Using DNS to surf the web faster is one of the ways to help you surf the web faster, in addition to the tools or tricks that ElectrodealPro previously instructed. So how to use DNS to surf the web faster? The following guide will show you how to use DNS to surf the web faster.

Related posts
How to use DNS Jumper to edit DNS on computer
Change DNS iPhone, fix DNS iPhone 6, 6plus, 5, 5s, 4s, iPad
The fastest DNS VNPT
Useful DNS commands, Ipconfig, Ping, shutdown
Compare the difference between DNS and NetBIOS
Use DNS to surf the web fasterIn addition, you can access websites that are banned, blocked with IP or some websites require trusted DNS Server. This is not the first time ElectrodealPro mentioned DNS issues as well as instructions to change DNS to surf the web, but in recent times there have been many readers of ElectrodealPro asking about the problem of accessing the web. be blocked and find a solution to surf the web faster.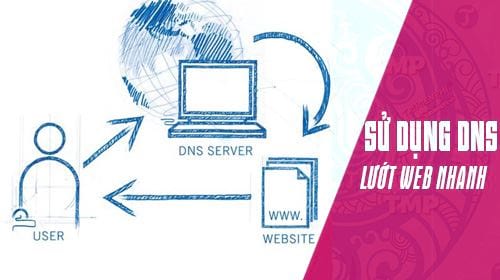 There are many ways to use DNS whether you are a computer savvy or just want to solve your problem. For example, using DNS Jumper to edit DNS, DNS Jumper is a software that allows you to change DNS quickly and using DNS Jumper To edit DNS is also the solution many people choose. Of course, ElectrodealPro will also help you to use this tool in the instructions below.
What is DNS, why use DNS?
DNS also known as Domain Name System is a protocol of computer networks. The primary job of DNS is to "turn" a user-friendly domain name, such as "ElectrodealPro" into an IP address, such as 70.42.251.42 that computers use to identify each other on network. DNS can be compared to the GPS of a computer on the Internet.
DNS has many effects and depends on what feature the DNS you are using, but we can go through the basic features of DNS that you can "temporarily believe" that it works. used when you change DNS.
– Improve the speed of the network in use.
– Many innovative technologies from DNS Server selected.
– Can control children, lock website.
– Block phishing and malicious websites.
– DNS Servers all have their own security technology, helping to enhance security.
– Access to content, website is locked by region.
– Access websites that are IP locked, blocked IP.
How to change DNS, use DNS to surf the web faster
With this way, readers can apply to all current popular operating systems such as Windows 7, 8 or Windows 10 and even the latest Windows 10 Spring Update today. Here we can use some famous DNS Servers such as Google, OpenDNS, Cloudflare.
Step 1: To use DNS to surf the web faster you must first go to the section Control Panel, press Start Menu up then type Control Panel is seeing.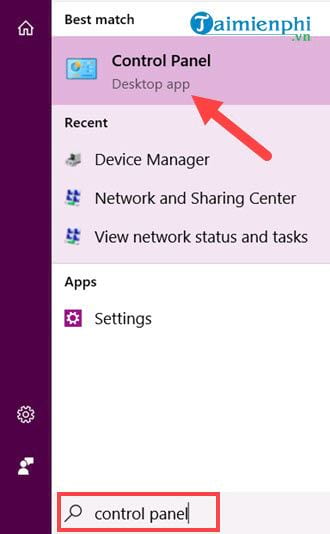 Step 2: Here you access View network status and tasks.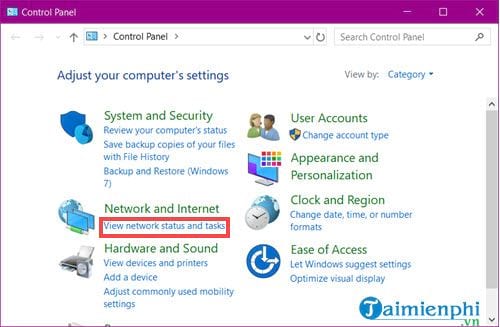 Step 3: Then access the internet you are using as shown below.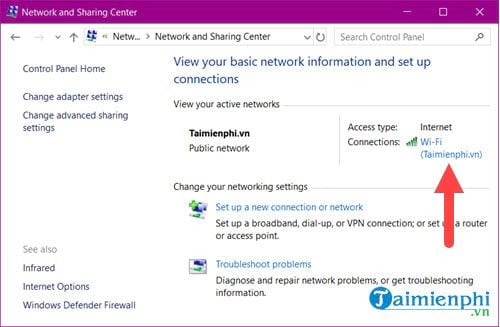 Step 4: Next click on the section PropertiesThis place will allow us to change the computer DNS.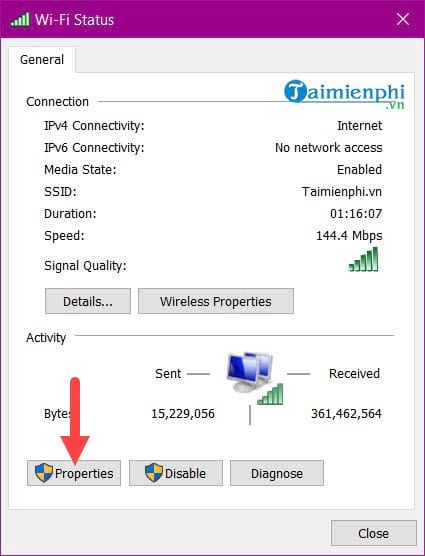 Step 5: You will see a section named Internet Protocol Version 4Click on it.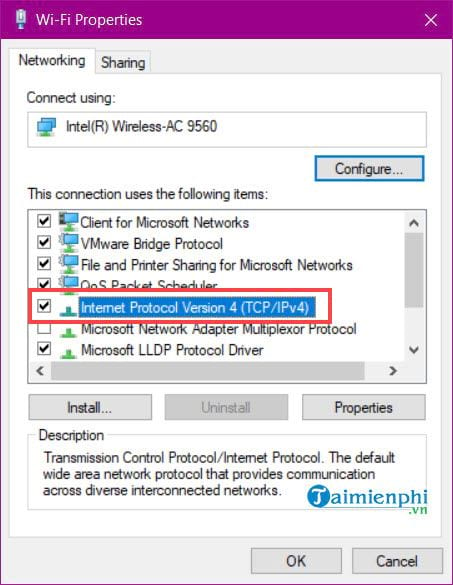 Step 6: In Internet Protocol Version 4 Selection Use the following DNS server addresses and proceed to change DNS here. As shown in the picture we are using Google DNS.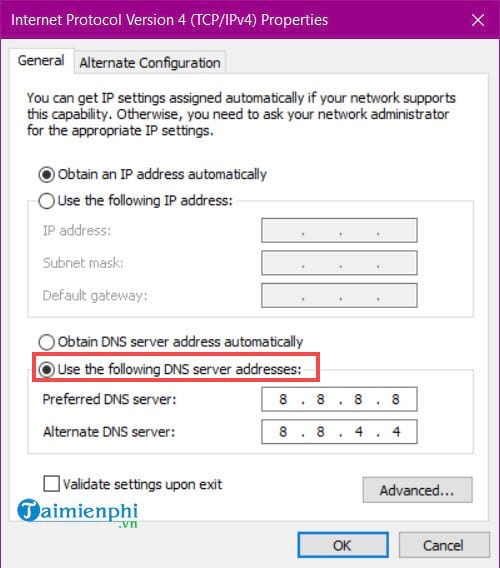 Finally click OK to confirm the settings just now, so we are finished using DNS to surf the web faster.
List of popular DNS today:
DNS Google:
8.8.8.8
8.8.4.4
DNS OpenDNS:
208.67.222.222
208.67.220.220
DNS Cloudflare:
1.1.1.1
1.0.0.1
DNS VNPT:
203,162.4,191
203,162.4,190
DNS Viettel:
203,113,131.1
203,113,131.2
DNS FPT:
210.245.24.20
210.245.24.22
2. Use DNS Jumper to surf the web faster.
As mentioned at the beginning of the article, using DNS to surf the web faster we can choose DNS Jumper because of its simple and effective usage.
Download DNS Jumper to your computer here, download DNS Jumper.
Step 1: After downloading DNS Jumper you will be surprised because DNS Jumper supports Vietnamese language, which is understandable because this product is from a Vietnamese programmer.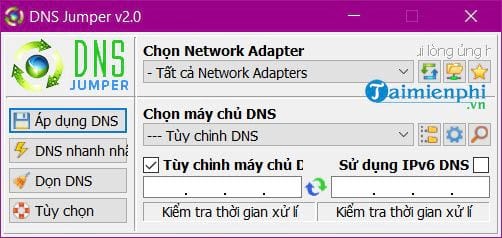 Step 2: First select Network Adapter before, but if you are not proficient in this subject you just choose all Network Adapter because this does not affect your network connection much.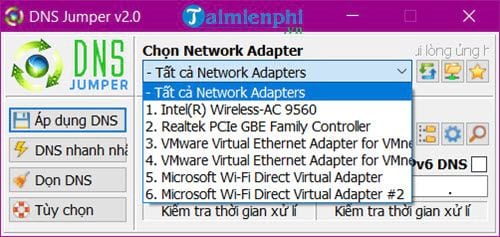 Step 3: To use DNS to surf the web faster, wire is an important step, choose choose custom DNS for your computer with popular DNS like OpenDNS, Google that we mentioned above.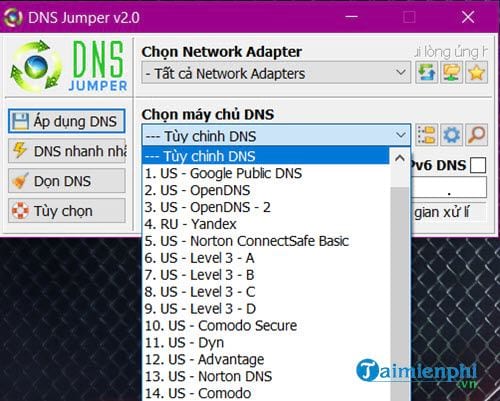 Step 4: After making the selection you will see the below section will display the address, this is equivalent to what we set in Internet Protocol Version 4 at the beginning of the article. Click Apply To use DNS to surf the web faster with this DNS.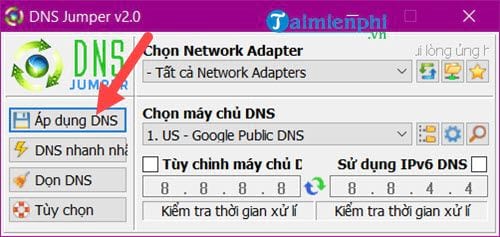 You can check in Internet Protocol Version 4 and see the change after using DNS Jumper.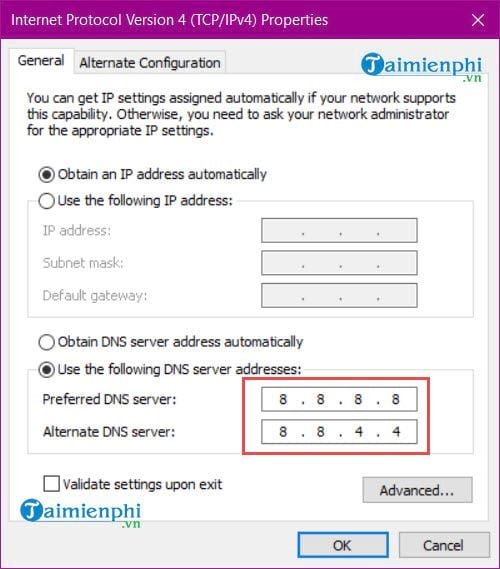 Step 5: Also if you want to find a DNS faster than the current DNS click choose to find the fastest DNS.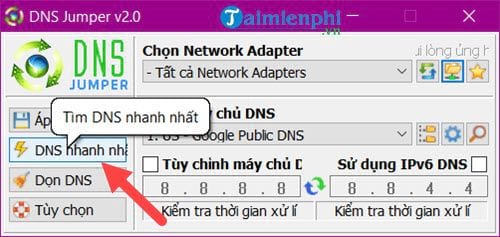 Step 6: Then click DNS test let the system test direct DNS speed at the moment.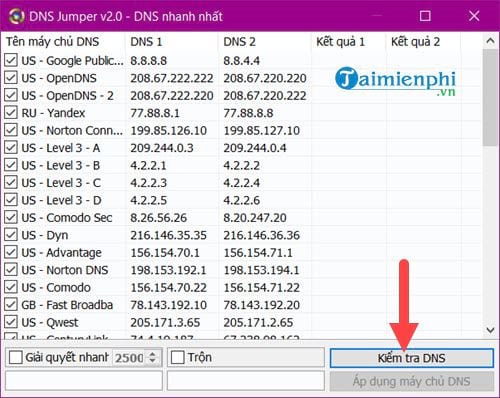 You just need to care about the test results for the smaller number of milliseconds that is faster, and then choose 1 DNS Server and click Apply DNS server.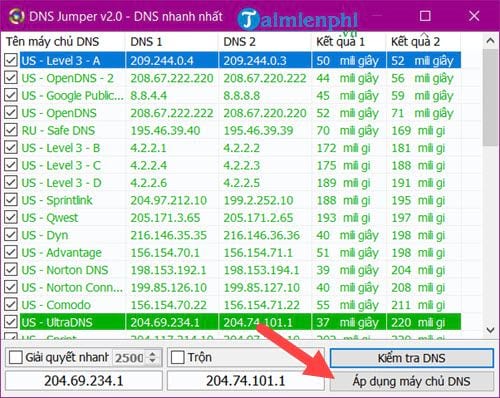 Step 7: To remove the DNS back to normal, just click on DNS cleaning.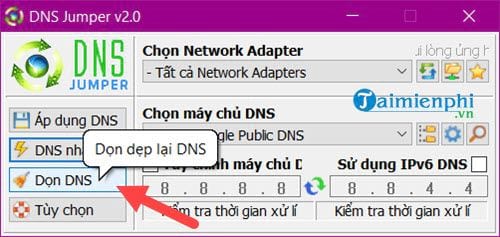 With 2 ways to use DNS to surf the web faster above, depending on your choice, readers can use DNS to surf the web faster. These are just two of the many ways to help you change DNS quickly for faster web surfing, access to blocked websites, and more.
https://thuthuat.taimienphi.vn/cach-su-dung-dns-de-luot-web-nhanh-hon-34652n.aspx
Changing DNS is not a bad idea, and changing DNS not only helps you surf the web quickly, access blocked websites, but also many other features we will introduce to you. in upcoming articles.
.