DesignEvo is an online tool that allows users to use DesignEvo to design their own logo, create their own logo without contacting anyone else. In addition, when designing logo with DesignEvo, users are presented with hundreds of different patterns.

Related posts
Create Logo, top website logo design online, best online
How to create an online logo with Design Rails
Create 3D logo using CorelDraw X6
How to use AAA Logo
Top Logo Design Software on PC, Best Online
You are wondering how to get a beautiful logo at the lowest cost? With the use DesignEvo to design logo All problems will be solved immediately and not even cost you a penny. DesignEvo allows users to design logos online with hundreds of templates with various tools that anyone can create logos with DesignEvo.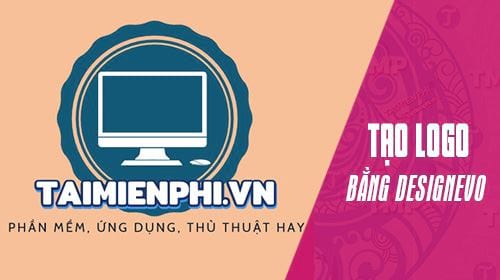 Using DesignEvo to design logos online for free but users can still pay for higher features, such as saving images in high quality png format with 5000 x 5000 px resolution. But just with the free version of DesignEvo is more than enough for you to create your logo online, if you haven't used any online logo creation tools, DesignEvo is exactly what you are looking for, the rest you need is. DesignEvo following our logo design manual.
DesignEvo user guide for logo design
Step 1: To use DesignEvo logo design readers need access HERE. After the website loads, we click Make a Free Logo.
Step 2: We are immediately redirected to the interface select the Tempales DesignEvo's, please choose a template that most closely resembles your idea, we can edit it later to get a satisfactory result.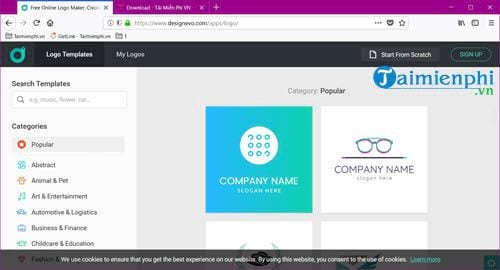 Step 3: Here, ElectrodealPro has chosen a template for the technology, to choose, click on the quiz form.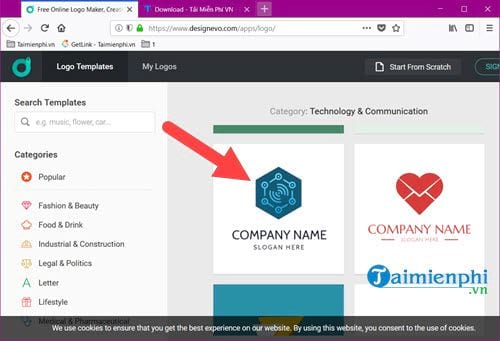 Step 4: Later enter the logo name and tagline of the logo And then, you can edit this part because it's just plain text.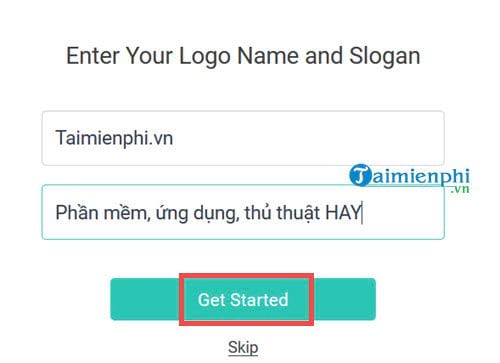 Step 5: Now that we're really new to DesignEvo's interface, let's start creating an awesome online logo with DesignEvo.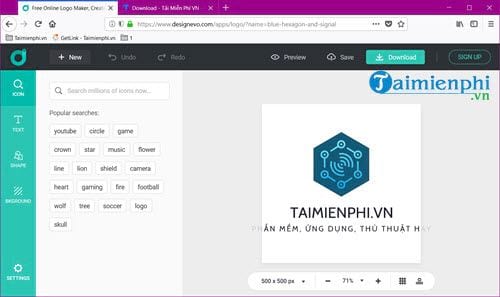 Step 6: The first is iCon sectionwhere you can find icons directly on the net through keywords and to choose from we just need to click on the image.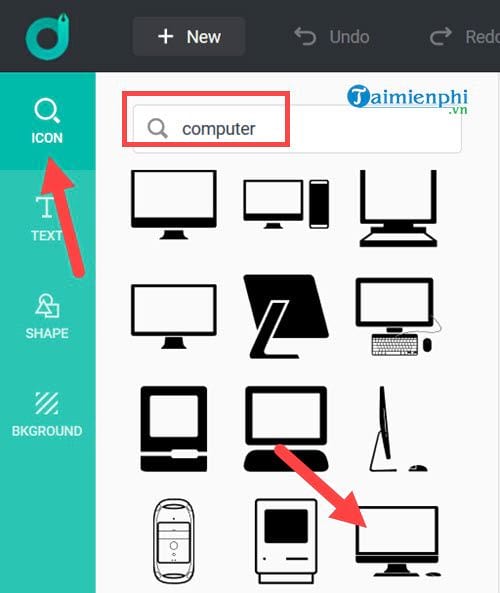 Immediately you will see a computer image appear, where we are entitled zoom in and out or move it goes wherever you want.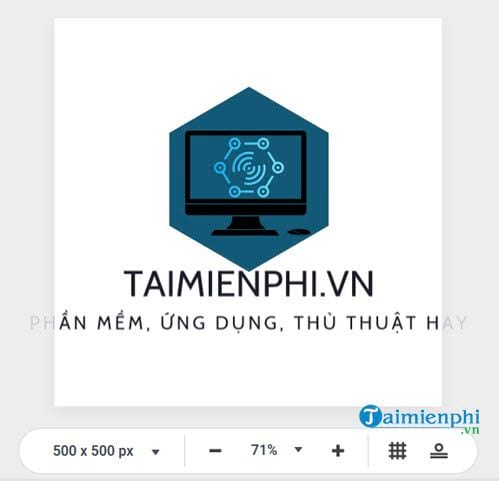 Step 7: Don't forget color choice for icon just then to mix it so that it is easiest to see with the available pattern.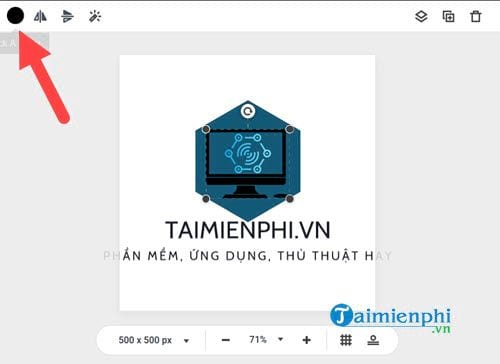 Step 8: Next up we are Change text to include logo and slogan By the unique typeface below, as said what the text is so you can directly delete and replace it with patterns in this.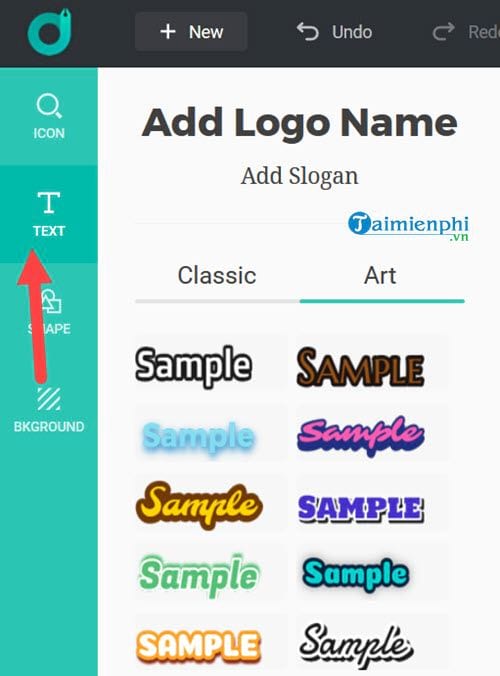 Through editing a little bit you will get a logo like this for example.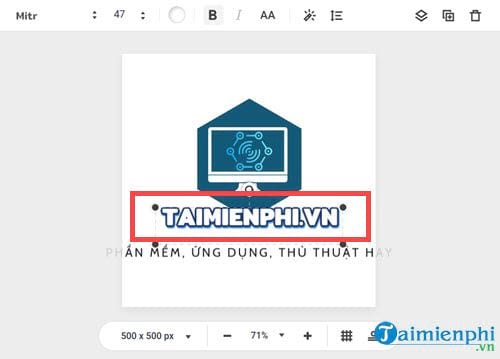 Or a slogan has been reduced to fit the current picture as well as the frame.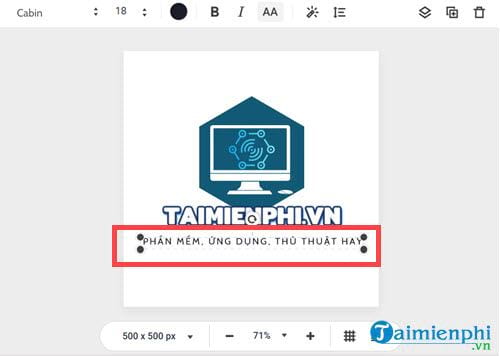 Step 9: The next part is add pictures, icons it is reasonable with your intentions.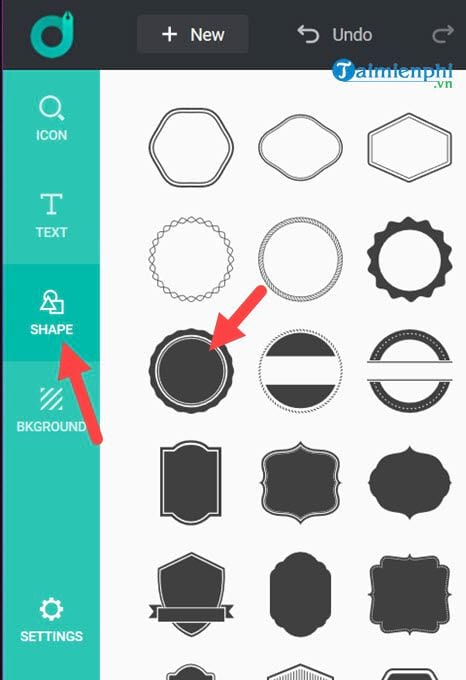 Step 10: Keep this image at the bottom and the text and icons above you remember Select the layer icon on the right side. And also don't forget color correction stay left for it.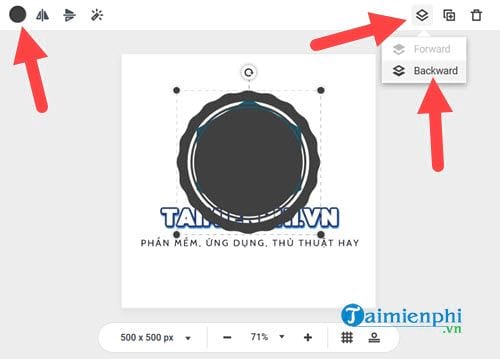 Step 11: The last item we can choose from is color the background If you don't want to satiate to such a white. Using DesignEvo logo design you will find everything very simple, even creating a color you just need to click on the given colors.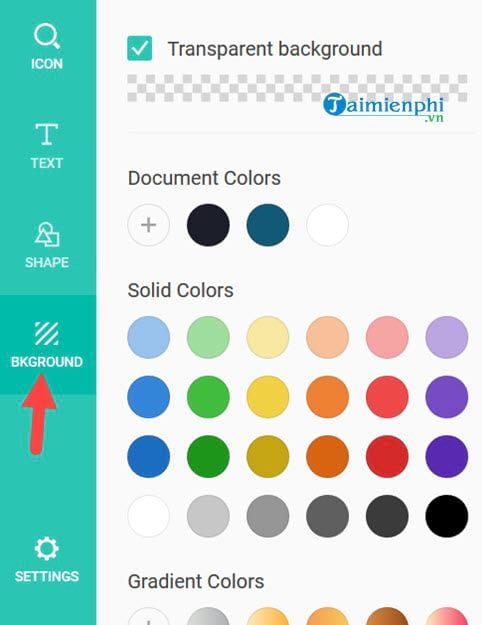 Now that we are almost done using DesignEvo to design the logo, the last step after coloring the background is to see if the overall is okay or not.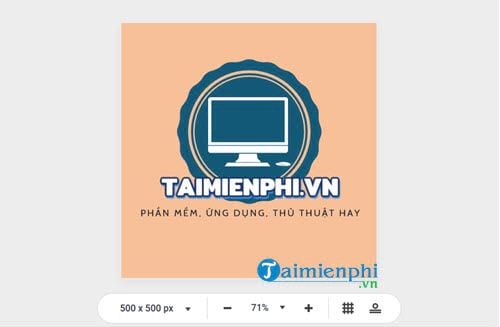 Step 12: If it is ok then click on download to download the logo you used DesignEvo this logo design to your computer.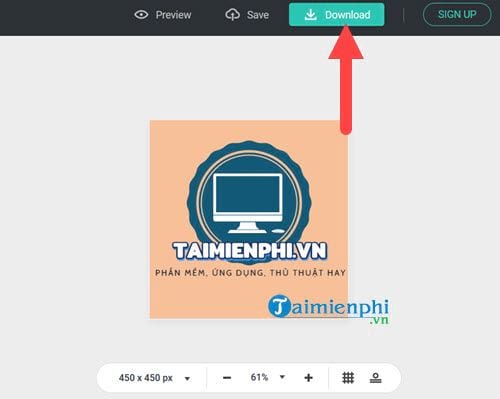 Step 13: Of course we can only download for free but that is more than enough because the quality of the download after using DesignEvo logo design is also very good.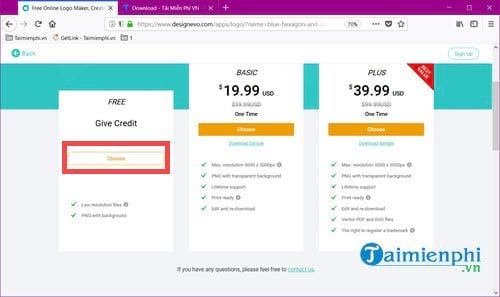 Step 14: Click Save File to download the file to your computer.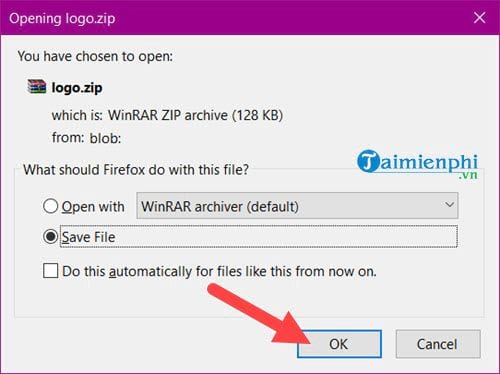 And the final result after downloading, opening the file you will see that using DesignEvo logo design is not bad.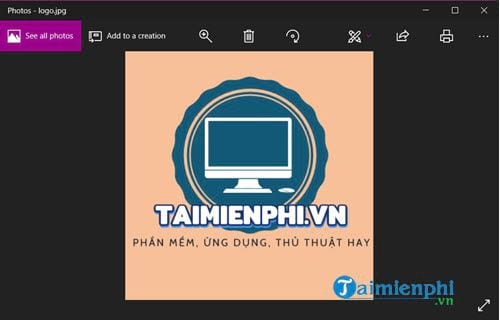 https://thuthuat.taimienphi.vn/cach-su-dung-designevo-thiet-ke-logo-truc-tuyen-35998n.aspx
Through the above instructions, you must have understood a part about how to use DesignEvo logo design, with some simple but very complete tools of DesignEvo are also enough to help you create a logo for your bnar. Anyway, DesignEvo is also one of the top online logo creation websites today, for those who are new or do not know much about computers, using DesignEvo is the best solution among online logo creation websites in the market.
.