In iOS 13, the Safari browser has been updated with more features to increase the surfing experience for users, such as more options for website settings, resizing uploaded images or as Link feature. Preview. This Link Preview feature will show a preview image of the article link that is inserted into another article. The actual Link Preview is also not required when displaying the preview image of the post as it may mask the options for the article link, affecting the operation when used. The following article will guide you how to turn off the Link Preview feature in Safari iOS 13.
How to hide the toolbar in Safari on iPhone
14 tricks for browsing the web using Safari on iPhone and iPad
How to automatically close Safari tab on iPhone
How to access website settings in Safari on iPhone, iPad
Instructions to disable Link Preview Safari iOS 13
Step 1:
We access the article containing the link to the other article, then Click and hold on the link link there. The user will then see a link preview interface as shown below. Click on the word Hide preview in the right corner of the screen.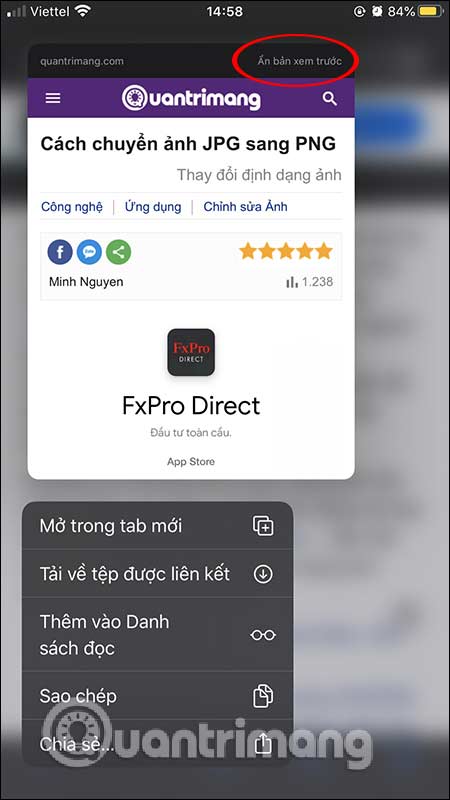 Step 2:
Immediately the image preview of that site was hidden and only left the article link only. When you do with other links, the preview image is also turned off because the Link Preview feature is turned off. If you want to show the preview of the link again, tap Tap to show the preview.
Hiding the preview of the link link when browsing Safari makes the interface cleaner, leaving only the links and options. And this preview can be turned off or replayed via a single touch depending on the needs of each person.
I wish you successful implementation!
.