The form of money transfer via e-wallet in Vietnam is not too unfamiliar, with many people using online payment applications, the transfer of money back and forth between two e-wallet accounts is very regular. Often users use popular electronic wallets to transfer money such as Zalo Pay, ViettelPay, Payoo, Ngan Luong …
Momo e-wallet is also the most used online payment application in Vietnam, and users can also transfer money back and forth between two Momo wallet accounts. If you are new to Momo e-wallet, please see instructions on transferring money through Momo wallet in the article below. QuanTriMang Please. If you do not have money in your Momo wallet account, please see the article 5 ways to top up your Momo wallet
Download Momo for iOS
Download Momo for Android
Download Momo for Windowsphone
Instructions to transfer money through Momo wallet
Step 1: Log in to your Momo account on your phone, then click Transfer to make money transfer via your friend's or relative's momo wallet account.
Then enter the phone number you want to transfer, note that the person you are about to transfer money must also register to use Momo wallet with the phone number, or click on the contact icon next to it.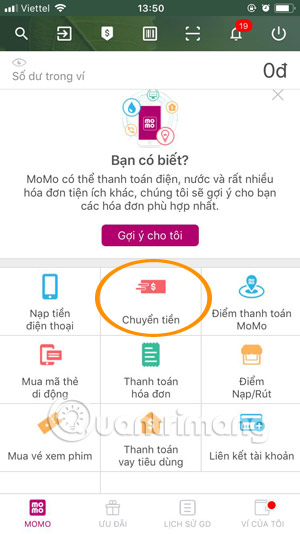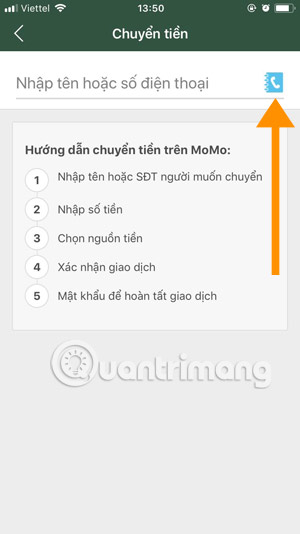 Step 2: Select phone numbers of relatives, friends in the phonebook to transfer money. Those who use Momo wallet will have a purple dot in the lower right corner, then write the amount you want to transfer.
The minimum is 10,000 VND and the maximum is 20,000,000 VND. Write a message for the transfer amount below, then click Continue to proceed with the transfer.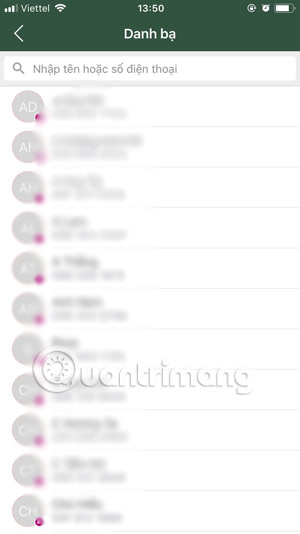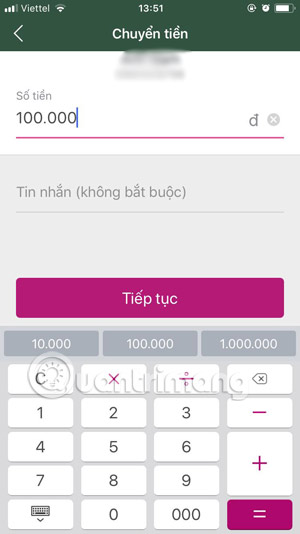 Step 3: If the money in your Momo wallet is not enough, you can take another source of money to pay, mainly bank ATM cards.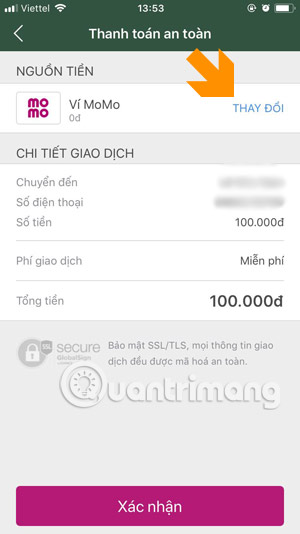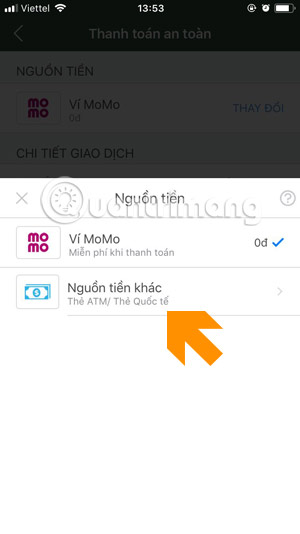 Step 4: The Link Bank of Momo wallet includes the most popular banks in Vietnam, such as Vietcombank, VIB, VietinBank, Agribank … Depending on each bank link, you will provide your bank account information on Momo wallet, for example Vietcombank is the account Internet Banking.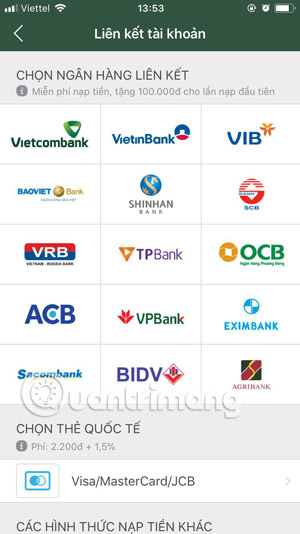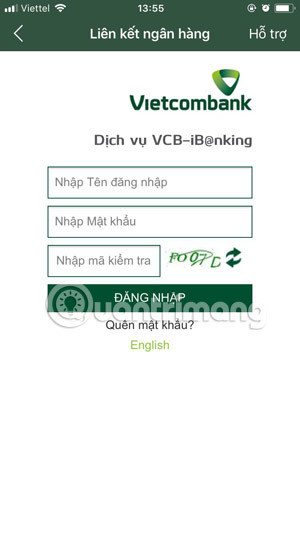 Step 5: Some other banks will request to provide card information, others require direct link at the transaction counter of that bank.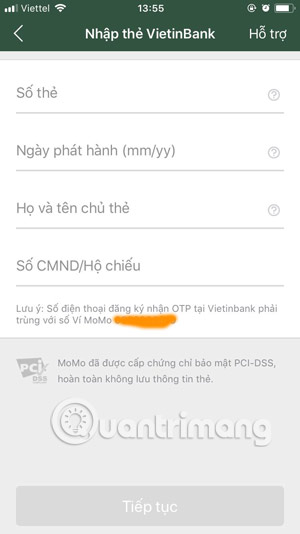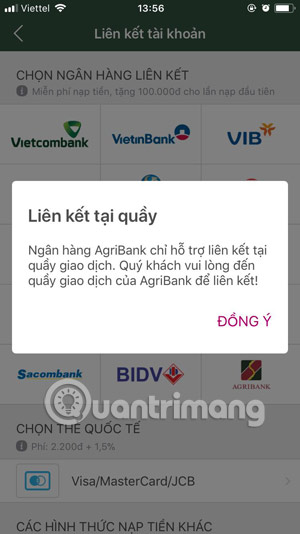 Besides domestic ATM card, you can also use international payment card VISA / Mastercard to be a source of transaction money. With this card, the association is easier when you only need to provide the card number, expiration date, and CVV date.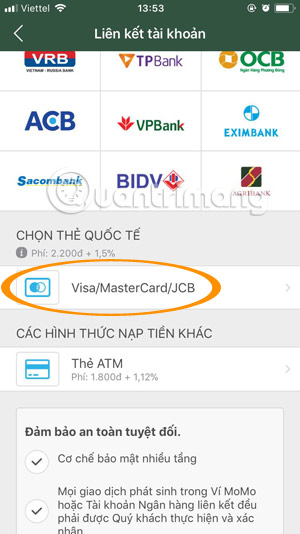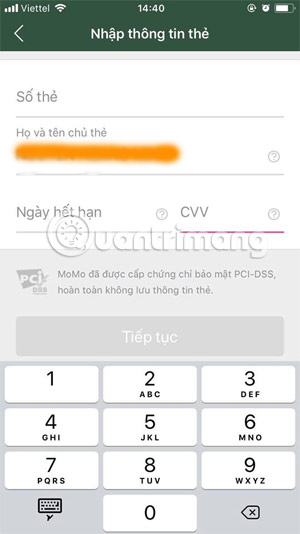 Through the Momo wallet transfer instructions above, you can see how to transfer money of this e-wallet application is quite simple. From there you can transfer to your friends and vice versa, use the money in Momo wallet to pay for the services in this e-wallet.
An example is booking a plane ticket through the Momo wallet application, which is very convenient for those who do not want to spend time going to the airport to buy tickets, refer to how to book a plane ticket with Momo in the article How to book a ticket Momo wallet.
See more:
Instructions to pay electricity bills with Momo wallet
Guide to postpaid mobile bill payment on MoMo wallet
Instructions to top up your phone using MOMO wallet
.