There are many apps that help you take beautiful photos on your phone, but if you ignore VSCO, do not take pictures with VSCO, it is a waste when it is the best rated application in the top photo apm on the phone. The current.
Related posts
How to login VSCO, photo editing application on your phone
Edit photos with VSCO, color align for better selfies
Instructions for taking and editing RAW photos on iPhone using Lightroom
How to use Snagit to take pictures and record videos of the computer screen
Word – How to capture and edit pictures in Word 2013
VSCO application is already very well known on the operating system iOS, was voted as the top application take beautiful pictures for iPhone and now available on the Android app store for Android devices. As expected of the top photography app for iPhone because this is always a harsh assessment environment for mobile photography apps. With the VSCO application will help you to simplify all taking pictures but still produce the most satisfying photo.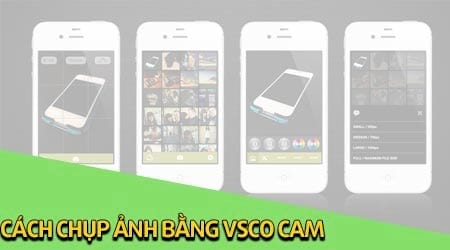 There are many highly regarded quality photography applications today, such as apps Procam 3 good Camera + which has been famous for a long time. Or application Instagram is also appreciated for its standard color filters, and all of these features are included in VSCO to enable VSCO photographers to deliver beautiful pictures in no time.
How to take pictures with VSCO, edit photos on VSCO
If your device still does not have VSCO, you can click here:
– Download VSCO for iPhone: Download VSCO for iPhone
– Download VSCO for Android phones: Download VSCO Cam for Android
Step 1: If you are a newbie, taking pictures with VSCO for the first time, you must proceed when you log into the app register for an account, fill in basic information very quickly when creating a VSCO account.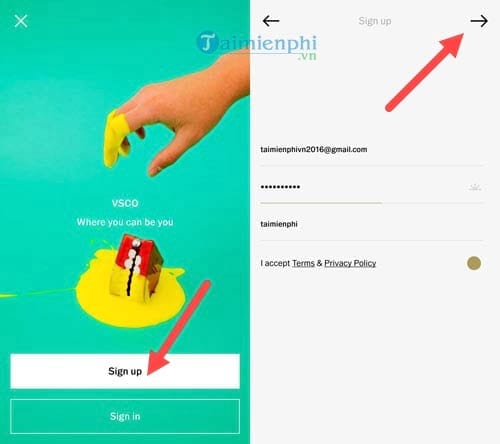 Step 2: Then you must to your Email to activate your account This is a must when using VSCO.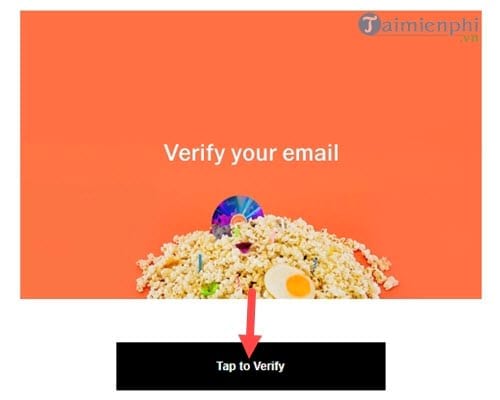 – When there is an announcement to thank you Thank you for veriying your email means that you have successfully activated and from now on you can take pictures with VSCO already.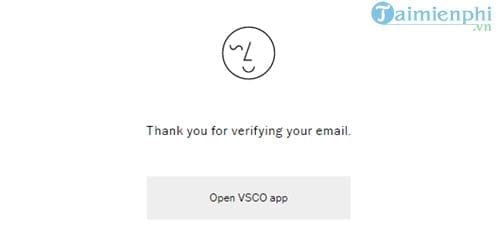 Step 3: Return to the VSCO interface on your phone, click check verification To complete the activation of your account, here the main interface of VSCO will appear right in front of your eyes.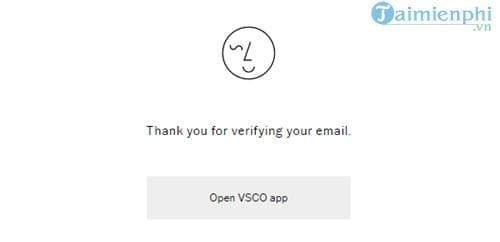 Step 4: After taking a photo with VSCO will receive a request to access the phone's system, please click Allow And immediately, basic photography interface of VSCO appeared with basic features.
– Frame capture, grid alignment, like normal phone capture applications.
– Flash with 4 modes, turn on Flash, turn off Flash, Auto Flash, or keep Flash the same when shooting.
– Supports both front and rear camera capture.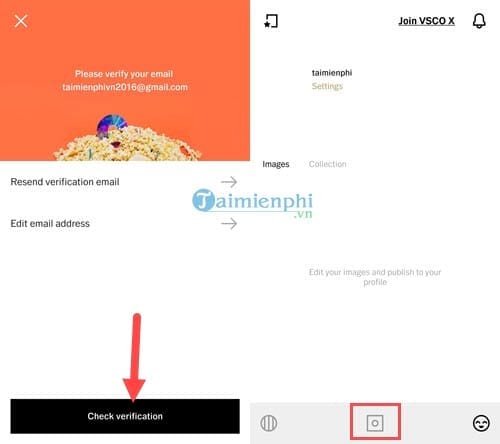 To take a photo, you just need to click on the camera icon to take a picture, in addition, click on the screen to let VSCO automatically focus.
Step 5: After taking a photo, you will see the editing interface of VSCO applied to that photo consists of 3 parts in order: edit photos, post photos on VSCO and installation sections camera settings .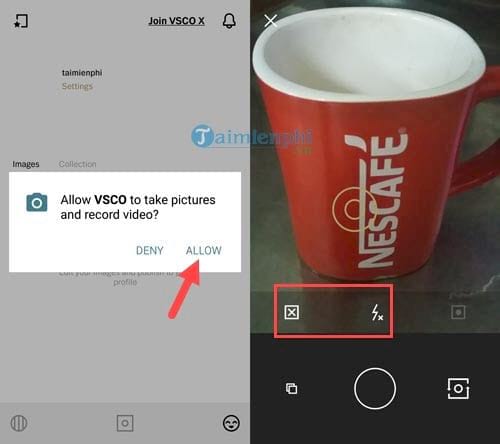 As shown in the right picture, we can see that VSCO supports uploading images to their system very quickly and simply.
Step 6: At the photo editing section with VSCO, there are many different color filters, in addition to needing to light, adjust the parameters for photos just like what Instagram has, in addition to adding a lot of effects if you want to spend money to buy, but only free is enough.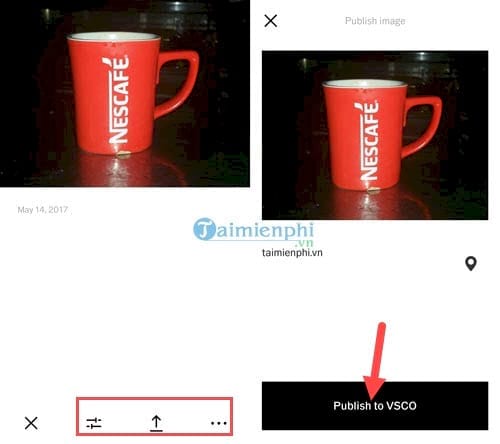 After editing the photo, please save image so you can save the effects on VSCO just finished editing.
Step 7: Finally, you can share photos of VSCO on social networks like Instagram, Facebook or Google + easily.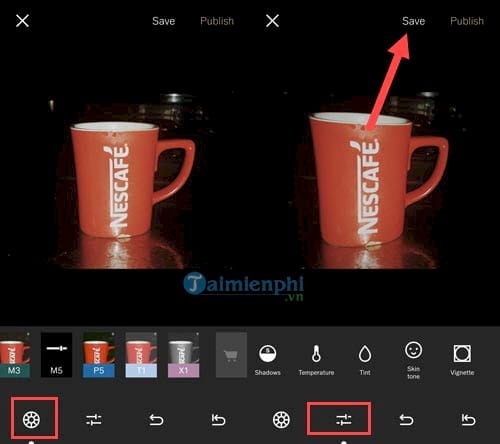 – Of course sharing to Facebook is the easiest option to share a photo taken with VSCO.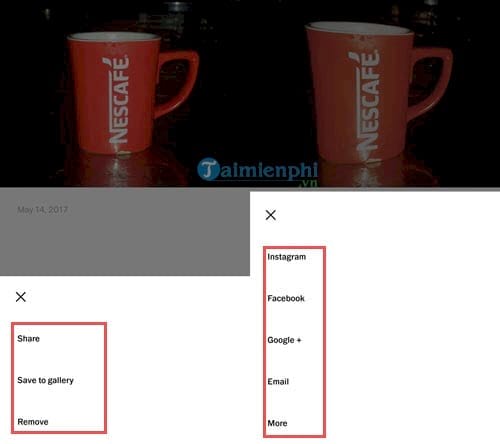 On VSCO there are many ways to edit photos that make them more beautiful and sparkling. When taking photos with VSCO more often, you will become familiar and proficient in photo editing steps with VSCO Cam and welcome to read the next articles of ElectrodealPro about VSCO, also ElectrodealPro explore more features functions of VSCO besides taking pictures with VSCO offline.
For those who use the iPhone to take pictures, this is an indispensable application, taking photos on iPhone with VSCO is a way for you to both capture and edit the most effective images.
https://thuthuat.taimienphi.vn/cach-chup-anh-bang-vsco-23722n.aspx
Installing apps on iPhone is very simple, just go to the App Store to download your favorite app, then install the app on the iPhone as instructed. If you have any problems downloading and installing apps on your iPhone, please comment on the Taimienphi Fanpage.
.