You will not spend a lot of time searching and installing for yourself a screen capture software that you can immediately use the free capture application integrated right on your Windows computer. The following article will help you know how to take a screenshot with Paint simple.
Related posts
Why can only paste and paste an image in Paint?
How to open Paint in Windows 7, Open Paint drawing tool, photo editing, basic photo collage
Paint 3D Preview officially launched on Windows 10
How to open Paint on Windows 10
Use Paint Classic instead of Paint 3D on Windows 10
Surely you also know that when you watch a video or surf the web or you want to do tricks to write a tutorial, the fastest way to record the moments that just happened on the screen is to take a screenshot. computer screen. Job screen capture This is not too difficult, and you can use the software when you search the internet or on the software itself Paint available by Windows.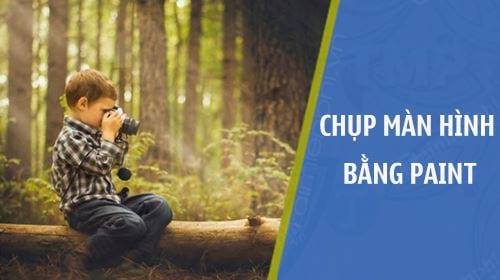 Simple computer screen capture in Paint
How to take a screenshot in Paint is simple
To capture the computer screen by PaintYou follow the steps below as follows:
Step 1: You press the button Print Screen or Alt + Print Screen or SysRq on keyboard -> then the full screen photo is saved in the Clipboard clipboard. Next you need to paste (paste) it in Paint to display as an image.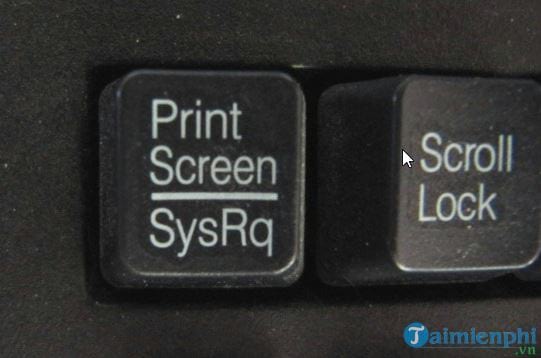 Step 2: Carry out the opening Paint up by pressing the key Windows (windows) -> then type PaintIn addition, you consult a lot how to open Paint another here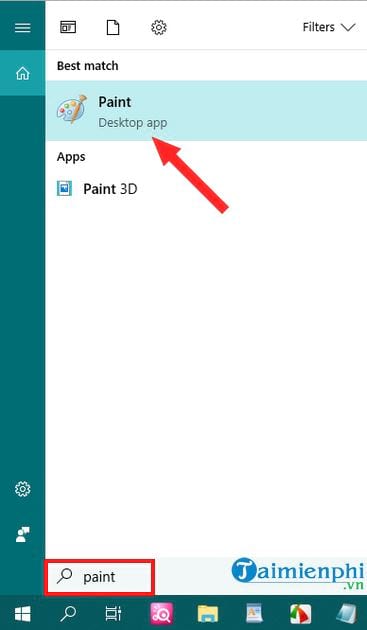 On older Windows computers go to the menu Start -> find directory Windows Accessories -> will see the application Paint Inside. And interface Paint will appear as shown below: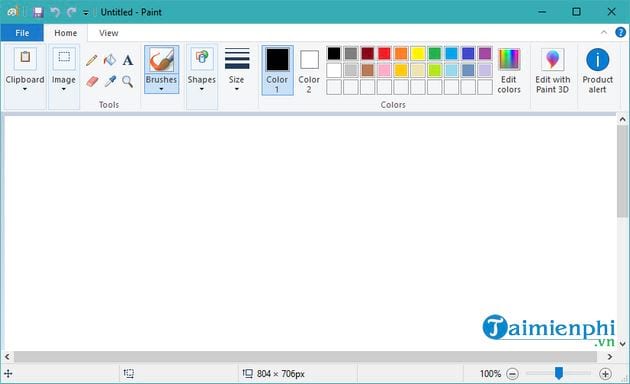 Step 3: You perform Paste (paste) the image in the clipboard Paint -> you press the shortcut key combination Ctrl + V -> Immediately captured images will appear in the software Paint.
Step 4: If you want edit the picture (For example, you only get a part) -> then you can use the mouse to move the photo to select the part you want to get.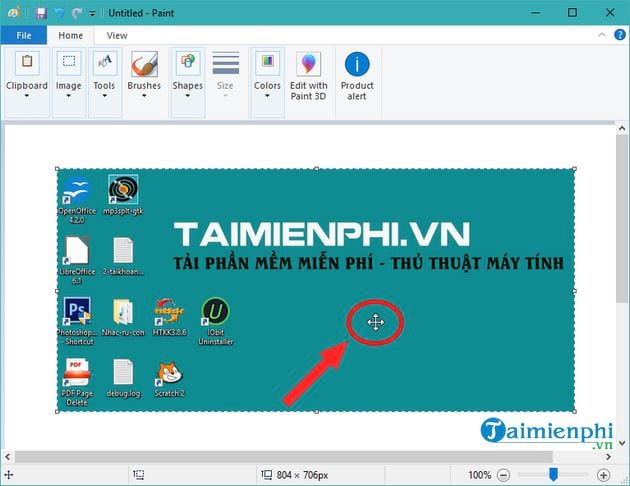 And you can also zoom out the image by moving the mouse pointer to the corner of the image or the corner of the page or next to the page (see the red circled in the image below) -> next, you click and hold mouse then drag to cut neatly.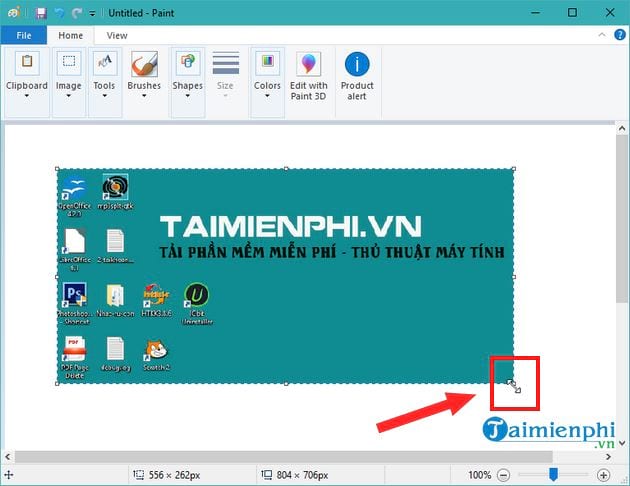 With Paint Also assists you with a few other simple editing tools you can use like drawing (Brushes) and write text (you can enter Tools -> then select the text icon A).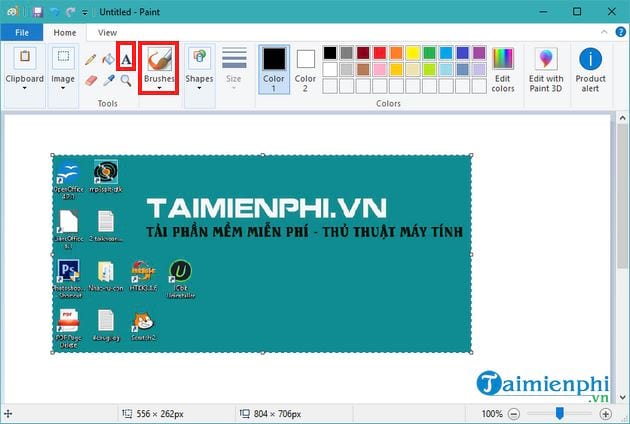 Step 5: After you get the picture you like in Paint -> then you can Save Take this photo again by pressing a key combination Ctrl + S Or alternatively you enter File ->Save.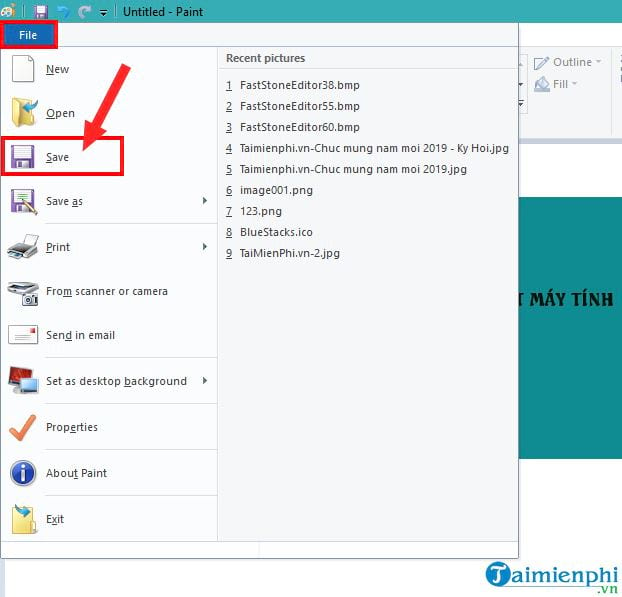 Next, you choose a location to save the file and name the image file -> then press Save to save this photo.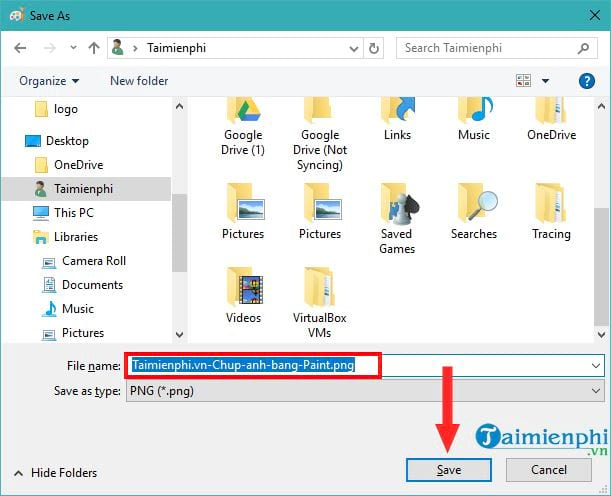 Above is the tutorial article How to take a screenshot in Paint is simpleIt's easy to do and you don't have to install any other photography software or applications and still get the desired screenshot.
https://thuthuat.taimienphi.vn/huong-dan-chup-man-hinh-may-tinh-bang-paint-don-gian-45147n.aspx
If you still want to have yourself a screen capture or video recording software that isn't Paint then Snagit is not a bad choice for you. For more information, please see details how to use Snagit take pictures, record videos of the computer screen in the article that ElectrodealPro shared to download, install and use offline. Good luck!
.