How to take 360 ​​photos on Android, iPhone allows you to capture panoramas in the same frame without having to take multiple photos with each angle. Moreover, Facebook also allows you to upload this 360 photos easily.
Related posts
Facebook adds 360-degree photography on the Android Facebook app
Fix panorama photos not showing 360 degrees on Facebook
Watch 360 degree videos on facebook
How to upload 360 videos to Facebook Workplace
Create notes on photos in Facebook on iPhone, Android
This will help you:
– Take 360 ​​photos easily
– Can post on social network Facebook
Panorama feature has appeared for a long time, but only on new iPhone and Android devices this feature supports taking photos up to 360 degrees compared to 240 degrees as usual. Also on major social networks now support viewing 360-degree photos and videos. Like the 360-degree video view on Facebook, too, Facebook's social network supports 360 video viewing very well and it's easy to distinguish whether the video or photo is qualified or not.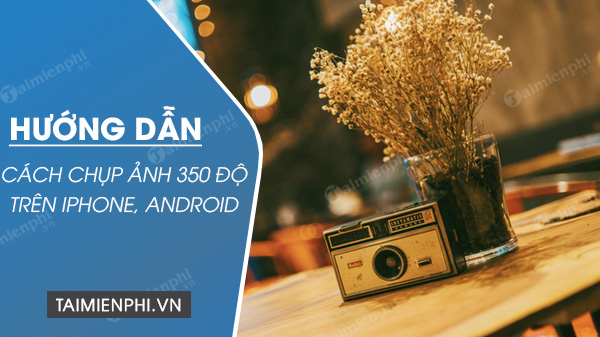 Take 360 ​​photos on Android, iPhone
Guide to Take 360 ​​photos on Android, iPhone
1. Take 360 ​​Degree Panorama On Android
Step 1: Open the app Camera (Camera) to take a photo as usual, select a mode and switch to the Panorama shooting option. Note that this mode only appears when you use the rear camera, if you have the front camera on you will not see this option.
Note: On Android machines often have different photo interfaces, but most phones now support 360-degree panorama – panorama. The machine in the article used to take 360 ​​photos is from Samsung.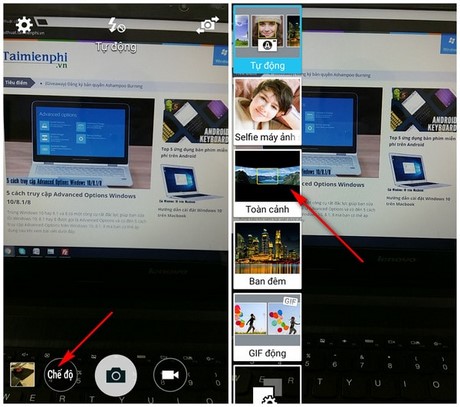 Step 2: In 360 degree shooting mode (Panorama) press the button Take a photo and shoot slowly to the right or left on the phone, depending on the scene you want to capture. You should move slowly and avoid collision, vibration as much as possible to have a photo like that. After taking a photo, you can press the Stop button to finish the photo and save it in the gallery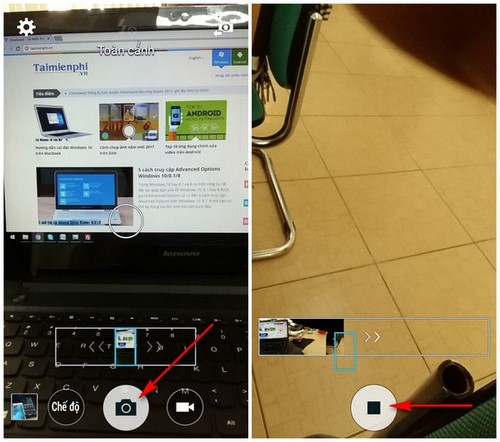 2. Take 360 ​​Degree Panorama Photos On iPhone
Step 1: Open Camera, then click on the Pano function on the screen to switch to 360 degree panorama mode on the iPhone.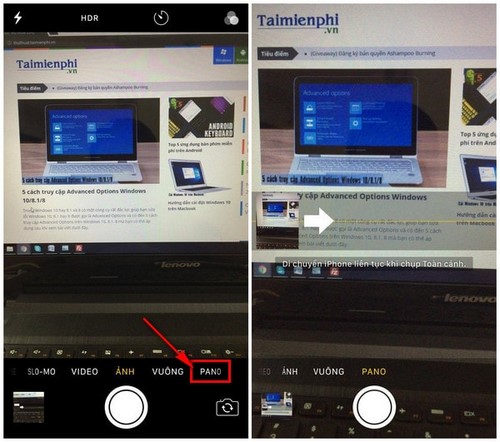 Step 2: The usage is similar to that on Android, press the Capture button to start recording and move steadily and slowly from the phone to left or right until you get a picture like that or the slider then press Stop to complete the photo.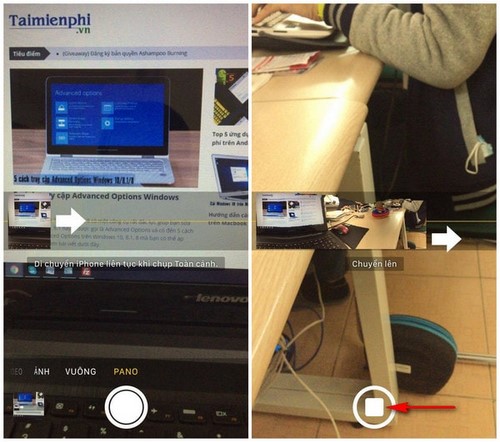 3. Post Photos on Facebook Social Networks.
Currently the social networking application Facebook has supported the feature of uploading 360-degree photos on your personal page. Thereby, it makes it easy to share beautiful 360-degree photos with your friends.
Step 1: On your Profile page, select Photos to upload the Panorama photo. All 360 degree panoramas are available sphere icon In the corner of the image, you can easily distinguish what is an ordinary image and which is more panorama.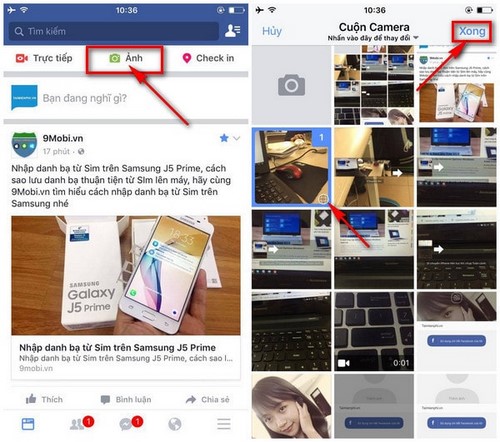 Note that you can choose only one Panorama photo to upload, you cannot upload multiple panoramas at the same time or upload a single panorama and many other ordinary photos.
Step 2: You can add the status line and edit the photo as usual. After satisfied click Post to upload 360 photos to Facebook.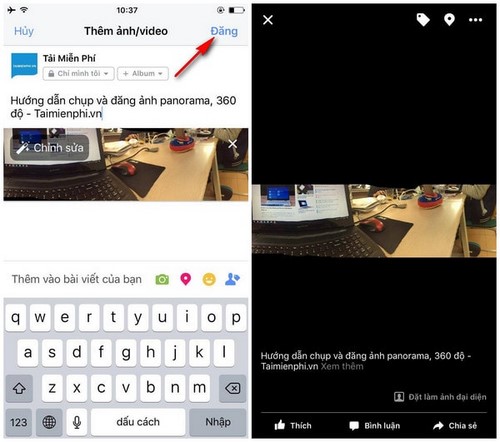 So ElectrodealPro instructed you how to take 360-degree photos of Panorama for Android and iOS to help you take advantage of the great features on the camera to take beautiful photos and share them with your loved ones. . If your Panorama photo uploaded to Facebook cannot be displayed properly 360 degrees as the original photo, please refer to the article. panorama error is not displayed 306 degrees on Facebook to know how to fix it.
https://thuthuat.taimienphi.vn/chup-anh-360-do-13538n.aspx
Good luck !
.