Paint is the default tool to help users edit photos on Windows 10. In this article we will guide you how to stitch pictures Paint on Windows 10, using some of the basic features of Paint but enough to help you. you can join the picture like that.

Related posts
Create shadow effect in Paint.NET
How to change image color in Paint.Net
How to create curling text in Paint.NET
How to create 3D effects for photos in Paint.NET
How to edit image colors in Paint.NET
Paint is a tool that has been available for a long time on Windows and of course users can still open Paint on Windows 10. However when you open Paint on Windows 10 you will be surprised by the many changes, including the features that help you stitched pictures Paint on Windows 10.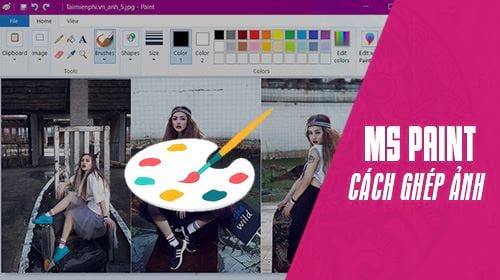 Paint stitching on Windows 10 is completely basic and easy, we will show you how to stitch pictures to see the convenience and ease of this tool.
Paint stitching instructions on Windows 10
Step 1: First we will open Paint by clicking StartMenu then type "Paint", the result will be displayed and please select the first result.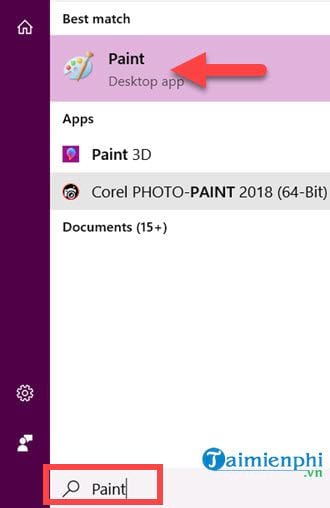 Step 2: Next, open the image file you want to merge Paint on Windows 10, select select File > select Open to proceed to open the folder containing the image.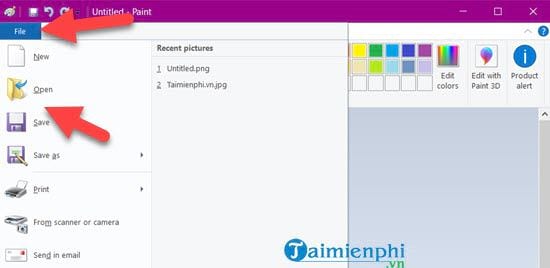 Step 3: Click on a photo and then click Open to open the image in Paint.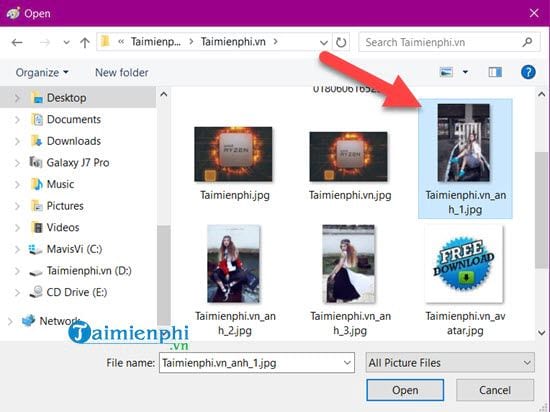 Step 4: To stitch photos we have to drag the original photo frame to enlarge, click on the outer dot and then drag out.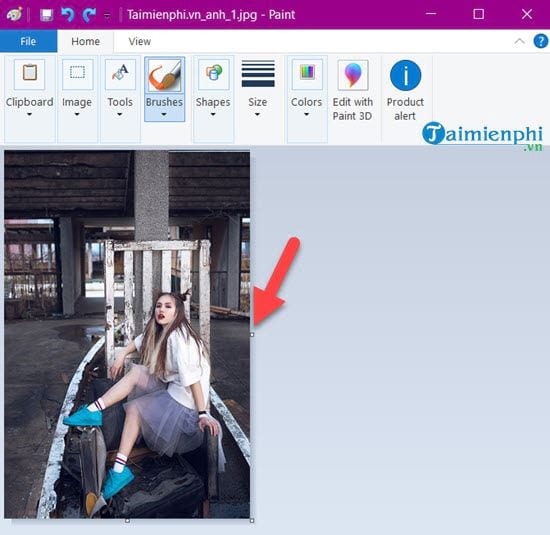 Then drag out a certain space, depending on the length as well as the purpose that you want to stitch pictures Paint on Windows 10.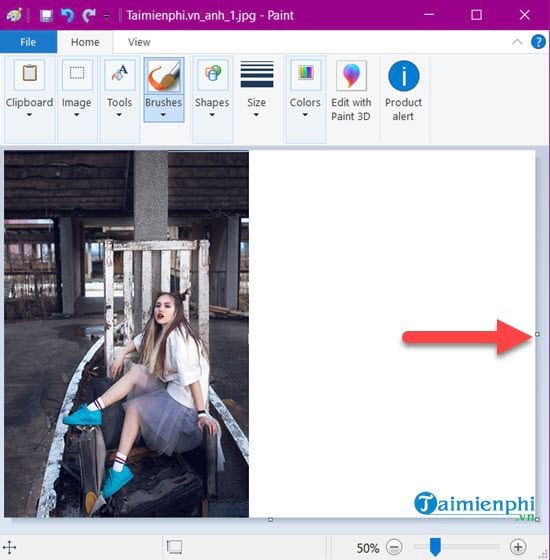 Step 5: Now we proceed to merge the second image by right-clicking on the second image in the folder select>Open with > select Paint.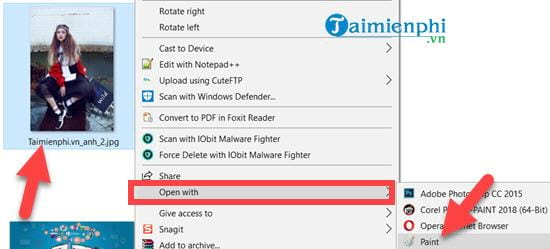 Step 6: A new Paint window appears, Click Image >Select and choose Select all.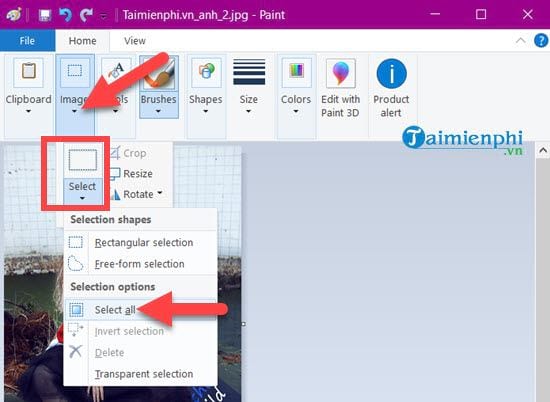 Step 7: After having surrounded the entire image>right click Click on the photo and select it Copy.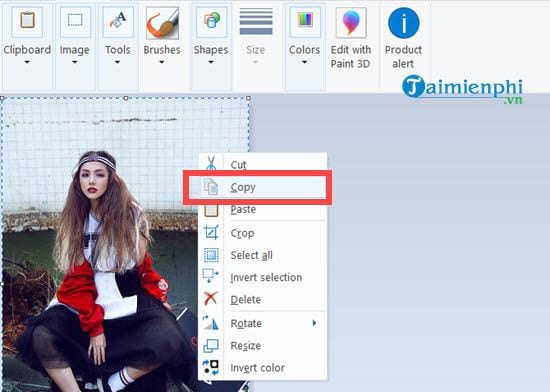 Step 8: Go back to the old image file opened above Paint before>Right click Click on the photo and select Paste to paste the image you want to merge into this file.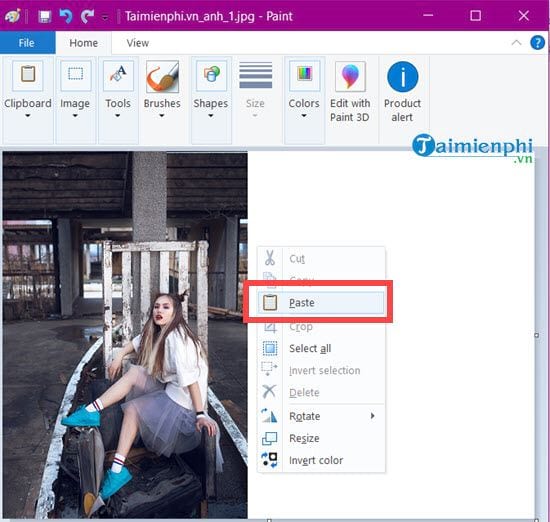 The result will be as shown below with a nearly complete collage, now drag the space next to the image so as not to reveal the border.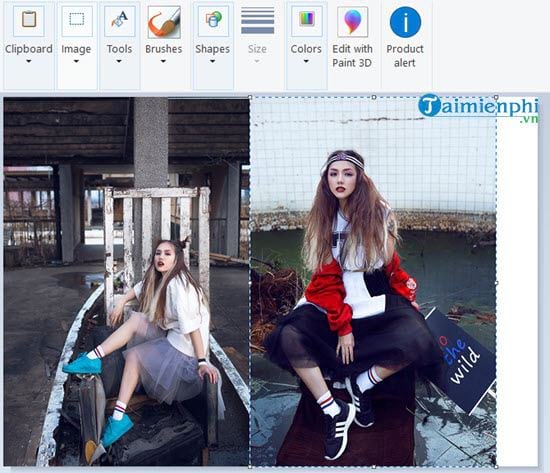 Step 9: Edit a little bit that you have a collage using Paint on Windows 10 complete collage.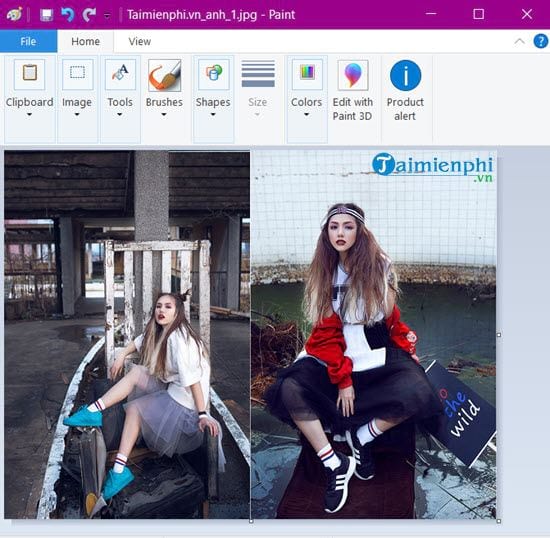 Step 10: In case you want to resize an image to make it reasonable, please Click Image > select Resize.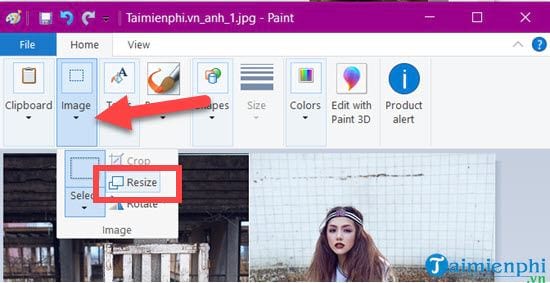 Here you just have to choose Pixel section and set the resolution to your liking.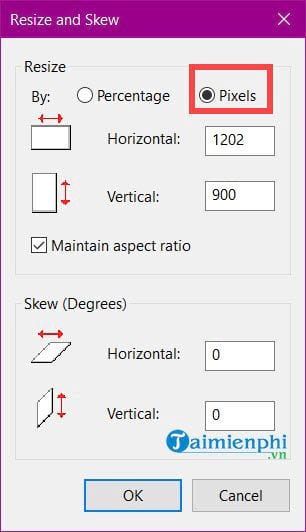 Step 11: Everything is done, you just need to save the photo by clicking File >Save as > Choose from JPG or PNG format to suit your needs.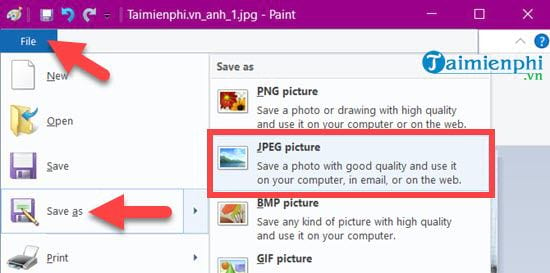 The end result for those who want to stitch photos Paint on Windows 10.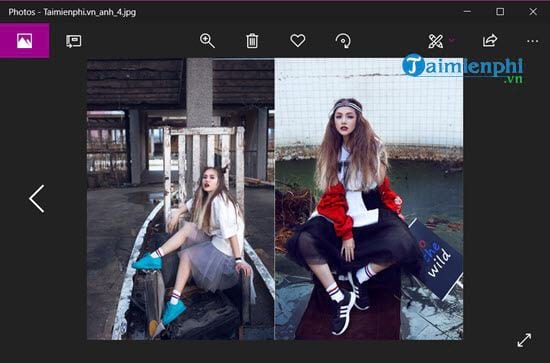 You can optionally join 2, 3 or more photos if using Paint collage on Windows 10. It's simple and effective without having to know much about photo editing techniques, right?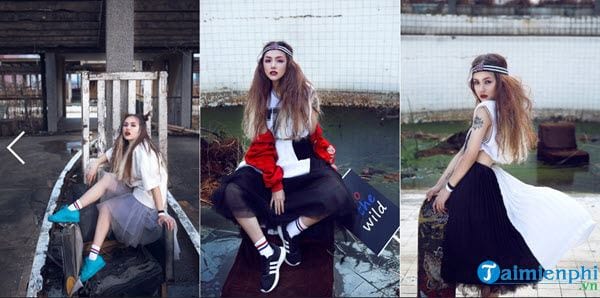 Above is the guide to stitching pictures Paint on Windows 10, with how to stitch pictures Paint on Windows 10 to help users easily stitch photos at will without much skill from graphics collage software. However, if you master graphics software like Photoshop, you can do more.
https://thuthuat.taimienphi.vn/cach-ghep-anh-paint-tren-windows-10-38343n.aspx
Apart from Paint, using Photoshop is not as difficult as you might think. If you want to use Photoshop proficiently, please regularly follow the articles of ElectrodealPro, there will be many useful graphic tips for you.
.