With the way to sign in a Microsoft account without a password using the Microsoft Authenticator application that ElectrodealPro would like to introduce, we will know more about a way to use your account, personal password more securely through your smartphone. me.
Related posts
What should I do if I forgot my password? Please show how to retrieve your Microsoft password
Forgot password Facebook what to do? Please guide how to retrieve Facebook password
How to sync passwords on Windows 10 computers
Microsoft is adding the option to sign in without a password on Windows 10
View an asterisk account password
You are afraid to sign in on a strange computer because there are so many hidden risks inside it but are very necessary for work. That is why the application Microsoft Authenticator This will help you resolve the above situation by allowing you to sign in with a Microsoft account without a password on any service or application that requires a Microsoft account.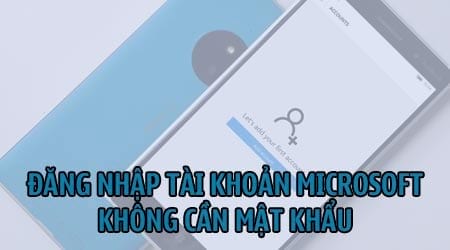 Before going into the details of the article on how to sign in a Microsoft account without a password, if you still do not own a Microsoft account or know how to create a Microsoft account, right here ElectrodealPro will help help you through our Microsoft account creation tutorial. And then we also learn how to sign in with Microsoft Authenticator without a password.
Sign in with your Microsoft Authenticator password-free Microsoft account.
Step 1: First, readers need to download the application Microsoft Authenticator here.
Step 2: After completing the download and installation of Microsoft Authenticator, we proceed to open the app to add the account to be verified in Microsoft Authenticator.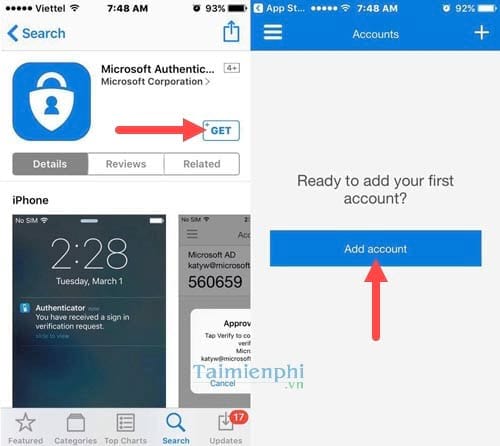 Step 3: Choose your personal account Personal account and then proceed to sign in with the Microsoft Authenticator app.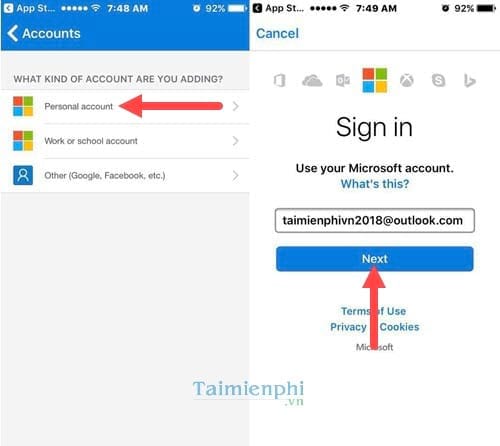 Step 4: Next up you enter password To proceed with the login, the app immediately needs you enter last 4 digits of your phone You are here to send a confirmation message again.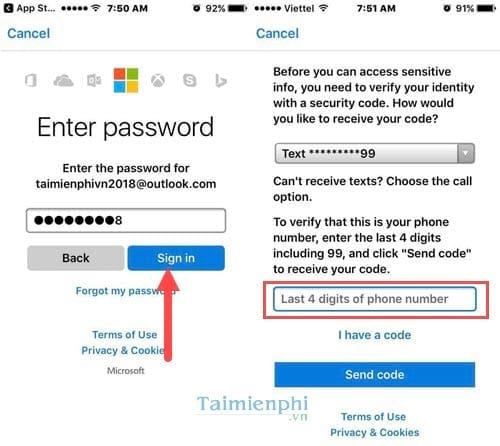 Step 5: After receiving the code and activated in Microsoft Authenticator, the system will display an additional code for you in case your iPhone has not set a password and you must confirm with that code when you turn on the iPhone's protection mode. But if your iPhone already has a password enabled, you can skip this step.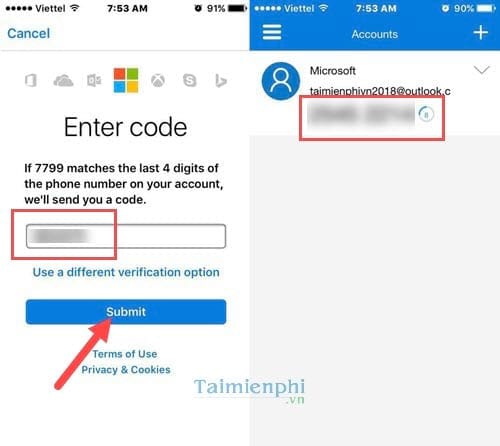 Step 6: Now you can proceed to sign in from any service with the confirmed account in Microsoft Authenticator.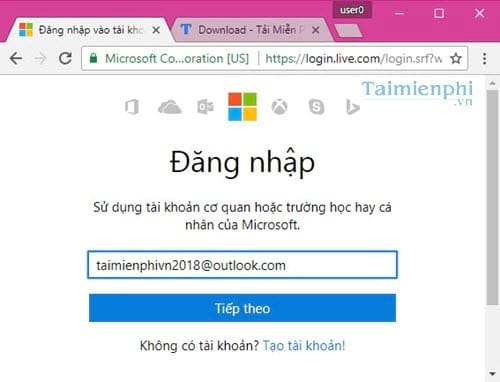 Step 7: Right at the password entry stage you will see a line that says "Use the Microsoft Authenticator app instead "Click on it instead of entering your password.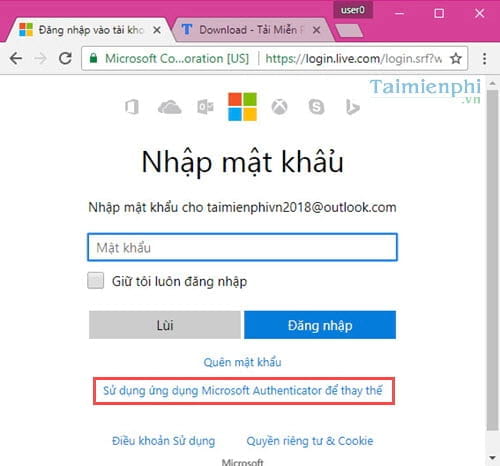 Step 8: Immediately there is a simple code displayed, all we need to do is open your phone, open the Microsoft Authenticator app to confirm the code on the phone.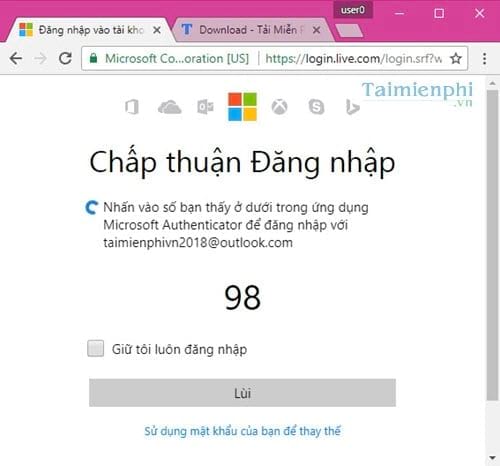 Step 9: On your phone will display a few results, you just need to select the match with the number above, you will be automatically transferred to the page after successful login.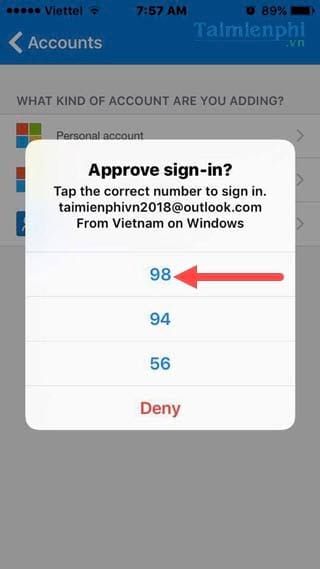 So this way we can sign in with your Microsoft account No passwords needed, using Microsoft Authenticator is the safest login method you should use.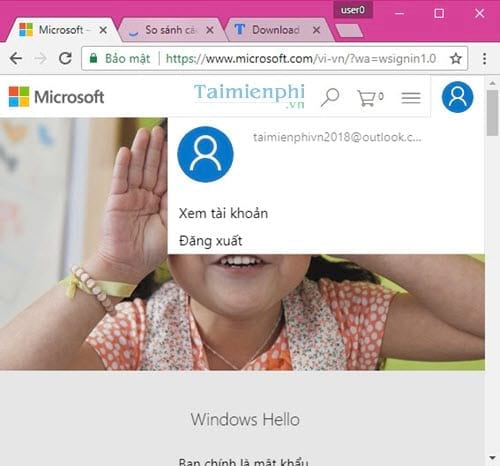 With the application Microsoft Authenticator We have just learned a helpful tip when signing in with a Microsoft account without a password, applicable to unfamiliar computers where you don't want to enter your password for fear of being stolen. ElectrodealPro also recommend that you use this solution to ensure the safest security for your personal information and accounts. Although this is only applicable to Microsoft accounts, in the next article we will introduce more applications with the same functionality as Microsoft Authenticator applicable to many different services and accounts.
https://thuthuat.taimienphi.vn/cach-dang-nhap-tai-khoan-microsoft-khong-can-mat-khau-23279n.aspx
For those who are using gmail should also apply 2-layer security in Gmail, this is also a safety measure when logging into gmail on strange device. With the activation of 2-layer security in Gmail will require a confirmation in your phone with any code to log into gmail, so readers should also apply this method.
.