icloud One of the number of cloud storage service providers allows you to keep your files in the cloud and help you synchronize them across your devices. Whether you use a Mac, iPhone, iPad, or even a Windows PC, you can set up iCloud on your device and enjoy all the features iCloud has to offer.
Once you have it set up on your machine, you'll be able to sync photos, files, even websites and WiFi passwords. This synchronized content can be accessed from incompatible devices, or using the web browser and the iCloud web interface.
content
How to set up iCloud on a Mac
Since both iCloud and Mac belong to Apple, linking your iCloud account with your Mac is a fairly easy process. Assuming you have created your iCloud account, you can set up iCloud on your Mac as follows.
Step 1. Click the Apple logo in the upper left corner of the screen and select System Preferences (System Preferences).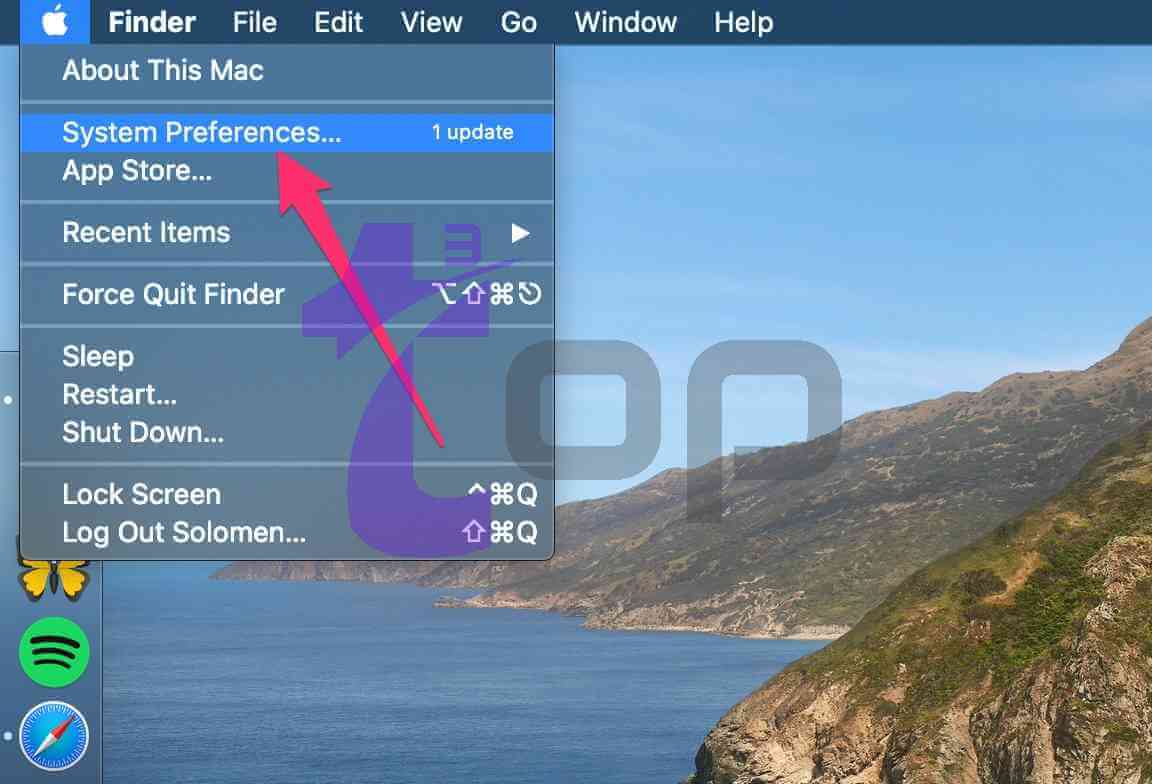 Step 2. On the next screen, find and click the option Sign In. It allows you to manage your iCloud account settings.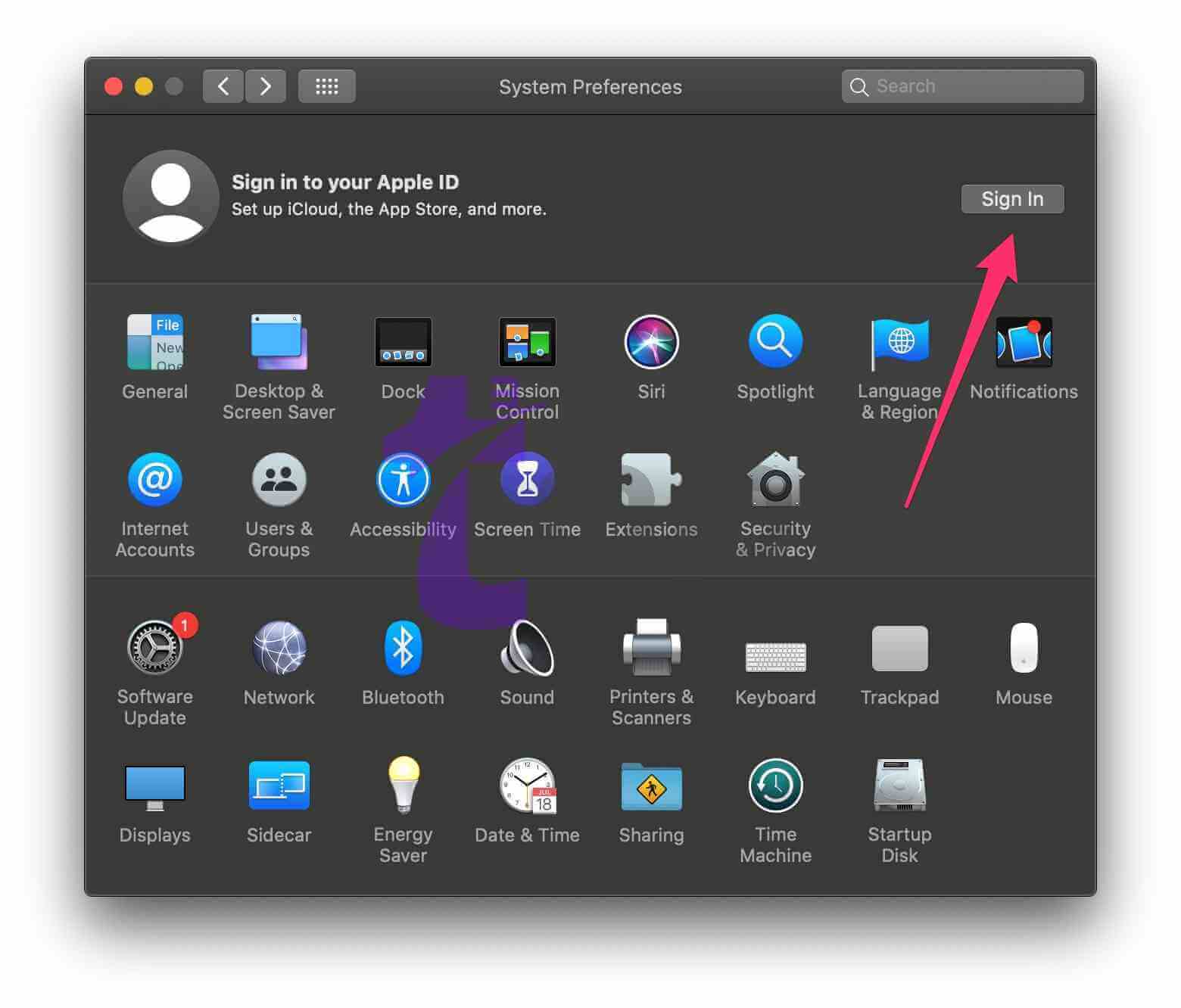 Step 3. You will be asked to enter your iCloud / Apple ID. Enter your account and click next to continue. You can also click Create Apple ID to create a new account if you don't have one.
Step 4. Enter the password for your iCloud account and click next to continue.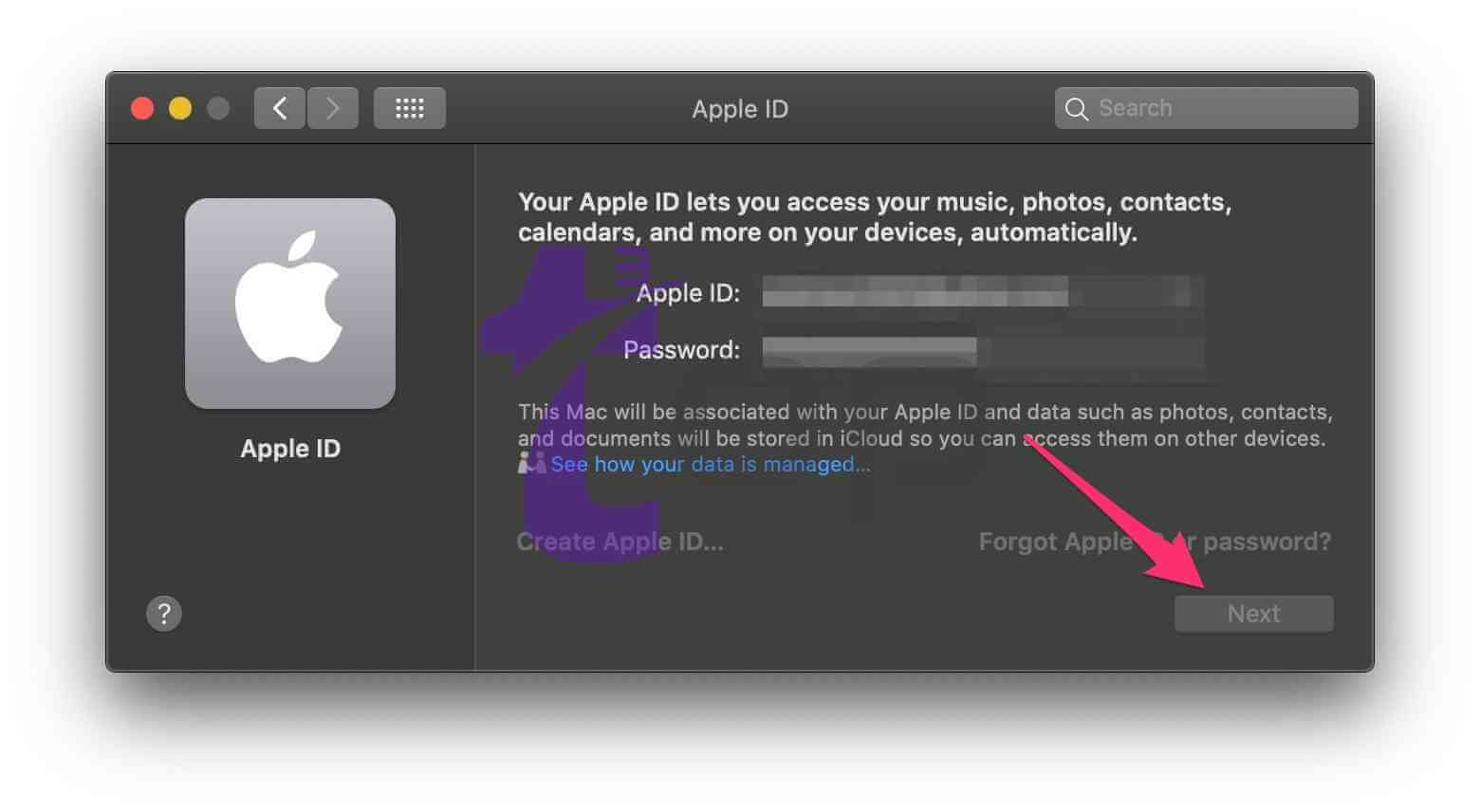 Step 5. iCloud will also set up Keychain (Keychain) allows you to synchronize passwords across your devices. Enter a password for it on your screen and tap OK.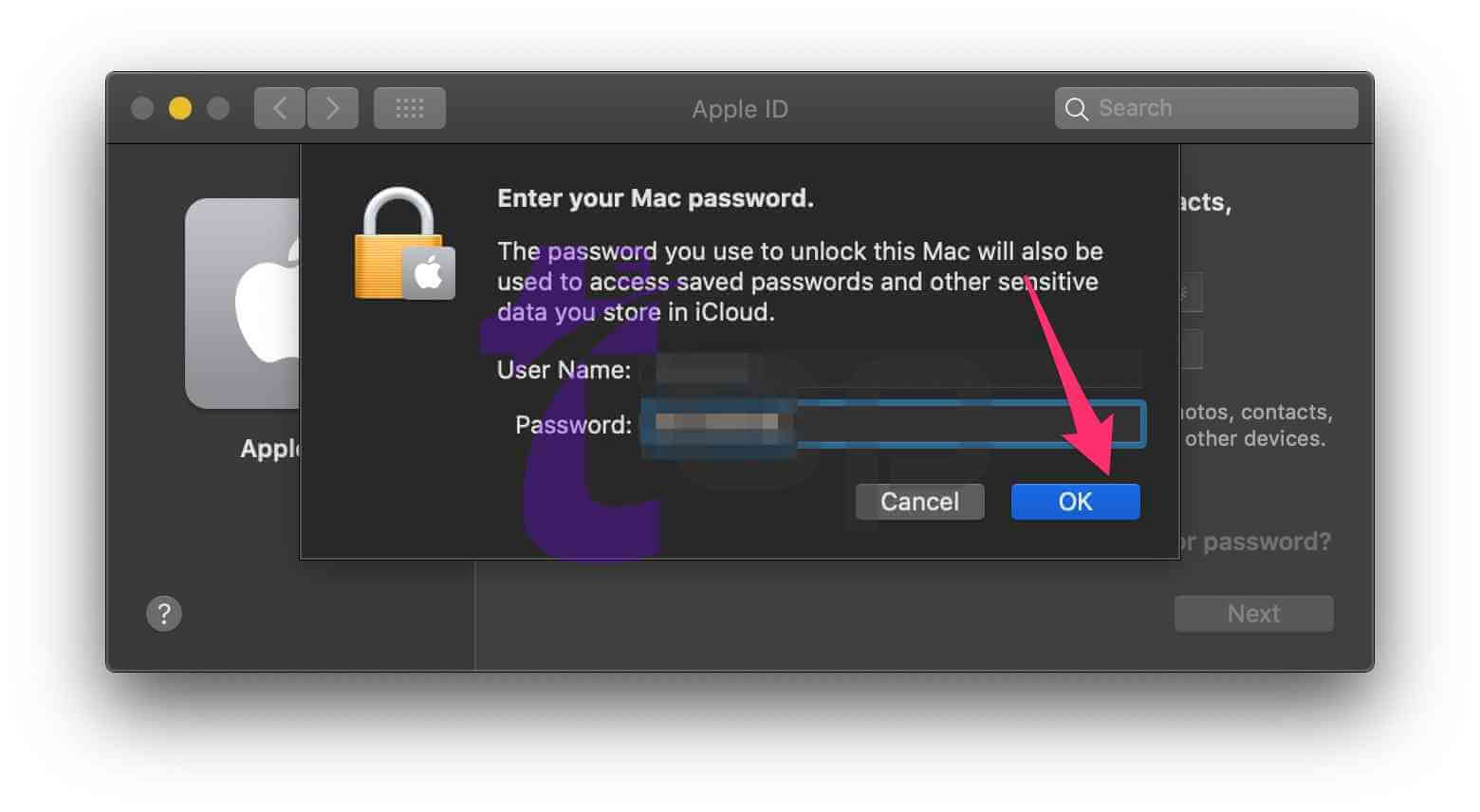 Step 7. The iCloud account on your Mac is now set up. You can now enable and disable various services that the cloud service provider offers.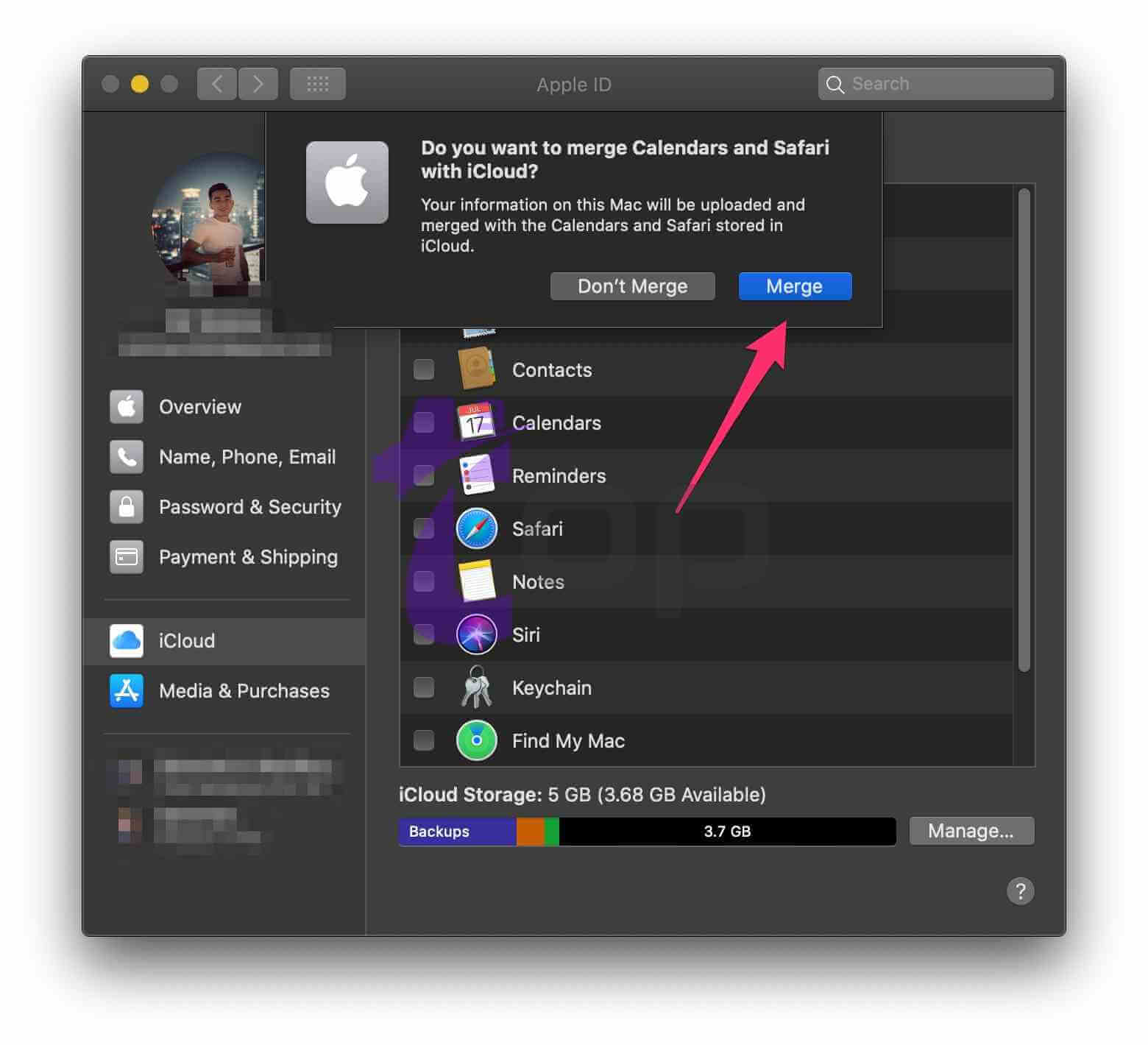 For example, you can turn it on Photos and let iCloud sync all photos from your Mac to the cloud, …
Step 8. Make sure to turn on iCloud Drive so you can share your files directly from the Finder on your Mac.
You can now share photos from the Photos app, share files with iCloud Drive, and sync your passwords using Keychain on your Mac.
How to set up iCloud on iOS (iPhone and iPad)
Very few people use iOS device without linking it iCloud account. If you are one of the iOS users who haven't set up iCloud on your device yet, follow these instructions.
Step 1. Launch the application Settings (Install) on iPhone or iPad and tap on option Sign in to your iPhone (Sign in to your iPhone).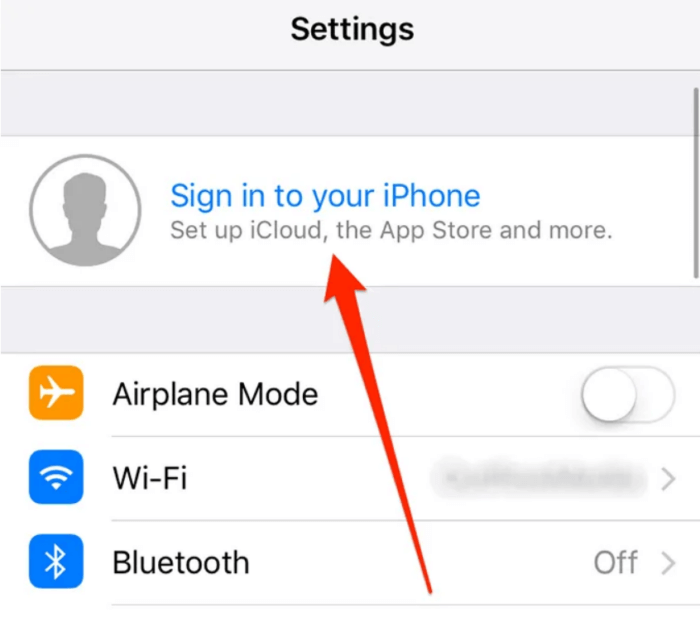 Step 2. The next screen will ask you to enter your Apple ID username and password. You enter the required account and click Sign In (Log in).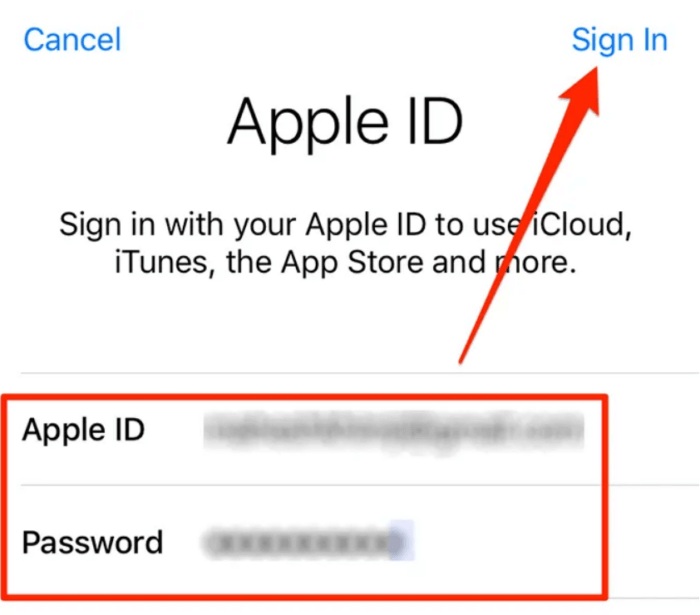 Step 3. If you've turned on verification for your iCloud account, your device will prompt you to enter the code shown on other Apple devices.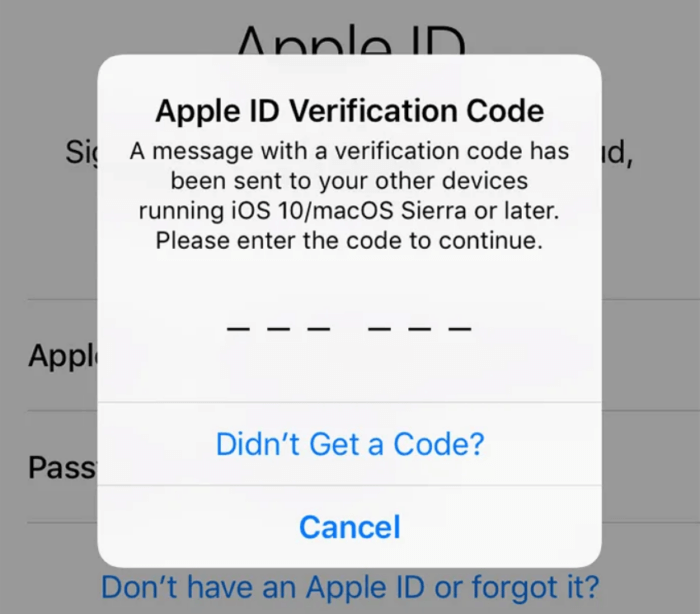 Step 4. You will then be asked to enter your iPhone passcode. Enter it and continue.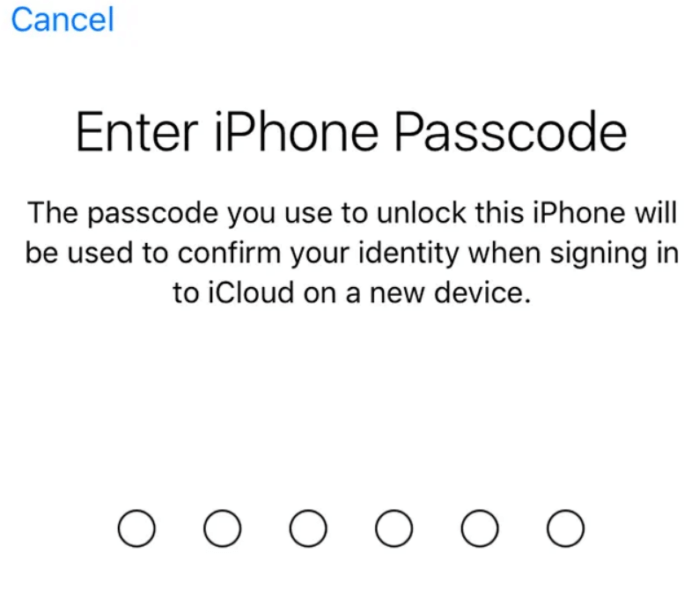 Step 5. Your device will ask if you want unify (Merge) whether the data is present on your device with your iCloud account. Choose an appropriate option and continue.
Step 6. Now you will be on the main iCloud settings screen. Here, tap on the option icloud to view and activate various iCloud services.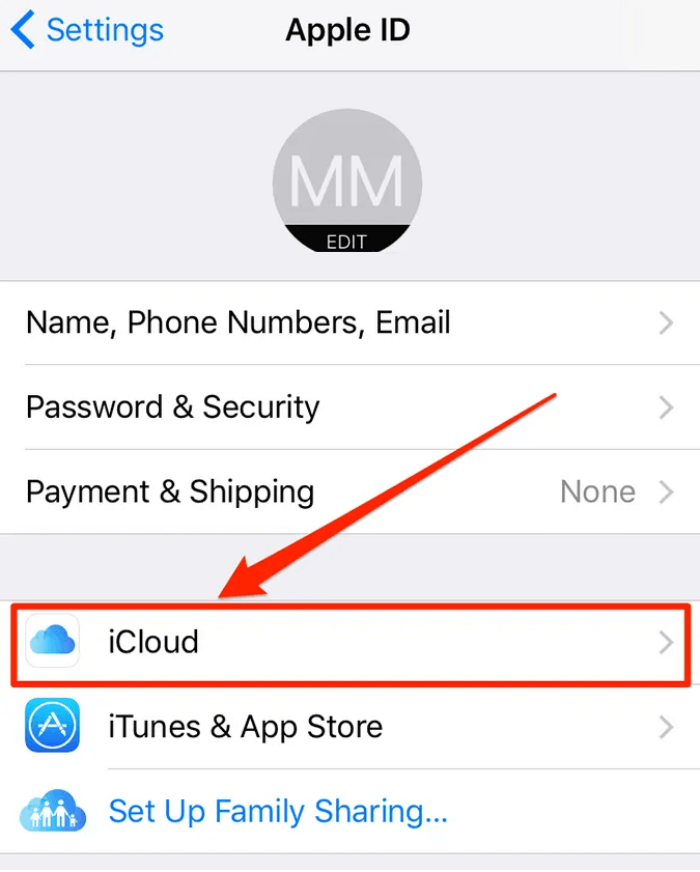 Step 7. Now you can turn on various sync options like Sync Photos, Notes, Reminders, etc. Turn on and off any service you want.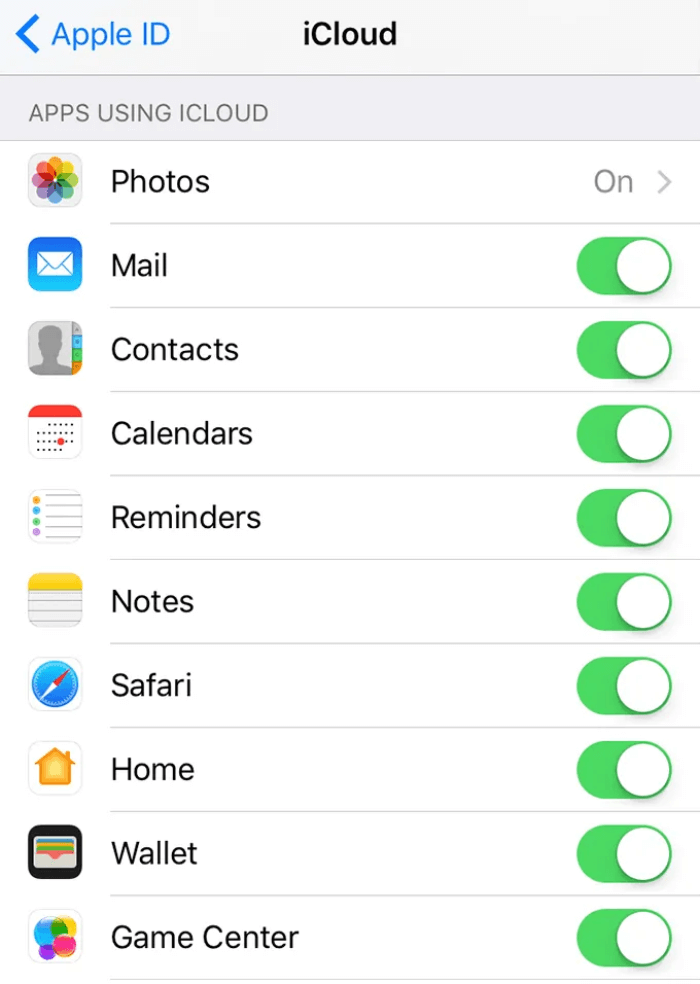 You can access your synced photos in the Photos app of your device. Your synced files will be available in the iCloud Drive app on iPhone or iPad.
How to set up iCloud on a Windows PC
Even though Windows and iCloud come from two different companies, Apple has made sure that their services also work with Windows PCs. In fact, they've developed their own app to help you set up iCloud on your Windows machine.
You just need to install the application on your computer without any other customization.
Step 1. Go to the iCloud for Windows website to download and install the app on your computer.
Step 2. Once it is installed, you will be asked to restart your PC. Do it for the changes to take effect.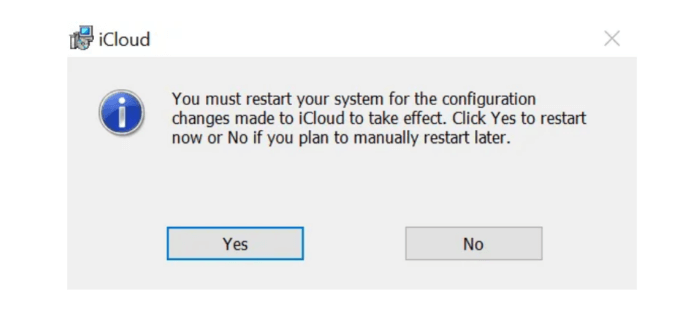 Step 3. iCloud will automatically launch upon starting your computer. In the absence, search and launch it from the Cortana search box or from the Start menu.
Step 4. The first screen asks you to enter your Apple ID and password. Enter details and tap Sign In at the bottom.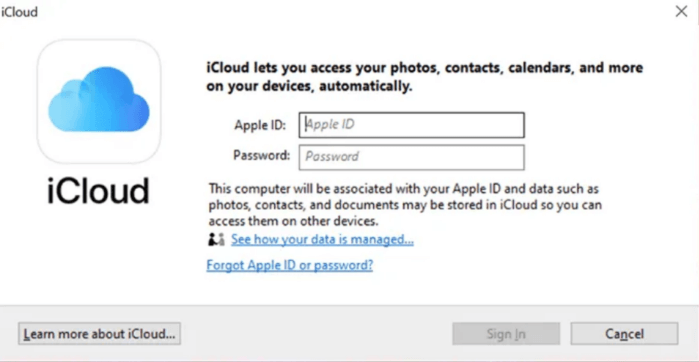 Step 5. After logging in, you can turn on and off iCloud services. Some of the options you can activate on this screen include iCloud Drive, Photos, Mail, Contacts, Calendar, Tasks, and Bookmarks.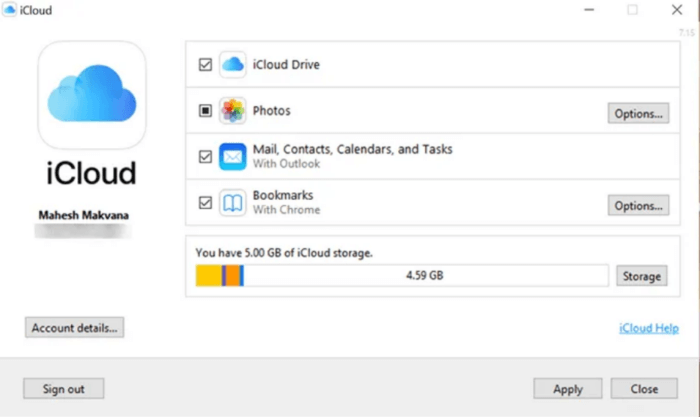 Step 6. You can click the button Options (Optional) next to a service to configure it.
For example: If you just want certain photos to be synced to your iCloud account, you can click Options next to Photos, and then modify the options as desired.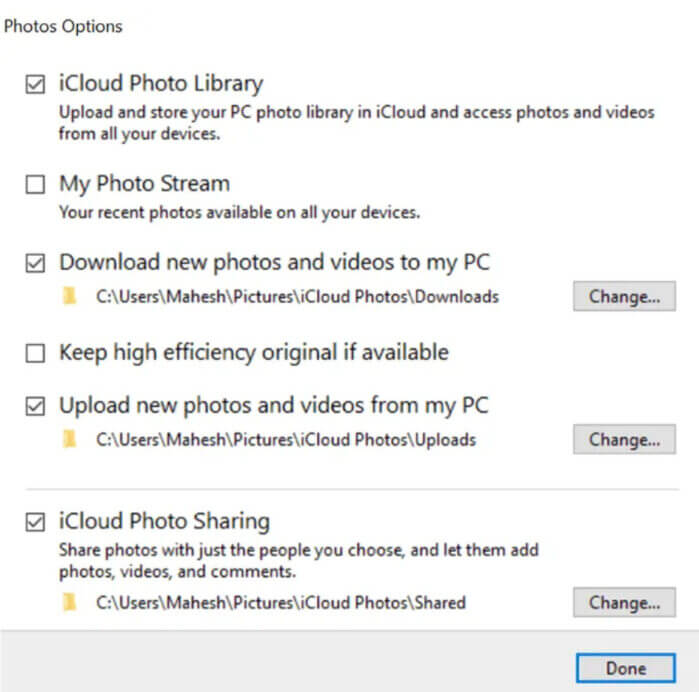 If you want to unlink your account from your PC at any time, just launch the iCloud app and click Sign out. You will sign out of all iCloud services on your computer.
iCloud vs. Google Drive and Dropbox
icloud only offers 5GB free storage while Google Drive provides it 15GB and 2GB Dropbox.
You can Seamless password sync across Mac and iOS with iCloud but you can't do that with the other two providers.
iOS can be backed up to iCloud But you cannot back it up to Google Drive and Dropbox.
Google Drive offers better file and document sharing options than the other two services.
Google Drive Photos allows you to upload and store an unlimited number of photos in the cloud while iCloud photos limit you.
Epilogue
Cloud data synchronization is one of the best services that technology users like us benefit from. Regardless of whether you use a computer or smartphone with a network connection, you can access your data from any device and no matter where, as long as there is an Internet connection.
Because of that, USB has been absent since the technology's inception. What about you, do you use any cloud storage service and if so what is that name? Please share with me through the comments below!
The post How to set up an iCloud account on Mac, Windows and iOS appeared first on Computer tips – Informatics for you.