There are many ways to recover deleted, lost AutoCAD files, using the program's built-in utilities and options or by using third-party software.
Related posts
Lesson 5 – Geometry commands in AutoCAD
Lesson 2 – Important settings before drawing Autocad
AutoCAD command, synthesize some basic drawing commands when used in Auto Cad
Lesson 4 – Draw Line, Pline, Mline Commands in Autocad
Link to download the latest AutoCad 2021
How to Autocad file recovery, get back the drawing file? Does the system or program fail to lose files?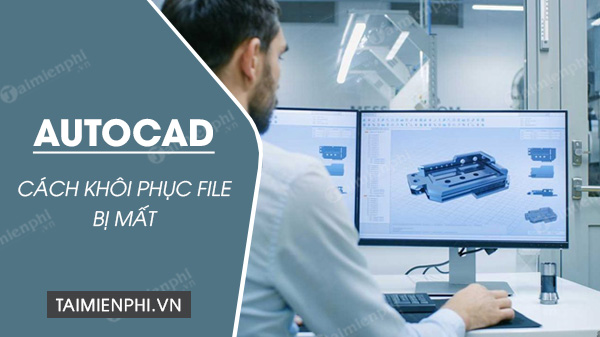 How to recover Autocad File?
See also: Link to download the most standard AutoCad 2020
How to restore AutoCAD files
Method 1: Use Drawing Recovery Manager to recover files
To recover deleted or lost AutoCAD drawings or files, solution is to use backup file and Drawing Recovery Manager utility in AutoCAD.
Step 1: Rename backup file or autosave file
If accidentally delete the drawing file (.dwg) in AutoCAD or due to the system error, the program will be lost and the file is lost, first go to the section. Save and rename the file XXXX.bak or XXXX.ac $ Fort XXXX .dwg.
To know where to save backup files and autosave files you imported options in AutoCAD and click Options. Next click Files tab and expand the item Automatic Save File Location, copy the backup file path and autosave file.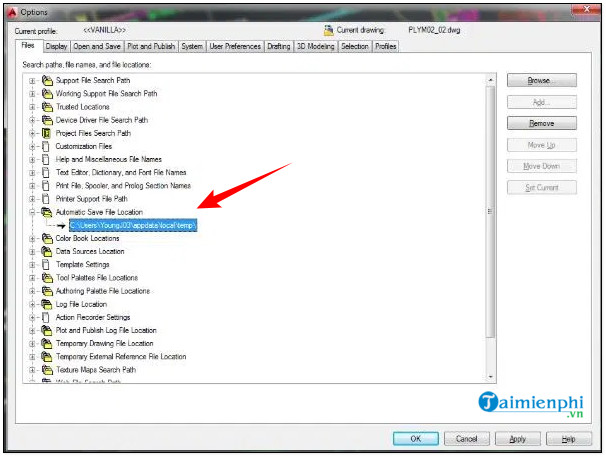 Open and rename the backup file in AutoCAD. In the event that the backup files are unavailable or cannot be opened after renaming, continue to the next step to fix the error.
Step 2: Use the Drawing Recovery Manager utility
In the event that Autocad crashes or has a system problem, the program will automatically open the Drawing Recovery Manager when opening the program. If Autocad doesn't open the restoreer, follow the steps below:
First click on the icon letter A located in the top left corner =>Drawing Utilities =>Drawing Recovery Manager.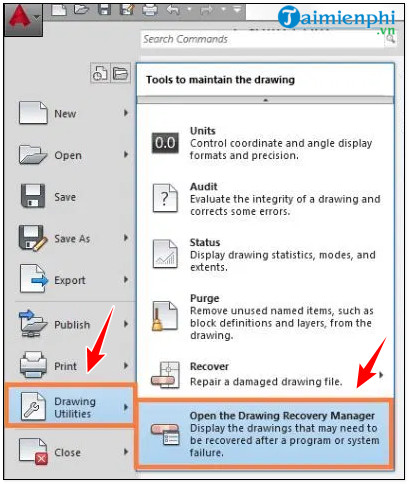 Next, double click on the brush icon located in the item Backup Files To view all available backup files, find and double-click to open any file you want.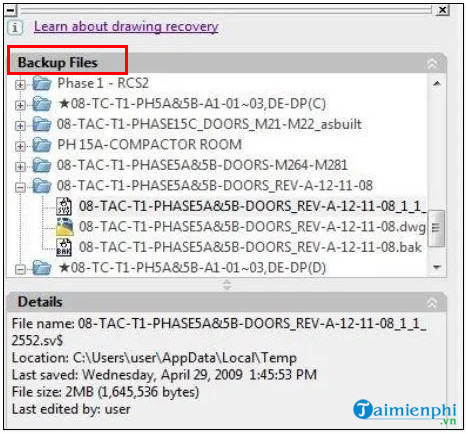 In the event that the drawing file is damaged, the recoverer will automatically repair the file (if possible).
Method 2: Use 3rd party software
In case if the above methods are applied but not available, another solution is to use 3rd party data recovery software such as Recuva to restore and get back AutoCAD files.
To download Recuva to your computer and install it, you can access it here.
=> Link download Recuva for Windows


Or if you want to use software equipped with more advanced options, you can choose Stellar Data Recovery Professional. Unlike Recuva and other data recovery software, Stellar Data Recovery supports both uncommon file formats like AutoCAD backup file (.bak) and autosave file (.sv $).
Download Stellar Data Recovery to your device and install it here.
=> Link to download Stellar Data Recovery for PC


The above article ElectrodealPro just instructed you on some ways to recover AutoCAD files. Hopefully with these little tips will help you get back your drawing files. Also, readers can refer to some articles already on ElectrodealPro to learn how to download and install AuoCad 2021 offline.
https://thuthuat.taimienphi.vn/cach-khoi-phuc-file-autocad-60103n.aspx
See also: Link to download the most standard AutoCad 2021
.