There are many ways to help you resize images without software and the following instructions will be one of the ways that ElectrodealPro want to talk about. No need to use any software, no installation but still can help you edit and resize basic image.
Related posts
Top Website Best Online Resize Photo
How to resize multiple photos at once in Photoshop
Top best photo resize software for Windows 10
Resize photos online with Pic Resize
How to reduce the size of photos in bulk with High Quality Photo Resize
Currently there are many services and tools provided Image resize without softwareNo need to spend time on installation, you can edit your own photos. Of course, this online photo editing is still limited in features, but with the basic needs of today's users, it is still fully met.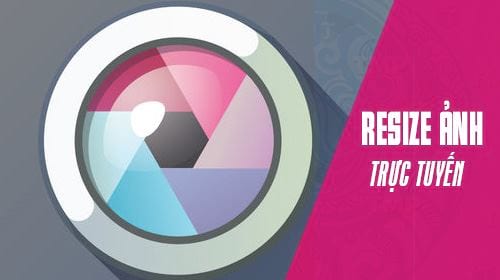 With the software-free image resize tool in this article is just one of the many online photo-resizing tools available today. Its advantage is that it helps you to resize an image quickly with many in-depth options, and it's free for anyone to use it.
Instructions to resize images without software
Step 1: To resize the image without software we use a tool called Pixlr, click on the link HERE.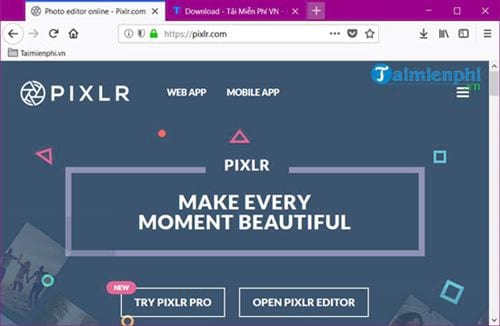 Then you click open Pixlr Editor to proceed with resizing the image without free software.
Step 2: Next, you click to select Open Image from Computer to upload your photos to Pixlr for editing.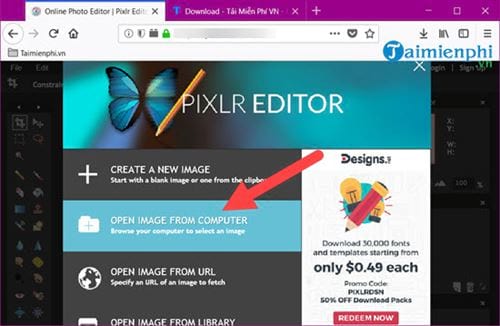 Select photo you want to resize images without software.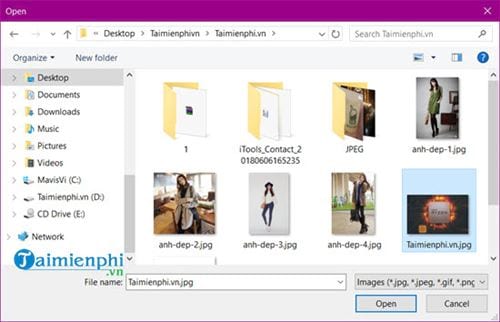 Step 3: Wait for Pixlr's system to upload images, you will see the working interface of this tool, now we will begin to resize images without software.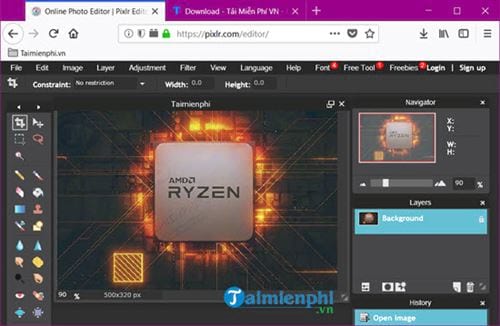 Step 4: If you want to shrink the image or take only the necessary parts we use tools Crop Tools as shown in the picture.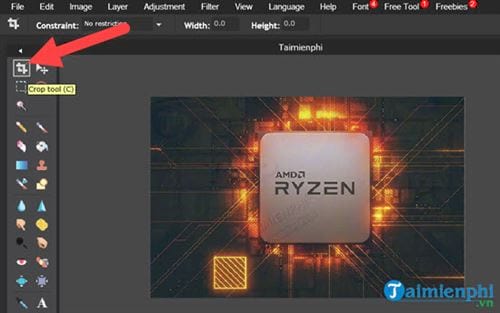 Step 5: Then pull out the image screen, you will see a square circle, adjust it and the entire inner area of ​​the image will be centered. To that end we just need Press Enter to finish the cropping process.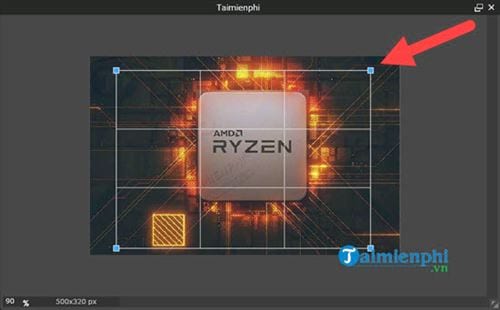 Step 6: If you want to adjust the image resolution, just make a selection Image > Select Next image size.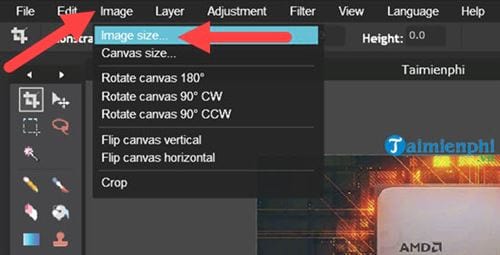 Then set the resolution for the photo according to your preference and replace the one with your own.
Note: Constrain proportions are values ​​that allow horizontal and vertical proportions to be in sync.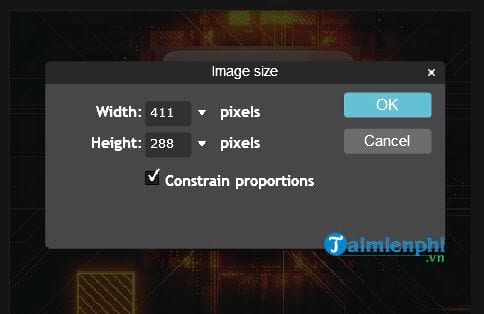 Step 7: After editing is complete we can save the resized image by clicking File > select Save to save.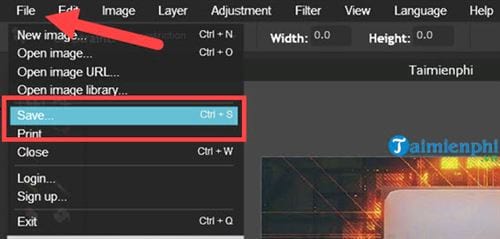 Step 8: In the image saving tool Pixlr allows us to save images in many different formats such as JPEG, PNG, BMP, TIFF, PXD.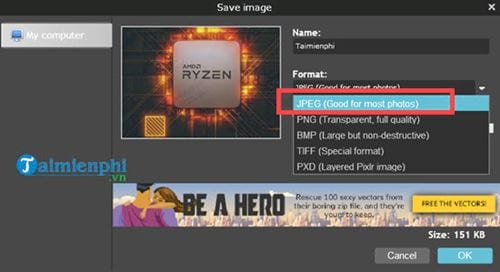 Step 9: If you save the JPEG resolution please select Quality 100 to get the highest quality then click OK to save.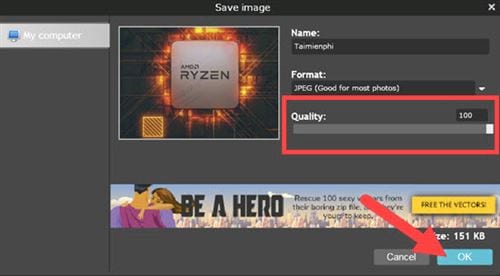 Finally give a name file save and save it to your computer, the software-free resize of the image is finished.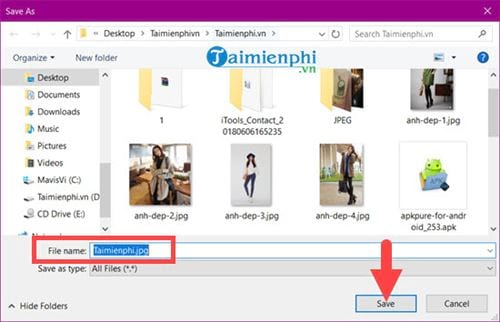 https://thuthuat.taimienphi.vn/cach-resize-anh-khong-can-phan-mem-35412n.aspx
Above is a basic guide to help you resize photos without software through a tool called Pixlr. Using Pixlr not only helps you to resize photos without software, but also many other features that you can use Pixlr to edit your photos. Online photo editing on Pixlr is also a recommended solution because this is one of the best free tools available today, ElectrodealPro will certainly have more instructions on online photo editing on Pixlr and guide you to read.
.