Virus W32.UsbFakeDrive is identified as particularly dangerous and it will be a replacement malware for previous Autorun Viruses, which spread via USB. There are many anti-virus software available that can help you get rid of this virus. Please refer to the following article.
Related posts
Remove bkav, remove antivirus software Bkav
Fix file hidden in Explorer due to virus on the computer
Fix, fix error "RunDLL" on USB
How to remove viruses and malware on a Mac
Top 3 software shows hidden files in USB
Identification characteristics of W32.UsbFakeDrive is when we access the USB infected with W32 Virus .UsbFakeDrive will see a shortcut of that USB drive and must open this shortcut drive to see the user's data.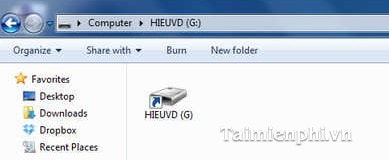 Actually, when you click on that shortcut drive, the computer is infected with USB malware. To protect the computer from Viruses in general and W32.UsbFakeDrive in particular, we should install anti-virus software on the computer, when accessing the USB only see the USB shortcut image without seeing its data, the best is not recommended, should scan for Viruses to USB before use.
Instructions on how to remove Virus W32.UsbFakeDrive
This is a virus that is potentially dangerous to the computer, not only hiding data, this virus also brings many other dangers.
Some anti-virus software can recognize, the notice has been eliminated, but before the machine was infected with Virus, when we plugged the USB into use, it still appears Virus, data in the USB is still hidden. .
To remove this virus we have to follow 2 steps, that is to remove W32.UsbFakeDrive Virus on the computer, remove W32.UsbFakeDrive Virus on USB and then use BKAV's FixAttrb application to make files in USB.
Remove W32.UsbFakeDrive Virus on the computer, on USB
– Download the latest AVG Free antivirus program (currently the 2014 AVG Free version). Install the software on the computer, after installation restart the computer.
– From the main interface of the program AVG 2014, select ≡ as shown below.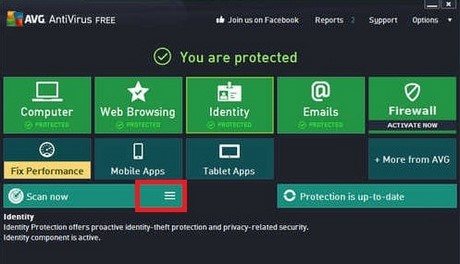 – In this step choose Scan Spectific Files or Folders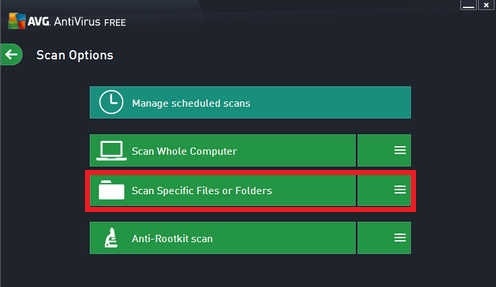 – In this step we select the drives to be scanned (in this case, they are drives C: , drive D: and the USB drive is the drive G: ), then we choose Startscan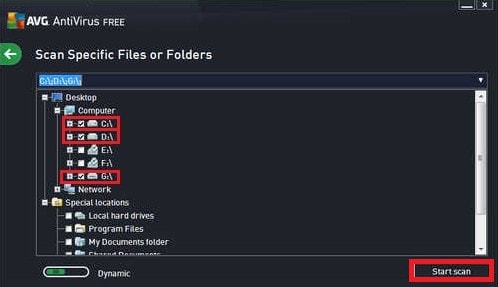 – After scanning, we use the application FixAttrb to show data.
Using FixAttrb application of BKAV shows data in USB
– Download the application FixAttrb here
– Double click FixAttrb.exe, choose Select the drive.

– In this step we choose the USB drive (in this case, the G: drive), then select OK and USB access to use your data.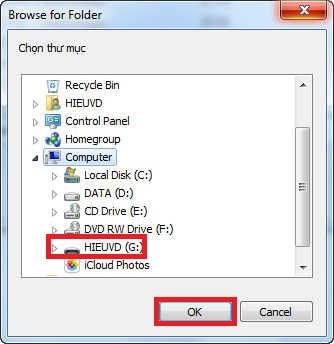 W32.UsbFakeDrive virus really endanger your computer and USB drive, if not completely removed, the data on your USB can be lost. Following the steps above, users will somewhat control the spread of W32.UsbFakeDrive to the computer.
https://thuthuat.taimienphi.vn/cach-diet-virus-w32-usbfakedrive-1567n.aspx
There are many different viruses in the world and they constantly produce more and more dangerous viruses, recently a virus called WannaCry has been spread to penetrate, controlling all data in the computer. of the user, after taking control, the user will have to pay 1 money to the hacker group to get their data back, right now, you can download BKAV CheckWanCry tool of BKAV to scan and see. Whether my system has been infiltrated by this malware, BKAV CheckWanCry is responsible for scanning and finding security holes, from which you can protect your data by backing up from your device.
.