Because it is not really software, uninstalling NET FramWork will be difficult when you want to remove it from your computer. If you do not use NET FramWork, you can remove NET FramWork following the steps that ElectrodealPro instructed in the article below.
Related posts
The .NET Framework Notes Professionals eBook is still available for free download
How to fix .NET Framework 3.5 not installed, enabled on Windows
Microsoft released the .NET Framework 4.7.1
How to fix .NET Framework installation error on Win 10, 8, 7
Fixed "Installation Did Not Succeed" error when installing .Net Framework
NET Framework is built into the Windows versions, but you still have to install other versions if you want to use some of the required games and software. But if you feel it is not working for you, or what you are using does not require the NET Framework then go ahead. uninstall Net Framework out of the computer.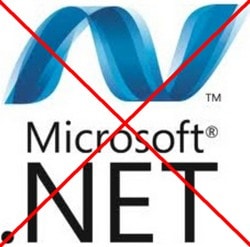 In addition to the installation of NET Framework, there are also many errors and not every time is done, there are many errors like HRESULT 0xc8000222 when installed, and many other errors that make us uncomfortable. To fix HRESULT 0xc8000222 error When installing the .NET Framework, it will make you feel uncomfortable because you get errors all day long, but if you don't see any benefit from the installation, don't worry too much. Here, ElectrodealPro will guide you how to remove .NET Framework on your computer.
Instructions to remove NET Framework on the computer:
First, you need the tools NET Framework Cleanup Tool to delete NET Framework: NET Framework
Download .Net FrameWork 2 version: Net Framework 2.0
Download .Net FrameWork 3 version: Net Framework 3.0
Download .Net FrameWork version 3.5: Net Framework 3.5
Download .Net FrameWork version 4: Net Framework 4.0
Download .Net FrameWork version 4.5: Net Framework 4.5
Download .Net FrameWork version 4.6.1: Net Framework 4.6.1
Step 1: After downloading the program, use Winrar decompression software to extract it.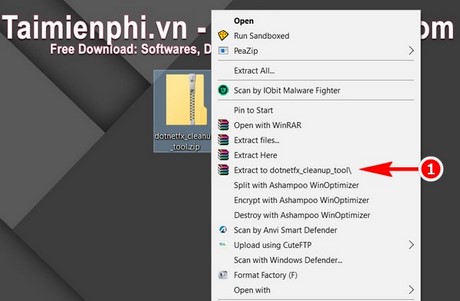 Step 2: Unzip is complete, go to the folder and double-click p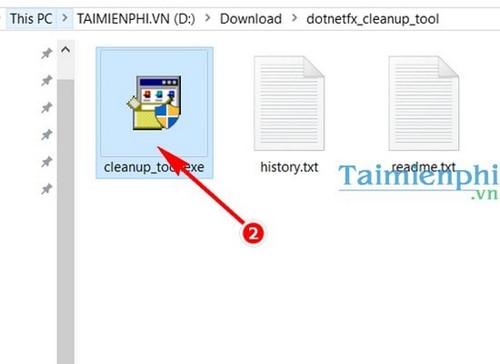 Step 3: Click Yes to install.

Step 4: Click on Yes to install the software.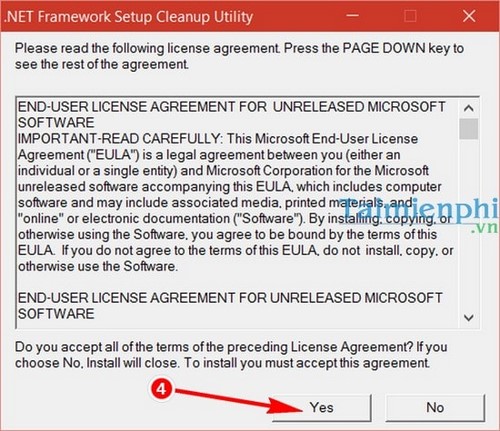 Step 5: Immediately after the program interface panel appears, select the NET Framework version currently available in the computer and select.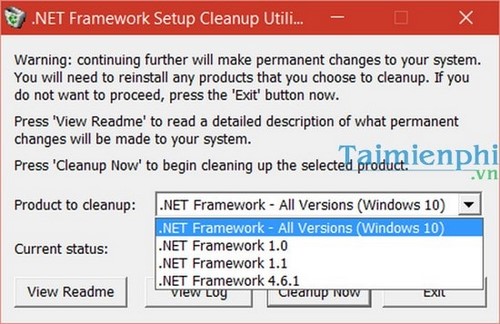 Step 6: Click Cleanup Now to remove the net framework.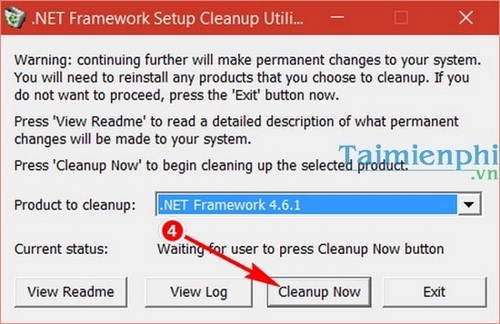 Instructions to Uninstall Net Framework
Step 7: After the software announced "Product Cleanup succeeded", you have finished removing the NET Framework on your computer.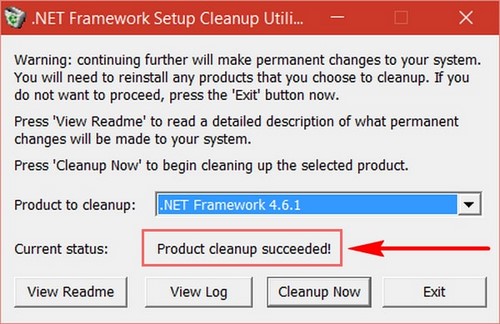 https://thuthuat.taimienphi.vn/go-net-framework-tren-may-tinh-5956n.aspx
Above taimienphi.vn instructed you how to remove the NET Framework, with just a few basic steps you have completely removed the version of NET Framework that you do not like from your computer, but if you are a gamer, do not miss manually delete them. Because a lot of games are needed. In addition, you will not be able to install Bluestack if you remove all .NET Framework versions from your computer, and you will certainly have to Fix NET Framework error when installing Bluestack If you want to use it again.
.