In iOS 13 and iPadOS, the Find My app replaces Find My‌ Friends and ‌Find My‌ iPhones and combines their features in a unified interface that lets you find whatever you need.
Like ‌Find My‌ Friends, the ‌Find My‌ app allows friends to share their real-time location with you and vice versa. If your friend allows it, the app also allows you to receive notifications whenever they leave or arrive at a location.
In the old Find My‌ applications, you can swipe down the screen to manually update the location information of a person or device. In the new ‌Find My‌ app and with good signals, position beacons on the map in tabs People and Devices Designed to refresh periodically, automatically every minute or so.
If you think your connection is incorrect or don't want to wait for the next recurring refresh, you can perform a manual update. Just tap the name of the person or device to open the card and the area where the person / device is located. Under the address, the last seen time will quickly change to NOW.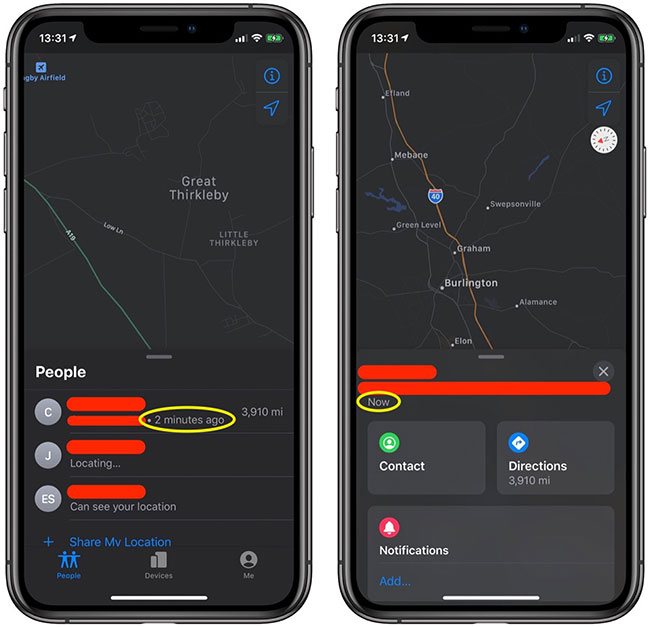 If opening the location card does not refresh the last seen time, it may be because the signal is poor in the transmitter or receiver area – try moving to an area with a stronger mobile signal, later That try again. You can also exit the app by swiping upwards and then reopening for a refreshed connection for all devices.
.