There are a lot of applications and software that help you to record and record computer screen videos quite easily. However, you also may not need to install external software and still be able to record your computer screen easily. Follow the way of ElectrodealPro in the tutorial to record video on the computer screen without installing the software below.
Related posts
Instructions to install Camstudio, screen recording software on your computer
How to record a computer screen video with Camstudio
Record video screen of computers, laptops with CamStudio
How to choose a video format when recording the screen with CamStudio
Window size options when recording screen in Camstudio
If you are using Windows 10 then work computer screen recording without software installed It's easy, because the operating system soon has a built-in tool to help you record your screen as a bar Xbox Game. This is a program that helps users to record game screen for and stream video games, and you can take advantage of it to record your computer screen with anything you like.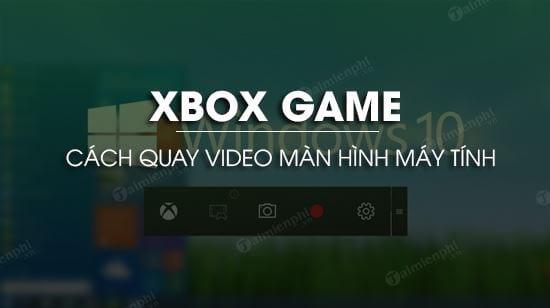 Use the built-in tool on Win 10 to help you easily record computer screen video
How to record a computer screen video without installing software
In this article, we will mainly focus on a built-in tool on Win 10 to help you quickly know how to record your computer screen without having to search or download any additional video recording software. which screen. However, if you are already using an Office suite, you can also take advantage of the PowerPoint presentation application to record the computer screen is also a solution you should try.
1. How to record screen with Xbox Game Bar
Step 1: First, you need to enable the ON Game bar first by pressing Start -> select Settings ->Gaming -> then turn on the status ON as shown below: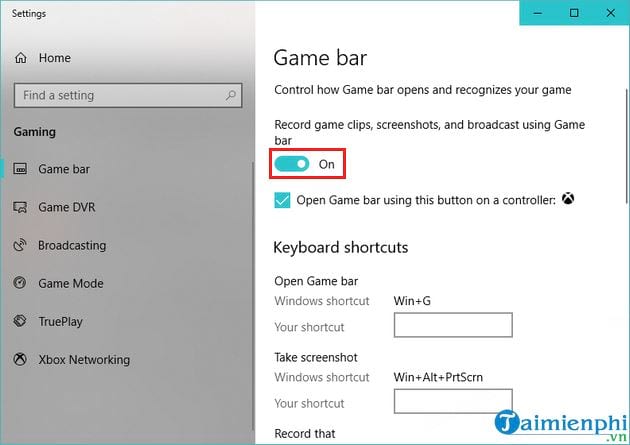 Step 2: In any window you are working on -> press the key combination Windows + G to activate the Game Bar run up.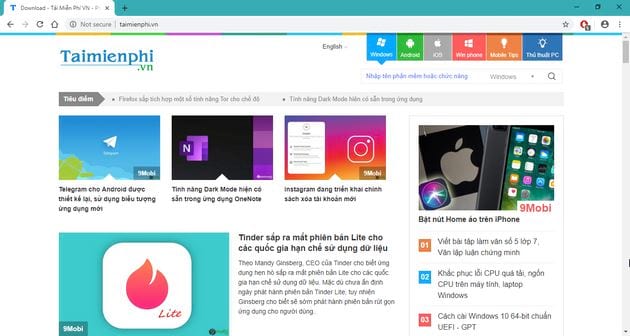 The picture above is we will record video at the site of ElectrodealPro
Step 3: A small interface appears -> click to select Yes, this is a game.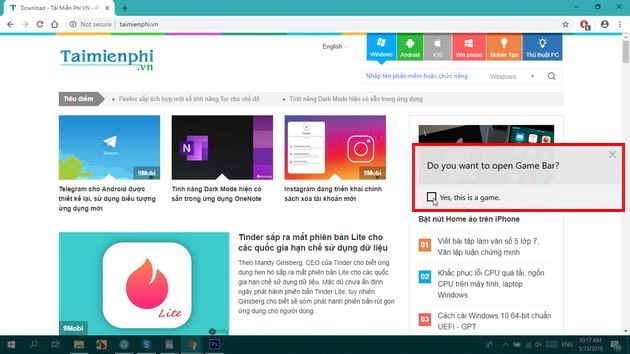 Step 4: In the screen recording interface of Xbox Game Bar -> click on the black dot icon to start recording. You should both click Record mic to record sound.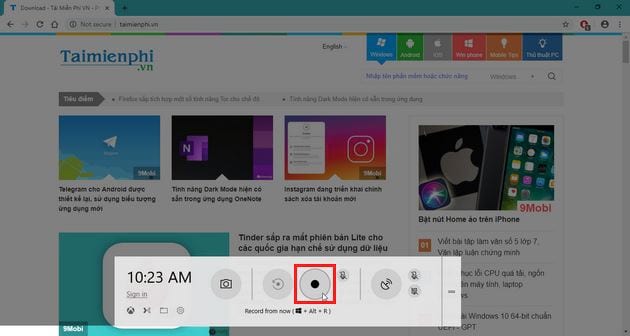 Select the black dot icon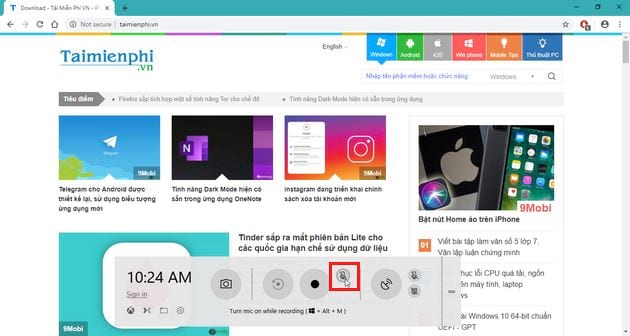 Select Record mic to record the whole sound
If you want to end the video recording process -> click on the square icon as shown below: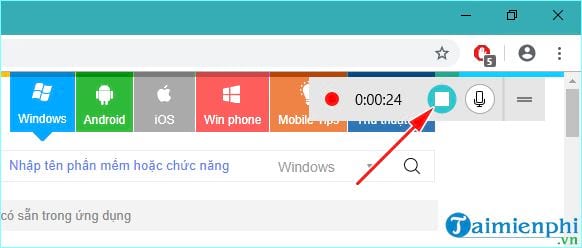 There will be a small notification letting you know where to store your recorded video.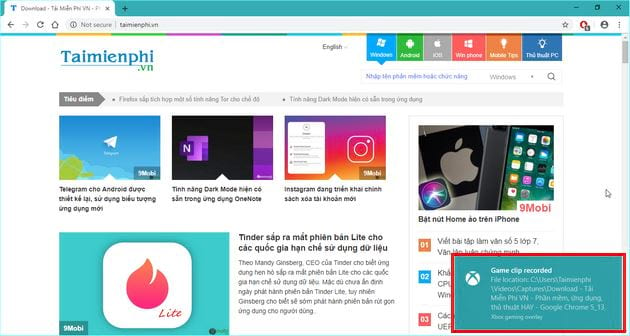 And you navigate to the directory that is notified that you will see the recorded video: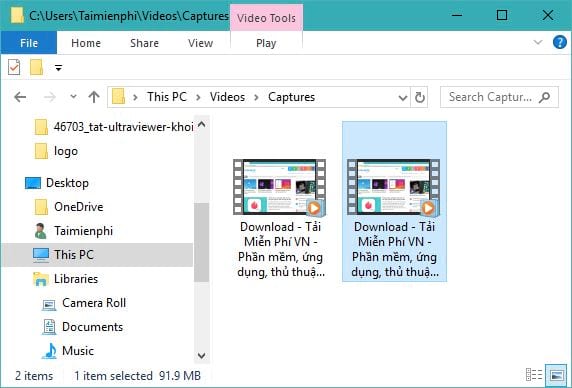 So, with this first way, you can easily record, record video on your computer screen without installing any additional software.
2. How to record the computer screen in PowerPoint
With this way, you basically just take advantage of the application in the Office is PowerPoint to record video, record the computer screen in use.
Recording your computer screen is similar to recording a video, Record Slideshow Slideshow that ElectrodealPro ever instructed. Please review this article for details on how to do it.
So you know how to record a video on a computer screen without installing software with the built-in tool on Windows 10 is Xbox Game Bar. Hopefully with the detailed steps guided above, after this article you have added an option to use in recording video, recording the computer screen that you are using.
https://thuthuat.taimienphi.vn/cach-quay-video-man-hinh-may-tinh-khong-can-cai-phan-mem-46670n.aspx
If you want to find and use another professional software to use, you can choose: Bandicam, Camtasia Studio, ActivePresenter or CamStudio – This is considered as one of the free applications with the ability to record video, record the computer screen with quite stable quality. Please refer to how capture computer screen video with CamStudio to experience the good features of this software.
.