Both Android and Samsung TVs now allow you to play PC games on your smart TV via the free Steam Link app. The following article will show you how you can play PC games on Smart TV.
Note:
For best performance, you should connect both your main PC and TV to the Internet via an Ethernet cable. Or not, you should consider a Powerline Adapter, which provides a more stable connection than WiFi.
You can also use this method to play non-Steam games (and even emulated game consoles) by adding them to the Steam library.
Activate Remote Play and Steam Link
First, make sure that Remote Play is enabled on the PC you want to stream the game to. Open Steam on that PC, click Steam> Settings> Remote Play And make sure the box Enable Remote Play selected.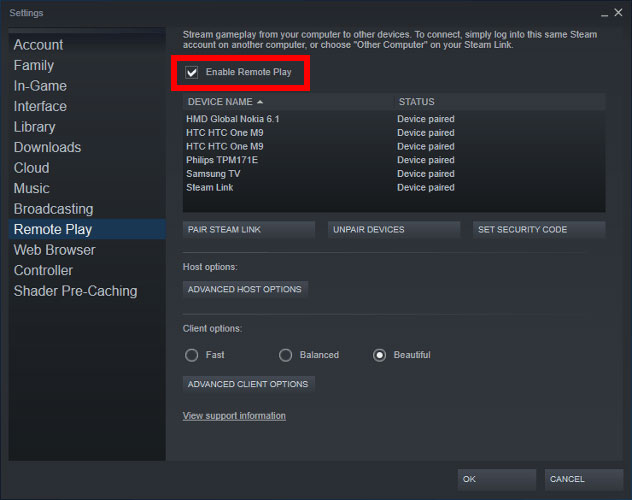 At the moment, if there are any non-Steam games you want to play on TV, add them to Steam by clicking Add a Game in the lower left corner and select Add a Non-Steam Game. Select all the games you want to add, then click Add Selected Programs.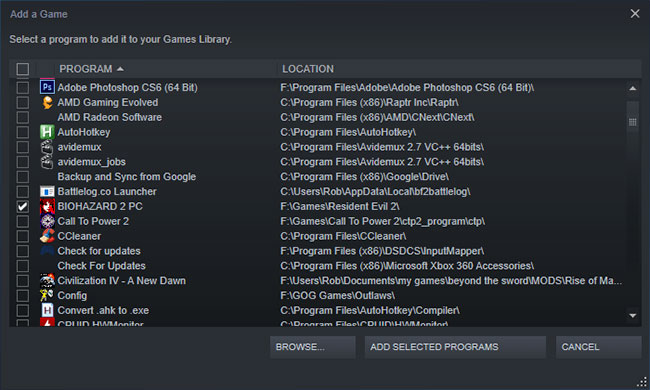 Next, download the Steam Link app on the TV. If you have an Android TV, download the Steam Link app here. On Samsung TVs, you'll find the Steam Link app in the Samsung Smart Hub.
Connect the handle to the TV
Connect the handle via Bluetooth
Now it's time to connect the gamepad to the TV. Most TVs have Bluetooth and you can access the section Settings (Settings) of the TV, find options Bluetooth, then search for the handle. The gaming controller needs to be in pairing mode so that the TV can find it.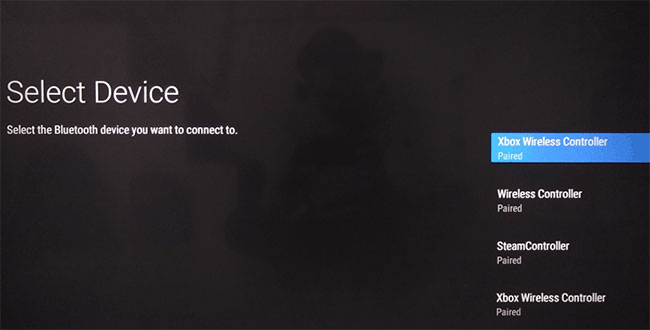 To put the Xbox 360 / One controller into pairing mode, press the button Xbox Let it flash quickly, then hold the pairing button at the top of the handle until the button light Xbox start flashing faster.
To put the PS4 controller into pairing mode, press and hold the button PlayStation and Share on the handle until the Light Bar starts to blink quickly.
The handle will be detected on the TV screen. Select it with the remote control and it will connect to the TV.
Connect the handle the other way
If the TV doesn't have Bluetooth, an alternative solution is to plug the handle into the TV with a USB cable. Or, if you really want to install wirelessly, you can choose a wireless dongle like 8Bitdo Bluetooth Adapter, plug it into the back of the TV and then transmit the Bluetooth signal to your controller.
When you turn on your PC, Remote Play is activated and the controller is connected, now you can access the Steam Link app on your smart TV and play PC games. If game quality or performance matters, consider reducing the settings Quality from Beautiful Fort Balanced or Fast in the Steam Link app on TV.
.