Day Vietnamese women 20 – 10 You can make a lovely handmade bunny-ear elastic band to give it to your sister. It only takes a little dexterity to turn a piece of discarded cloth into a lovely gift. You can use various colored pieces of fabric to create a unique set of hair ties.
Here is a very simple way to make bunny ears twitch.
Hair elastic material for rabbit ears
Soft rough fabric
Needle, thread or fabric glue
Rubberband
Pull, pin tape
A small piece of steel
Pencil drawing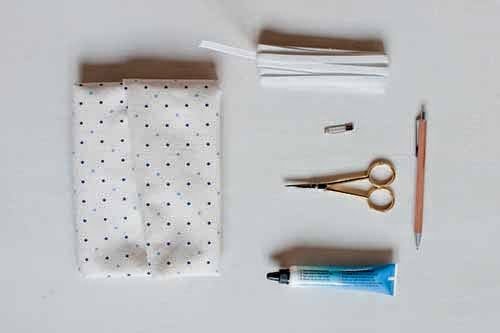 How to make bunny ears elastic
Step 1: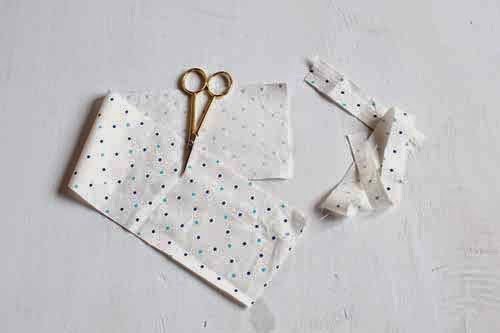 You cut the cloth into a small piece of fabric about 10cm wide and 50cm long.
Step 2: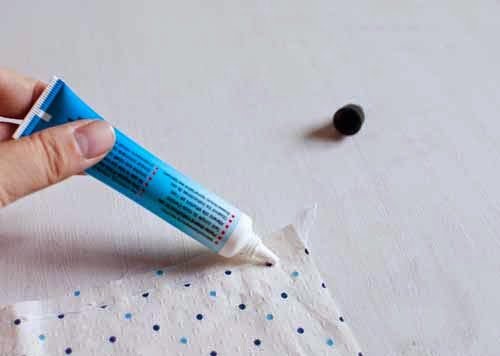 Apply the glue to the inside, along the long edge of the cloth.
Step 3: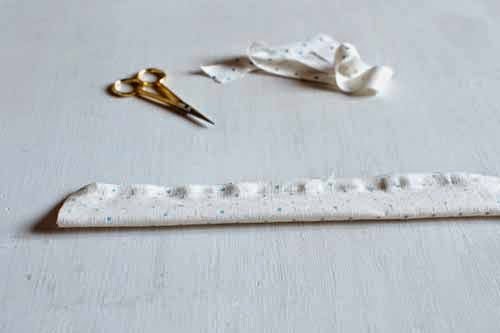 Stick the edges of the fabric together. If glue is not available, use sewing thread. Note that you should choose only the same color as the fabric so that the thread will not be exposed.
Then use scissors to cut off excess fabric.
Step 4: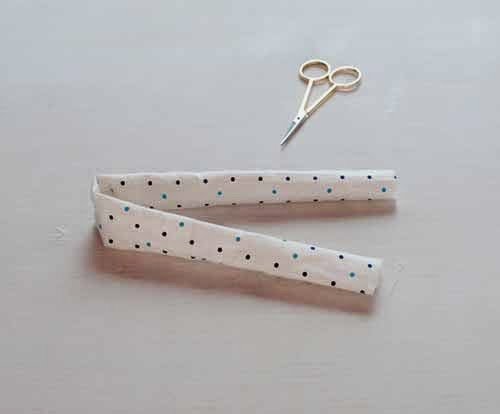 When the fabric glue dries, turn the cloth over to get the outside surface, forming a long, circular cloth.
Step 5: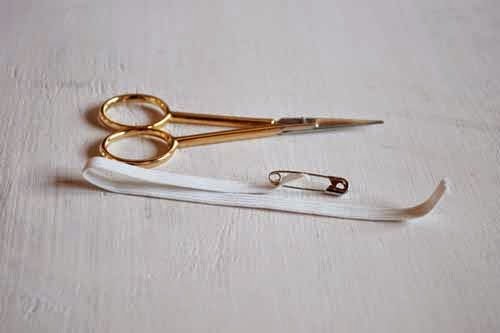 You cut a piece of elastic about 8cm length and then staple the tape to one end of the elastic segment.
Step 6: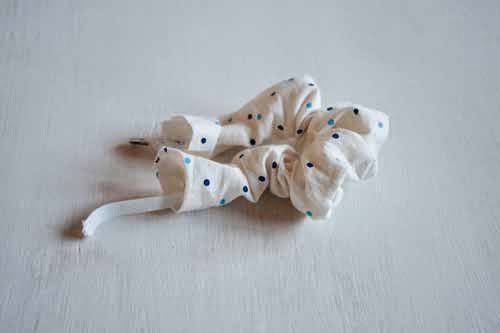 Next, you thread the rubber band into the cloth. Tapes work to help you thread the elastic more easily and quickly.
Step 7: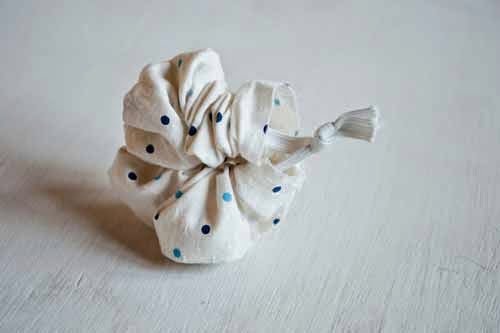 Once you've threaded the string, tie the knot at both ends.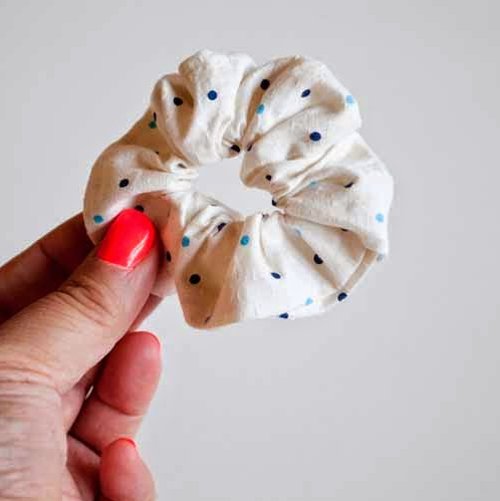 Then, use fabric glue to glue the ends of the fabric together to form a complete hair elastic.
Step 8: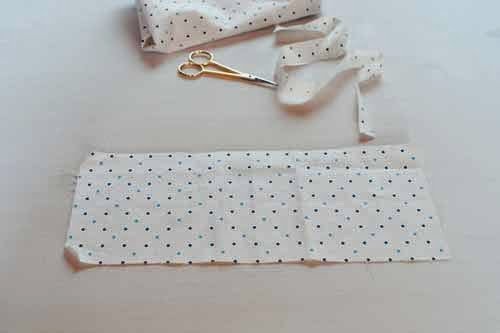 To make rabbit ears, cut a piece of cloth 30cm long and 15cm wide.
Step 9: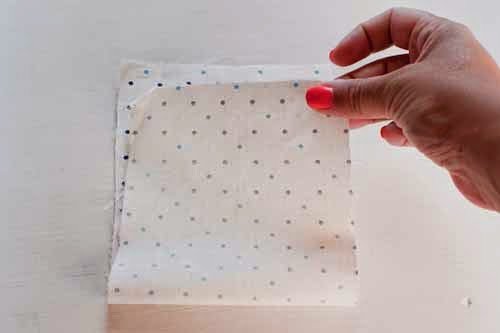 Turn the inside of the piece out, then fold the cloth in half, so that the two width edges overlap.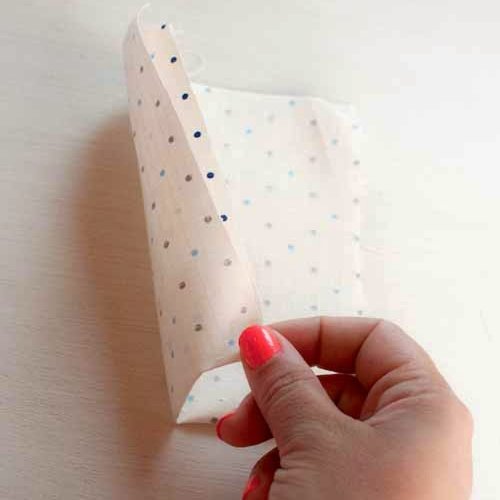 Continue to fold the cloth in half as shown.
Step 10: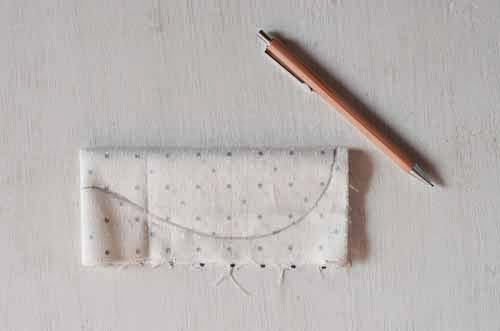 Draw an arc as shown on the cloth.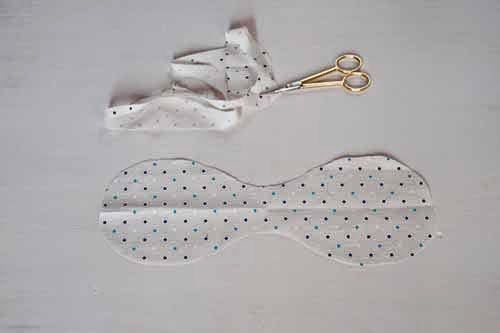 Then, take the scissors cut along the drawn contours, you will get a cloth with the shape of a bow.
Step 11: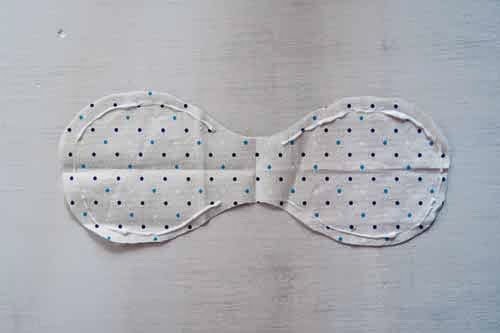 Apply glue around the edge of the bow on the front of the piece (leave the fabric at the ends of the bow).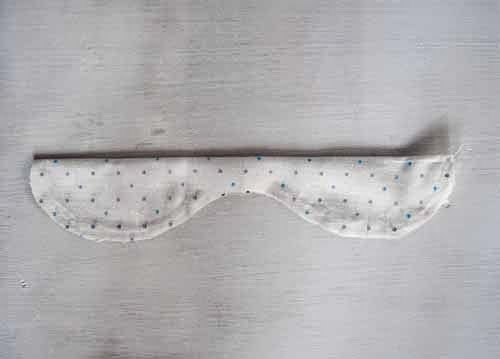 Then fold the fabric in half as shown.
Step 12: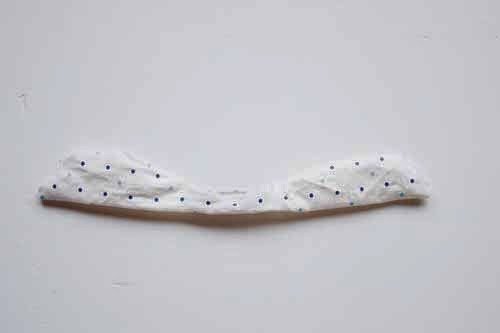 Wait for the glue to dry, turn the right side of the cloth out.
Cut a small piece of steel, thread it into the bow so that the rabbit ears can stand up. Then use glue to seal the ends of the bow.
Step 13: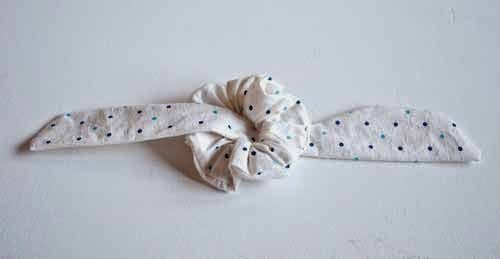 Slide the bow tie to hold the hair ties, then tie the knot back to form a rabbit ear.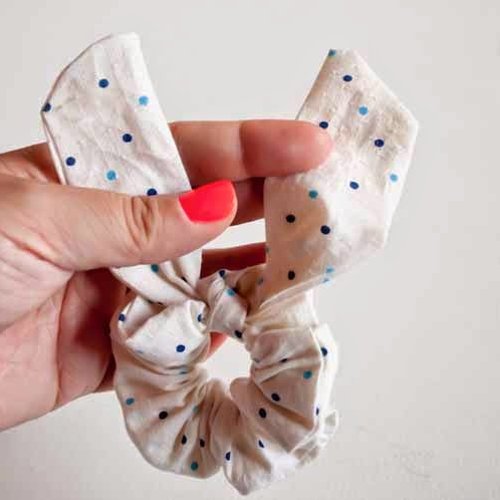 You now have a lovely bunny-ear hair tie.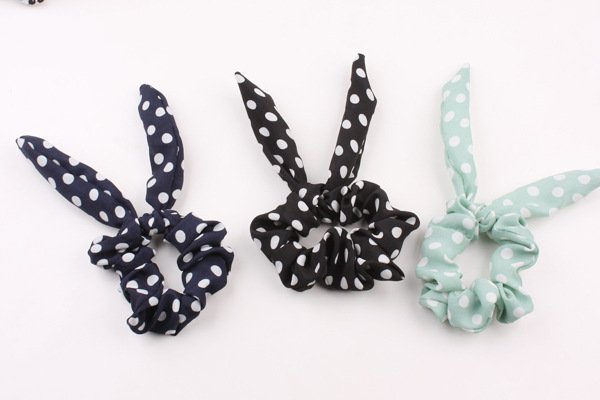 This handmade bunny ear tie is very suitable for you to give to your sister or close friend on the upcoming Vietnamese Women's Day 20-10.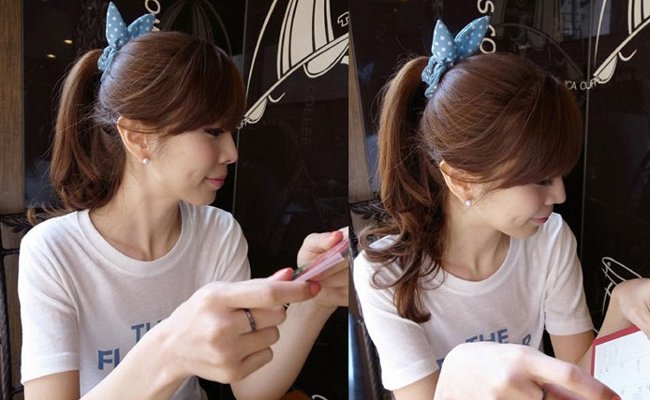 Good luck!