Making beautiful and unique cards by yourself will be a very meaningful gratitude gift for teachers on November 20. So how beautiful is the way to make 11/20 cards? Please refer to the detailed instructions to create 11/20 cards in the article below.
Related posts
Beautiful font library for writing best wishes on cards
Collection of beautiful handwritten fonts in Vietnamese and Vietnamese
Install fonts from Google on your computer
Top beautiful font apps for iPhone
Top 20 beautiful, romantic, winding and unique font templates
On the Vietnamese Teachers' Day 20/11, beside the fresh flowers, the gift box definitely cannot ignore the greeting cards with sincere greetings. A card with meaningful greetings will be the warmest gratitude for teachers. In this article, ElectrodealPro will guide you how to make 11/20 cards Quickly beautiful and extremely simple graphic design tool Paint 3D is built in on computers using Windows 10 operating system.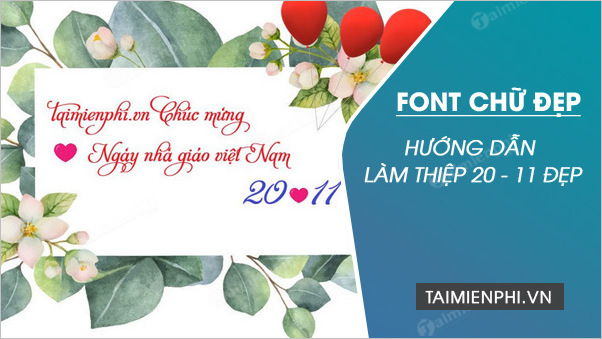 Design your own beautiful and impressive 11/20 cards
How to make beautiful 11/20 cards for teachers and teachers
Prepare:
– A background picture as a card. You can download it 11/20 postcards
– Download wallpaper November 20 here: Download 11/20 wallpaper
– The most meaningful wishes. Refer to these 11/20 greetings for Vietnamese Teachers' Day
– Beautiful font. Download beautiful fonts and install them on your computer.
=> Link to download beautiful fonts


Step 1: Access the folder containing the background image as a card, right-click on the selected image Open With >>Paint 3D.
Currently Paint 3D application only supports on Windows 10, for those of you using Windows 8 or 7, even want to use the Paint tool right on Win 10 to create November 20 cards is also very simple.
Refer:

Create 11/20 cards with Paint on the computer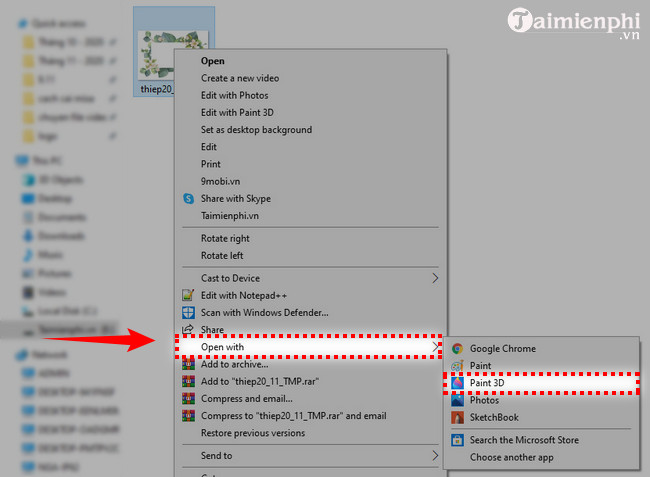 Step 2: On the interface of Pain 3D, you click on the symbol T (text) to write greetings on the card. After selecting Text, a selection will appear for you to enter the text you want to write.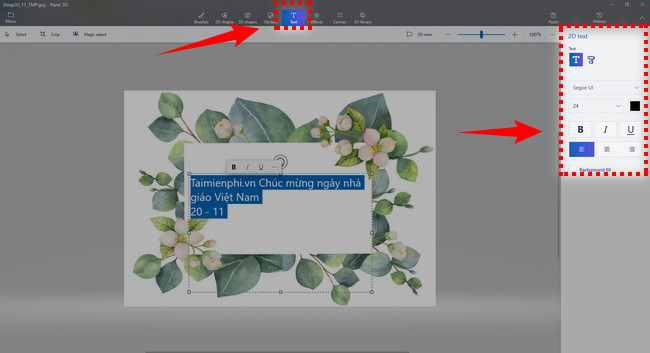 Step 3: Choosing the font for text, in the beautiful Font library you can choose from many different beautiful fonts, all of which are Vietnameseized.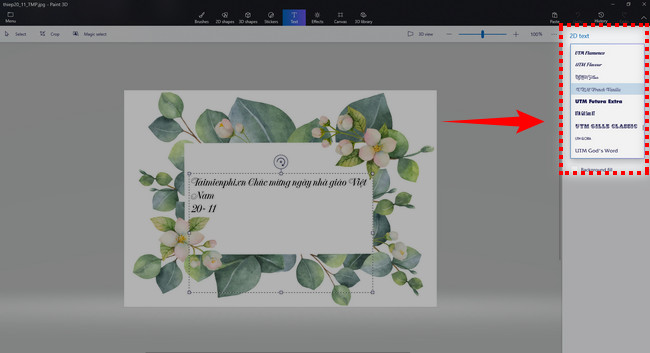 You can also customize for Text like size, format, color.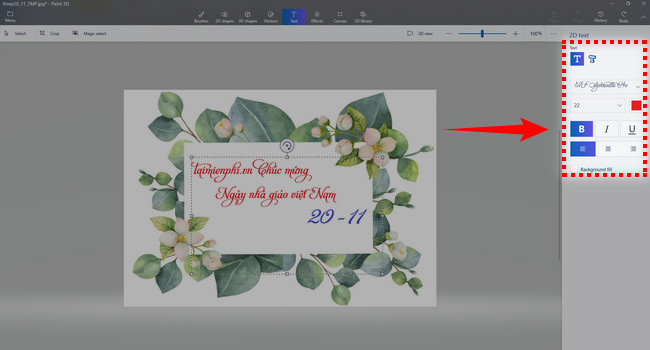 Step 4: Click Sticker to add lovely stickers to your cards.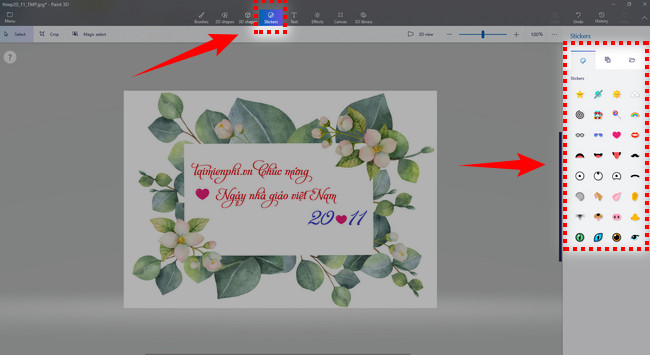 Step 5: To add 3D icons, click on the item 3D library and choose the icon you want.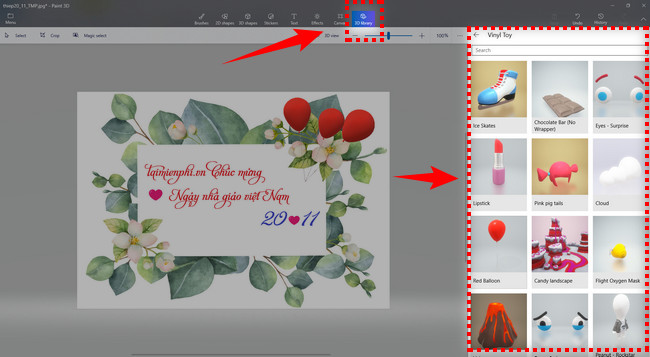 Step 6: Customize cards with other features such as:
Click to select Brushes to draw or write characters in the form of a brush.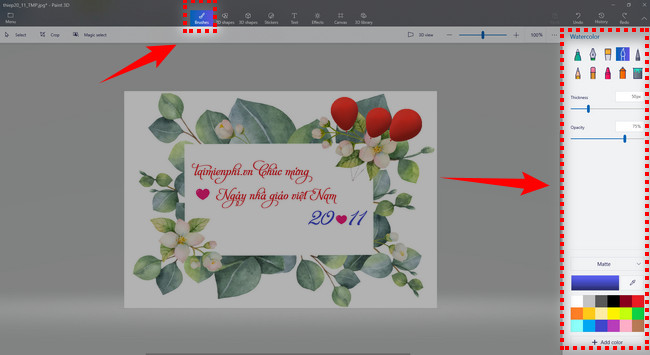 Click to select 2D shapes to add 2D shapes.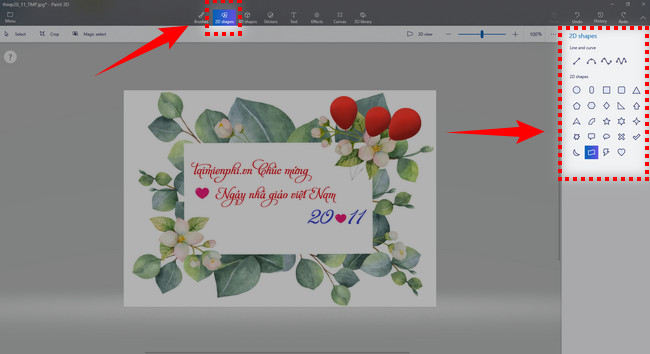 Choose 3D shapes to add cubes 3.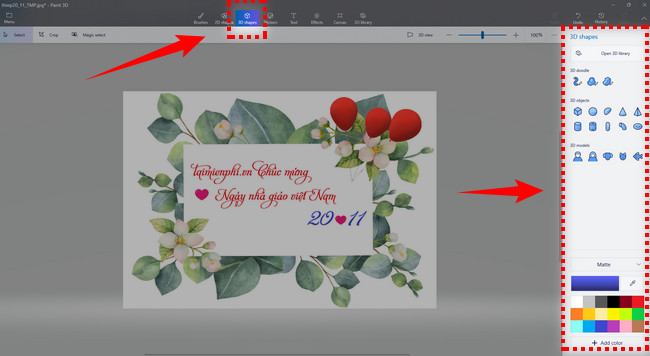 Choose Effecs to add an effect to the card.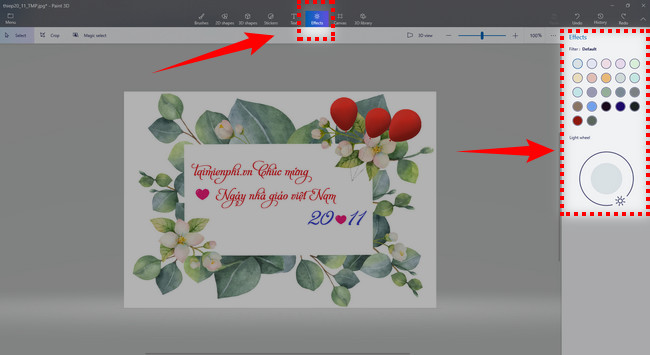 Choose Canvas to adjust the size of the card.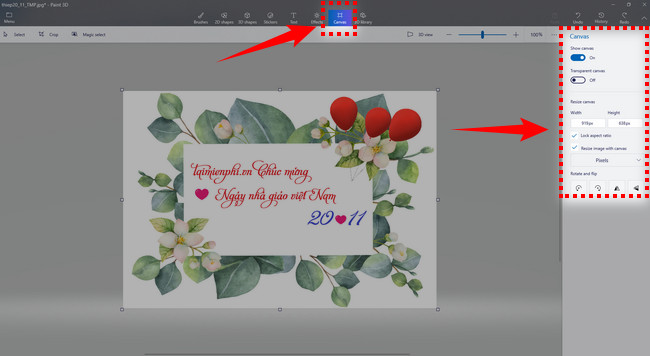 Step 7: Review the finished image and save it by clicking Menu choose Save.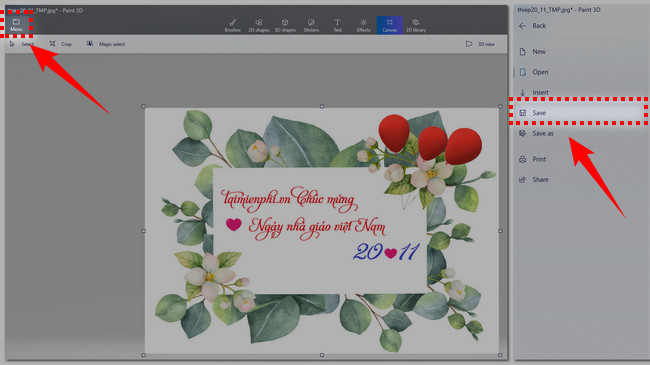 Step 8: Select the format to save the file as Image.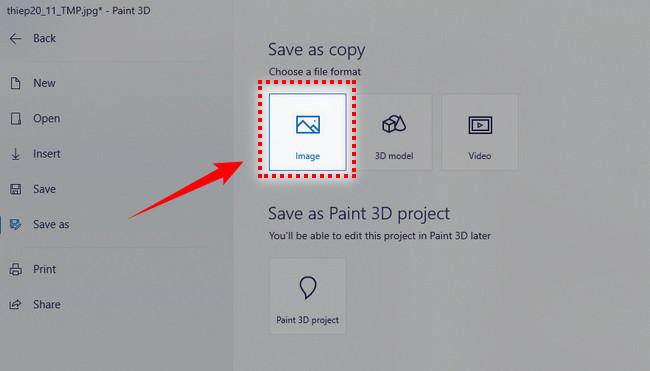 Step 9: Click Save to save.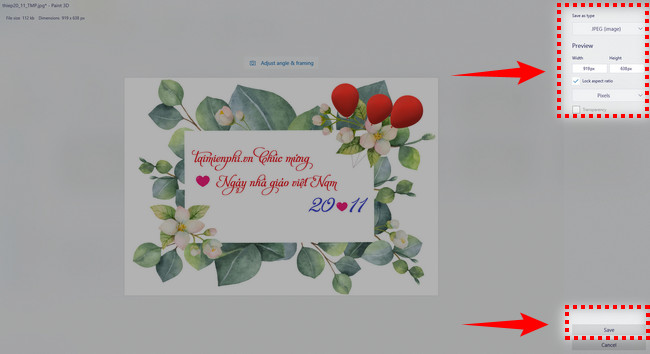 Here are photos of the 11/20 postcards after completion.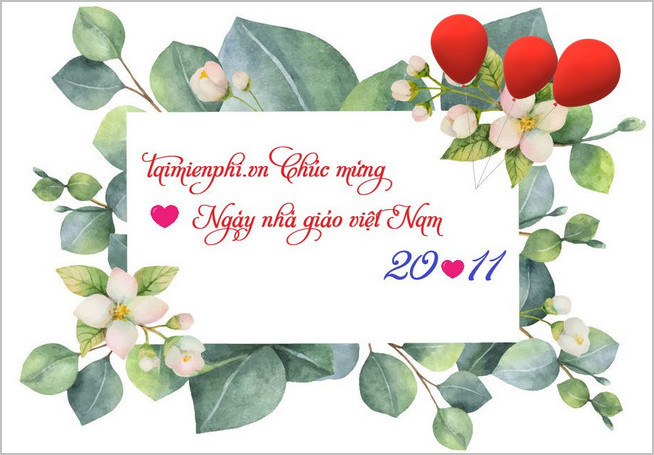 https://thuthuat.taimienphi.vn/cach-lam-thiep-20-11-dep-61255n.aspx
Above are instructions on how to make beautiful but quite simple 11/20 cards. With this Paint 3D tool you can create cards for different events like 8/3, 20/10, or Christmas holidays …
See more:

Create 11/20 greeting cards to congratulate Vietnamese Teachers' Day
.