Windows Media Player is built into the computers using the operating system Windows 10So you can listen to music, watch videos directly from this tool without the need of other multimedia software. How to listen to music on Win 10 by Windows Media Player also very simple, with just a few clicks you can enjoy good songs, movies on your computer.
Related posts
How to use Window Media Player 12
How to install Media Player Code Pack to listen to music, watch Video
Rip music CDs to your computer using Windows Media Player
Watch videos with subtitles in Windows Media Player
Enable, display Windows Media Player on Taskbar in Windows 7/10
With Windows Media Player, the access to music files, videos on Windows 10 becomes easier instead of using other professional music software. You can watch videos, play music and organize your music files at your convenience. WMP is easy to use, seamlessly integrates with the operating system, provides many useful functions to help you enjoy relaxing moments with your movies and music.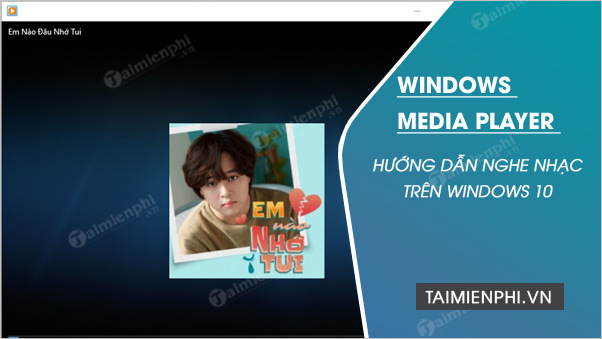 Windows Media Player User Guide on Windows 10
I – How to listen to music on Win 10 using Windows Media Player
How to: Open the menu Start of Windows 10, in the search box you type "windows media"or"wmp"to search and launch the program.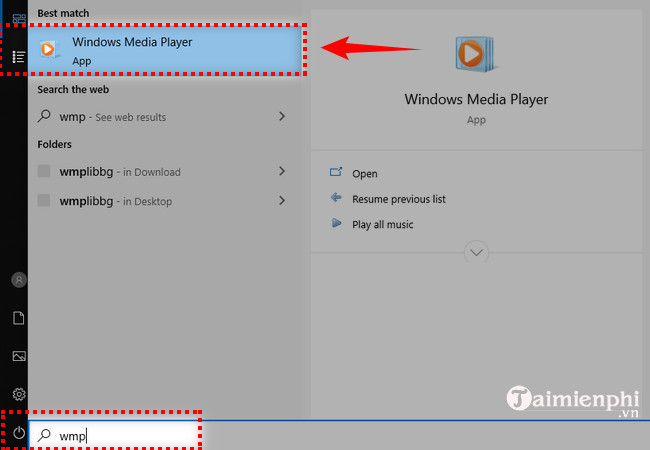 Or you can do it by right-clicking any music or video file, and selecting it Open With -> select Windows Media Player. You will be redirected to the Windows Media Player screen.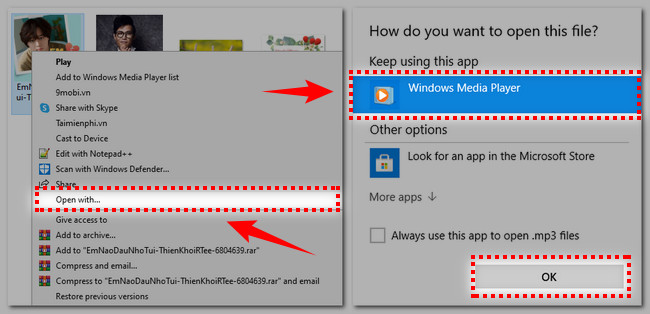 Media Player and start listening to the music of your choice.
II – Windows Media Player User Guide on Windows 10
Windows Media Player provides users with 2 main modes, including Now Playing and Player Library
* Now Playing
Now Playing is the mode that shows up on the screen when you open any music or video file. This mode includes elements such as worms to keep you going.
first – Track Information: Your music information, sound files are being played.
2 – Playback Control: Various controls to help you follow the video easily
3 – Switch to Library Mode: Switch 2 listening modes for you to choose to add your own content.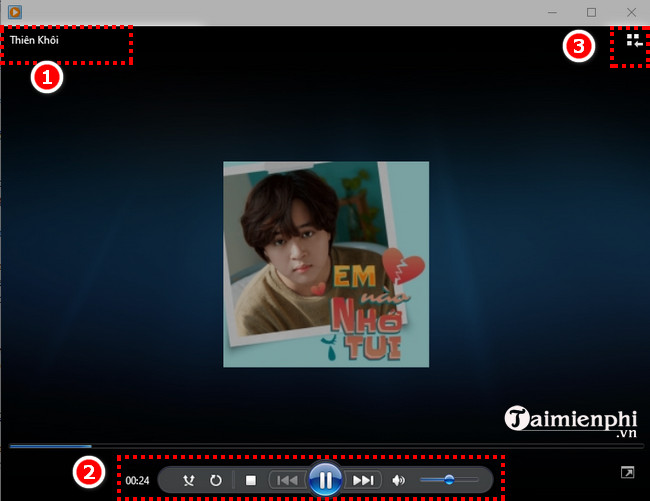 * Player Library
This is where you can organize your music files to suit your taste. Player Library includes components such as:
first – Address Bar: Display the folder you are currently open.
2 – Navigation Pane: All items of the navigation pane, this feature allows you to choose your favorite.
3 – Detail Pane: When selecting a specific section or category of the navigation pane, details will be displayed in this section.
4 – List Pane: drag the Details Pane folders to the List Pane allows you to create playlists, burn your favorite songs to CD / DVD or transfer to devices.
5 – Playback Control: control the duration of the song using any button forward, back, play or clip.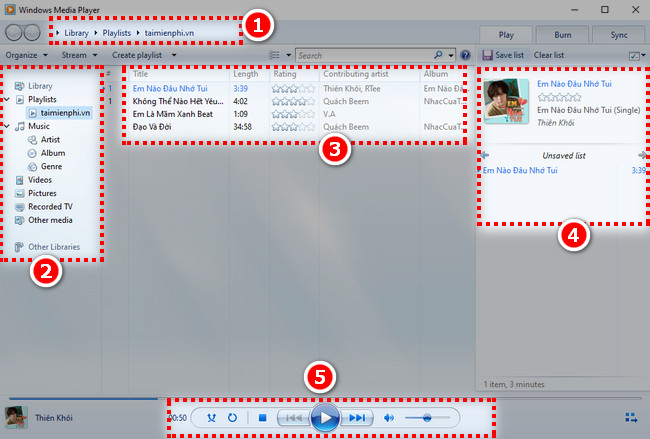 III – Some tips for working with Windows Media Player on Windows 10
* Play music from Taskbar
This feature allows users to listen to music while doing another job.
When you minimize the Windows Media Player window, its icon will appear on the Taskbar. And from the Taskber bar, you can play music without disturbing your work.
How to: bring the mouse pointer to the WMP icon on the taskbar, you will get a thumbnail preview and from there you can play, go to the next track or pause the running song.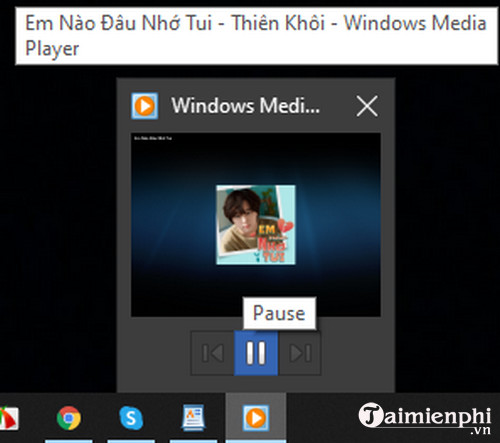 * Use tabs to complete main quests.
The list of tabs is located above the List Pane section of the Player library, including:
– Play: shows playing songs and selected playlist.
– Burn: allows you to make a copy of selected songs onto a CD or DVD so you can enjoy them on compatible devices.
– Sync: Synchronize data with connected multimedia devices.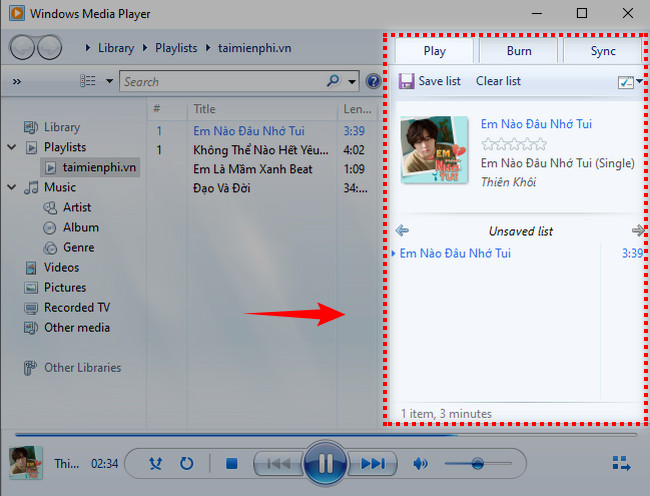 With these options, you can play any track, record your favorite songs or even sync with other multimedia devices.
* RIP CD to create digital music files:
Windows Media Player allows users to copy songs from CD to their computer. Each song is stored on the hard disk in the form of MP3 or WMA, WAV files. And it will be added to the Player library for easy playback when you want.
https://thuthuat.taimienphi.vn/cach-nghe-nhac-tren-win-10-bang-windows-media-player-61319n.aspx
Above are instructions on how to listen to music on Windows 10 with Windows Media Player. In addition, in the new version of Windows Media Player 12, many features have been upgraded to bring a new experience for users. And some Windows Media Player keyboard shortcuts will help you to use this program more effectively.
See also: Summary of keyboard shortcuts in Windows Media Player
.