The following article, ElectrodealPro will guide you how to install Windows Movie Maker specifically and in detail to help you make movies and edit videos easily. Not only editing the video clips you love, but Windows Movie Maker software also supports inserting music, editing video editing.
Related posts
Summary of keyboard shortcuts, hotkeys in Windows Movie Maker
Instructions to cut Video directly in Windows Movie Maker
Rotate videos 90, 180 degrees in Windows Live Movie Maker
How to download Windows Movie Maker on Windows 10, create video from photos
Reduce size of MOV videos for iPhone with Windows Live Movie Maker
You want to use a very simple video and image editing and editing tool. The following article will guide you to install Windows Movie Maker, a popular and easy-to-use photo editing software today.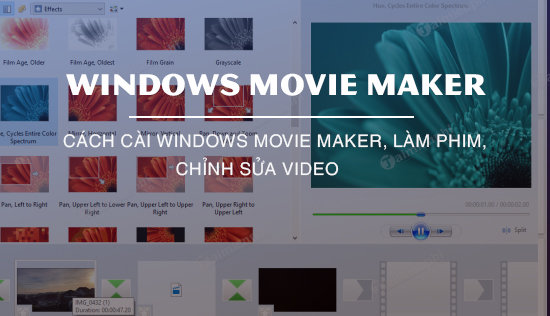 How to install Windows Movie Maker, make movies, edit videos
Key features of Windows Movie Marker:
– Edit video clips to your liking.
– Supports many different Media file formats.
– Insert music into video clip.
– Support video image editor editing tools.
System requirements:
Windows Movie Maker requires your computer to use Windows operating system at least Win XP or higher
Instructions to install Windows Movie Maker:
Step 1: To be able to download Windows Movie Maker you must download Windows Live Essentials software, because Windows Movie Maker is integrated into it.
Download Windows Live Essentials right here.
Step 2: In the installation of Windows Movie Maker, you have the right to choose which software to install or install all Install all of Windows Esentials as suggested by Windows.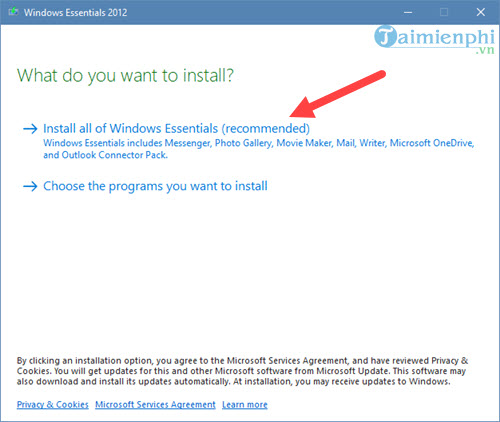 Step 3: Just wait about 1 minute and then it will notice that Windows Live Essentials installation is complete, close to finish the installation.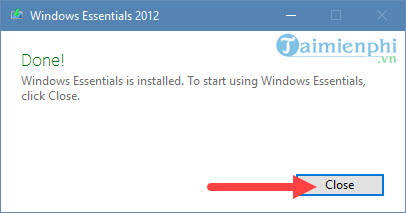 Step 4: Open Start Menu You can either type to search for Windows Movie Maker or you will see Windows Movie Maker immediately display the newly added application.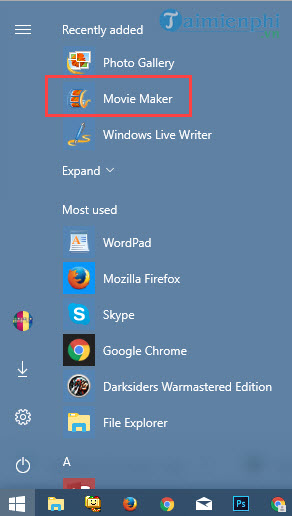 Step 5: The next step Windows Live Essentials will ask you to confirm the terms, press Accept to agree.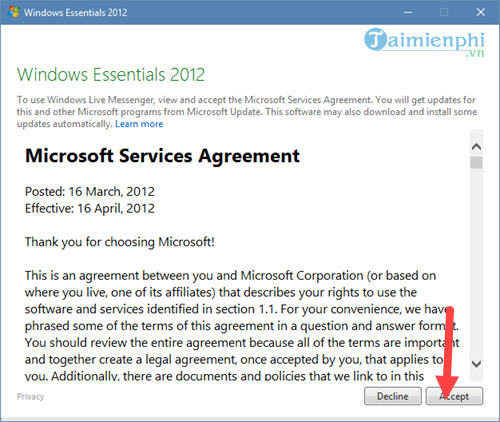 Step 6: Next system requirements hasng nhLog into your Outlook account or microsoft related accounts that you have subscribed to.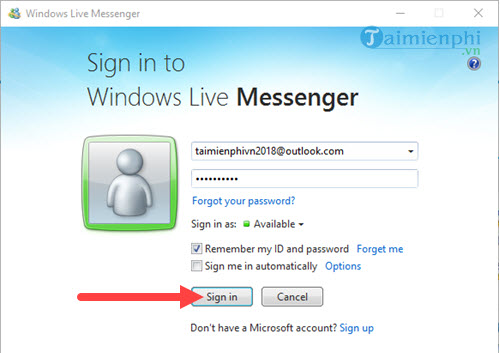 BStep 7: After completing all the steps to install Windows Movie Maker software above, you will be able to enter Windows Movie Maker.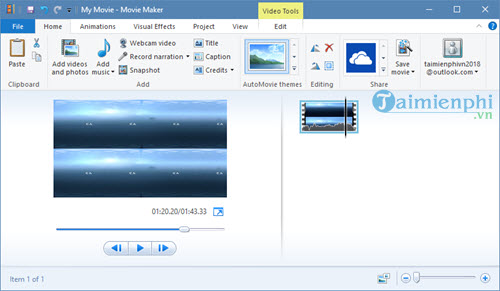 After installing Windows Movie Maker software, you should refer to it how to use Windows Movie Maker to be able to use this software in the best way. Overall, Windows Movie Maker is one of the most popular video editing software available today.
https://thuthuat.taimienphi.vn/huong-dan-cai-dat-windows-movie-maker-74n.aspx
Install Windows Movie Maker supports users in editing, editing videos, turning photos and videos into a seamless movie, splitting, connecting videos together, providing different effects to create. so the video is new. The created videos will be stored on computers, external storage devices or shared with friends and relatives, and uploaded to the Internet.
.