Installing Windows 7, Windows 8.1 or Windows 10 is a trick most Windows PC users need to know, given the fact that you'll need to reinstall your Windows at least once due to various issues Windows 10 is damaged by virus, computer runs too slowly because you have installed too much software, conflicting drivers, …
In this article, I will guide you through the procedure of installing Windows directly on the hard drive partition of your computer with just a few simple steps.
content
In the previous post, we also shared a related trick that is also quite useful that is creating a Windows USB installer. You can refer to that article to be able to more easily install Windows for yourself or your friends or colleagues.

In addition, owning a rescue USB PC & Laptop will also help you a lot in fixing common errors. I have shared a lot in the last article that you can refer to.
Advantages and disadvantages when installing Windows from the hard drive
Advantages
No need to use another third party device, such as USB, SD memory card.
Operating system installation speeds are usually a lot faster due to the data being pulled directly from the hard drive.
No need to use DVD / CD as before.
Defect
If the machine has Win or has a virus error, the ability to use this method is very low.
The preparation time is relatively long.
Conditions to install Win on HDD

1. Computer is running normally with Windows 7, Windows 8.1 or Windows 10. Must use operating system with 32bit or 64bit version running.

2. Hard drive must have at least 2 partitionsThis includes an operating system drive and a Windows installation drive.
Back up important data
If you have important data on the operating system drive, usually drive C, you should copy it to an external hard drive or move to another partition. Or can move the data up cloud storage services or out portable hard drive to ensure 100% safety of your important data.
Prepare to install Windows on the computer hard drive
How to install Windows 8.1 or Windows 10 directly on the hard drive is also relatively simple. At first glance, you may find it complicated because the commands appear in the tutorial, but when done it is not at all difficult, this procedure takes 5-10 minutes.
1 set install Windows.ISO
You need to download the Windows 7, Windows 8.1 or Windows 10 installer that you need to install, then you will put it in the D or E drive partition.
Download the Windows installer
You can download the latest Windows 7 or Windows 10 installer at these articles:
Download Windows 7 (32bit and 64bit)
Download Windows 10 (32bit and 64bit)
Then you proceed to solve compress the .iso file this and rename this folder so it is easy to remember.
For example: D: win8 or E: win10
You need to unzip the .ISO installer that is not on the system installation partition.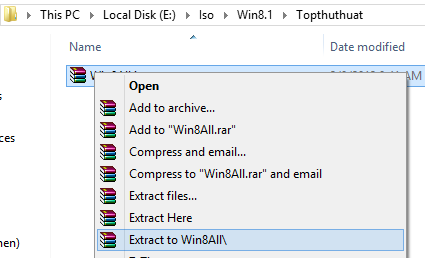 Step by step install Windows directly on the hard drive
You need to get into the Command Prompt interface in Safe Mode of Windows 7 or Windows 8.1, 10.
Open Command Prompt on Windows
On Windows 7
Step 1: Proceed to restart Windows 7 and press F8 repeatedly to enter Safe Mode.
Step 2: Select Repair Your Computer, then select Command Prompt and Enter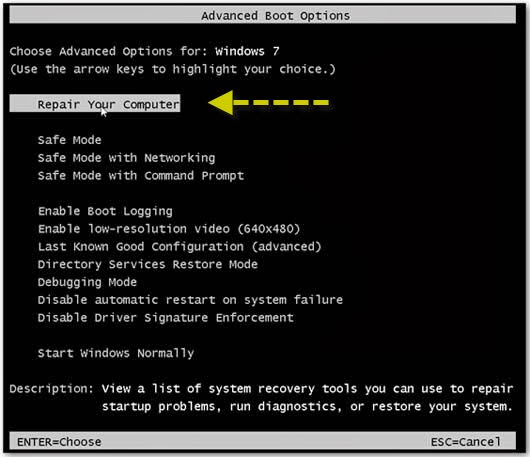 System Recovery Options interface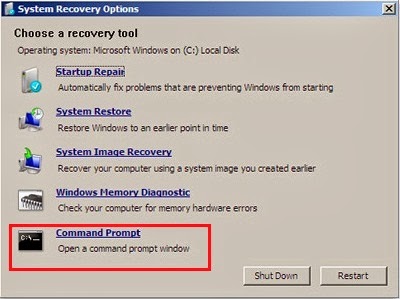 On Windows 8.1 and 10
At the Desktop interface in Windows 8.1 or Windows 10, select the shortcut Windows + R and Enter the following command and press Enter.
shutdown /o /r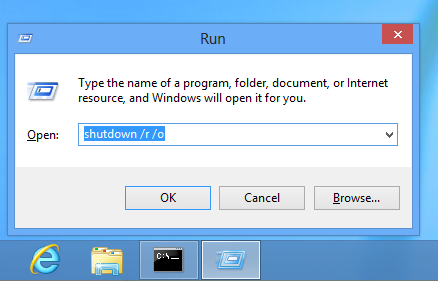 Next, select TroubleShoot >> Advanced Option >> Select Commend Prompt.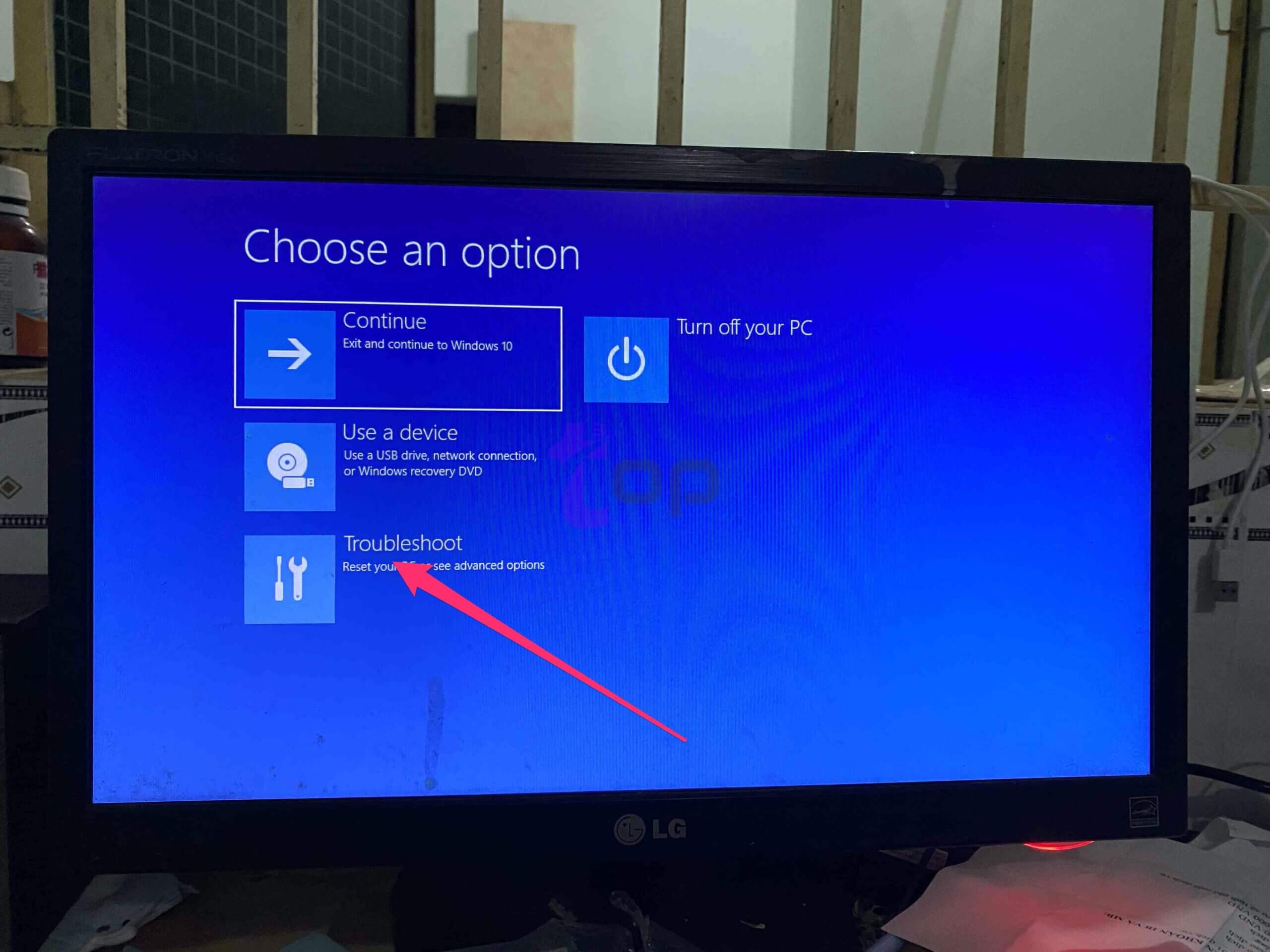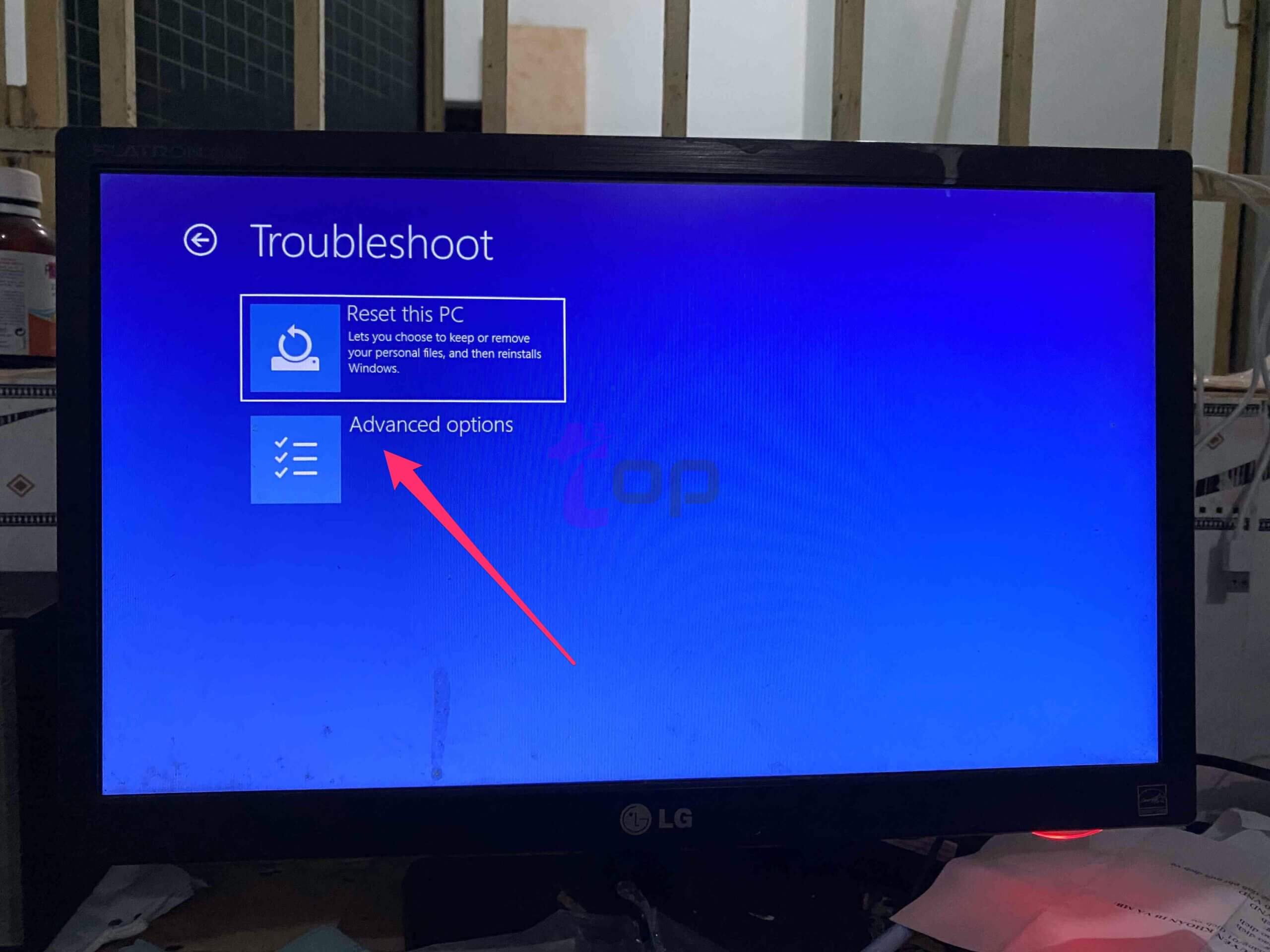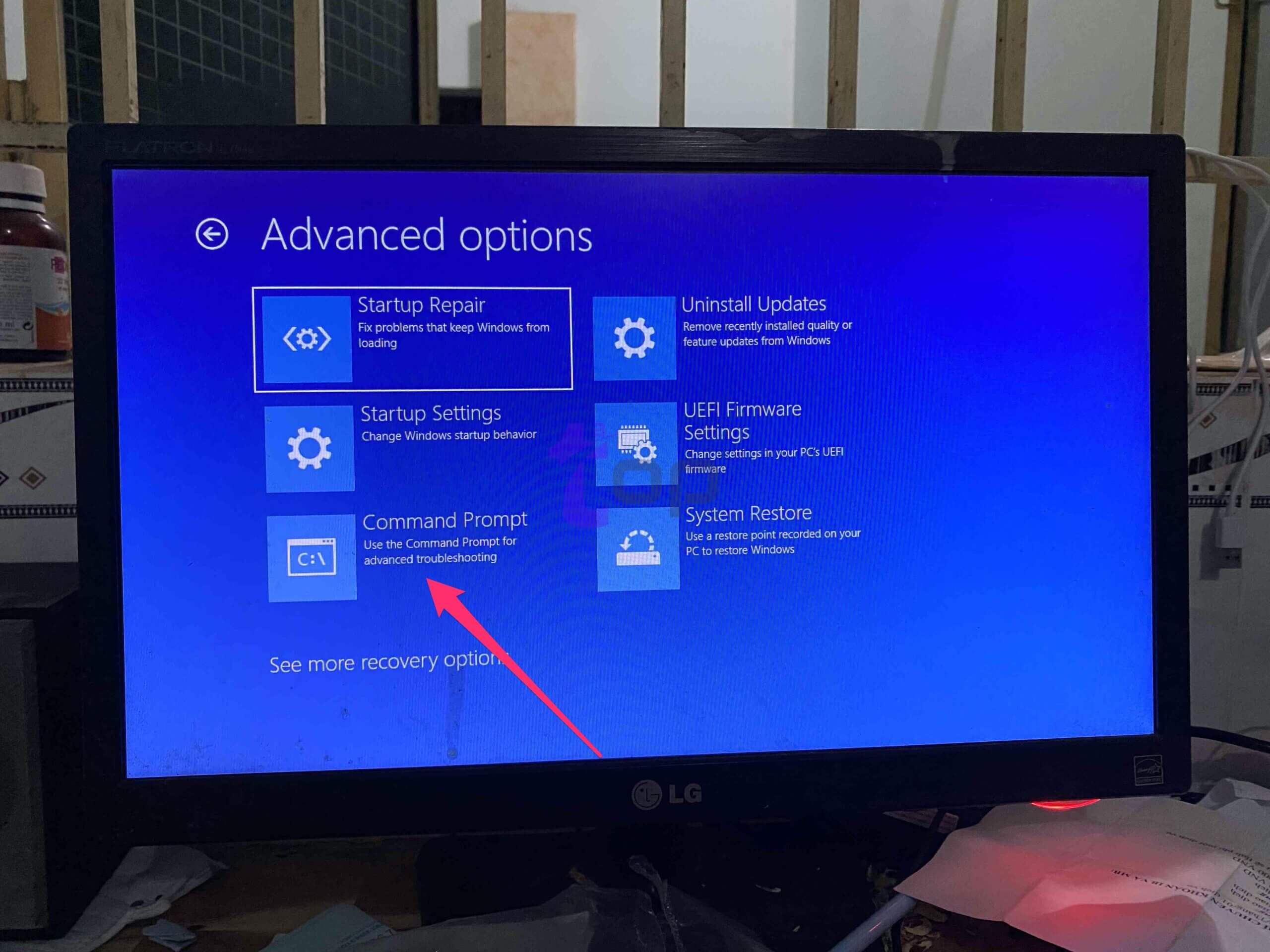 Press Enter or Cotinue if you have not set a password for Windows.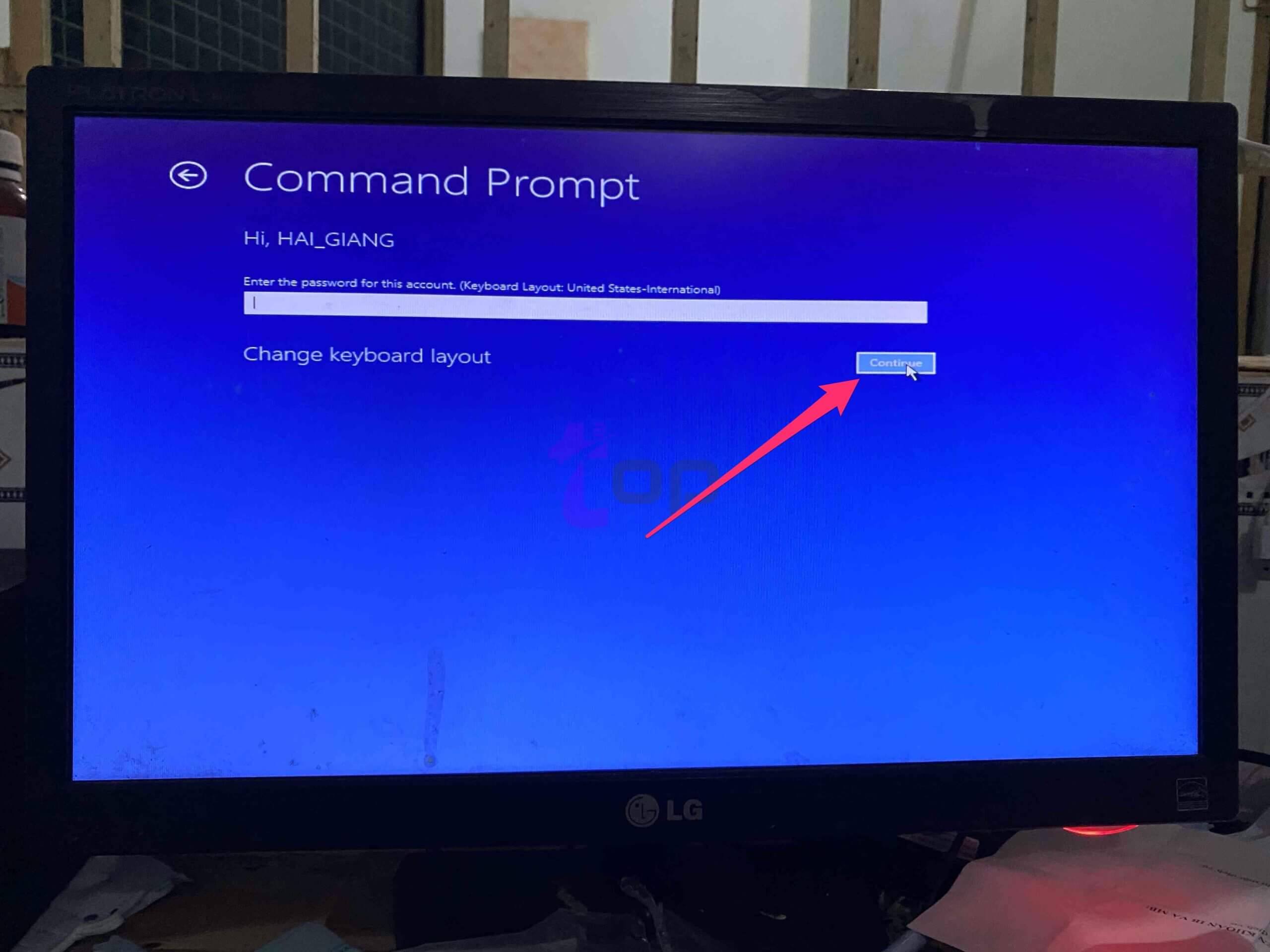 CMD window interface appears.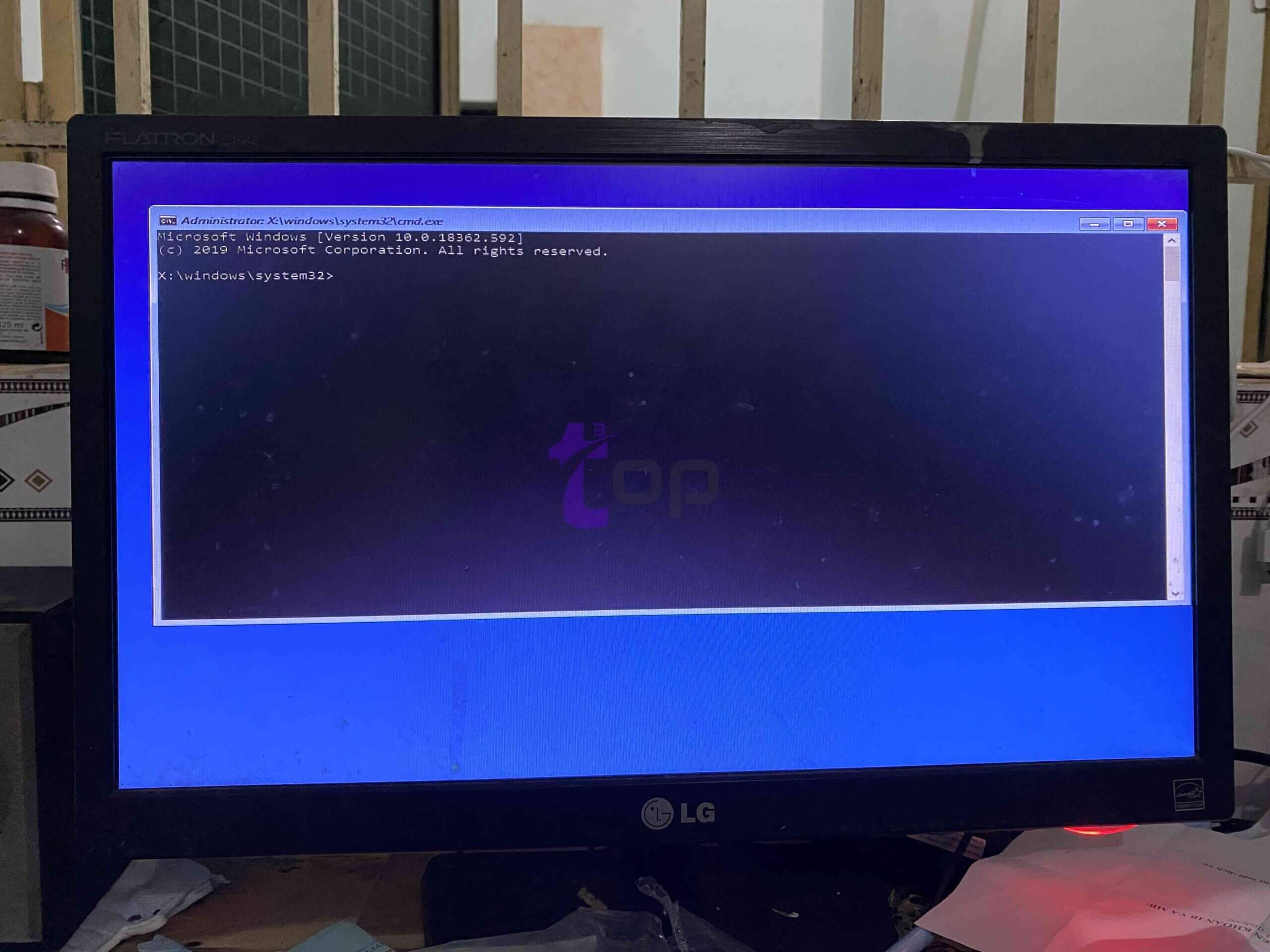 CMD syntax for Windows installation
To view the drive information available on your computer, use the following command:
wmic logicaldisk get size,caption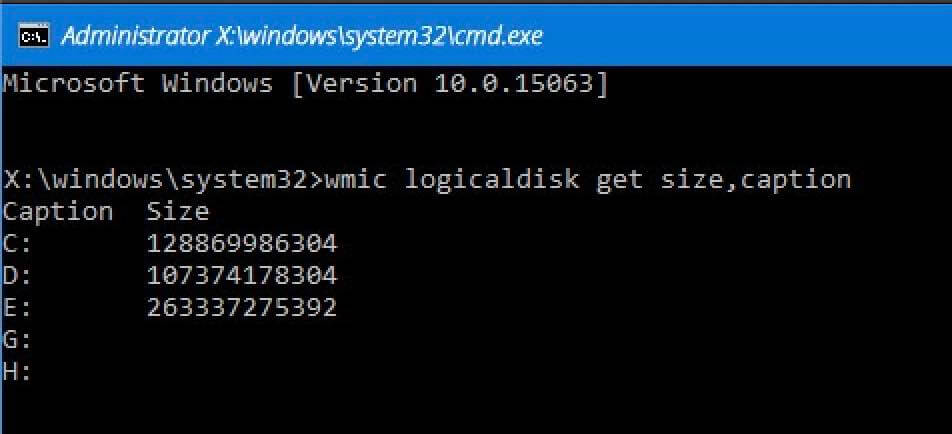 Find out the appropriate drive space for the drive where you unzipped the installer.
In a moment, the computer will reboot and once entered Command windowYou do the following:
Step 1: Import d: and press Enter (Return to the drive containing the installer you extracted). Use the command line below to help you switch from your current drive to another drive on your computer.

d: 
hoặc 
e: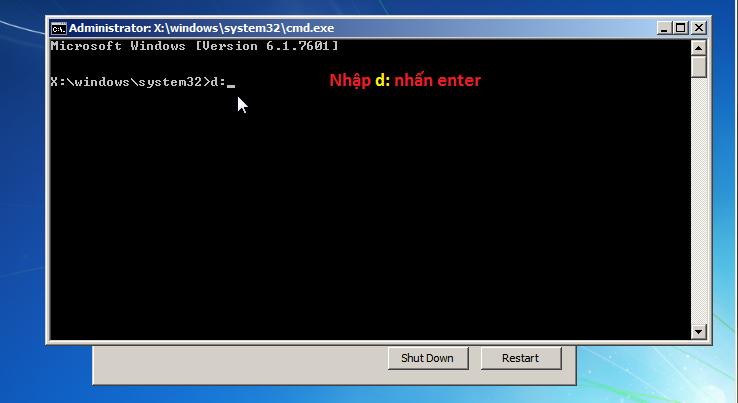 Step 2: Import cd win8 and press Enter to access the folder of the installer you named after extracting.
CD
This command helps you to access directories available on that drive, partition.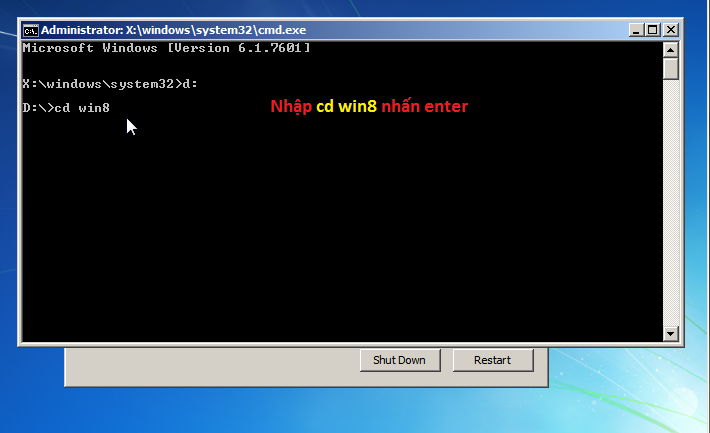 Step 3: Import "setup.exe " then press Enter to run the setup.exe file in the Windows installer folder.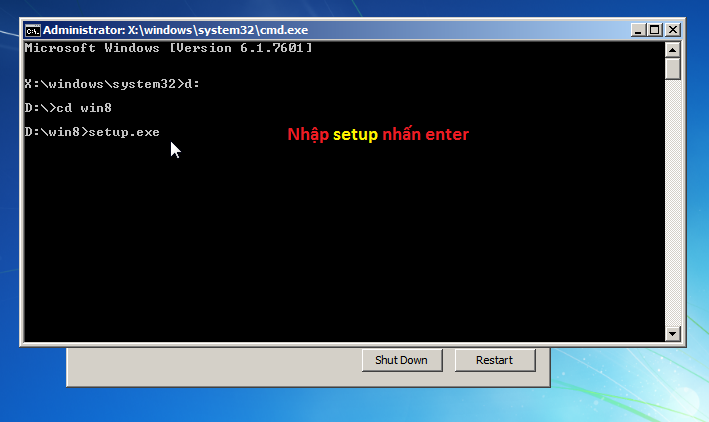 At that time, the Windows installation interface will appear, now you can perform the installation of Windows 7, Windows 8.1 or Windows 10. It's simple right?
In another example: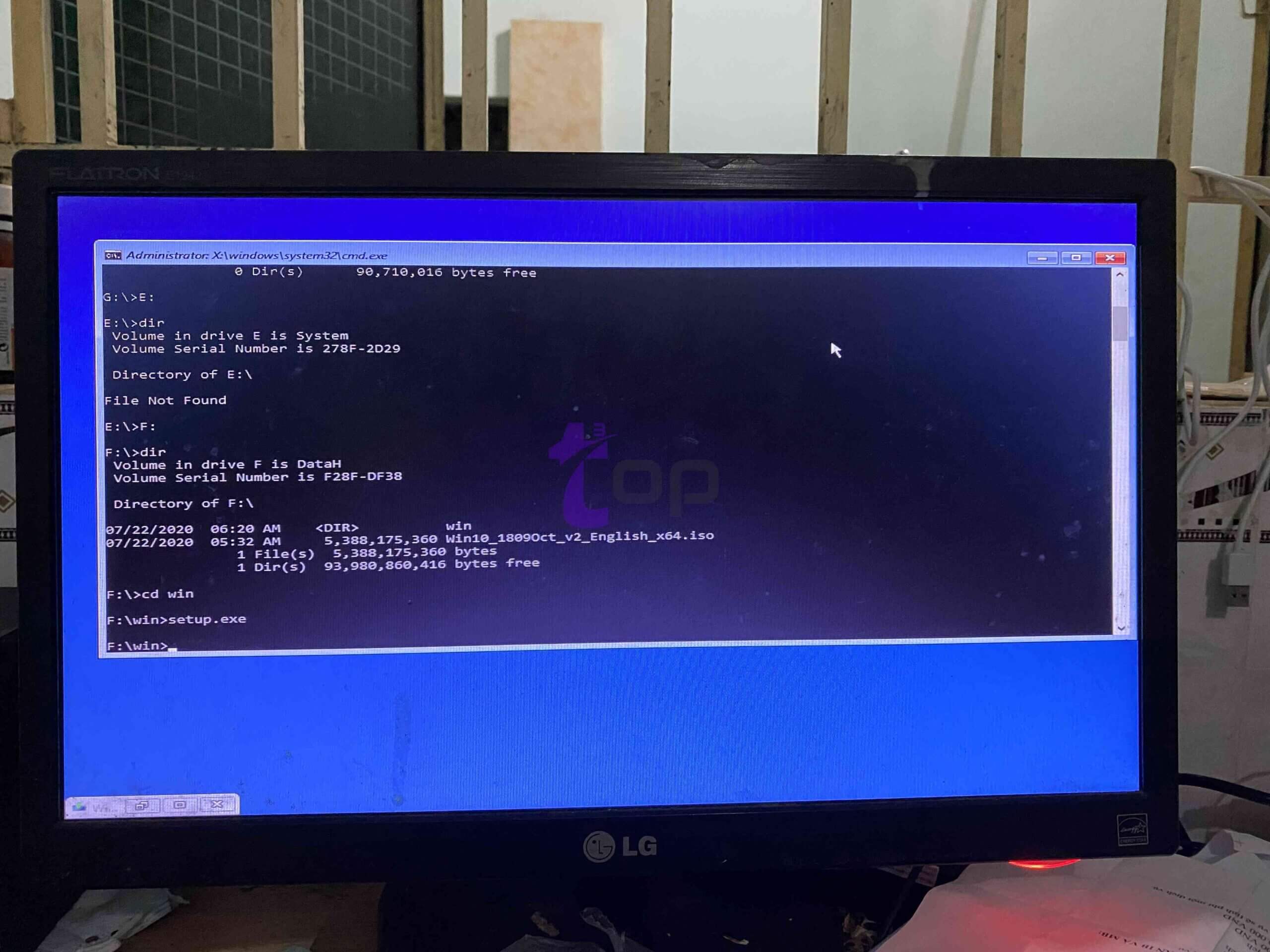 If you are not sure how to install Windows 10, then can refer to this article.

After successfully installing Windows, the next thing to do is to install the necessary software for your PC or Laptop. So what is the useful software needed for Windows every time you reinstall it, please refer to it this paragraph.
Epilogue
So you already know how to install Windows directly on a PC or Laptop already! Personally, I think this is a simpler and faster way to install the operating system than using USB because the speed of copying data from the computer hard drive is much faster compared to USB, the faster. again if the hard drive is SSD.
However, this method also has some limitations that the computer must be installed with an operating system Windows 7 or higher and right stable performanceThat means you have to turn on your computer before you can use this method. For computers with black screens or can not boot up, you can only create a Windows installation USB in another computer and then install.
Hopefully this article will help you have a better overview of some ways to perform this Windows installation and if you have any other questions or suggestions about the article, please share with me in the comments below.
The post How to install Windows 10 directly from the PC & Laptop drive appeared first on Computer tips – Informatics for you.