Microsoft this week will officially launch the final version of the new Edge browser. It is based on the open source Chromium code, which is Google Chrome and is available on Windows 7, 8, 10 and macOS. It is also available for Android and iOS with a version for Linux later this year.
The new Edge will automatically launch Windows 10 users in the introduction through Windows Update. But anyone can download and install it now.
Installing a browser is a simple process. However, there are a few advanced features you may want to keep in mind when installing it on your system.
Install the new Microsoft Edge browser
To get started, go to the Microsoft Edge download page.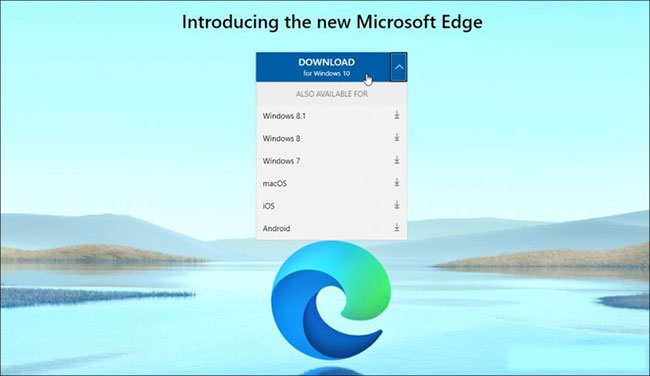 Then click the button Download for Windows 10 Or click the drop-down menu to select the operating system you want to install. Note that the links for the mobile versions will take you to the respective app store.
When running the installer, you will be greeted with a welcome screen. Here you can choose to import data from Google Chrome.
If you want additional options, click on the link More import options. You can then select the browser and the type of data you want to import into the new Edge.
Next, configure the new tabs. There are 3 different layouts included Inspirational, Informational and Focused. Note that you can change the layout later in settings.
Then configure how you want your data to sync with other devices that you have signed in with with your Microsoft account. If you click next here, it syncs your favorites, saved passwords, settings, addresses, and so on.If you don't want to sync data, just switch the switch to No.
To select which data to synchronize, click the link Customize sync settings and select the item you want. Here you can also log out of your Microsoft account.
On the final screen, you can choose to keep or turn off Microsoft's personalized ads, searches, news, and other items.
If you don't want to share your search history, switch the switch to No. When you're done, click the button Confirm.
Start using New Edge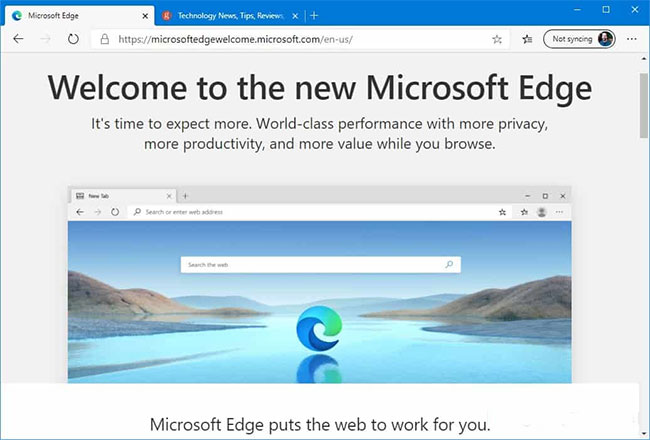 You can now start browsing in the new Microsoft Edge browser. If you're a Google Chrome user, you'll find that Edge is very easy to get started and start using.
The new version of the Edge browser supports 4K streaming, Dolby audio and PDF support. Additionally, it includes Internet Explorer mode for business users.
New Microsoft Edge on mobile devices
The new Microsoft Edge is also available for iOS and Android. After installing it, be sure to sign in with the same Microsoft account you use on your computer to sync your favorites, settings, passwords, and other data.
.