Surely many people hate work Transfer or synchronize media files with other devices Since it is a time consuming process and then running the file on different devices also requires additional support. Luckily, Plex Media Server has been designed to solve this problem, it works on most platforms including Android and iOS.
Using Plex, users can store media files in one place and share them all with any other device in the same network. The other device can play shared media by streaming from the media server (using "Plex Media Player").
Share media data between iOS and Android phones with Plex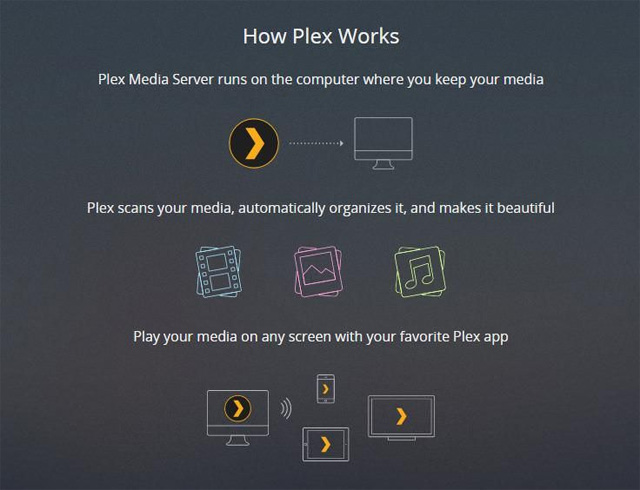 In fact, Plex is a great app for managing a large number of media files. In addition, it is highly adaptable and supports multiple platforms and devices, providing users with a number of options for enjoying movies and TV shows. And it's free.
Instructions for installing Plex on Windows 10 and watching movies on mobile phones
1. Install Plex

2. Add media to Plex Media Server

3. View media files on mobile phone
1. Install Plex
First, you must install Plex Media Server to store all media files.
Condition
Before going into the detailed installation process, users need to:
Sign up for a Plex account

Download Plex Media Server for Windows.
Tutorial
Below are the detailed instructions to install Plex Media Server above Windows 10:
Step 1: Open the downloaded installation file of Plex Media Server.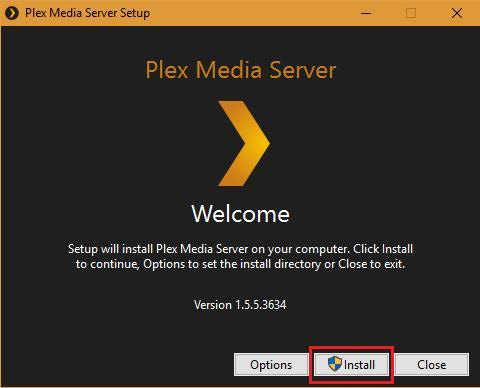 Step 2: Click Install and click Yes if you see the message of UAC.
Step 3: Please wait until you see the message "Setup Successful"And then click Launch.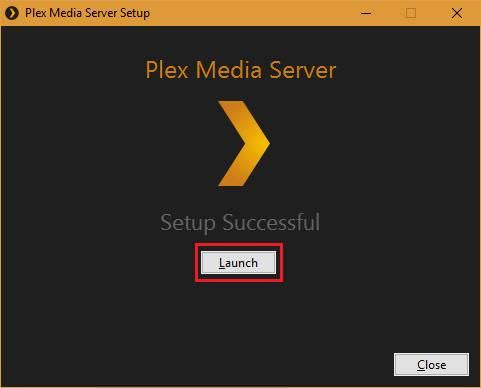 So you have completed the installation of Plex Media Server and now is the time to use it.
2. Add media media to the Plex Media Server

Though Plex automatically started after pressing the button Launch, but in case it doesn't start automatically (because of some problem) just search and launch it from the menu Start. It took a while to set everything up but not by much.
Tutorial
Please follow the instructions below to set up Plex and add media files.
Step 1: If the Plex page is not open in any browser window, right-click its icon in the notification area (in the Taskbar) and select Open Plex.
Step 2: Go to the Plex site in your web browser and sign in with your Plex account.
Step 3: Agree to the terms of service (if required) or click GOT IT (if any information is displayed).
Step 4: Enter a name and uncheck "Allow me to access my media outside my home"If you just want to access or stream media files on your home network (LAN or WiFi) and finally press NEXT.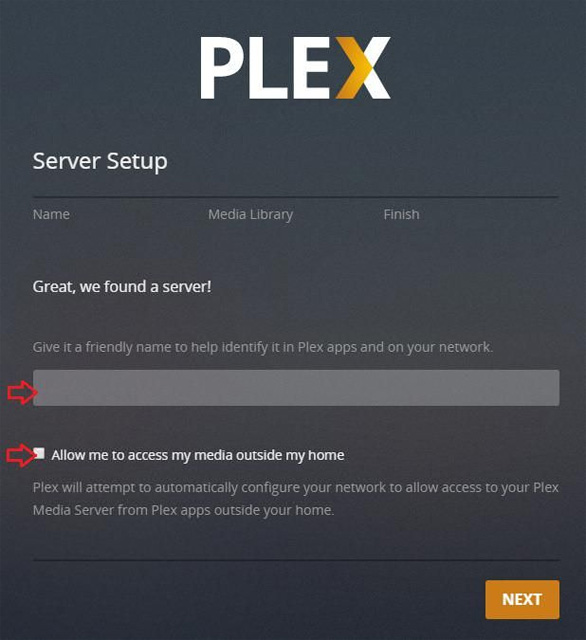 Step 5: Now click the button ADD LIBRARY to create a new media library on the server. You can also edit the default gallery by clicking on the pencil button.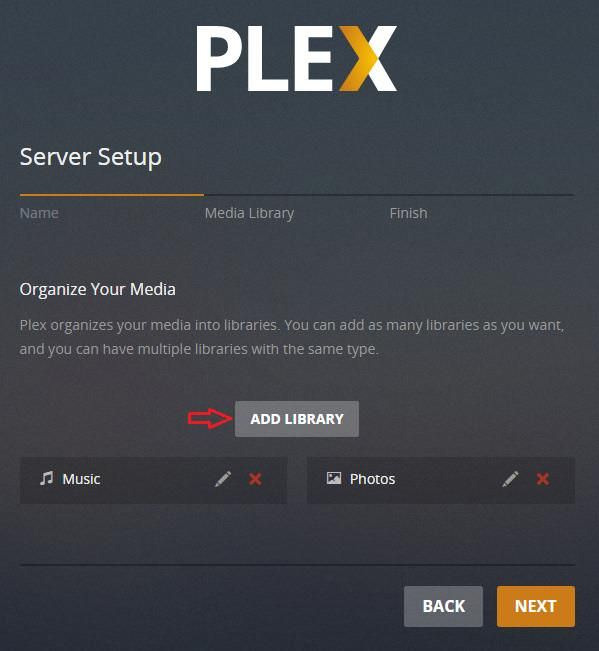 Step 6: Select the library type for the new library from the popup window, enter a name, choose a language with the input name and then click NEXT.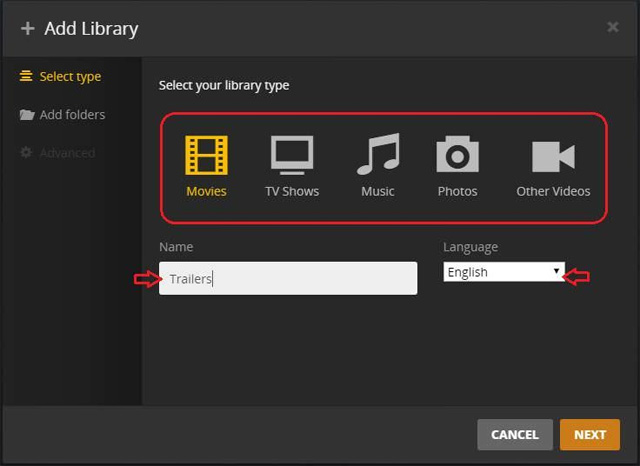 Step 7: Click "BROWSE FOR MEDIA FOLDER"and select the location in your Windows computer containing the media files you want to add in this new library and click ADD.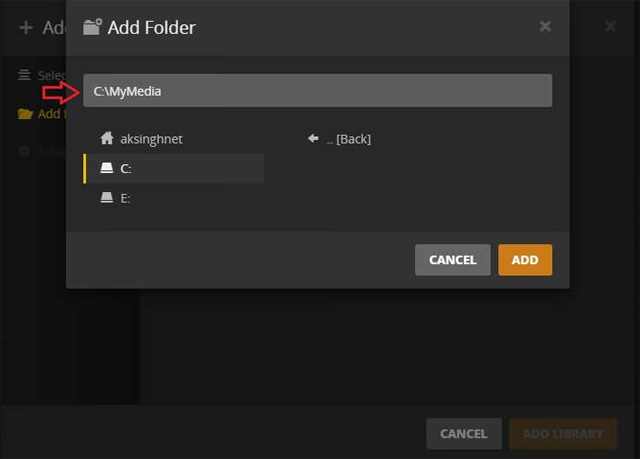 Step 8: Select section Advanced from the menu on the left and set the advanced options if you want to configure a new library. And finally click ADD LIBRARY to continue.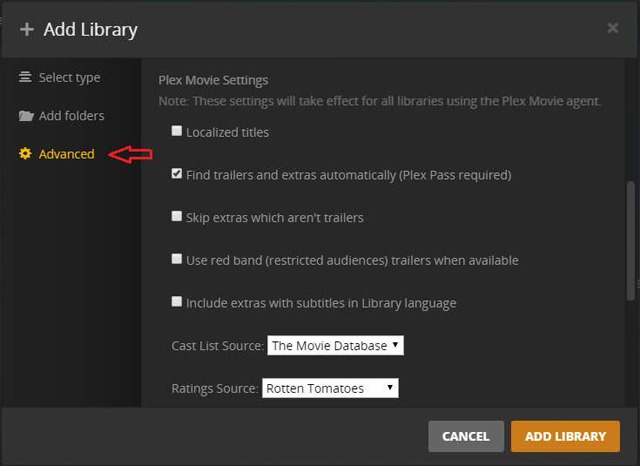 Step 9: After coming to the screen Finish, click DONE to complete the setup and navigate to the Plex dashboard. Its intelligent scanning engine will initiate cataloging to organize everything currently in the library.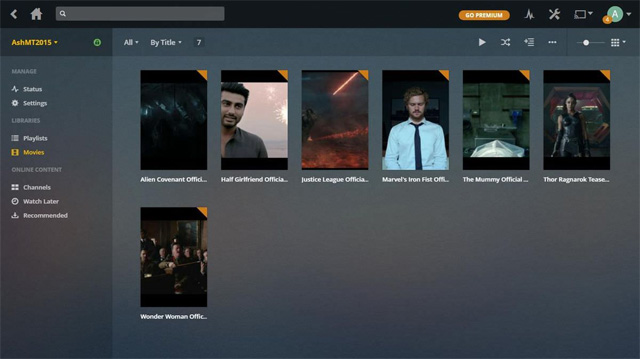 Now the Plex Media Server has been successfully configured on the Windows computer and ready to play the media file content for other devices.
Tips and tips

Here are some tips and tricks for Plex Media Server to work properly and play media files smoothly to multiple devices.
Just like any server program (like WordPress), Plex Media Server just works if its server, for example Windows computer is turned on and Plex Media Server must be running (check Plex icon in notification area) otherwise you will not be able to transfer media files.
A Windows computer must have plenty of free storage space for Plex Media Server to function because it needs space to download information or data.
Transcoding and streaming media files use a huge amount of system resources, so powerful hardware (mainly CPU and GPU) is required especially if many users want to connect and transfer media from the server. .
3. View media files on mobile phone
Now you can use Plex to enjoy media on any device. Let's start with cell phones. Here are some pre-requisites for using Plex on mobile phones.
Condition
Download Plex for Android (or for some other device)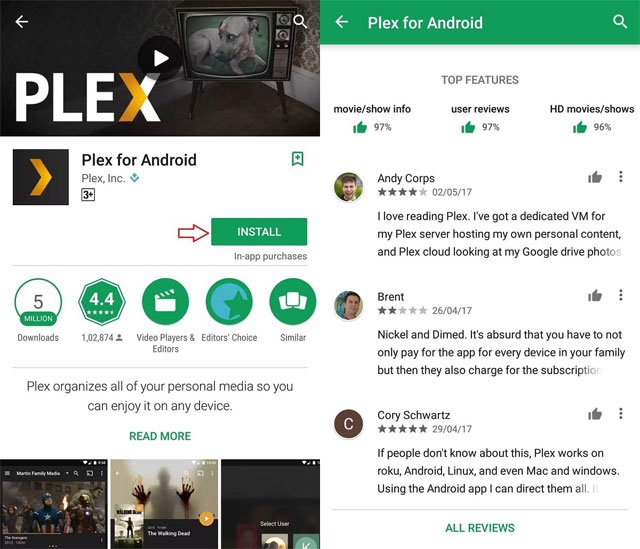 Tutorial
The instructions below will share the steps for the Android platform, but for other platforms similar.
Step 1: Open the Plex app for Android and click on the link Sign in.
Step 2: Enter the login information for the Plex account and click the button SIGN IN.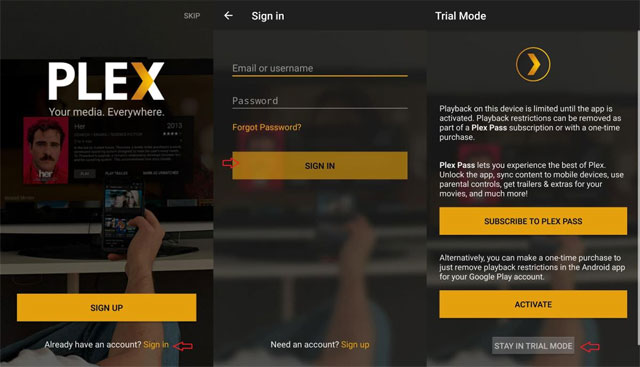 Step 3: On the next screen, click "STAY IN TRIAL MODE"and watch videos of limited length, or click the button ACTIVATE to pay a small fee and enjoy full-length videos.
Step 4: All done and you should now see the Plex dashboard.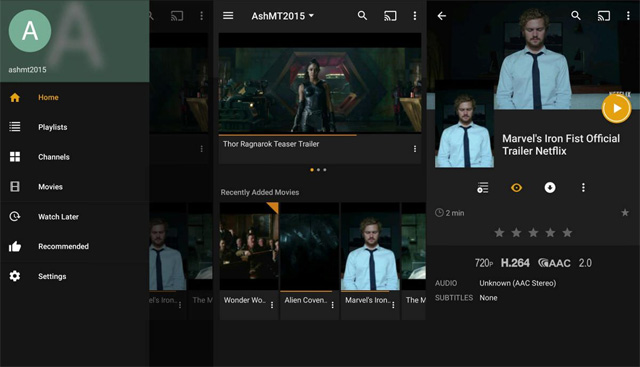 Plex will automatically detect the media server and connect to it. As a result, you'll see media collection from your Windows PC on your Android device and be able to play or continue streaming videos directly from your mobile device to enjoy it anywhere. It will resume video playback from the same point and synchronize information with the server, allowing to pause on one device and resume playback on another.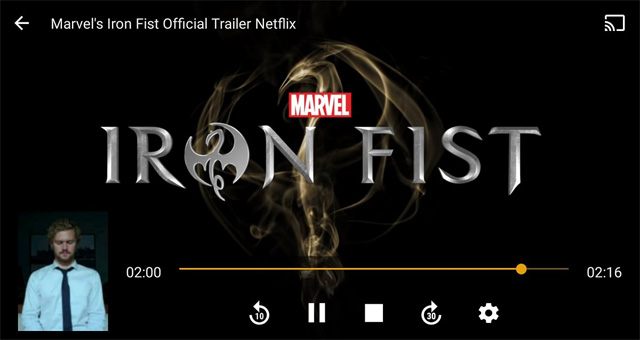 Also, users can do more using the Plex app for Android like searching videos, browsing channels, creating and playing playlists. It also allows to create lists "Watch Later"for videos you plan to watch in the future.
Page Settings there are different options and settings so the user can test and set as many options to customize the application as required.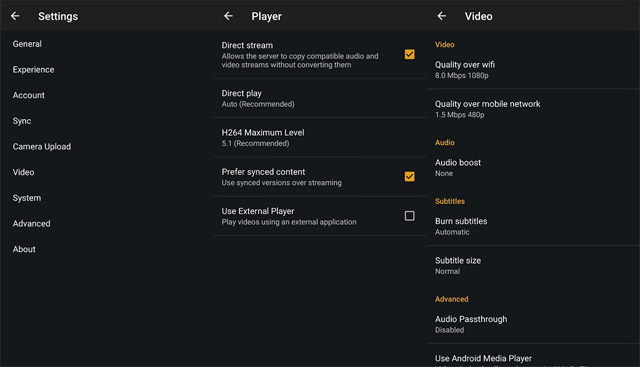 I wish you success and have a good time watching the movie!
.