GTA V Roleplay, is a multiplay mod version for the PC version of Grand Theft Auto V. In this GTA V Roleplay, players will be transformed into one of the characters created by the RP server, in the form of a normal NPC. .
Your character will play the role of a commoner in Los Santos, meaning you will have to earn money to own a house, a car. In addition, you can also rob other people to enrich yourself. But the fact that you are wanted stars will also accompany what you steal.
Law enforcement will be available very soon if someone breaks the law. Especially, this team is completely AI and will hunt down criminals in GTA V Roleplay. So if you have criminal thoughts, think about being wanted and destroyed.
More realistic when your character will also have to recharge to function. That means your character will also have to eat and drink to live. Otherwise, your character will die. In the article below, make sure to guide you how to install GTA Roleplay and guide to find GTA V Roleplay server to play Vietnam server.
Những mã cheat game Grand Theft Auto IV: Episodes from Liberty City
Summary of keyboard shortcuts to control the game Grand Theft Auto V
Top 10 GTA-like open world games that you should try
How to install GTA V Roleplay on the computer and guide to choose the game server
Step 1: First, visit the GTA V Roleplay download link under this link. Next, click Download Client to download the GTA V roleplay installation.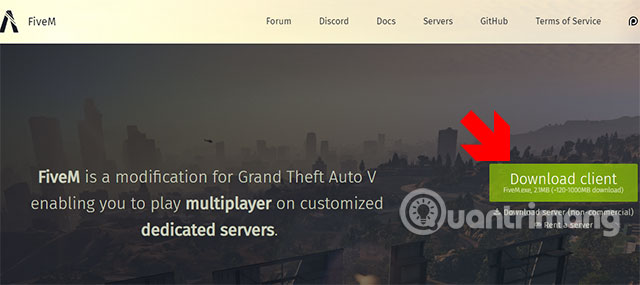 Next press Sure, I agree to agree to the rules of GTA roleplay.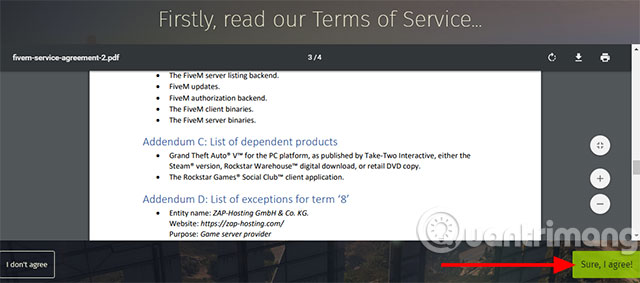 Next, double-click on the .exe file as shown below to start installing GTA V roleplay.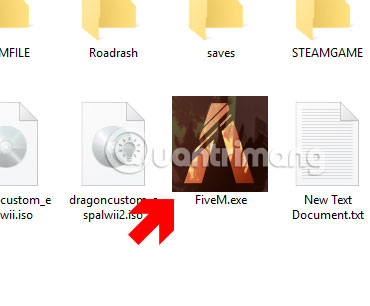 Press RUN to run the GTA V roleplay setup file.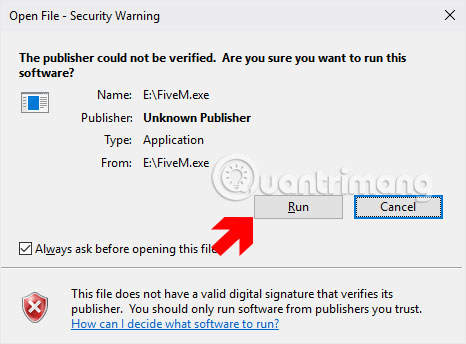 Next the game will conduct the update, the update time will only be 3-5 minutes depending on the network speed on your computer.

If there is a message saying Game cache outdates as shown below, click Yes.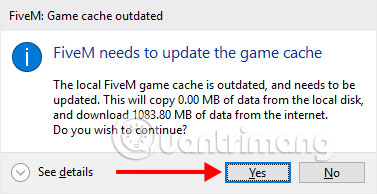 Next the game will update a second time for you, this update size will be more than 1GB. Note that right now you should turn on Steam with your license GTA V.

Next, when the update is complete, you will be redirected to the Server GTA V roleplay selection interface. To search for Vietnamese servers, type keywords in Vietnamese or simply VN in the search box. Here, the word I'm looking for is "brothers".
Note that in this list, you should notice the number of players currently on the server and the ping level that the server participates in. In addition to keyword search, you can also search by IP address by clicking on Direct Connect and entering an IP address into it.
Next is join that server, click on the server you want to connect to and choose Connect, wait a while and you will be connected to that server.
When entering the game, you will be chosen to create your character from hair, face, clothes, hats, accessories such as armor, backpack …
.