In order to be able to type accented Vietnamese in AutoCAD, we are required to install AutoCAD fonts, this is a font sample for this graphic design software. So let's follow the article to get the download link as well as install Font AutoCAD on your computer.
Related posts
Font set for the most complete AutoCad
Lesson 6 – Move, Copy, Erase, Explode in Autocad
Lesson 4 – Draw Line, Pline, Mline Commands in Autocad
Lesson 2 – Important settings before drawing Autocad
Difference between Autocad and Autocad LT
AutoCAD is a computer drawing support software, used mainly in the construction industry or related to the interior of the house with the strength of 2D image design. AutoCad is a famous name in the engineering world as well as 3DS MAX. If 3DS MAX is considered the king of 3D graphic design (3-dimensional graphics), AutoCAD dominates today's 2D drawings.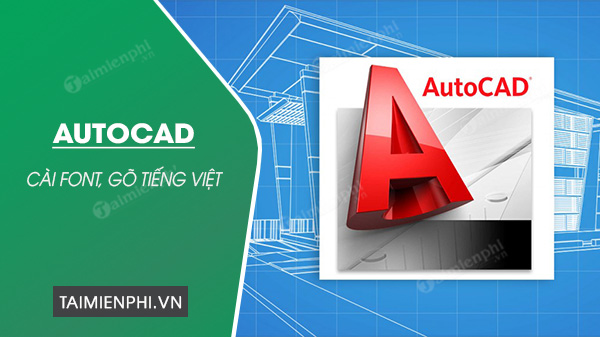 How to install Vietnamese fonts for AutoCAD
Going back to the topic of this article, installing fonts in AutoCAD is not difficult at all, it is as simple as installing fonts for a computer. And soon ElectrodealPro will instruct to install AutoCAD fonts to be able to use Vietnamese in AutoCAD.
Instructions to install Font AutoCAD, type Vietnamese in AutoCAD
First, readers please download the most complete Font set of Auto CAD
=> Link download Font AutoCAD


In addition to the Font set for AutoCAD, readers can download a full set of Fonts that support writing and reading the most popular text today.
Download the Font FUll Collection Fonts: Download Font FUll
Download Unicode Font Kit: Unicode font
Download VN Time Font Kit: Font VNI
Download TCVN3 Font Kit: Font TCVN3
Download VnTime Font Set: Font VnTime
Download Calligraphy Font Set: Calligraphy Font
Step 1: After downloading AutoCAD Font successfully, you right click to extract. Use WinRAR software to extract.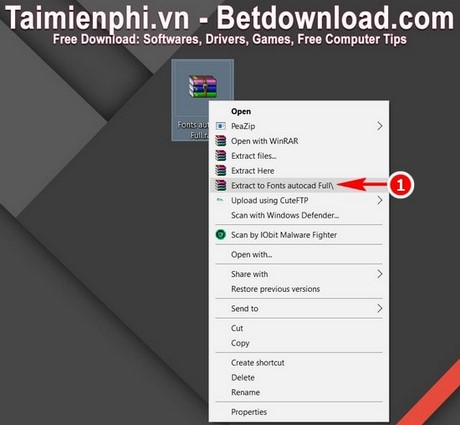 Step 2: To make it easier to find Fonts with extensions SHXyou click Type select display SHX as shown in the picture.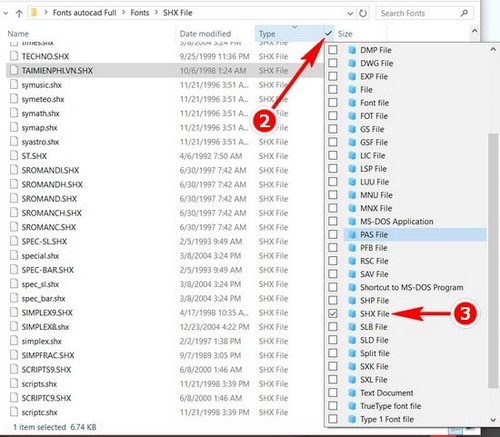 Step 3: Then press the key combination Ctrl + A , right click and select Copy.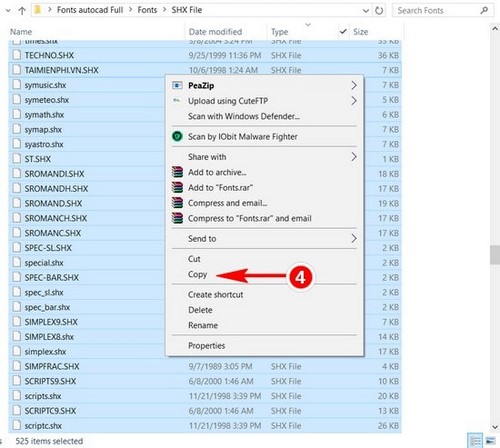 Step 4: Access the default path: C: Program Files AutoDesk AutoCAD 2016 Font and copy the entire Font into it.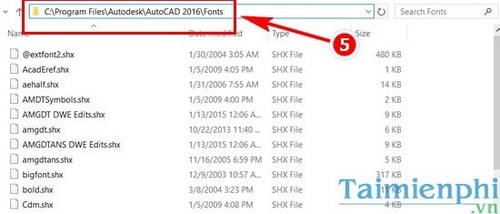 Step 5: If the system reports that there are identical Fonts, choose Skip these files.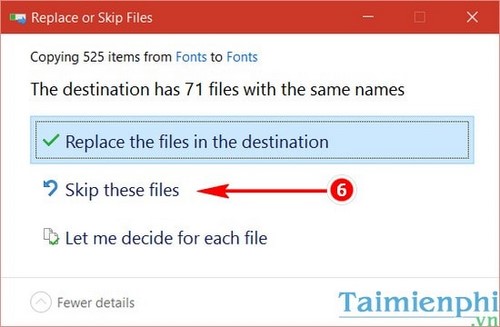 Step 6: After completing Font copy process. Open AutoCAD and try it out.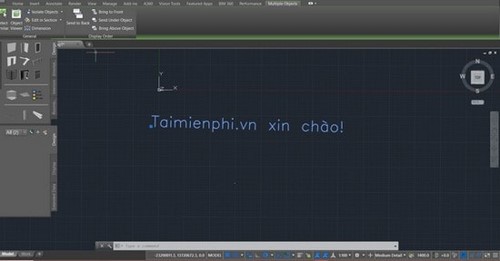 https://thuthuat.taimienphi.vn/cai-font-autocad-viet-tieng-viet-trong-autocad-5908n.aspx
Above is how to install Font AutoCAD to write Vietnamese. In total, there are nearly 900 collection fonts supporting Vietnamese to help users have more choices when using the software. For those who are new to AutoCAD, this is the resource you should have on the machine and you can also refer to AutoCAD commands to use more proficiently.
See also: AutoCAD Commands
.