VTKey is the latest Vietnamese percussion currently developed by an individual. This is a Vietnamese typing tool similar to Unikey and possesses a full range of encodings and current popular typing methods. In the following article we will introduce to you the instructions for installing and using VTKey as well as typing Vietnamese using VTKey to see how the quality of this keyboard is.

Related posts
The most effective Vietnamese typing software on the computer
Fix the error of not typing Vietnamese on Google Docs
Set up Vietnamese typing on HTKK, iHTKK with Unikey
Common errors when typing Vietnamese in Word 2013
Vietnamese typing method on Bluestacks, typing with accents
Just like Unikey, way using VTKey It is very simple and this percussion is still a work in progress today. Currently, readers can still use VTKey to type Vietnamese like Unikey. After installing VTKey, you can easily see that this percussion has a lot in common with Unikey, which is a pity that the shortcut feature in Unikey is not currently available on VTKey. The shortcut feature in Unikey is used a lot and it is also an advantage that not all percussion can do well.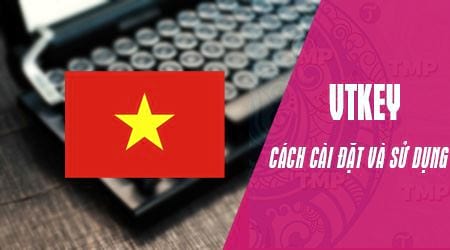 How to install and use VTKey, type Vietnamese by VTKey
But only that feature, and the use of VTKey is also quite stable, no errors have occurred during use and readers should also use VTKey to try and then contribute comments to the author to VTKey developed more perfect.
Using VTKey, type Vietnamese by VTKey
Step 1: First, download the VTKey here to your computer: Download VTKey.
Step 2: VTKey comes packaged in a compressed file, you can use it WinRARto unzip it by Right click and choose an extraction plan.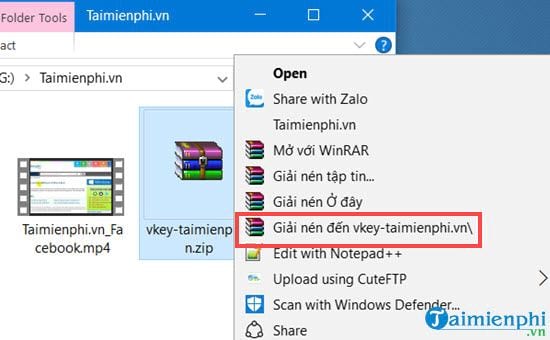 Step 3: After successful decompression, access the VTKey folder, where you right click on the file VN.fon and choose install to install first and then run the .exe file to launch the program.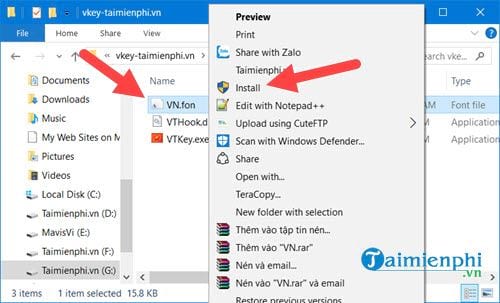 Step 4: When the interface of VTKey is displayed, click Vietnamese interface to convert the entire interface of VTKey tool into Vietnamese.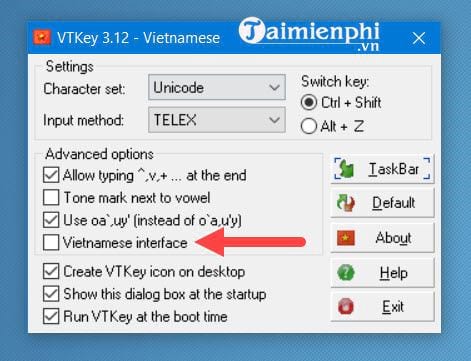 And after transferring the VTKey, you will see a lot of similarities between VTKey and Unikey, especially the features of a Vietnamese percussion.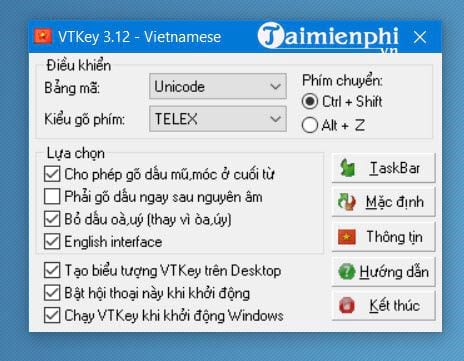 In control mode, the charset is still familiar charsets such as Unicode, TCVN3 or VNI Windows.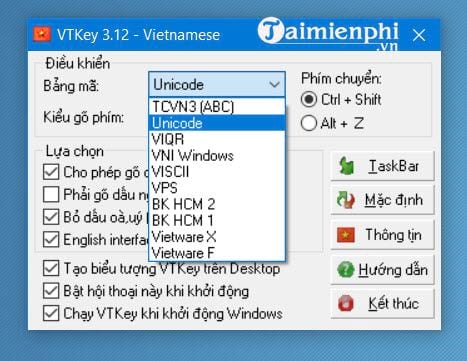 Following the typing method with 3 familiar typing methods are Telex, VNI and VIQR.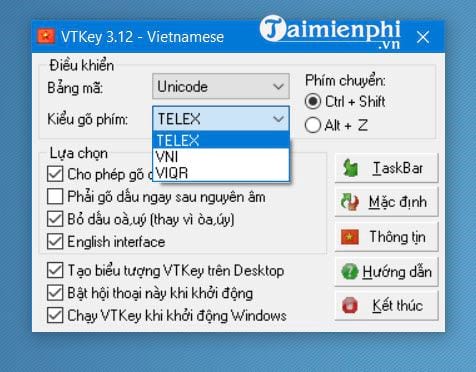 When using VTKey, you can see the icon of this tool below the Taskbar, there will be a Vietnamese flag in Vietnamese mode and an American flag in English.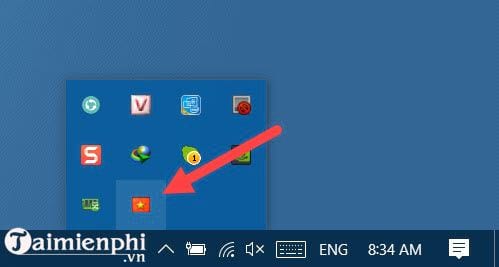 Through the experience of using VTKey and typing Vietnamese with VTKey, try ElectrodealPro to recognize that this toolkit gives very good feedback, the error of the fix is ​​good and does not lose anything compared to the most popular Unikey tool. The current.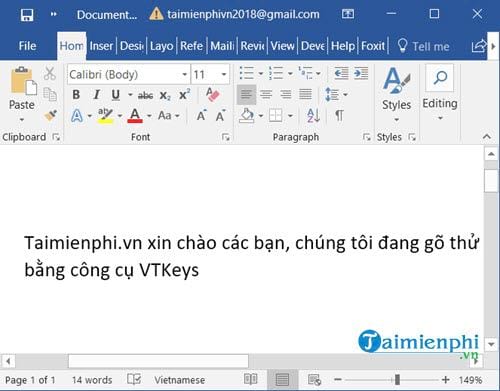 Of course, to evaluate more accurately about the VTKey we need more time to use the VTKey for many different software, tools or applications to see the compatibility of this keyboard. But above all, readers should also try and use this VTKey, if in case you encounter any error about VTKey, leave a message here, ElectrodealPro will help you fix and fix the problem in a quick time. possible.
https://thuthuat.taimienphi.vn/cach-cai-va-su-dung-vtkey-go-tieng-viet-bang-vtkey-33572n.aspx
If your choice is not VTKey or Unikey Vietnamese typing software is also okay, with top Vietnamese typing software on the computer that we introduce below will help you have more choices about Vietnamese percussion today.
.