Effects in PowerPoint for inserting objects from images and scripts are always essential and important when presenting slides, increasing the professionalism and artistry of slides. An object in the slide can insert a combination of 2 different effects to make the object more prominent. For example, can combine effects appear and display text effects in slides. And when combined, you also need to pay attention to the time display each effect. The following article will guide you how to combine multiple effects in one object in PowerPoint
How to insert multiple effects for PowerPoint objects
Step 1:
Firstly, we click on the object that we want to insert many effects. Then click Animations on the toolbar.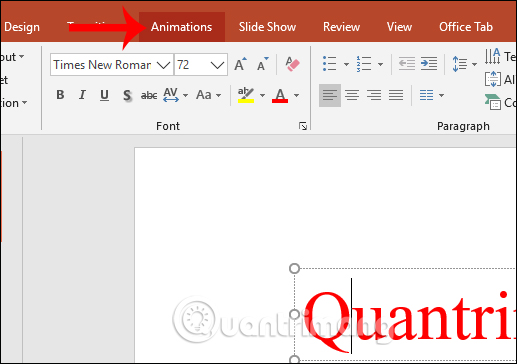 Step 2:
Display effects panel for users to choose. At the Entrance group, you will select the effect when the object appears, Emphasis is the effect to increase the attention of the object, Exit is the effect for the object to disappear.
First of all, the user chooses the internal effect Entrance group.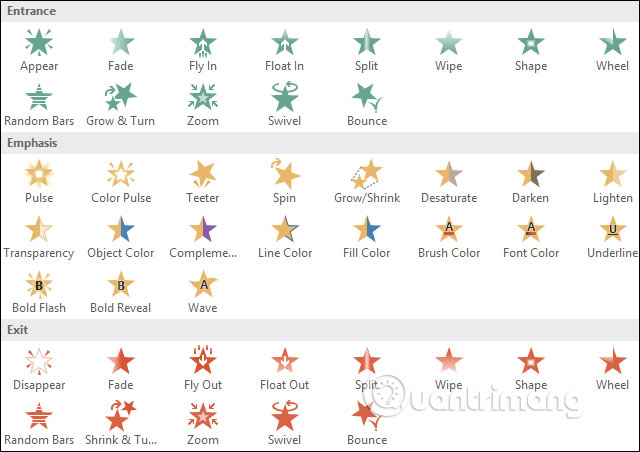 Step 3:
When you have selected the first effect, click next Add Animation item. This time it is also displayed List of other effects to choose from use. Can choose to add 2 other effects if desired.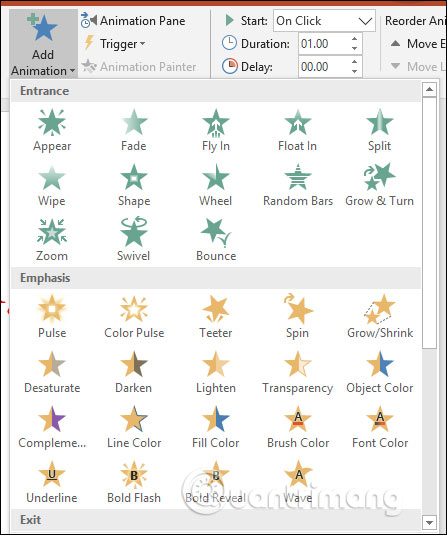 Step 4:
Next, click the user Animation Pane. When it shows Timing section let you Adjust usage time effects for objects.
Start: The beginning of the effect, including On Click (starts with the click of the mouse), With Previous (starts with the previous effect), After Previous (starts right after the end of the previous effect) .
Duration: Time to display an effect.
Delay: Delay from the start until the effect starts.
Under Animation Pane frame is the list of used effects. We can adjust the order in which the effects appear by using the mouse to move up and down. Each effect can adjust different display time.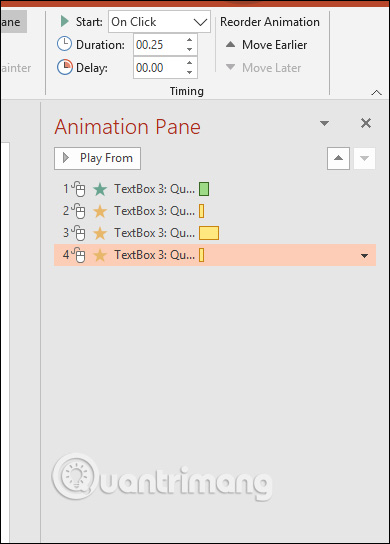 See more:
How to combine Motion Paths effects in PowerPoint
How to create effects for pictures on PowerPoint
Create effects for text and objects in PowerPoint 2016
How to create font color changing effects in PowerPoint
I wish you successful implementation!
.