Inserting a Logo into an image in Photoshop is a way to help you watermark your photo without wanting others to take it easily. How to insert Logo into an image in Photoshop is completely basic and you can do more than that if you see all the content below.

Related posts
Write text on images in Photoshop CS6
Merge 2 photos together in Photoshop CS6
How to delete text on Photoshop CS6 image
Instructions for inserting emoticons (emoji) into photos in Photoshop
How to insert text into pictures in Paint on the computer
Insert Logo into images in Photoshop is a very basic trick, basically it is quite similar to stitching photos in Photoshop when you use one photo to overwrite another image. Of course, if it is as simple as stitching photos in Photoshop, then ElectrodealPro would not have to spend time writing this article.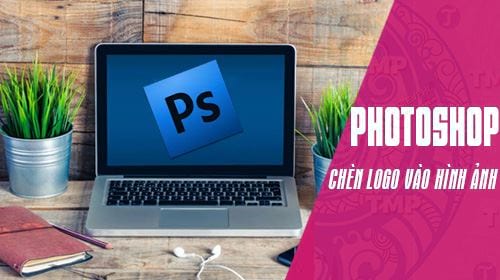 Suppose you are assigned to insert Logo into an image in Photoshop with 100 different images, how will you do? With normal manual operation, it will take you an hour to do it and with the mass insertion of a Logo in Photoshop images that we introduce below will help you shorten that distance in just 5 minutes . What feature is so magical? Stay tuned below with instructions Insert Logo into images in Photoshop.
How to insert Logo into an image in Photoshop
Suppose in the image below we need to insert a logo to stamp the copyright, you can also add text if you do not want to insert the image.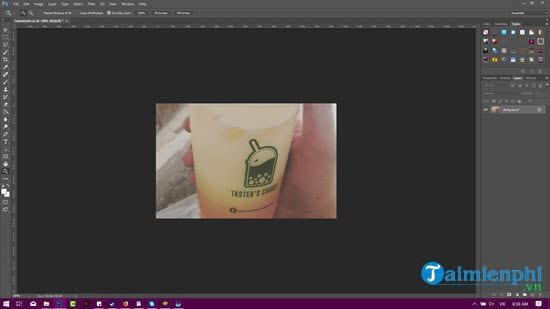 Step 1: First we will start the feature Actions, this is a feature that allows the user to perform one or more actions repeatedly according to the creation process and its purpose is to enable the user to dynamically perform hundreds or thousands of the same tasks as inserting. Logo on images in Photoshop series so.
– To activate it you choose Windows >Actions (or press Alt + F9).

Step 2: Immediately you will see an Action menu panel appear on the right, where you click on the icon as shown below to activate Actions.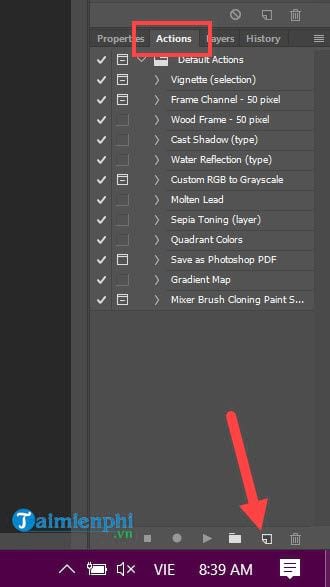 Step 3: Name the Actions profile you plan to use, then tap Record to proceed with recording Photoshop operations.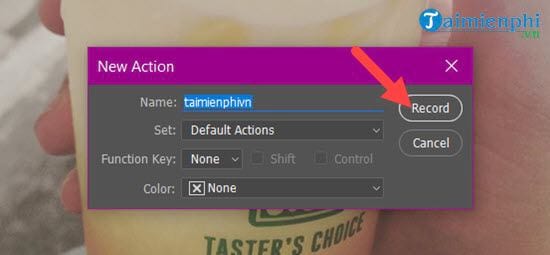 Step 4: To insert Logo into images by Photoshop with Actions, what you need to do after activating Actions is that you have to perform the logo insertion operation for any one image. Double click First of all, go to that image layer.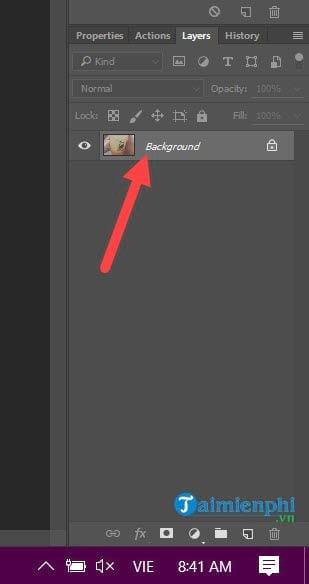 Then press OK to change the name for this layer.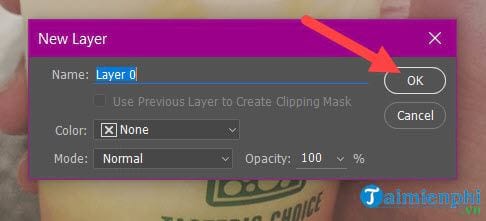 Step 5: Next you enter File > select Place Linked.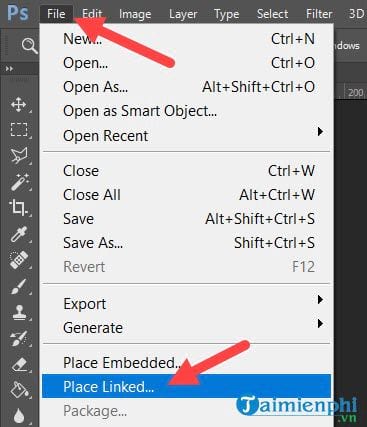 Navigate to the logo file that you want to insert the picture and click Place.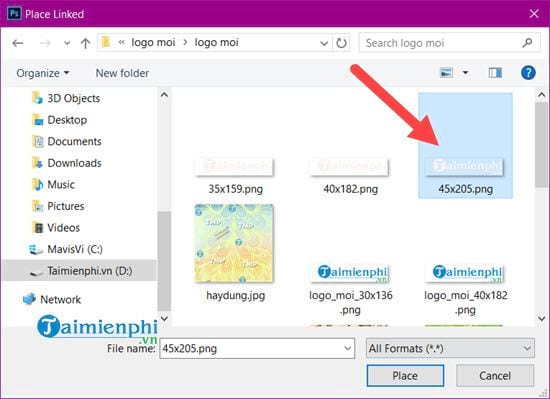 Step 6: After adding the logo file, you hold down Ctrl already circle all photos and logos to select these 2 objects at once. At this point the toolbar will appear choose a position for the logoDepending on your choice, find an exact location for the logo.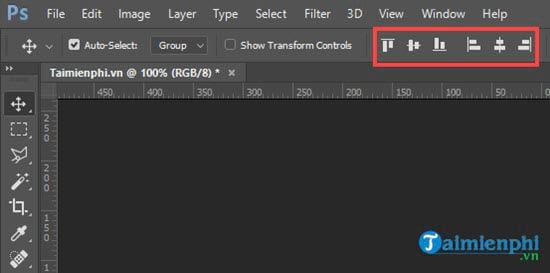 The results after being selected will be as shown below.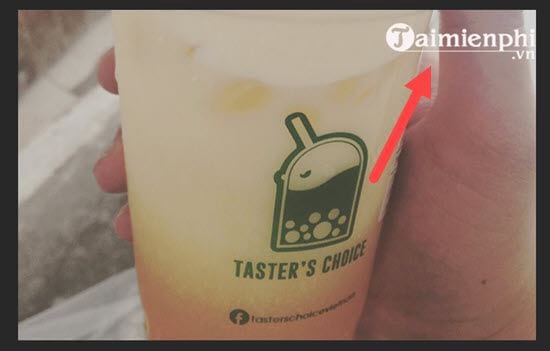 Step 7: Once you have finished inserting the Logo in your image, you can go to Actions and click Stop to finish recording the procedure.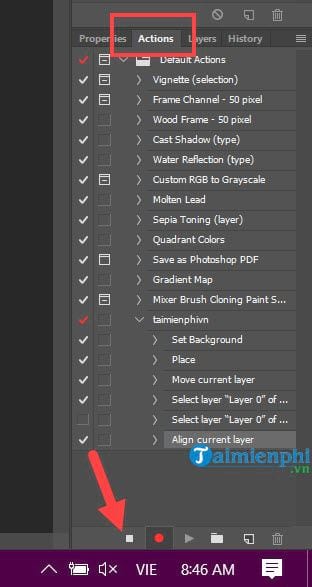 Step 8: Next, click File > options Sscripts > select next Image Processor.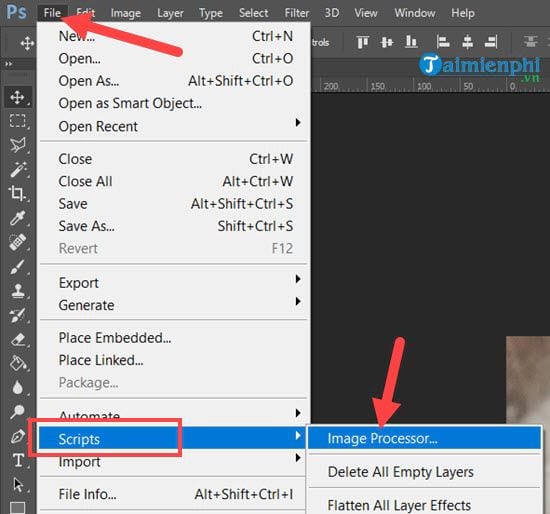 Step 9: A menu panel pops up, with this menu panel will allow you to insert Logo into images in Photoshop in bulk.
– The first line is Select the images to process: This is the folder option containing the pictures to be stamped.
– The second line is Select location to save Processed images: Select where to save the photo after stamping.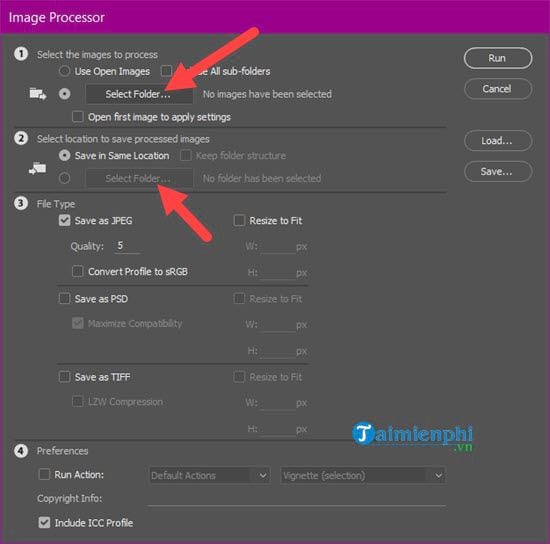 Step 10: Your job is just click on Select Folder and select the folder according to the instructions above.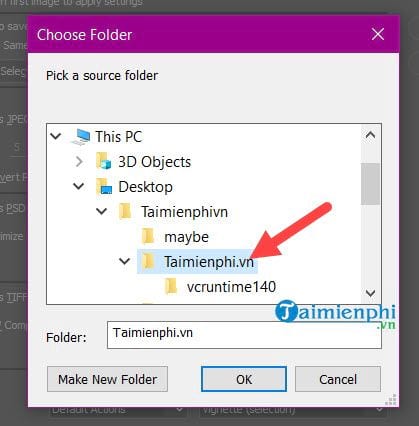 Step 11: After selecting the Folder, you will look below the section PreferencesHere you choose Run action for the profile just created above, like this example we created is taimienphivn, after the selection is complete press Tremor.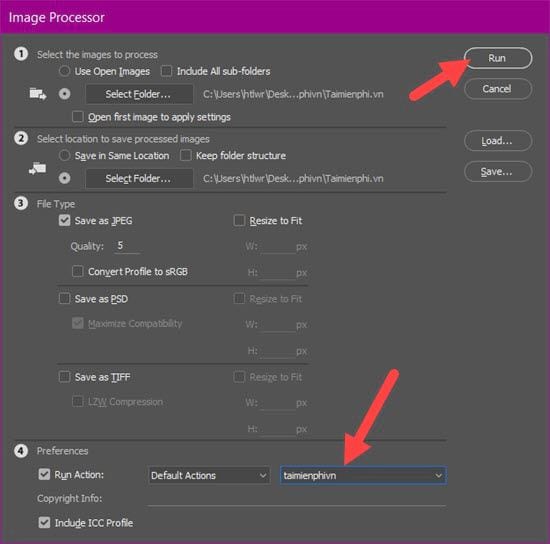 After pressing Run, the Actions will work with the repeat operation you set up above, this job will take place quickly or slowly depending on the number of files that need to be inserted into the image in Photoshop. If you have a logo available, please refer to how to insert a logo on the image above, but in case you don't have a logo, you can also create your own logo using Photoshop or rely on editing pages, create logo online. current route.
https://thuthuat.taimienphi.vn/cach-chen-logo-vao-hinh-anh-bang-photoshop-35399n.aspx
Through the above article we have just finished learning how to insert Logo into images in Photoshop in bulk. In addition, readers will know an extremely cool feature when using Photoshop is Actions. Actions can be applied to a lot of different jobs depending on how you program it, use Photoshop as well as Actions reasonably to save you time for your work.
.