According to some sources and actual leaks, Microsoft has perfected Windows 10X – a brand new version of Windows 10, designed for low-cost laptops with the goal of competing with Chrome OS. And Windows 10X Build 202xx has been internally perfected by Microsoft and ready to roll out Release to Manufacturers (RTM) in the near future.
Although Windows 10X is ready, the laptops using the platform will only be available in the spring of next year, expected in April. Microsoft will not distribute Windows 10X as a free install. the fee is downloadable, so the average user won't be able to install it on their PCs as they have so far.
However, if you are curious about this brand new version of Windows 10X operating system from Microsoft, here is a guide for you to experience it yourself without having to buy a laptop in the future. As follows.
Experience configuration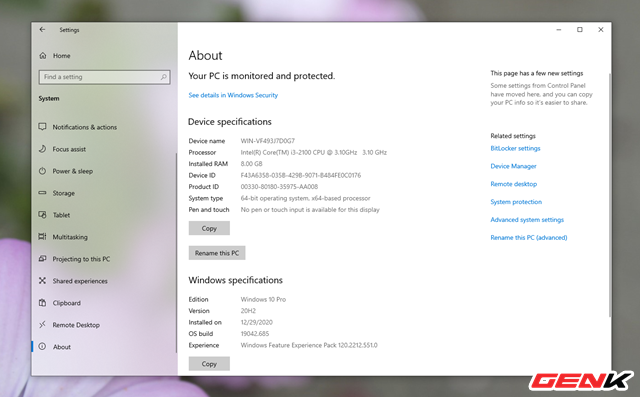 Computers running the latest version of Windows 10 Pro, Enterprise, or Education (x64).
Microsoft Hyper-V-enabled computer with GPU-PV for hardware acceleration tasks.
– Intel processor with at least 4 cores, with virtualization support.
– Minimum RAM of 8GB or more.
– 15GB> 20GB free hard disk space (SSD recommended).
– Discrete video card that supports DirectX 11 and WDDM 2.4.
In addition, the computer hardware must support Second Level Address Translation (SLAT) and Hardware-based Data Execution Prevention (DEP) enabled on the Board's Basic Input / Output System (BIOS) or Unified Extensible Firmware Interface (UEFI). motherboard.
Install and experience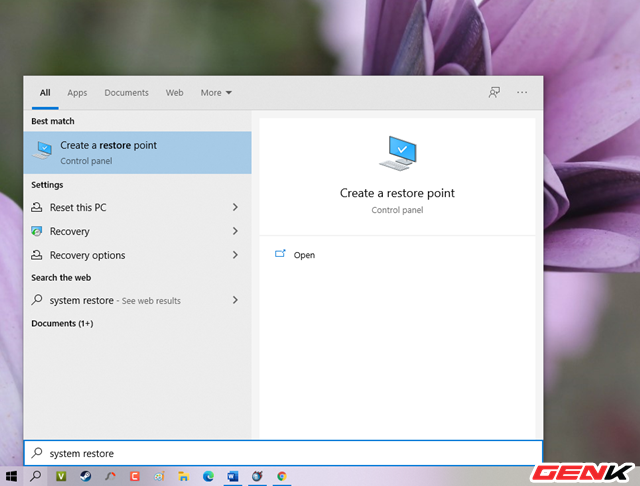 Enter the keyword "system restore" in the search box and click the "Create a restore point" result.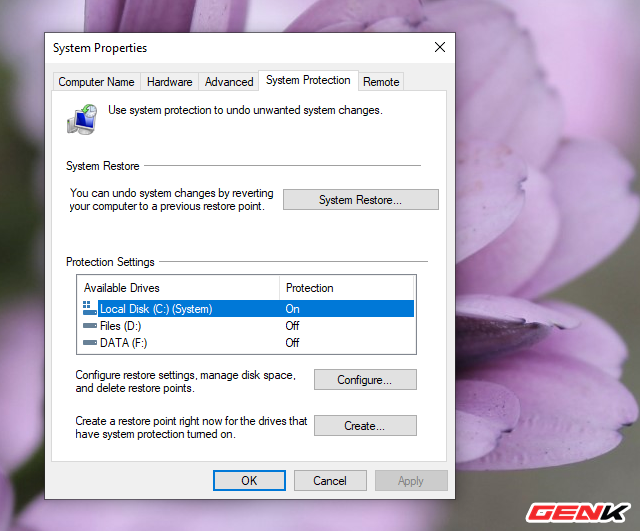 Click the system partition (usually "C") and then click "Create …", give a name to the system restore point so you can quickly restore Windows to an inactive state and use the emulator. Windows 10X.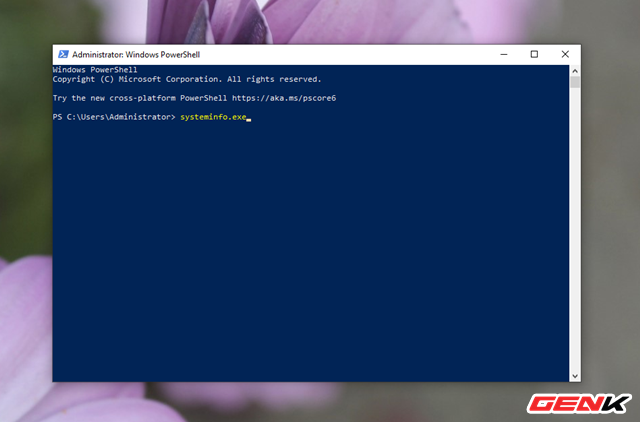 Once the system restore point has been created, check whether the Microsoft Hyper-V component is supported by entering the command "systeminfo.exe" into Windows PowerShell and pressing the ENTER key.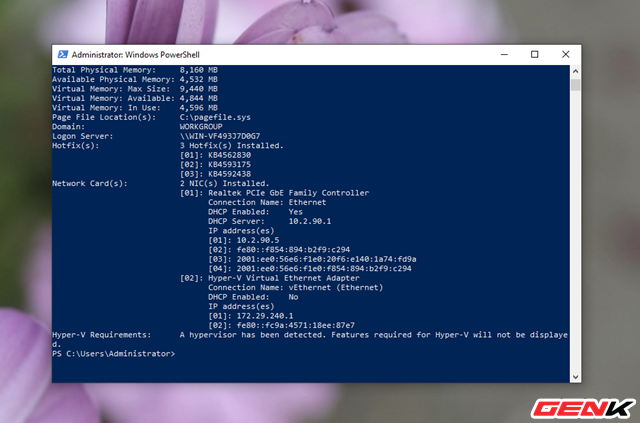 If "Hyper-V Requirements" returns "Yes" then you can run Hyper-V.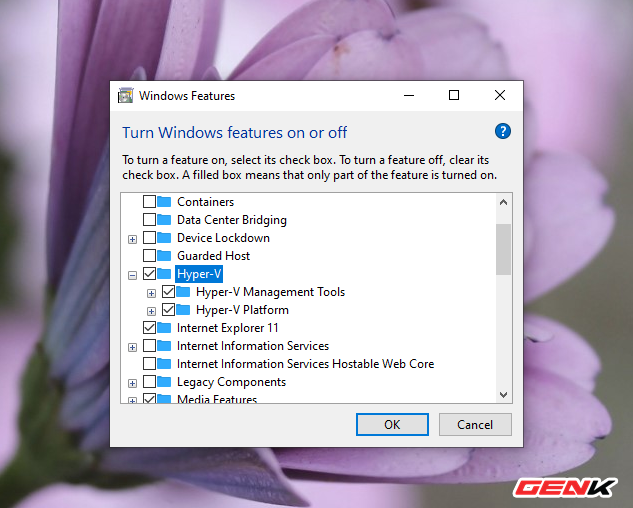 If the command shows "No" in Hyper-V Requirements, your hardware doesn't support this feature or you need to manually enable it from "Turn Windows features on or off".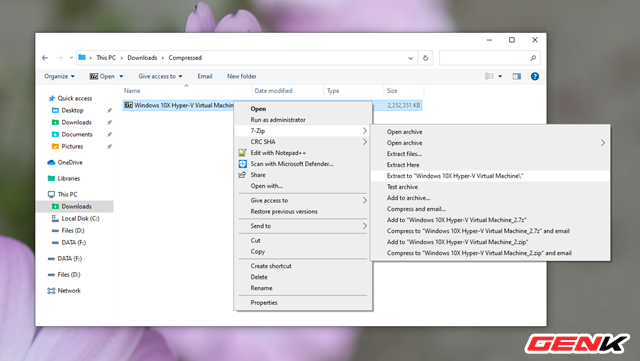 Once done, please visit this address and download the Windows 10X Virtual Machine package. After downloading, move the packet to a storage location to avoid being deleted by mistake and decompress it.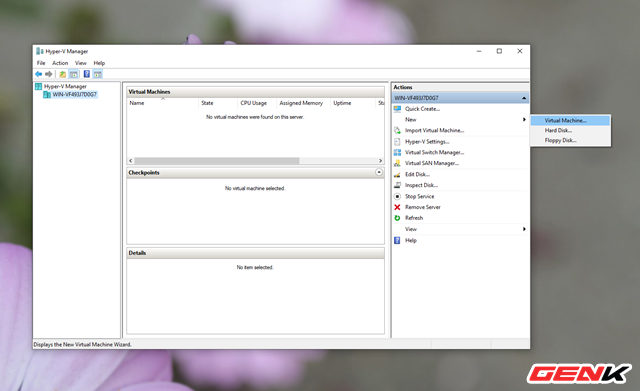 Start Hyper-V Management and click New> Virtual Machine.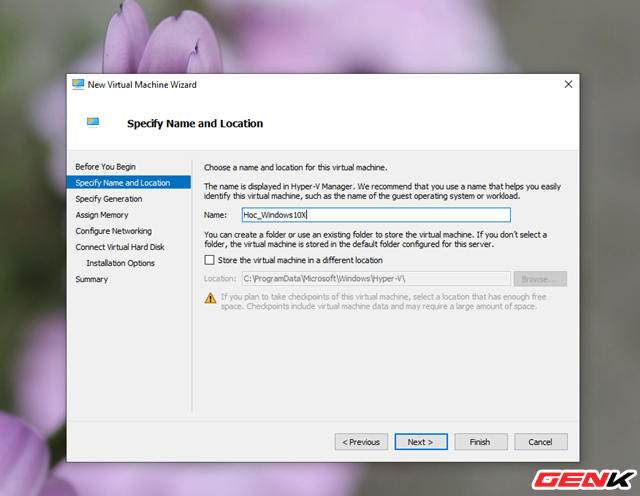 Click Next on the first window, then give your new virtual machine a name.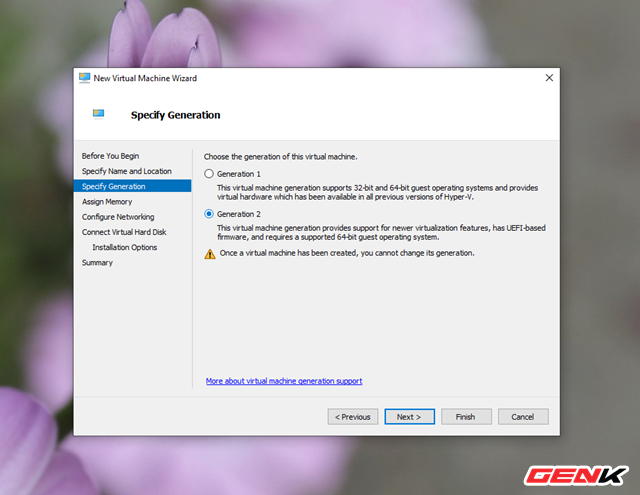 In the Specify Generation window, choose Generation 2.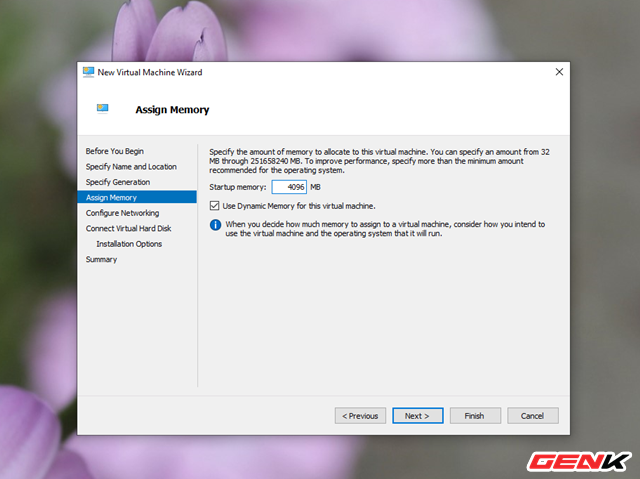 Enter the amount of RAM for the virtual machine, preferably 4GB (4096MB) or more.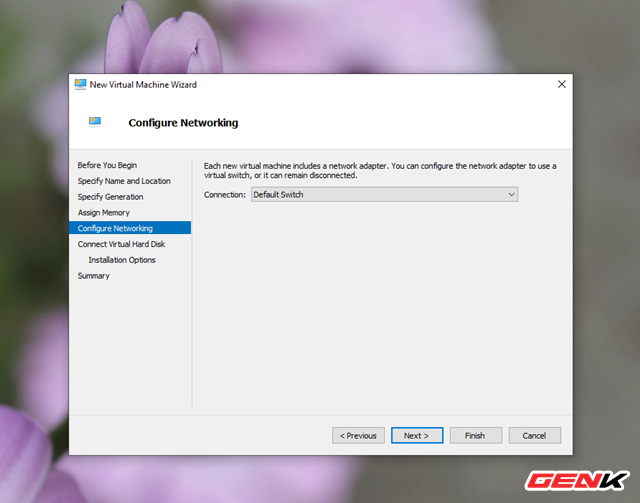 Under Config Network, select Default Switch.
Go to the Connect Vitual Hard Disk section, select Use an existing virtual hark disk and navigate to the Windows 10 folder that we downloaded and decompressed above.
Check that everything is correct or not, if it is ok, click Finish.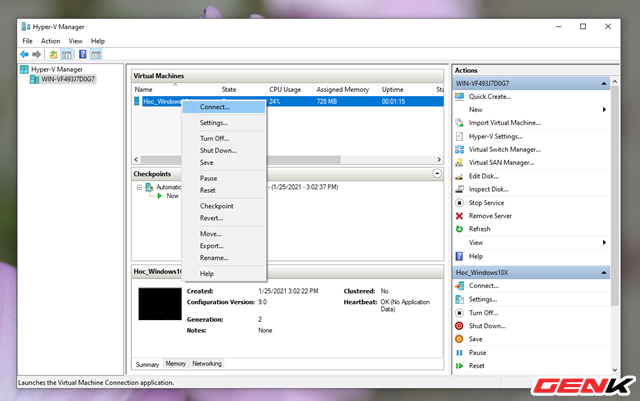 Go back to Hyper-V Management, click on the virtual machine name you just created and select Connect> Start.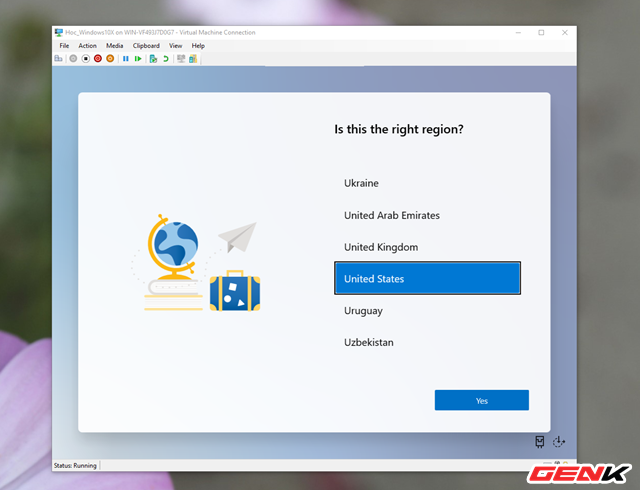 The virtual machine window will launch, the first boot may take a little time so please be patient.
You can refer to the installation and experience video here. Simple as that, wish you success!