Guess Font by Image is a tool that allows you to search for beautiful fonts as you want through images on the internet, helping you find unique fonts according to your wishes.

Related posts
Top beautiful font apps for iPhone
Install fonts from Google on your computer
Share 108 stunning typography design fonts
Nice font for Macbook
Synthesis of Vietnamese fonts for Photoshop super beautiful
Guess the font by image is a feature that surely you design is essential when there are dozens of beautiful, strange and unique fonts, but you do not know where to find it. Based on font guessing algorithm by image through each letter, from there, it gives the most accurate result for the user, helping users quickly get accurate results.
With the tool in the article below, you will be able to guess the font by image, search for a completely free font to be able to install more fonts for your computer. However, ElectrodealPro also reminds that guessing fonts with images sometimes produces a lot of results and requires you to be screened. Moreover, you also need to have clear images to produce accurate results before deciding to install fonts for your computer.
How to guess the font by image
Step 1: To be able to guess the font with the images we access HERE and using image font guessing service with MyFonts is completely free.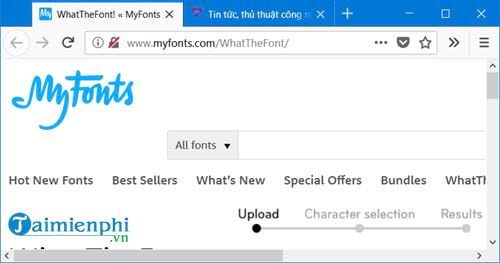 Step 2: Scroll down you will see a location Upload an image file, click Browse to proceed with the image selection on your computer.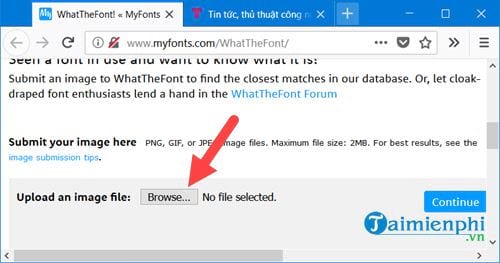 Note:
– Supports PNG, GIF, JPEG images.
– The maximum file size to download is only 2 MB
– In order to give the most accurate results when guessing fonts with images, it is better for users to give clear images with clear text and backgound.
Step 3: Then you choose to any file, in this example we choose our logo is ElectrodealPro.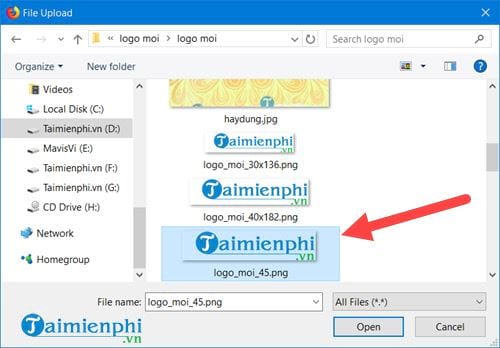 Step 4: Wait until the images uploaded to the service are completed, click Continue.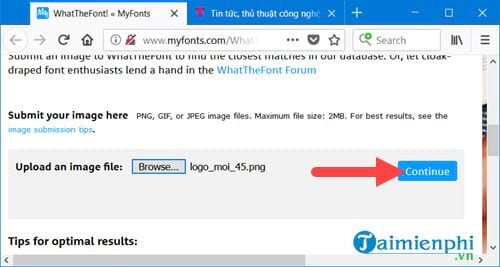 Step 5: At this point, the system will analyze each letter of yours, if you see the correct letter, please fill it in, or skip it. But if you find that the system has entered incorrectly, you have to correct it so that the font guessing result with the image is more accurate.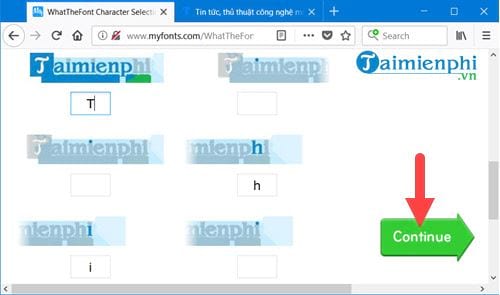 Finally, click Continue to complete.
Step 6: Here the system announces the process of guessing Font by image with 29 similar results, see the type of font you need, then search and download it.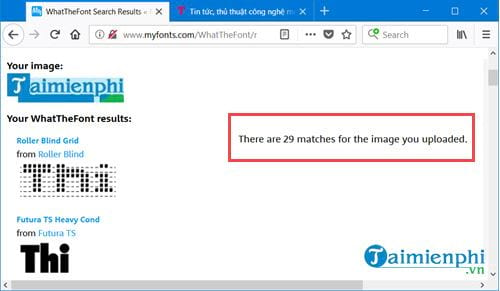 With the above service, you can easily guess font by image, in our example we use a difficult image, so guessing font with image is somewhat more difficult. But if you use an easier image it will definitely get better results.
https://thuthuat.taimienphi.vn/cach-doan-font-chu-bang-hinh-anh-31248n.aspx
Also, if you are in need of beautiful fonts to design, you don't have to go far because ElectrodealPro already has a collection. Beautiful font for design 100% Vietnamese language support again.
.