Video sharing feature on Facebook was just released in the second half of 2018, although the launch time is not long, many users enjoy receiving and using it, so that you can read and know how to use the feature. This new feature, please follow the article below.
Related posts
How to upload 360 videos to Facebook Workplace
Watch 360 degree videos on facebook
What video should be used for a Facebook marketing strategy
How to download videos on Facebook to your phone
How to use Facebook Watch, watch videos on Fb
Surely you also know that watching videos with your friends, watching group videos has been applied on YouTube through services ShareTube online or MyCircle and Watch2Gether, and recently, Facebook also has the ability to share videos, invite friends watch videos on Facebook.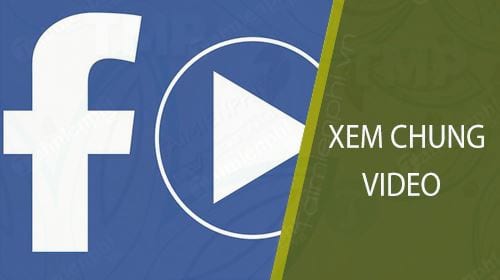 Share Videos on Facebook
So what is video sharing? Watching video (Watch Party) is a feature on social networking Facebook that allows a group of members to watch videos together at the same time.
The videos to watch will be selected by the group's owner. The video source for viewing is taken from videos posted on Facebook, including live streams. Using this feature, users can connect, share and chat with each other.
Guide to general video on Facebook
For you to view videos on Facebook together, follow these steps:
Step 1: In Home page by Facebook, in the section Create articlesYou choose the icon "…" to open more options.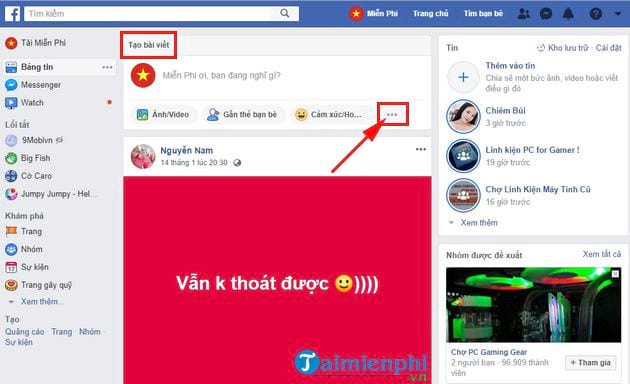 Step 2: You choose the item General view.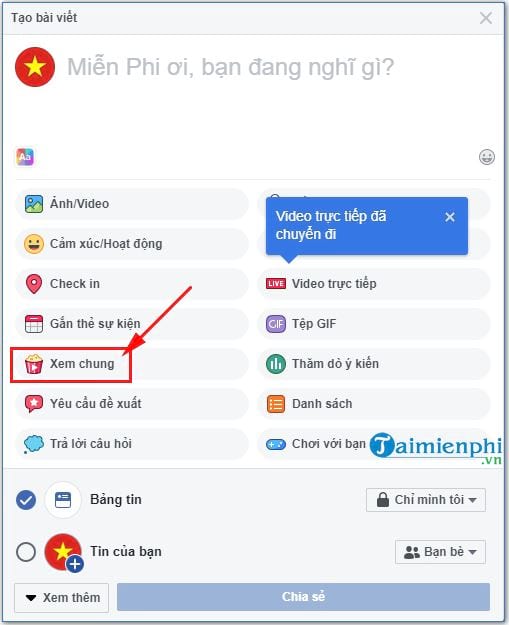 Step 3: After pressing OK -> you enter the title of Party -> then press Add Videos.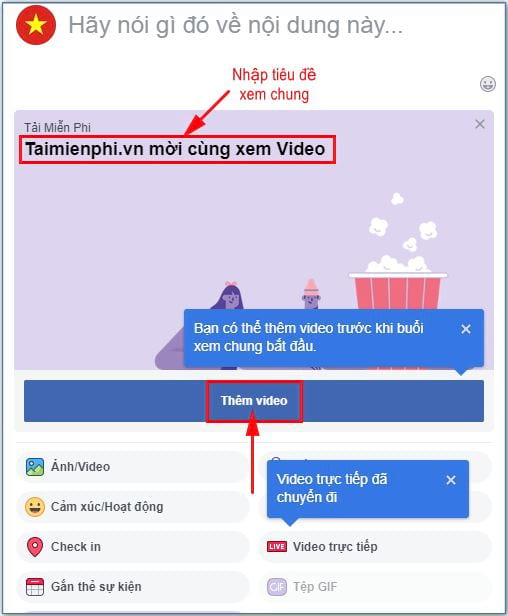 Step 4: Enter the name of the Video you want to find in the search box -> when you have found the correct Video, select Add to queue.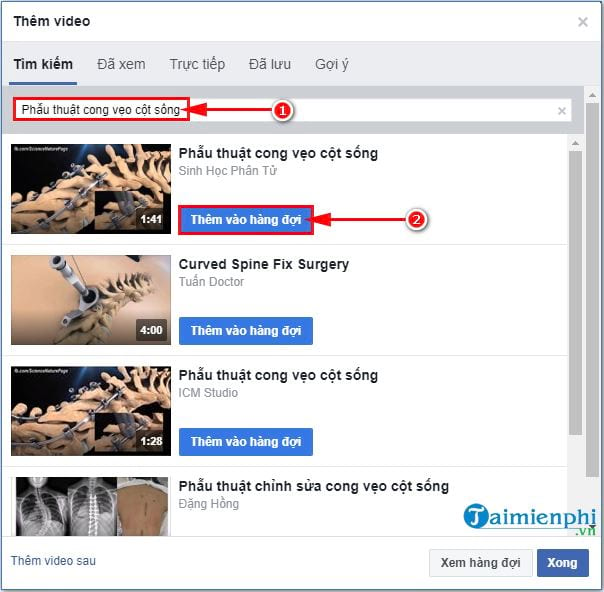 Step 5: You check your video list -> when satisfied -> click select Accomplished to return to the post box.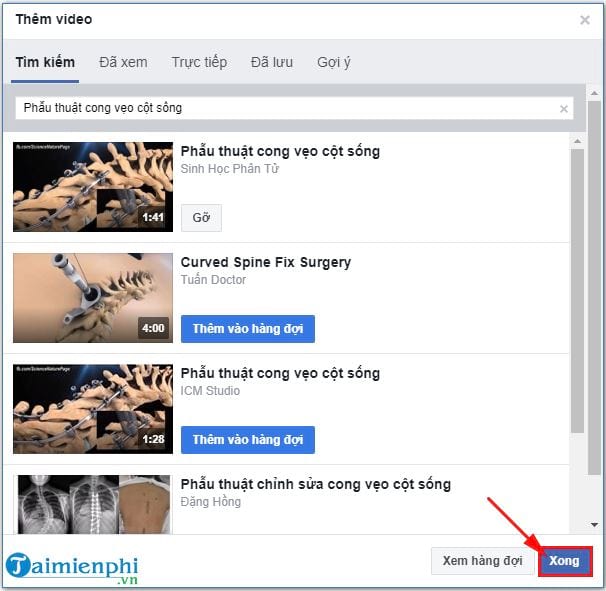 Step 6: Set the privacy of your posts, usually Public. In this article we will choose Specific friends so that only your friends in the group can see the video.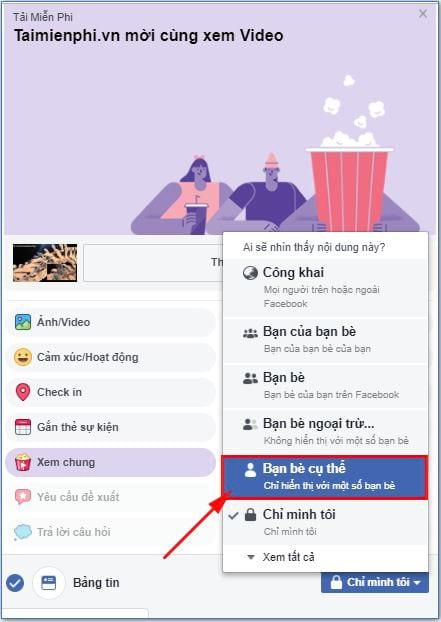 Step 7: You enter your friend's name in the search bar -> check the box to the right to select.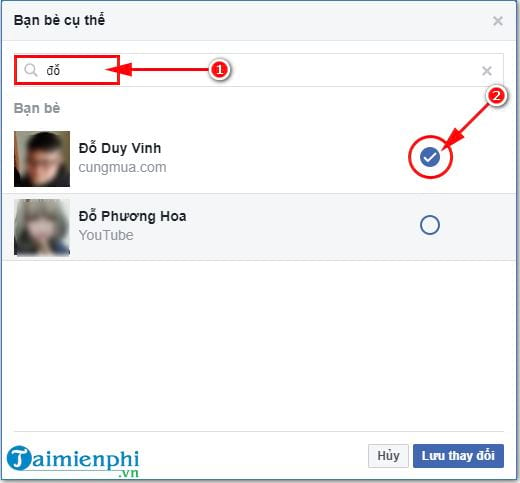 When you have a list of people you want to share with -> you press Save changes.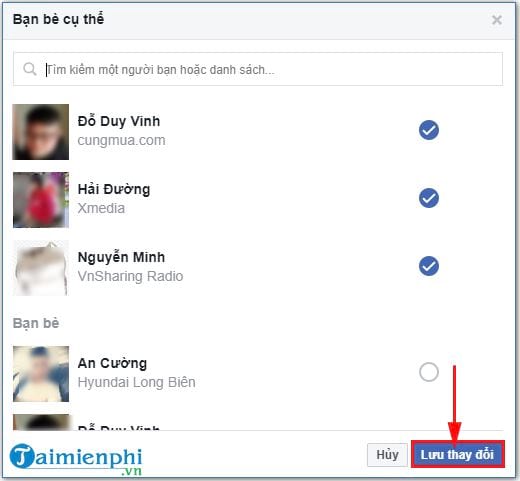 Press To post to start playing the video.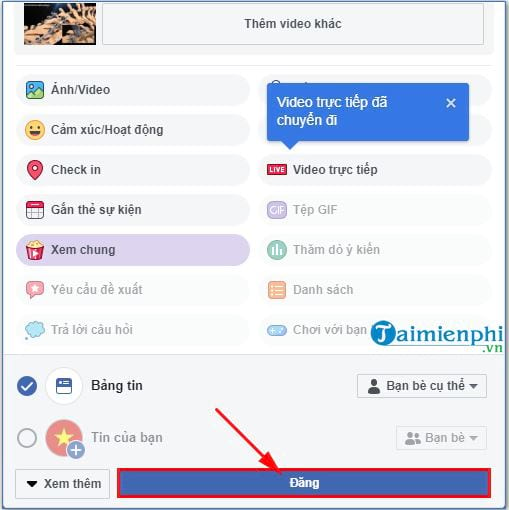 As a result, you will see the main view of the video broadcast. Here viewers will express feelings and comments and you can interact with them immediately.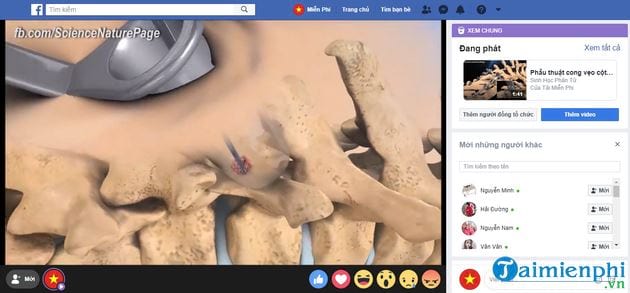 That is ElectrodealPro just finished guiding you Share Videos on Facebook, a great new feature for users, especially young people. With this unique feature that helps users have more enjoyable and closer together experience. In addition, you can download Facebook videos to your computer or phone to watch in different free times, there are many unique and easy ways to download Facebook videos from many third-party tools or online internet services. .
https://thuthuat.taimienphi.vn/huong-dan-xem-chung-video-tren-facebook-43684n.aspx
In addition, if you are just starting to get acquainted with the Facbook but do not know how to stream Video on Fanpage, immediately refer to the tips Stream Video on Facebook Fanpage that we shared to know how. Good luck!
.