One of the software that helps create videos from photos cannot be ignored ProShow Gold OK. However, in the process of using the error in the software is inevitable. To overcome that problem, join ElectrodealPro to follow the article below!
Related posts
Fix the error of not showing the empire network, Fix the error of not seeing the AOE network on Garena
ProShow Gold – Handling video output error "ILLEGALLY"
How to insert text into pictures in ProShow Gold
Install ProShow Gold, use ProShow Gold to create video from photos on PC
YouTube is no longer supported on the Amazon Echo Show
ProShow Gold is a software for creating videos from professional photos. In the process of using software to create videos, sometimes you will face some unavoidable errors. The following article ElectrodealPro will guide you How to fix ProShow Gold error Frequent.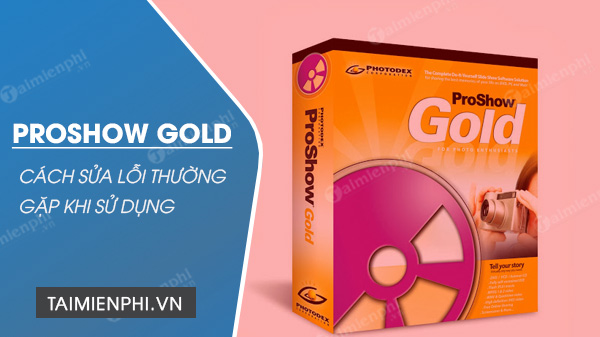 How to fix common ProShow Gold errors
If ProShow Gold is not installed, you can access here to download and install the software.
=> Link Download ProShow Gold for Windows


1. Error "ILLEGALLY" when exporting video on ProShow Gold
To fix "ILLEGALLY" error on ProShow Gold, follow the steps below: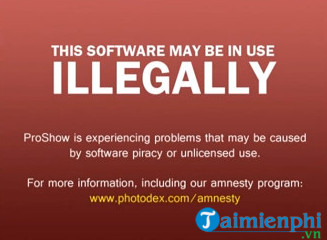 Step 1: First, save the project by clicking File =>Save (or press Ctrl + S).
Step 2: Next, turn off proshow gold. On the desktop, find and right-click the icon Proshow Gold, choose Properties.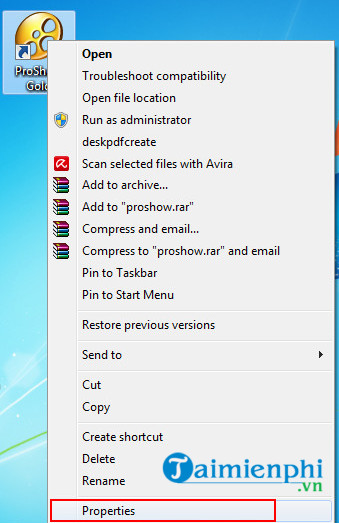 Step 3: On the ProShow Gold Properties window, find and click Open File Location.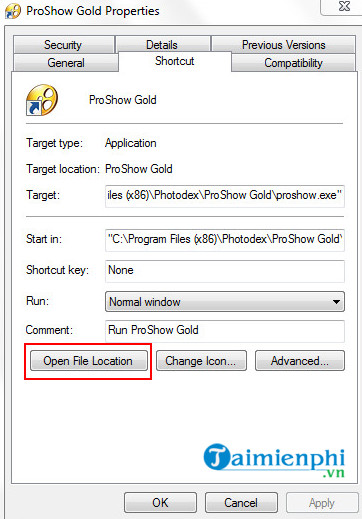 Step 4: Find and delete files proshow.cfg and proshow.phd 2.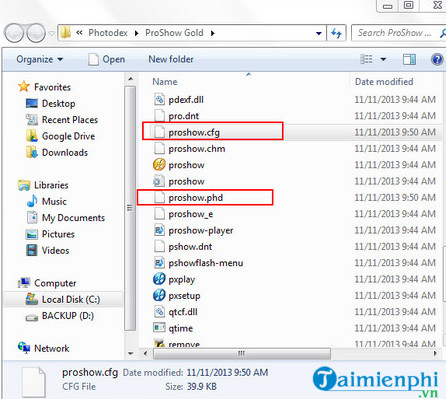 Finally, reopen the project you saved and export the video as normal.
2. Error of not burning video to DVD drive
The cause of the failure to burn (burn) video to DVD drive on ProShow Gold may be due to the computer not detecting and not recognizing the DVD drive. Or it could be that you are using older versions of software, or because while you were editing your video, the software suddenly closed.
In addition, a faulty library can also cause ProShow Gold not to detect your DVD drive, or it could be due to incompatible software and recorder, or other burning programs. moving.
To fix this error, the solution is to update to the latest ProShow Gold version or uninstall the software and reinstall it.
Follow the steps below to update ProShow Gold: First open the video creation software, then click Help tab =>Upgrade DVD / Blu-ray / CD Support.
If the failure to burn the video to the DVD drive still occurs, the next solution is to uninstall and reinstall ProShow Gold.
Also try temporarily disabling anti-virus programs and software that you install on your computer because they may prevent ProShow Gold from being installed.
Finally reboot your computer and check if the video was burned to the DVD drive on the proshow.
https://thuthuat.taimienphi.vn/cach-sua-loi-proshow-gold-thuong-gap-58552n.aspx
The article above ElectrodealPro just instructed you how to fix common Proshow Gold errors. Also if you are using ProShow Producer, readers can refer to the article ProShow Producer error Commonly encountered and how to fix, create unique videos on ElectrodealPro to learn more about how to fix common errors on this software.
.