Command Prompt is a very useful tool available on Windows and you know you can use it to detect the IP address of others with the Ping command. If you do not believe, you can check the IP address via the Ping command, see the article below to learn more about this problem.

Related posts
15 common Command Prompt commands on your computer you should know
How to find someone else's ip address
Find out static IP and dynamic IP, similarities and differences, when to use?
CMD command, Command Prompt commands in Windows 7, 8
How to use Ping, fping and Gping on Linux
In Command Prompt There are many features that the user has never known about and in fact this tool is only for those who often research and learn about computers. The Ping command or detect other IP addresses in the Command Prompt is a practical example, we often use the ping command to check the speed, the network connection is stable or not.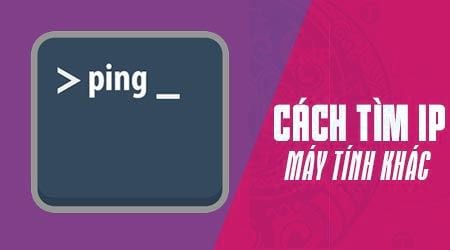 But of course to be able to detect other people's IP addresses, you only use the Command Prompt, for those who are using Windows 10, Powershell does not work with the above method. So for those who are Open Powershell in Windows 10 will not be used again, but of course on Windows 10 it is still possible to open the Command Prompt.
Instructions to detect other IP addresses in the Command Prompt
Before going into the article, I want to explain a little bit about the article of checking ip address, detecting IP address of others. Specifically, you will know if that IP is working or not, but through the Command Prompt tool, you cannot know which machine it is. Moreover, ElectrodealPro recommend detecting the IP address in a certain range and if you find all 255 IPs it will be very long without solving the main problem.
Step 1: First, open the Start Menu and then type in Command Prompt but don't click on. Instead, right-click to display another menu bar and options Run as Administrator.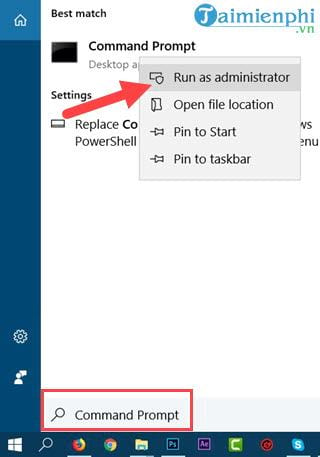 The reason to do so is because the command to detect IP addresses works only when the Command Prompt is Administrator.
Step 2: First detect your IP address with the command ipconfig, and in this article we will only detect other IP addresses that are close to our address only.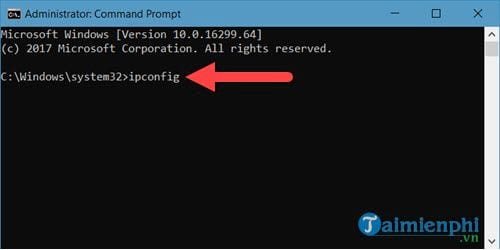 Soon you will see your IP, as in the article is the section IPv4 Address cell 192.168.1.45.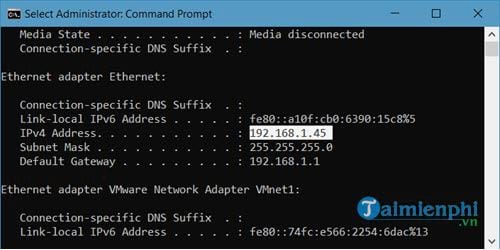 Step 3: In this article, ElectrodealPro will detect the IP address, whether it exists or not around the 45 address above, namely address 40, 41, 42, 43, 44 with the syntax FOR / L% variable IN (start, step, end) Do command [command-parameters]
– When we replace it, we will For / L% h IN (45, -1,40) DO ping 192.168.1.% H -l 1 -n 1
with %H Here is the variable.
(45, -1.40): 45 is the IP in the post, -1 is the process of checking each address will subtract one unit until about 40.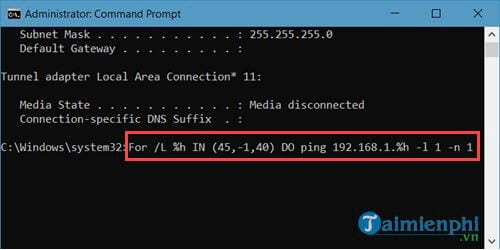 Step 4: After running, you will see the following status, if that IP address tells Reply from 192.168.1.xx to show the parameter bytes, time and TTL Ie that address is active, is being used.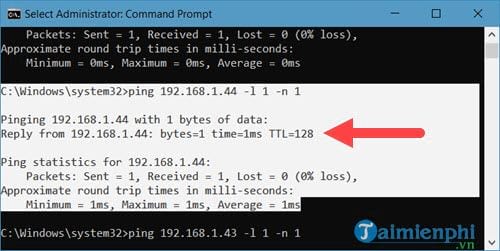 Also in case you get the message Reply from 192.168.1.xx Destination host unreachable This means that the IP address is currently empty, you will not be able to connect to it.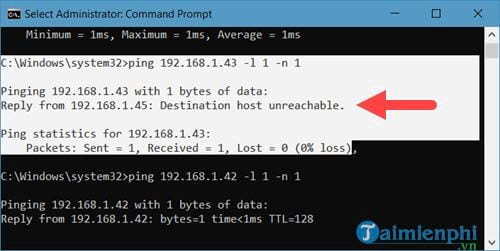 Through the two above cases, you can know that detecting an IP address is not at all difficult at all, although this Command Prompt is not used to detect IP address much, but it is a Computer tips that you need to know.
https://thuthuat.taimienphi.vn/cach-do-tim-dia-chi-ip-cua-nguoi-khac-voi-lenh-ping-trong-command-promt-25905n.aspx
And if you find that the above article is not enough to convince you to use the Command Prompt, why not try to find the 5 lesser known Command Prompt tips, the article will show you 5 Command Prompt tipsFew people know how useful it is.
.