In PUBG Mobile version 0.12.0 appeared a new update with the theme of Easter. In this updated version, some new items also appear, most notably Lucky Eggs and Normal Eggs.
But finding these items has made many gamers find it very difficult and not too much hope for exchanging valuable items from these eggs. Lucky Eggs will change color after a certain amount of time spawned on the map, and these eggs cannot be directly used from the inventory like most other items.
How to quickly change Scope in PUBG Mobile
How to earn guild points and buy guild items in PUBG Mobile
Some tips you need to know in Darkest Night PUBG Mobile mode
How to find and use Easter Eggs in PUBG Mobile
How to find Lucky Eggs in PUBG Mobile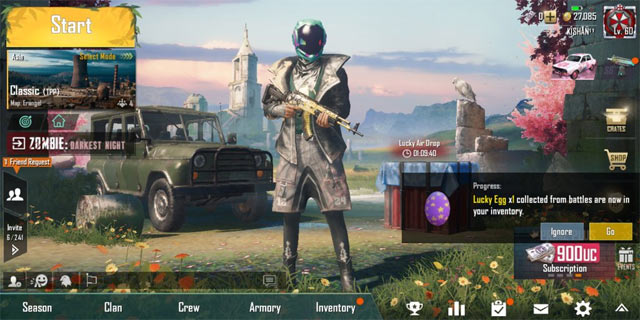 Lucky Egg (Lucky Eggs) is one of those items that are extremely rare and difficult to find in PUBG Mobile. Owners of this item are considered the luckiest. Gamers need to hunt around the map to own these Easter eggs.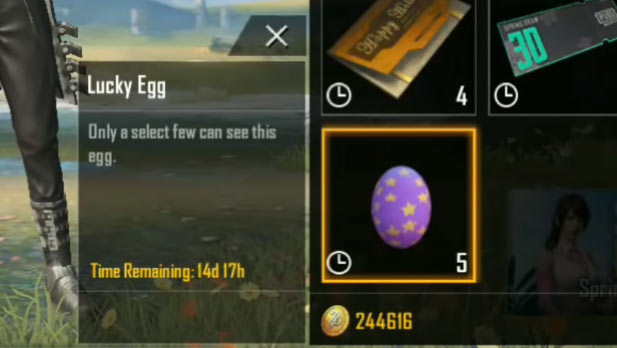 Experience of many gamers, the map Sanhok is the easiest place to find Lucky Eggs. They will often hide in the corners of many homes. With a colorful appearance, gamers will easily recognize when scanning a look around the house.
One thing that few people know is that if you defeat players who have Lucky Eggs, they will also drop for you to loot. So don't ignore any wooden crates that fall from the enemy you just defeated.
How to use Lucky Eggs to redeem rewards
You can only use these eggs to exchange for normal in the Event section, in Spring Lucky Eggs, gamers will see an option to use these eggs to redeem rewards.
Players will have a chance to get between 150 and 300 battle points with 5 eggs in the reward box of this event. If you have 100 eggs, the rewards you will get will be Pistols, Skin-Limits or some coupons to buy other items.
PUBG Mobile's Easter Egg event only takes place a few days, so try to loot as many eggs as possible to exchange for attractive rewards.
.