A lot of Facebook users have thousands of friends, but the amount of interaction on Facebook is very small and want to unfriend those people. So how to quickly filter non-interactive friends on Facebook? Please follow the following articles of ElectrodealPro to do it!
Related posts
Facebook friends automatically software
Unfriend friends with little interaction on Facebook
The fastest way to delete Facebook friends in bulk
How to call video on Facebook, call with Facebook picture on Laptop, PC
What is Facebook interaction? Why need to increase? Ways to increase
Perhaps lately you are in the mood to tidy up your Facebook friends list? After many years, you must have a large number of friends on Facebook, but many of them you do not know who and never interact. They don't comment on your post and you never see them update anything. Besides, as the digital world evolves, online threats have increased dramatically, which means tighter control over who can access your information becomes critical. .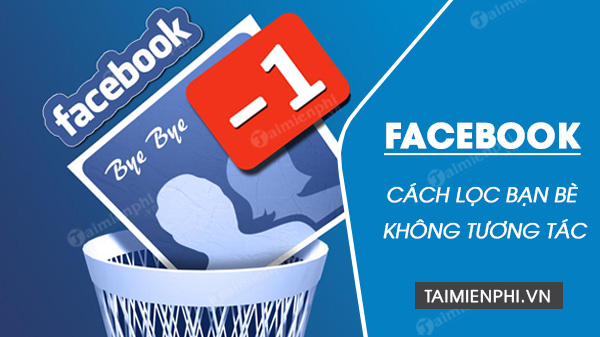 Instructions on how to filter long non-interactive friends on Facebook are simple
Latest Facebook download link:
=> Link to download Facebook for Windows Phone


=> Link to download Facebook for Android


=> Link to download Facebook for iOS


In this article, ElectrodealPro will guide you how to filter out non-interactive friends on Facebook extremely easily to only retain those who are really friends by using the Multiple Tools for Facebook extension.
Quickly filter and remove non-interactive Facebook friends
Multiple Tools for Facebook is a web browser extension that enhances the Facebook user experience by providing a range of useful tools, including a less interactive friend filter. You just need to perform the following simple steps to be able to know the number of comments and interactions of your friends, then proceed to unlink if necessary, especially for people you do not know.
Link to download Multiple Tools for Facebook:
=> Link to download Multiple Tools for Facebook for Chorme


Step 1: Open Chrome and add the Multiple Tools for Facebook extension to your browser.

Step 2: After a successful installation, you will see one Wrench icon The blue color is at the bottom right of the address bar in the browser. Click it to open the tools panel of Multiple Tools for Facebook.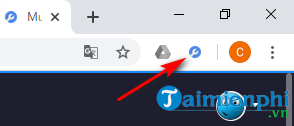 Step 3: Make sure you're signed in to Facebook on Chrome. In the tool panel on the left, click Tools and choose Interaction Scanner.

Step 4: Wait a moment for the scan to complete. This tool will help you count the number of interactions such as Facebook Comment between you and your friends. Then you can get to know so-called "just befriends" people on Facebook.

Step 5: You click Tools again and choose Friends Remover. This tool will help you to remove a batch of friends at once. Here, you just need to tick the people you already know they haven't interacted with on Facebook through the previous scan and click the button. Bye Bye> Unfriend to delete.

https://thuthuat.taimienphi.vn/cach-loc-ban-be-khong-tuong-tac-tren-facebook-58612n.aspx
So, instead of spending time filtering your friends list manually on Facebook, you can easily take advantage of a tool like Multiple Tools for Facebook to take care of this for you. This add-on also has many other features that you may find useful during your use of Facebook. In addition, for your reference How to cancel a friend invitation on Facebook series here, in case you have sent out many friend invitations with many people without remembering who they are.
.