There are songs in the video that we love, but the video content is really boring. To copy music to Smartphone, or extract music from video we need the help of Format Factory, video conversion software as well as getting music from professional video on computer.
Related posts
How to merge multiple Videos into one with Format Factory
Guide to pairing music with Format Factory
How to cut video using Format Factory effectively
Create ringtones by Format Factory, cut music on Format Factory
How to use Format Factory Portable
Format Factory In fact, no stranger to computer users, the software supports converting videos, converting videos to mp3 with many popular formats, such as converting MP4 to AVI, WMV or 3GP.
In addition Format Factory also has the ability to extract music from video by Format Factory, easily convert video to MP3 with MP4, AVI. Manipulation to Extract music from video with Format Factory extremely simple, please see the following instructions immediately.
With videos on Youtube when downloaded, Format Factory will help you to extract music from videos instead of using the current poor online way of downloading music from Youtube, however, the method of downloading music from Youtube by service Online is also an effective measure if your computer has not installed Format Factory
How to extract music from video with Format Factory:
Format Factory: Download Format Factory
Step 1: Download and install Format Factory software according to the link above. After you install it open Format Factory on the computer.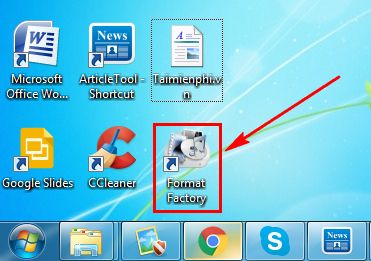 Step 2: In Format Factory software interface select the section Audio.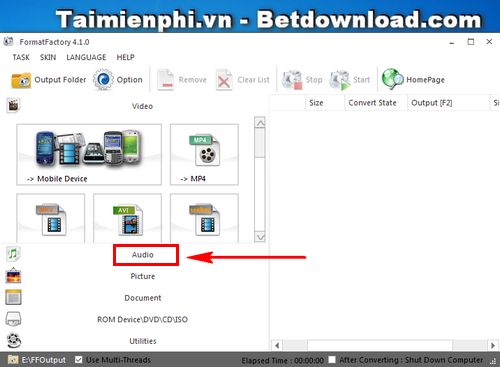 Step 3: Here you can choose to convert the video to the format MP3, WMA … or other formats.
For example, ElectrodealPro will choose to switch MP3.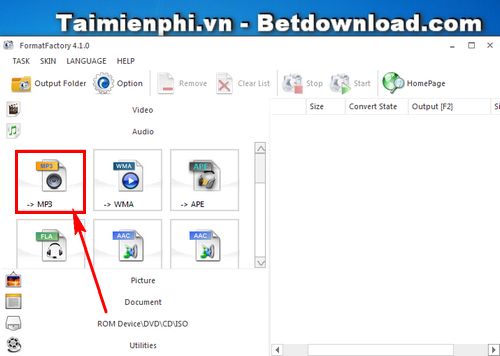 Step 4: The interface for adding files appears. Press Add File to select the video to transfer.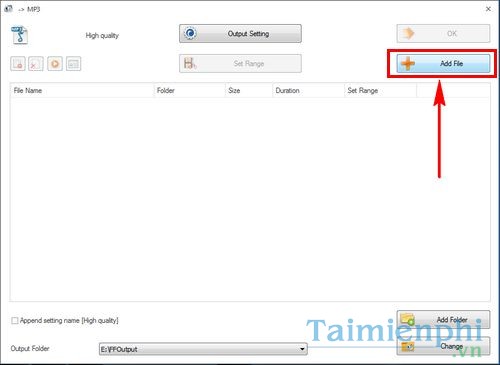 Step 5: Select the file on your computer and press Open.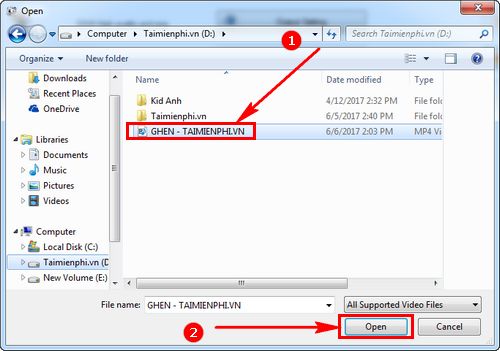 Step 6: You can also choose the location where the music files will be exported. Press Add Folder and Select Folder you want to use to save music.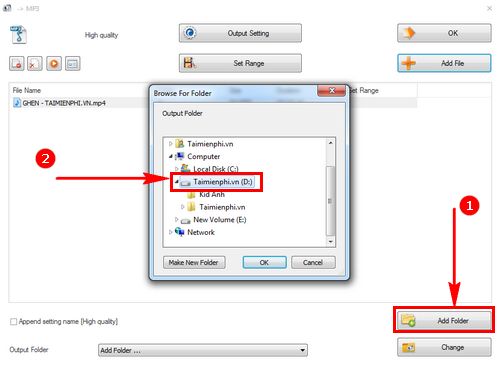 Step 7: After completing press OK.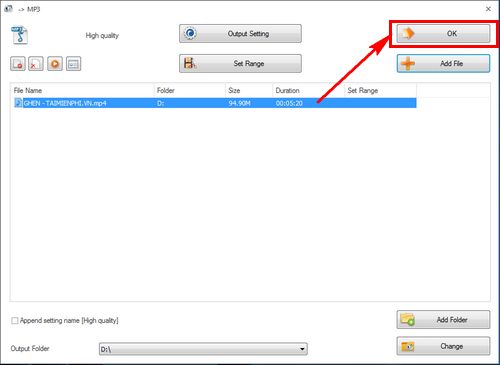 Step 8: Return to the main interface of Format Factory and press Start to start separating music from video using Format Factory.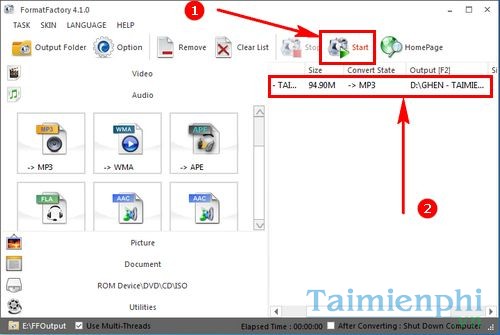 Wait a moment for the transition to take place.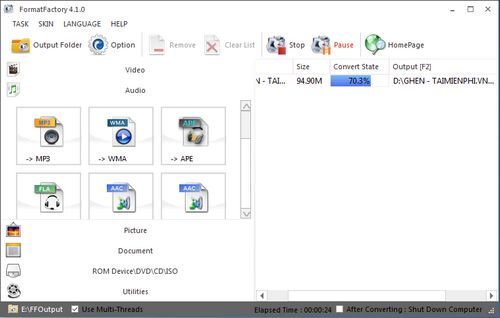 Step 9: Access the Folder you use to save music files and open new songs extracted music from the video by Format Factory.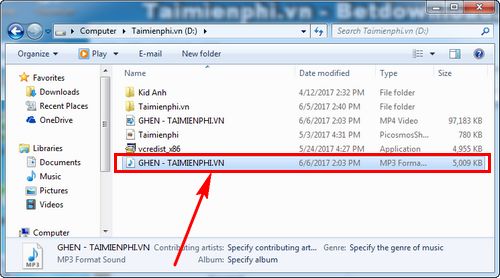 The steps to extract music from video using Format Factory are quite long, but the practice is very easy. You only need to do 1 time to get used to separating music from video by Format Factory.
Using Format Factory not only you get sound files but also from those files create extremely good ringtones for your phone, see how create ringtones using Format Factory to make ringtones for mobile phones.
https://thuthuat.taimienphi.vn/cach-tach-nhac-ra-khoi-video-bang-format-factory-24533n.aspx
During the process of using Format Factory, many people encounter Error 0x00000001 when converting videos in Format Factory. To fix Error 0x00000001 when converting video in Format Factory, you need to download additional software. Detail way Fix Error 0x00000001 When converting videos in Format Factory is already in the article of ElectrodealPro. Please refer to if you encounter this problem while using Format Factory .
.