Photoshop provides users with many options to export image files, not only the option to save images to a computer. You can use images to print as advertisements, post on social networks or print as complete files. Or if you want to export image files to send via email, you can also convert photos as PDF or lower quality JPG images to easily send via email. The following article will guide you how to export image files in Photoshop.
1. Export Photoshop image file to print
To bring the image to print, we set the image to the highest quality level. The color model used will be the CMYK standard.
In Photoshop image want to export click Edit then select Convert to Profile …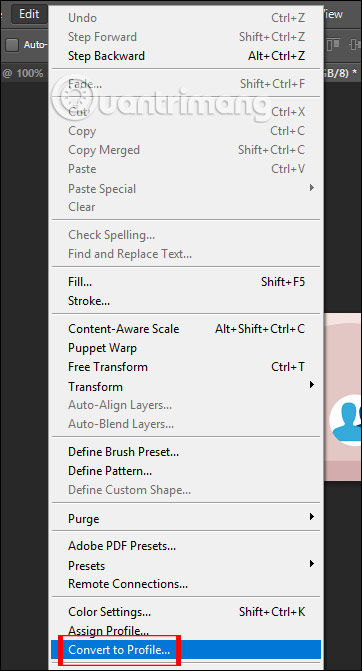 Then the user Click on Profile and Working CMYK as the picture then Click OK to continue.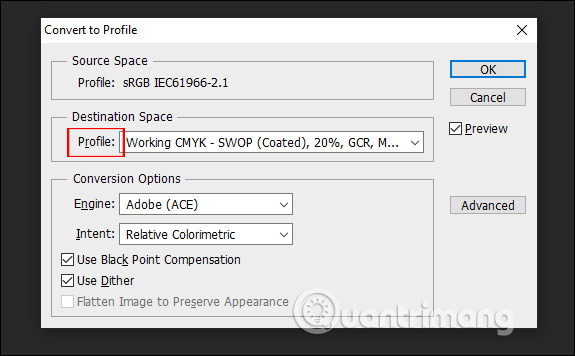 Users proceed with saving photos, Click Save As then select The file format for saving is JPEG.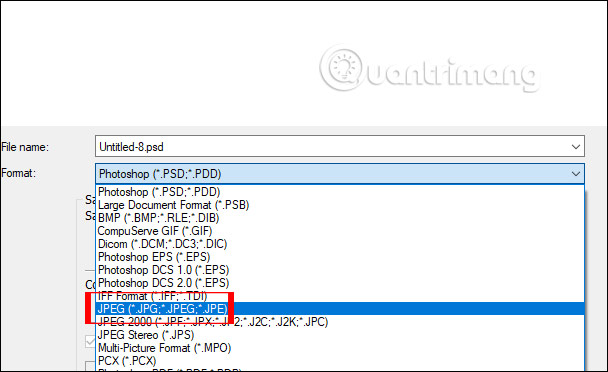 This time displays the interface custom image, section Quality is Maximum or stay level 10 – 12.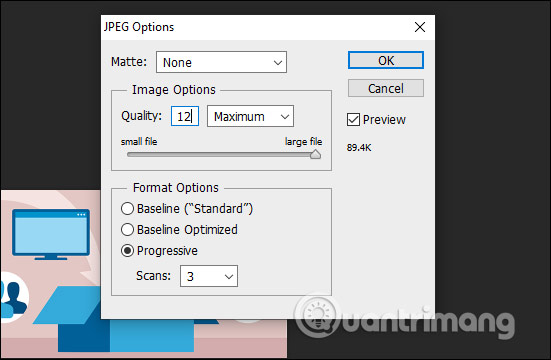 2. Export images to Facebook or website
Images uploaded to the website should ensure good image quality but not too large image size.
Method 1: Save the image manually
We Click Save As to save the image below JPEG format to save image file with low capacity. At the section JPEG Options you choose Quality at 6-8 levels for good image quality and not blurry but not too high capacity.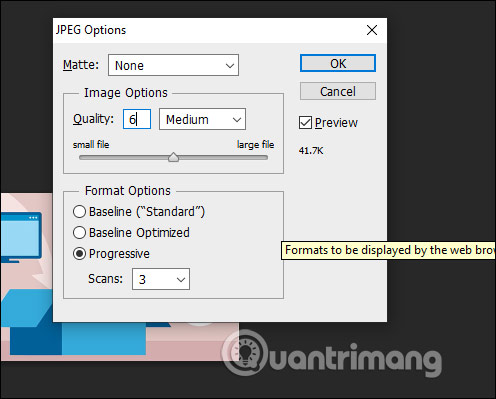 Method 2: Set images automatically for websites
Click File and then continue Save for Web.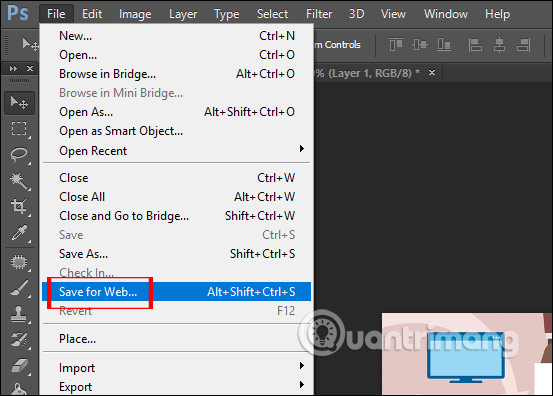 Then click Optimized tab. Continue with Preset item choose the JPEG Low, Medium, or PNG to export images with good quality but not too high image size. Click Save to save.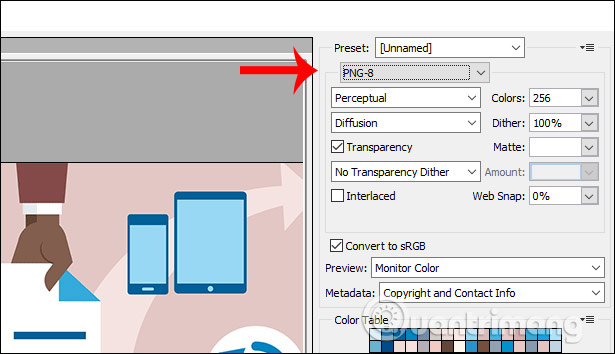 3. Export photos by email
Images when emailed should be smaller than A4-sized images, using low-quality image files.
Method 1: Export low-quality JPG images
Press Save A to save the image below JPEG format, then the section Low quality and choose from 1-3.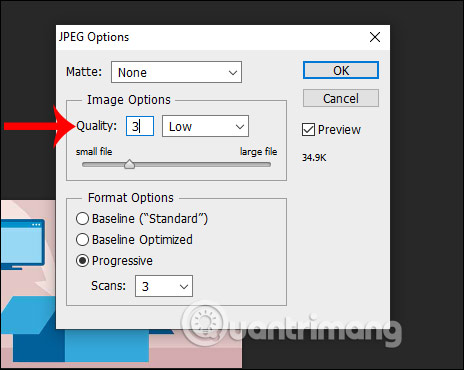 Method 2: Export images in PDF format
We click Save As and select Save formats are Photoshop PDF (* .PDF, * .PDP).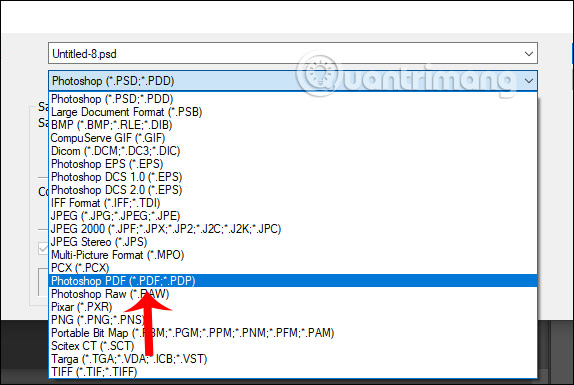 At the new Compression section, we look to the side Image Quality choose Low then click Save PDF is done.
See more:
Instructions for creating animations, GIFs with Adobe Photoshop
How to sharpen images in Photoshop in 2 ways
How to crop a circular image in Photoshop
Instructions to reduce the image size in bulk Photoshop
I wish you successful implementation!
.