In older versions, Office 2016 is only dark gray (Dark gray), white (White) and light gray (Light gray). But to this latest Office 2019, Dark background theme Dark theme has been added by Microsoft. And now you can turn on dark mode in Office 2019 to use it.
Related posts
What's new in Microsoft Office 2019?
How to install Office 2019 for Macbook
Office 2019 SKUs are now available
Microsoft includes OneNote UWP as the default application for Office 2019
WPS Office 2019 is available now on the Microsoft Store
Currently users can use the official Microsoft Office 2019. Up to the present time, this is the latest official version, and basically the main features of this version do not have many differences compared to its predecessor, Office 2016. Differences The most obvious that can be immediately mentioned is the improved interface, Office 2019 has added and allowed users enable dark mode in Office 2019 Dark theme dark background mode.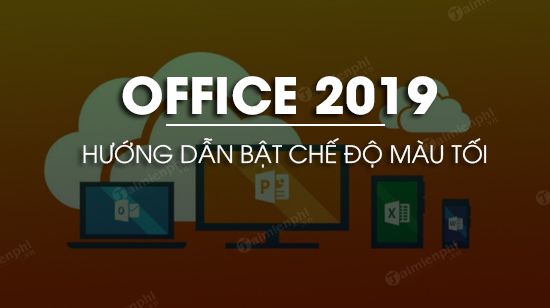 Set up Dark theme mode in Office 2019
– Download Office 2019 here.
– See how Install Office 2019 here.
How to enable dark mode in Office 2019
To activate the Dark background theme on Office 2019, users just need to open Word or Excel or Powerpoint … to manipulate the activation. When you activate successfully in Word for example, the dark mode will be automatically enabled in other applications such as Excel, Powerpoint …
Method 1: Enable dark background in Options
Step 1: First, you open up Word -> click on the menu File ->Options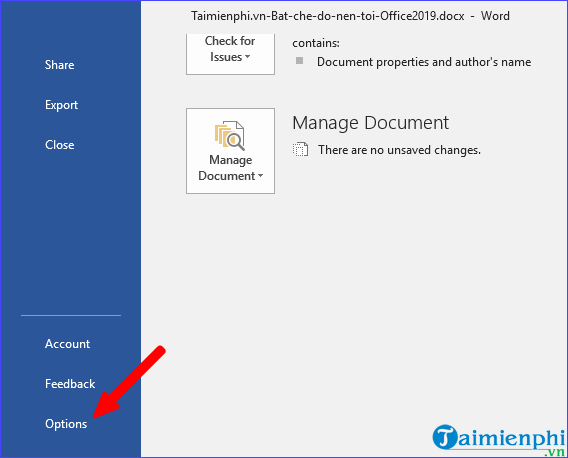 Step 2: At the new display interface section General -> you look right -> go to the section Personalize your copy of Microsoft Office.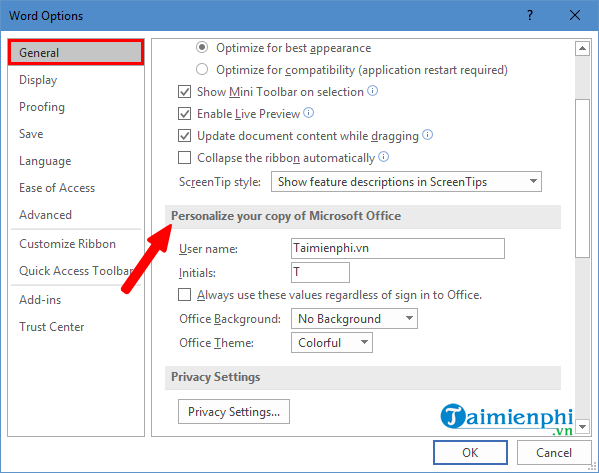 Step 3: In section Office Theme By default, the interface color will be Colorful. To switch to dark theme Dark theme -> click on the triangle icon and select Black. Finally, click select OK to save.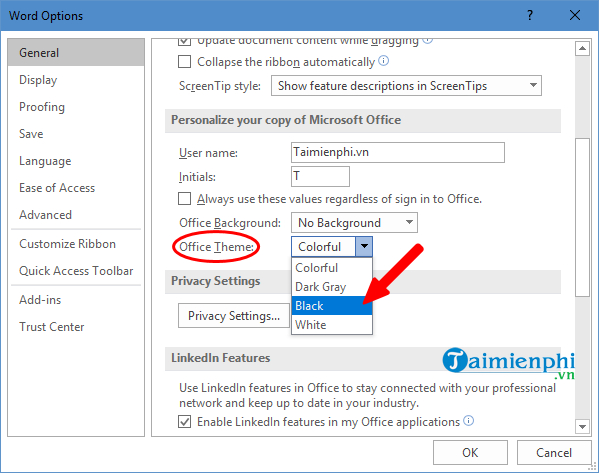 As a result, the Word program interface will automatically switch to a black background as shown below. The optional items will still be written with white letters for the user to easily choose when working.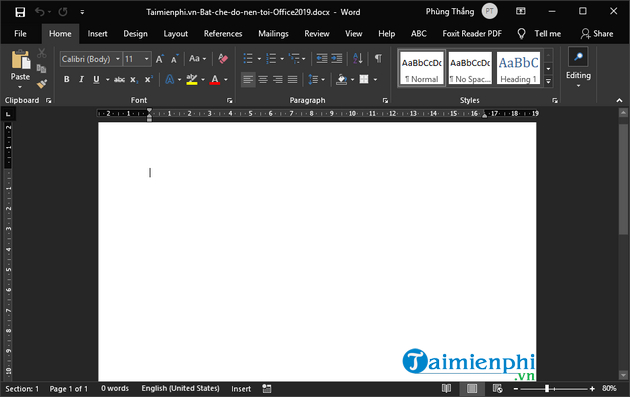 You open Excel will also see a dark background interface like Word in the image below: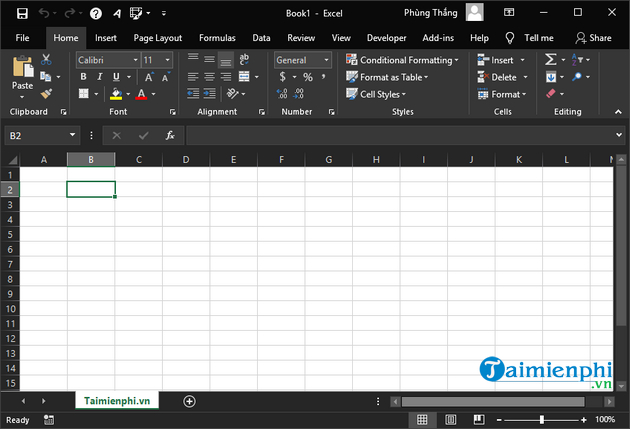 The same goes for Powerpoint when you open it: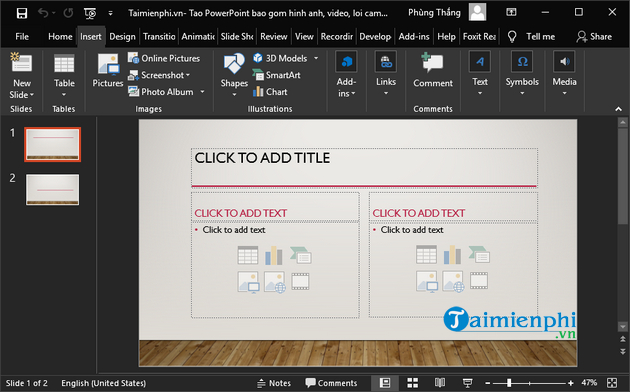 Method 2: Turn on the dark background of Office 2019 in Account
Step 1: Also in the interface of Office 2019 -> you click on the menu File to display the options list -> then tap the item Account.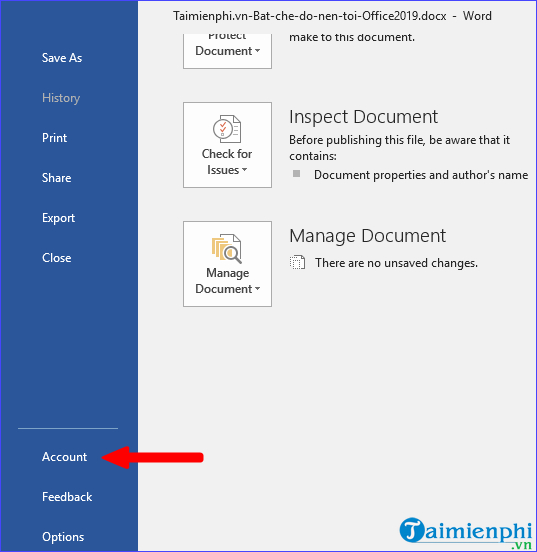 Step 2: You also look right to see the section Office Theme -> you click and select Black to switch to a dark background. As a result, you will also switch to dark mode on Office 2019 like we did above.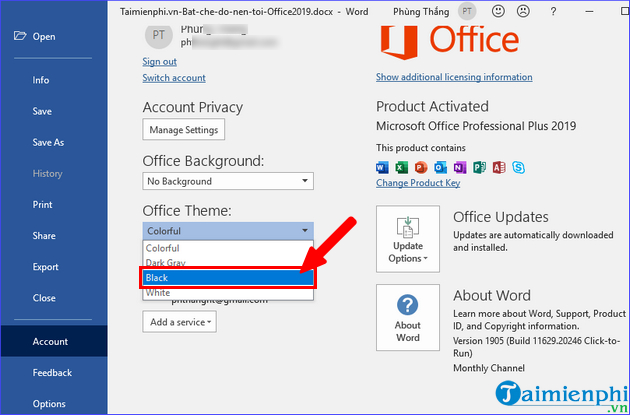 With the two above methods to quickly help users easily enable dark mode in Office 2019 to use already. If you want to change the theme, please change it according to the instructions above to have the black background as desired.
https://thuthuat.taimienphi.vn/huong-dan-bat-che-do-mau-toi-tren-office-2019-48415n.aspx
For those of you who want to change the language, Vietnamese for Office 2019 It is not too complicated to replace the default language of English. Please follow the instructions that ElectrodealPro introduced to install yourself, not only in Vietnamese but also any other language if you want.
.