UOffice is a useful tool for office users who regularly work with softwares such as Words, Excel, PowerPoint … UOffice helps you to fix font errors effectively. The way to download and use UOffice is also very simple, you will quickly master it in just a few tutorial steps below.

Related posts
Use MySQL Workbench to load AWS data
35 websites for downloading Free Vector images
Download Ninja choose to download files quickly instead of Internet Download Manager
How to use Tubemate to download videos on Youtube
User guide for Bittorrent software
The biggest strength when you download and use UOffice is to change the font, the text remains formatted. Some more advantages are as good as you can get convert lowercase to uppercase, convert fonts directly in the document to convert font without having to use copy – paste command.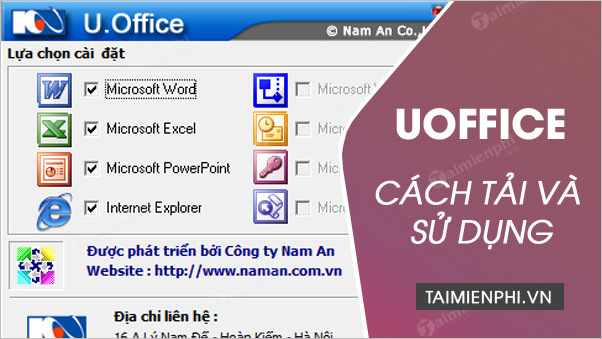 Download and use UOffice
INSTRUCTIONS ON HOW TO DOWNLOAD AND USE UOFFICE
To download and install, follow these steps:
Step 1: You download the UOffice installer from here:
=> Link to download UOffice for Windows


Step 2: With sets Office 2010, 2013, 2016 When installing will error: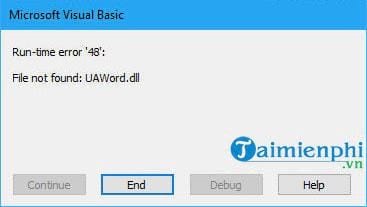 To fix the error Run-time error '48' You do it in the following way:
+ Download tool Disable Enable DEP
+ You unzip the downloaded file and run the file Disable_Enable_DEP.exe.
+ You choose DisableDEP and restart the computer to fix the error.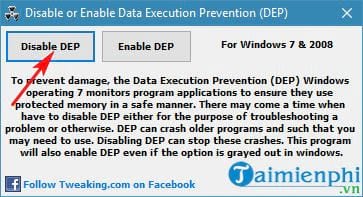 Step 3: Before installing, you should turn off all Office applications and install with Administrator rights. To install with Administrator rights, right-click the installer and select Run as administrator: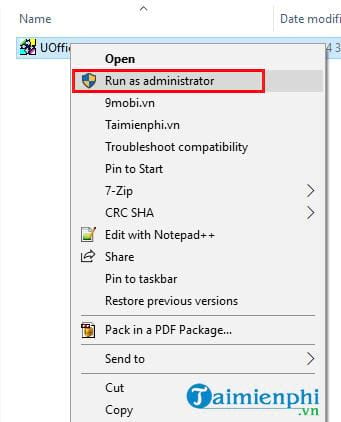 Step 4: You make the installation to use. You click Install To install or remove, just simply click Uninstall.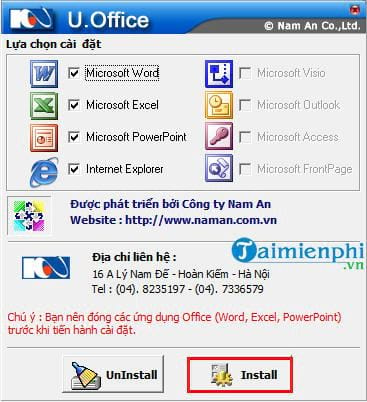 Step 5: When installed successfully, the software interface will display "override" on the toolbar of the Office suite, otherwise it is located in the toolbar Add-Ins. The following figure is the interface when using Office 2016:

Image Software Menu: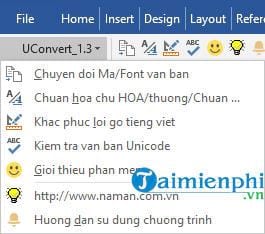 1. How to Convert Text Code / Font.
Display: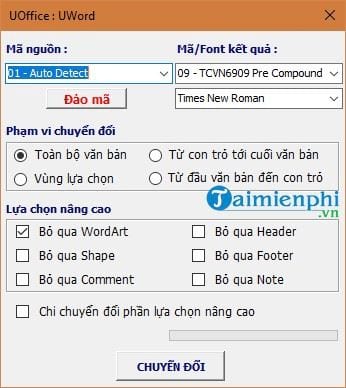 Function:
Source code: Encoding of old documents (if you are not sure, choose "Auto Detect").
Resulting Code / Font: Select the code of the conversion encoding (Common encoding: TCVN 6909: 2001 Pre Compound).
Conversion range: Allows converting all or part of a document.
Advanced options: Allows the conversion of Word objects or not.
Convert button: When selected will convert the document.
For example:
There is a text error font as shown below. Verify text using font VnTime But the computer is not using this font, so the error is displayed. Now you need to convert the font code to Times New Roman to fix the error.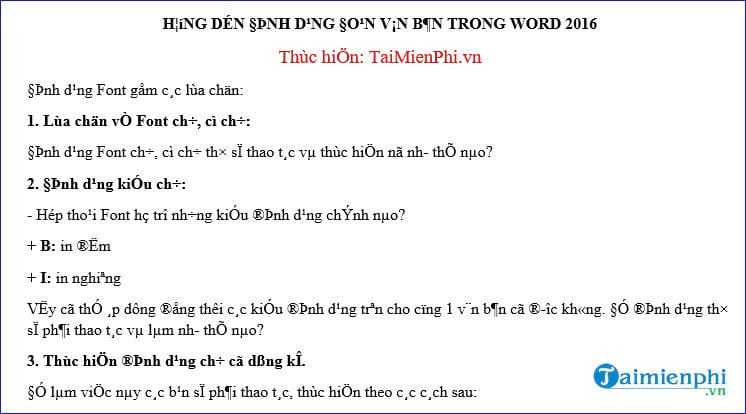 To handle you go to tab Add-Ins choose Uconvert_1.3 then choose Convert Code / Font text. You select the parameters as shown below and then press Convert.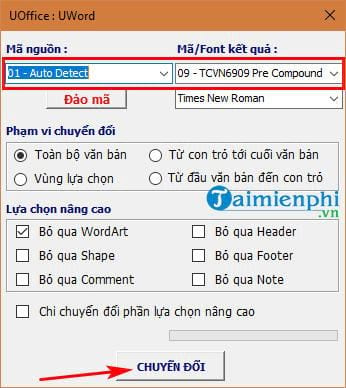 And here is the result after doing it: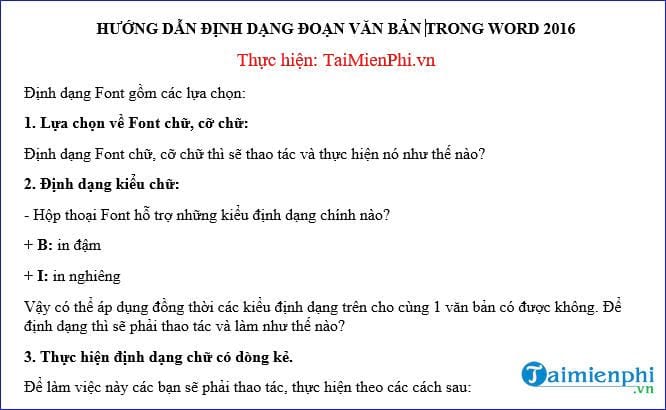 2. How to Standardize uppercase / lowercase / standard.
Display: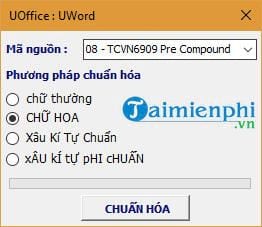 Function:
Source code: The encoding is currently used in the document to be standardized.
Standardized method: Allow to choose as normalization is: lowercase letters, capital letters, string of standard characters, x chà © cHUAN PHI.
Press Standardized: To standardize the necessary text.
For example:
– Paragraph images before normalization:

– Standardized paragraph images. Here choose Standardized method is FLOWER: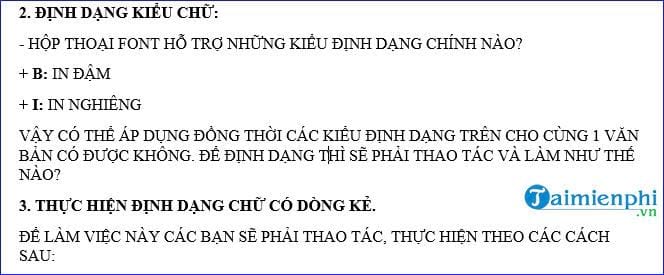 3. Fix Vietnamese typing error.
You choose this item when installing UOffice for the first time to have a standard Vietnamese environment. When selecting this item, if it is already set, the message will appear as shown below: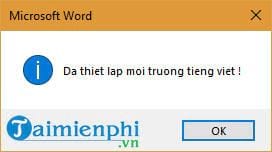 4. Check Unicode text.
This item allows you to check whether the text is currently in use Unicode No, is there any other objects that use other fonts?
– If text does not use charset Unicode then when selected will display as the message below. To convert you just have to choose Yes and do the same conversion as explained above.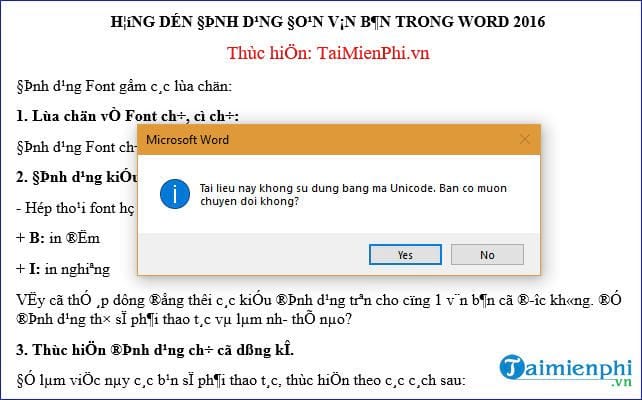 – Where the text uses correct charset Unicode then, when selected, no notice will be displayed.
5. Some other functions of UOffice.
– Function Software introduction: Allows you to view information about UOffice software.
– Functions Instructions for using the program: Allows you to link to web site for instructions on how to use the UOffice software.
Above are the full instructions how to download and use UOffice. Hopefully, these detailed, visual instructions will help you. Good luck.
https://thuthuat.taimienphi.vn/cach-tai-va-su-dung-uoffice-39331n.aspx
The latest version of Office 2019 has officially been released, you can download and install Office 2019 with detailed instructions shared on ElectrodealPro.
See also: How to install Office 2019
.