In today's article, ElectrodealPro will introduce and help music enthusiasts know how to download and install. MuseScore, music composer software on your computer to turn your dream of becoming a famous singer or a talented composer right on your PC.

Related posts
MuseScore configuration required
How to use MuseScore to create new music
How to download and install Encore, composing software on your computer
How to compose music on a computer with Encore
Top tool to download mp3 music from YouTube videos online
MuseScore is a composing software with a fairly simple design interface and is an effective tool, assisting and helping you in your experience as a real musician. In addition to support on the Windows platform, this software also supports both iOS and Android mobile operating systems.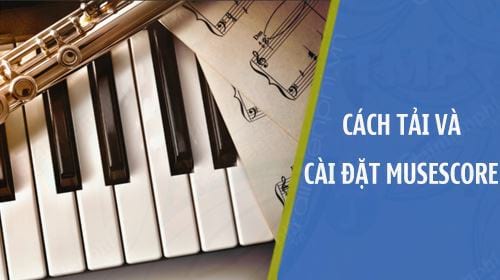 Download and install MuseScore music composer software on the computer
How to download and install MuseScore, music composition software on a computer
If you are curious and want to use soon MuseScore on PC, please follow the article instructions for downloading and installing MuseScore below to see how.
1. Download MuseScore for PC
Step 1: You access the page to support downloading music composer software MuseScore here, then click the button Download to download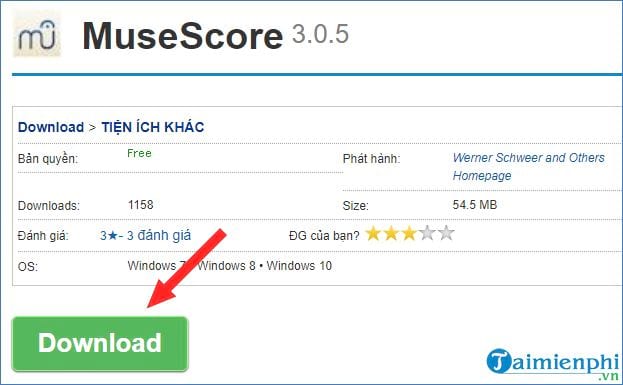 Step 2: A list of download links MuseScore below section Other versions -> choose another version if you want or click download the latest version 3.0.5 as shown below.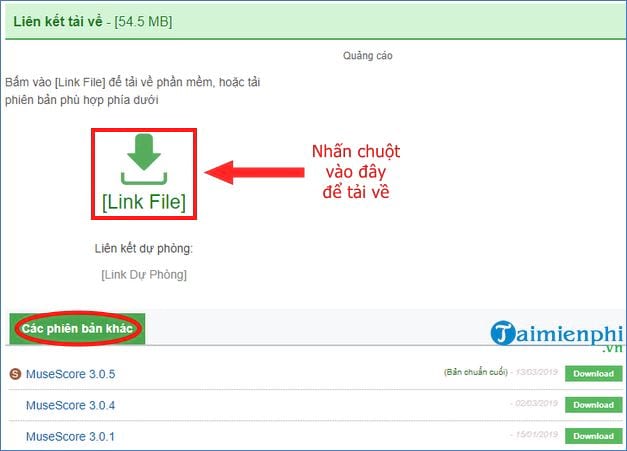 Step 3: Display Download File Info appears -> you select where to save the installation file in the item Save As -> then click on Start Download to load MuseScore about.

If you haven't already IDM then see how to download and install IDM here.
2. Install MuseScore on PC
Step 1: You navigate to the location to save the downloaded file -> then double-click on the file to install.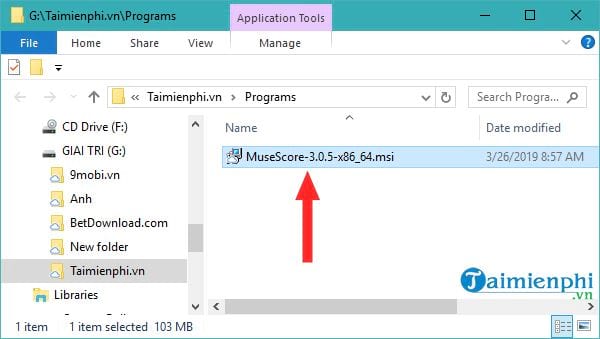 Step 2: Installation interface MuseScore appears -> you press next to continue.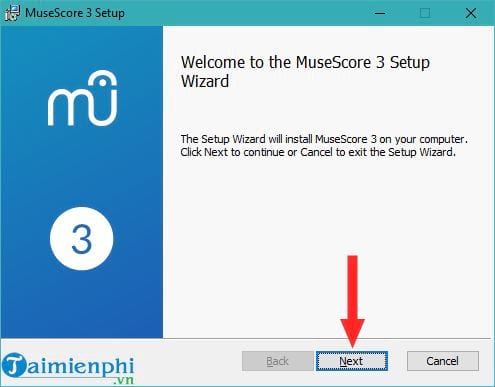 Step 3: You tick the item I accept the term… to accept the agreement from the manufacturer -> then select next to continue.
Step 4: In section Destination Folder -> click select next to agree to install the software MuseScore at the default location, or you can choose Change to find the new install location.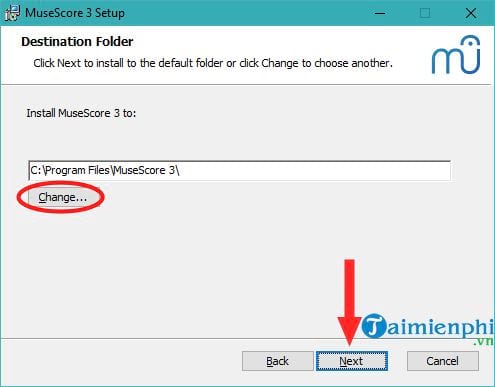 Step 5: Click the button Install to start installing the software MuseScore.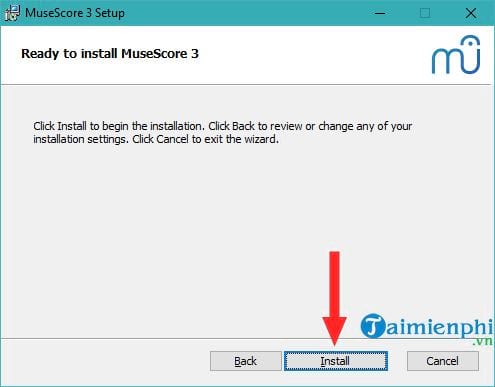 The installation is complete -> press select finish.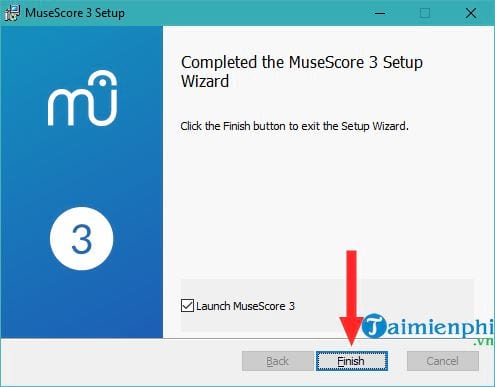 However, for you to use MuseScore, then you need a few more setup steps. After you press finish, another interface as shown below will appear -> click select next to continue.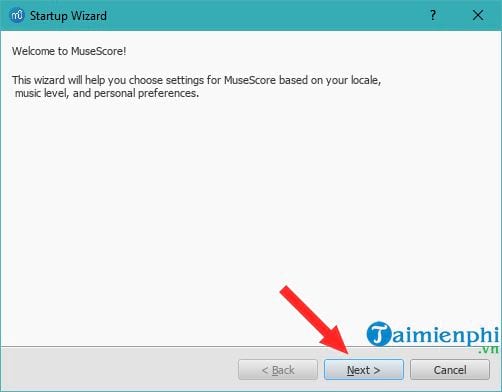 MuseScore music composer software Windows version will let you choose the language to choose from -> and you can choose Vietnamese or another language if you want.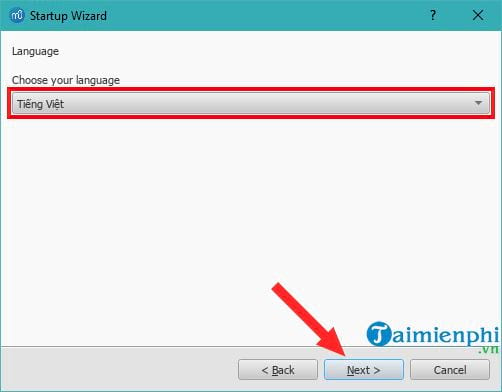 Next up Keyboard Layout allows you to set up the keyboard.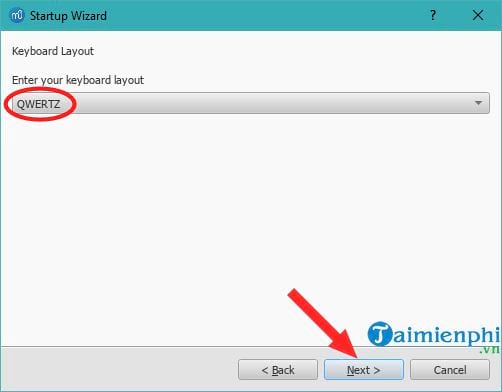 If you are not professional, then you can choose the work mode Basic, or want to be more advanced, you choose Advanced -> after each selection, press next to continue.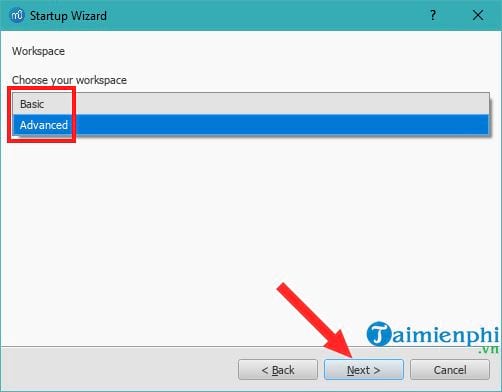 MuseScore There will be instructions for you if you first use it, so you can skip this step by choosing No in Would you like to see these tours?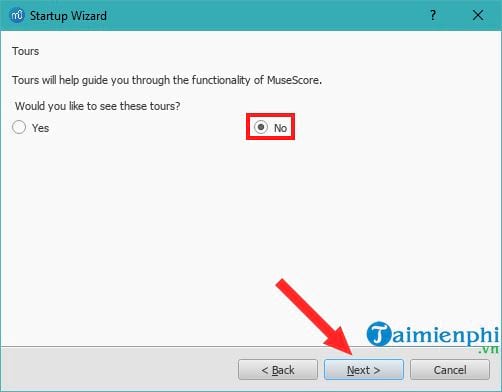 And finally, you click finish again to complete the installation.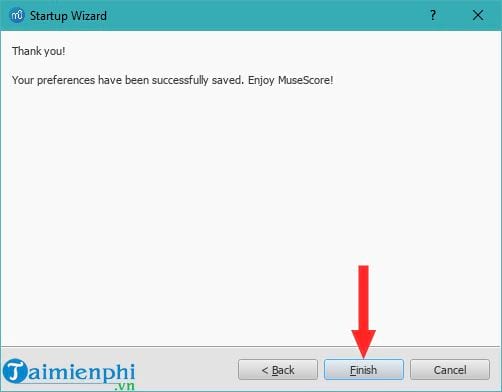 Figure below is the interface MuseScore music composition software on your computer when you open it.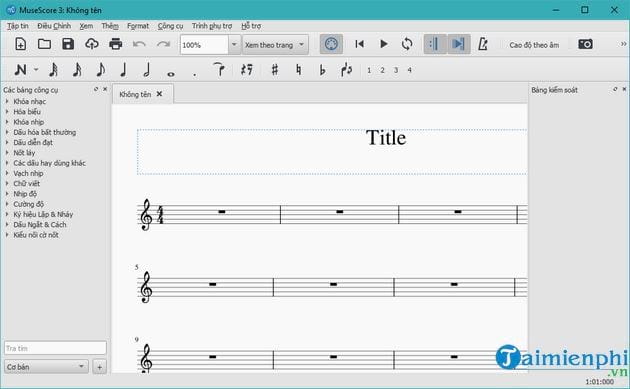 Above are download instructions and Install MuseScore, music composer software on your computer for you to start having yourself a good application in composing music, challenging you to experience becoming a true singer and songwriter. With MuseScore When you use it, you will find it is a software that supports music playback, exporting or importing music files in the standard format MusicXML, MIDI format or popular formats like MIDI and MusicXML.
https://thuthuat.taimienphi.vn/cach-tai-va-cai-dat-musescore-phan-mem-soan-nhac-tren-may-tinh-45058n.aspx
Alternatively, if you are using another composer tool, you can also import the file you are working on to the software. MuseScore. After you compose music files on this software, you can export them to files in familiar formats like PDF, SVG or PNG. Good luck!
.