BP is the easiest currency to earn in PUBG Mobile, and also has an item that helps double BP when received. To double the amount of BP received in PUBG mobile, please follow the instructions below this article.
Summary of the best vehicles in PUBG Mobile and the things you don't know yet?
Some great PUBG Mobile tips when you want to cross the bridge
How to play Zombie mode: Darkest Night PUBG Mobile
How to double BP in PUBG Mobile
First you need the BP Duplicate Card item, which can be obtained in the Treasures section of the Shop for 10 UC.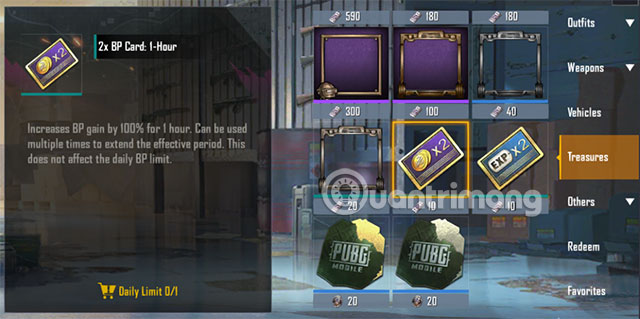 Or you can get free by landmarks in Royale Pass. There are two types of cards: double BP within 1 hour and within 1 day.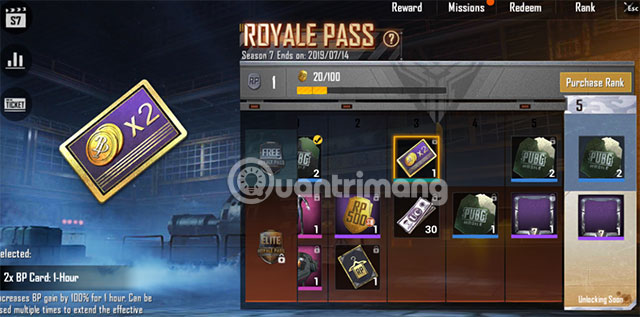 In your inventory it will be located in the items section. Press Use / Use.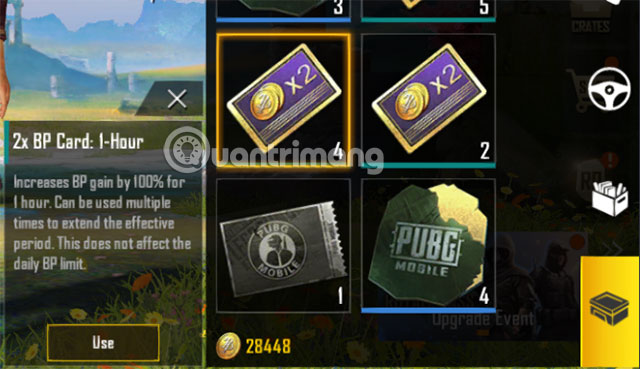 Select the amount you want to use then click OK to double BP.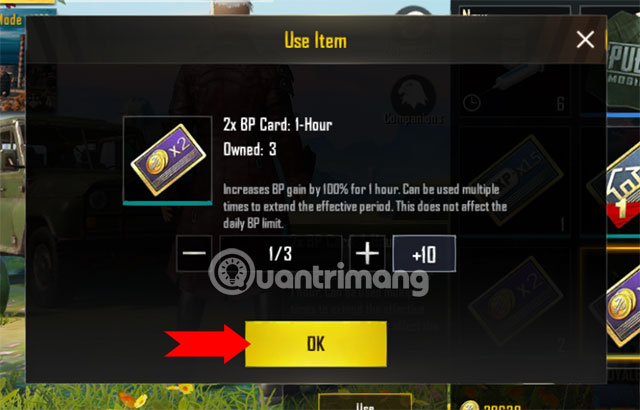 You can use it multiple times to extend the lifespan of the double BP card. This has no effect on the daily BP limit.
.