For people who regularly listen to music on Zing Mp3, it is better to create the above playlist Zing mp3 for myself to be able to listen to a bunch of my favorite songs once, don't waste time searching for individual songs to listen to. This is a feature that many people use, it applies to both free and paid.

Related posts
Sign up for Zing mp3, create a Zing Mp3 account to listen to music on your computer
Using Zing MP3 listening, downloading high quality music
How to download copyrighted music on Zing MP3
How to download MP3 music on Zing MP3
Timer turn off music on Zing MP3
Feature create playlist on Zing MP3 not only popular with Zing MP3 but also many other online music sharing services websites. Even Youtube can do this. In terms of version, this is a feature that allows you to create your own playlist and to do this requires users to register Zing MP3 and log into this system. You can read Zing MP3 subscription here, then together start creating playlist on Zing MP3 music.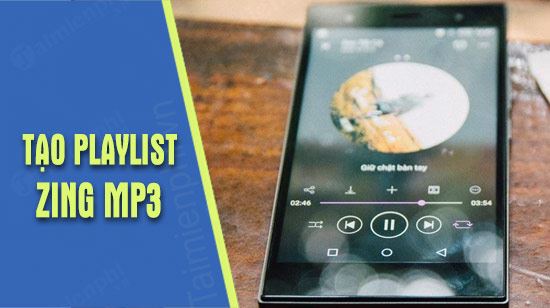 Create playlist on Zing MP3
How to create playlist on Zing MP3
In addition to using Zing MP3 web version, users can use it on their mobile devices such as Android, iPhone. Download Zing mp3 for mobile devices below.
– Download Zing MP3 for iPhone.
– Download Zing MP3 for Android.
Step 1: The first step we take HERE to go to Zing MP3's website and log in.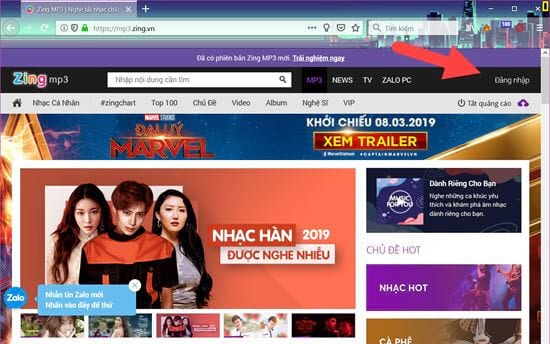 Step 2: Click log in with Zalo because Zalo and Zing MP3 are currently in the same system, you can use 1 of 2 to proceed with the login.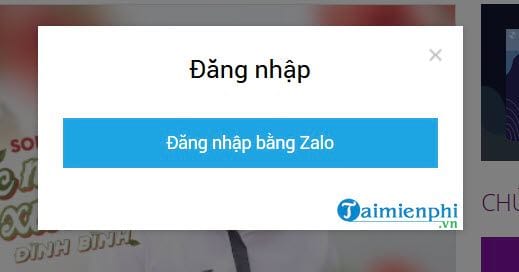 Step 3: Conduct login Zalo as usual, there are many ways to login Zalo such as entering password, confirming login or using QR code.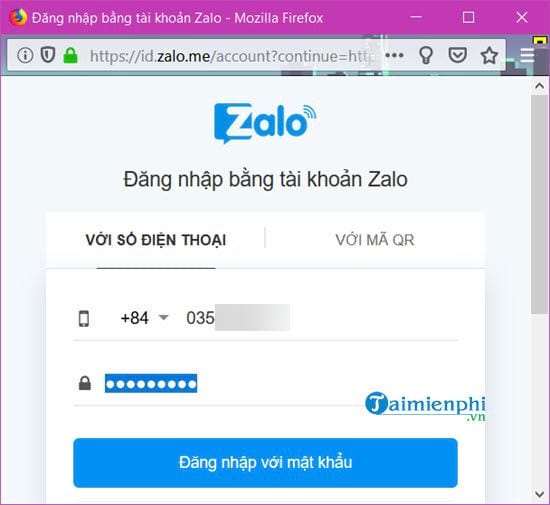 Step 4: After successful login, click on the section personal music right there.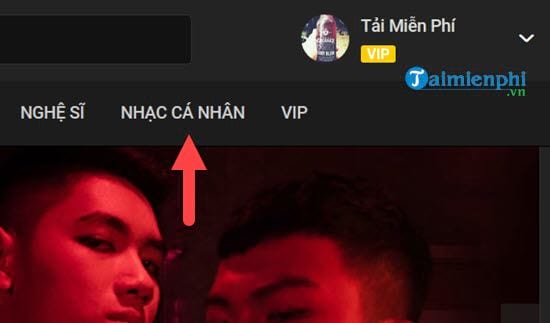 Step 5: Next, click Playlist section to start creating playlist on Zing MP3.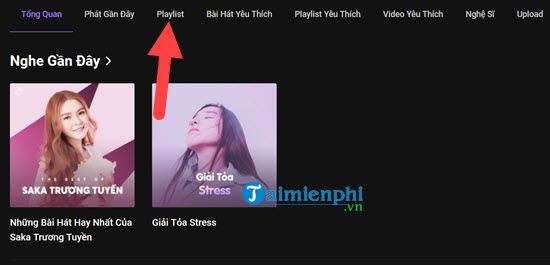 Step 6: Here we have made a Playlist available but the amount of creation is unlimited so we can create a new playlist for each genre, create your own albums.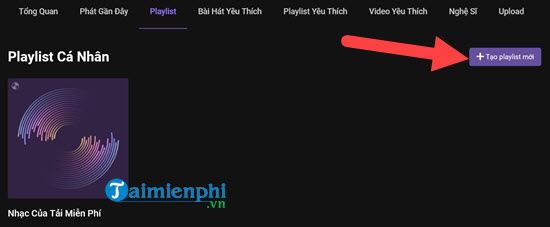 Step 7: In the playlist creation section on Zing MP3 is very simple, just enter a name, a short description and in addition, you can add a thumbnail image for this Playlist and save it.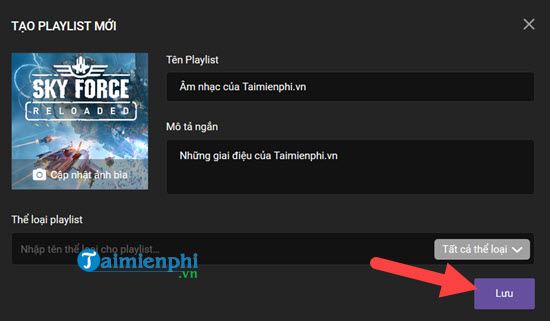 Step 8: After creating, we now proceed to add more songs, each song is available three dot icon, click on it and then click next add to add the song to the playlist.

Step 9: Another menu appears, Playlist selection that we created earlier.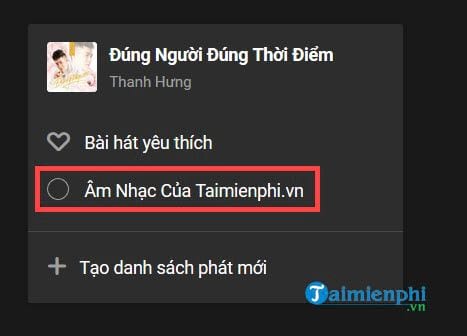 When there is a notification that the song has been added to the playlist, turn it off and go back to the Playlist you just created.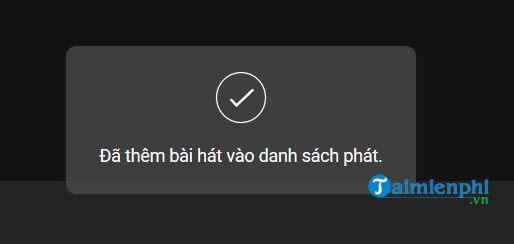 Step 10: And now in the list you will see that song is in your own Playlist, this Playlist applies to the account you log in and sync all devices using this account.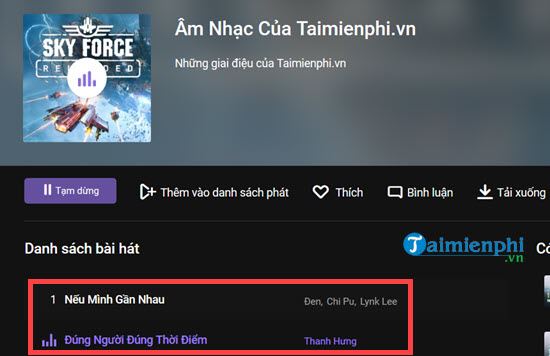 Step 11: When you click to view the list you will see in addition to the added songs, there are also songs with the same theme, and of course we can move these songs to the Playlist immediately.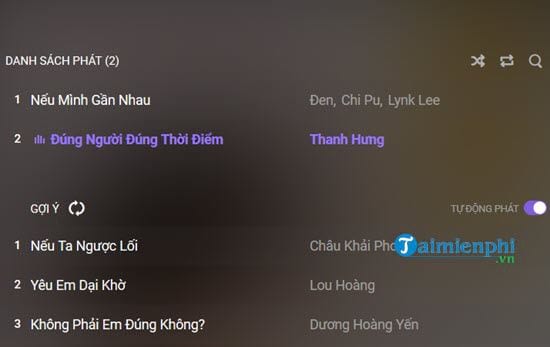 https://thuthuat.taimienphi.vn/cach-tao-playlist-nhac-tren-zing-mp3-tao-danh-sach-nhac-13630n.aspx
Above is a quick guide on how to use Zing MP3, create music playlists on Zing MP3 and help Zing MP3 users get their own music Playlists, this is the basic trick of Zing MP3 so nothing. too difficult for the user to follow. However, if you have any questions, do not hesitate to comment below to share, the team of ElectrodealPro will help you handle that problem.
.