You are trying to create a Facebook Fanpage to sell online on Facebook, build a brand for yourself or your company, so please join ElectrodealPro to refer to the article below to set up Fanpage on Facebook for details below.
Related posts
How to set up Facebook Fanpage on Android phones
How to get Facebook Fanpage ID
Restore Fanpage, retrieve deleted Facebook Fanpage
How to delete messages on facebook fanpage
How to Live Stream Video on Facebook Fanpage
Create Facebook fanpage is the best way to build a brand as well as a personal product to attract users. Instead of building a personal Facebook with fewer features, creating a Facebook fanpage will be supported by a lot of Facebook features, especially allowing more people to manage.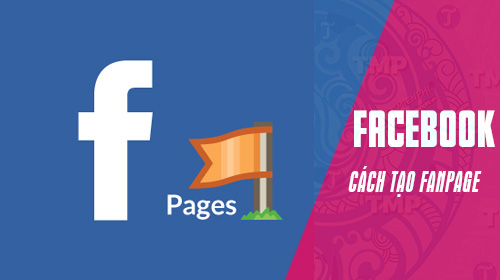 How to create Facebook fanpage, set up fanpage on Facebook
Creating Facebook fanpage is also a necessary trend of many companies, not just the young people who are passionate about using Facebook today and you already know how to create Facebook fanpage for your own, or for your company. . Creating a Facebook fanpage has many advantages and compared to creating a group on Facebook it is not inferior to features and benefits, of course if you are a professional marketing, you will have to create both Fanpage and Facebook group to achieve effectiveness. the highest fruit.
Content:

1. Create Facebook fanpage on computer
2. Set up Facebook fanpage by phone
Create Facebook fanpage, set up fanpage on Facebook
1. Create Facebook fanpage, set up Facebook fanpage by computer
Step 1: To create Facebook fanpage you just need to go to your Facebook click on the arrow icon then choose Create page.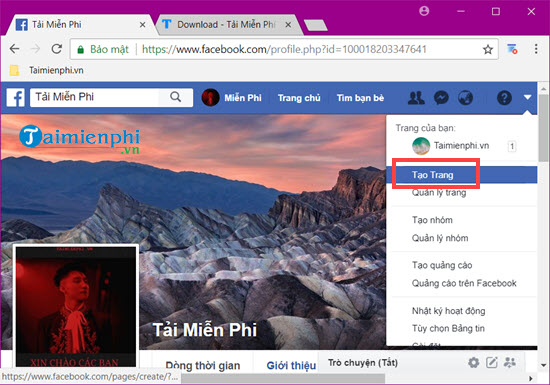 Step 2: Here will have 2 options for you to create Business or brand or create Community or people of the public instead of 6 options like before. Here if we choose the business or brand, please click on the left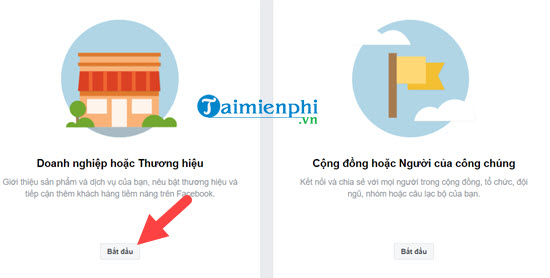 Step 3: Here the system will ask to choose the company's field, address as well as phone number.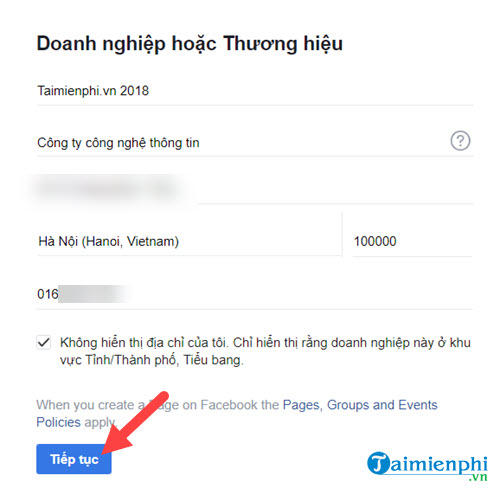 If we choose the right item, just name Facebook fan page and then the category, you can type any name and the system will automatically suggest you, if not, you can leave the same.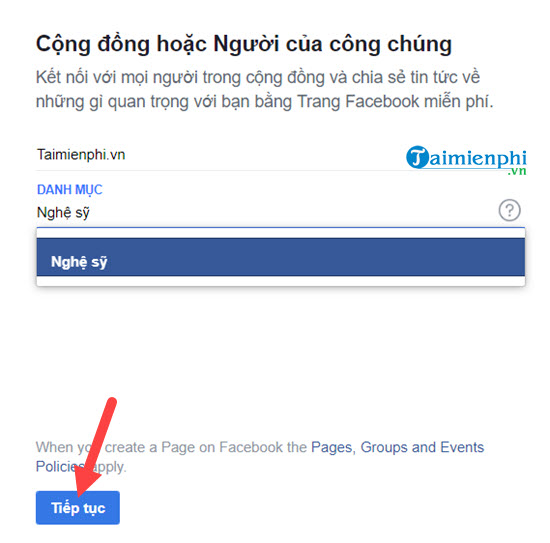 Step 4: Next, Facebook will ask you to upload your avatar when creating a Facebook fan page, Click to select the photo.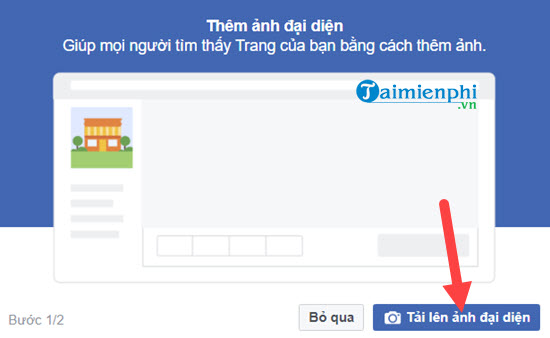 Select any photo that you want as your avatar, the profile picture can also be changed later.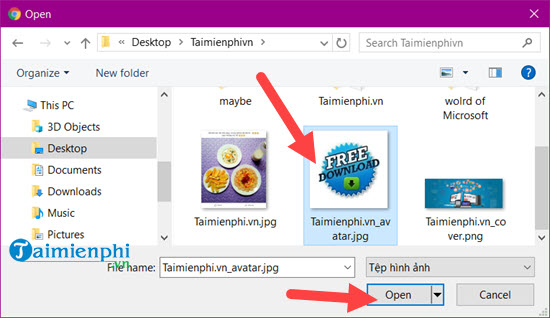 Step 5: Immediately after uploading the avatar is the cover photo for Facebook, similarly click upload a cover photo.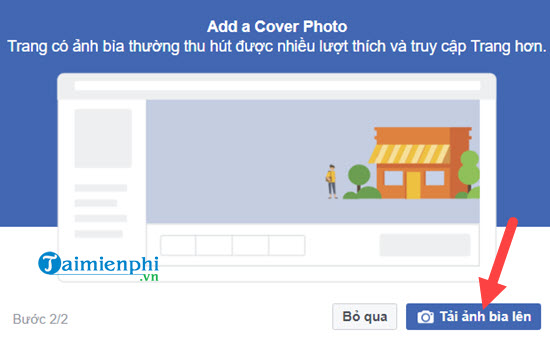 Then choose any cover image from your computer.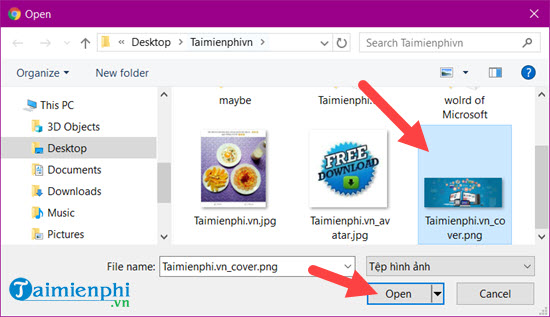 And after 2 steps above creating Facebook page is complete, the rest of editing or setting up is entirely up to you.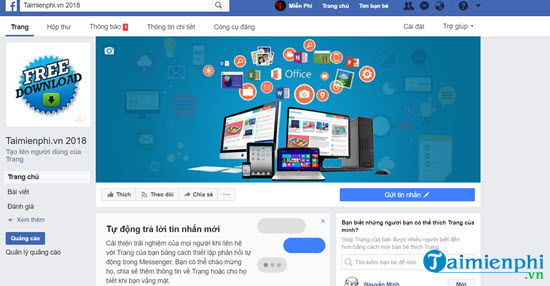 For Facebook fanpage to grow after creating Facebook page, you should invite your friends to support.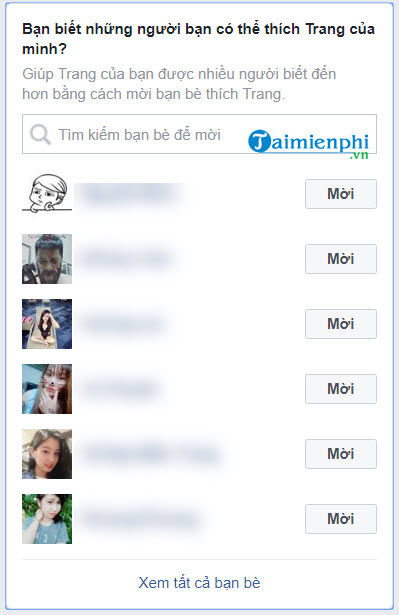 Starting now you can quickly access Facebook through the top menu, right below your personal name will be the Facebook page that you just created Facebook fanpage according to the instructions above.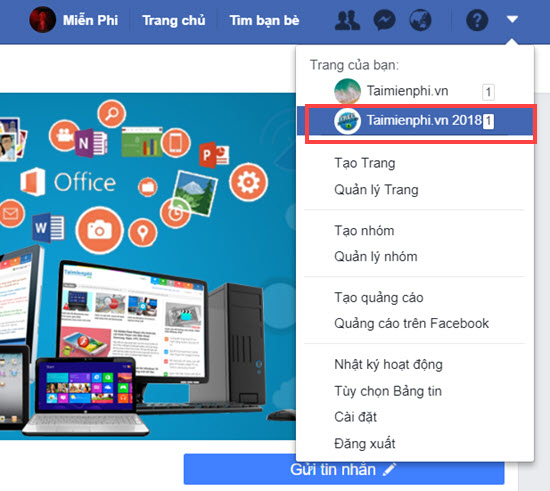 Set up Facebook fanpage with old interface
Step 1: To create a Facebook Fanpage, first of all you need a Facebook account. If you haven't Sign up for Facebook either by Email or by phone number.
After creating a facebook account, you proceed to login Facebook to start creating Fanpage. First from the Facebook homepage, you click on the arrow pointing down, then select Create page.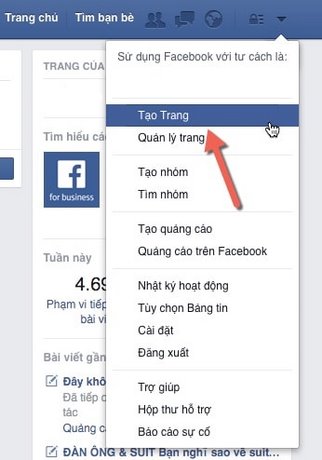 Step 2: At this time, the fanpage creation interface will display. There are 6 main categories here, including Local Business, Organizational Company, Product Brand, Artist, Entertainment, or Community Idea.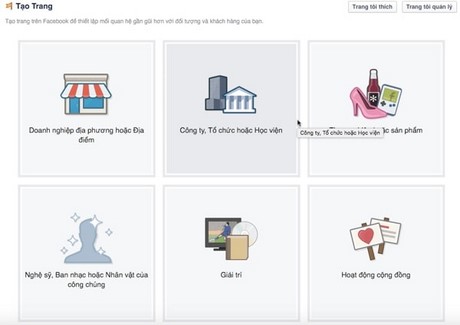 How to create a business fanpage on facebook
Step 3: You choose a category and a specific name for your fanpage in this step.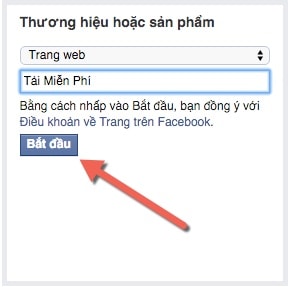 Instructions for creating Fanpage on Facebook from A to Z to sell
Step 4: DConfigure fanpage information and select Save information to continue. Remember, fanpage can only be renamed when it is below 200 likes. That is why you should be mindful of the name selection process.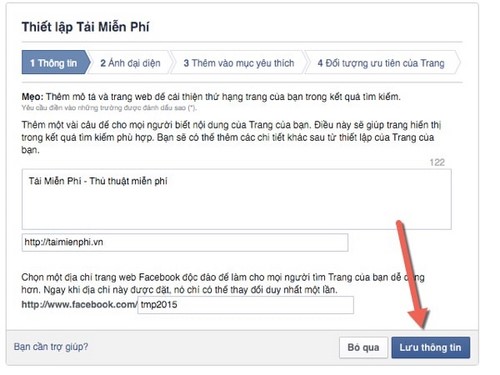 Instructions on how to create Facebook Fanpage for online sales
In the next step, you will be able to choose an avatar for the fanpage. You should choose a square image or 180×180 px size is best.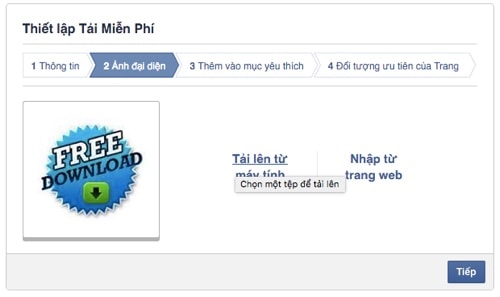 How to set up page on fb
You click to add favorites.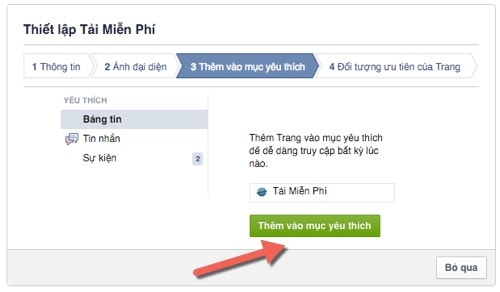 How to create fanpage on facebook by phone
In the last step, Facebook will invite you to participate in advertising. You click to ignore to complete.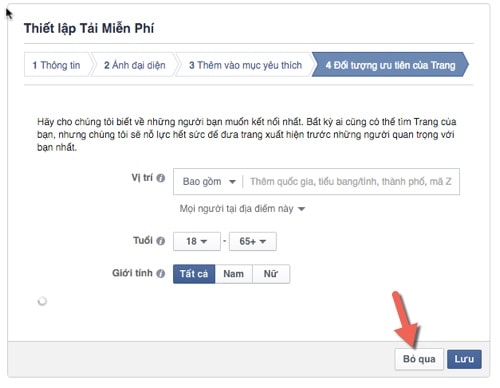 How to create fanpage with many likes
Final results.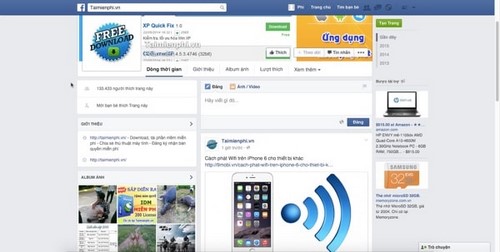 How to create a sales fanpage on facebook
2. Create Facebook Fanpage, set up Fanpage on Facebook by phone
After you are familiar with the operation of creating a Fanpage on Facebook using a computer, manipulating it by phone will also be very easy to get used to. However to see more detailed instructions, you can visit the article link Here.
That ElectrodealPro just introduced to you how to create Facebook Fanpage. Indeed, creating Facebook fanpage is very simple, that also entails many fanpage garbage sprouting. To manage Fanpage more effectively, you should limit the age of members participating in Facebook Fanpage
For videos to reach more users on Facebook, Fanpage will certainly be the place for you to start sharing your videos, for users to download Facebook videos and many other hot and interesting news.
Besides, due to not paying attention, many people did not choose the right fanpage name, resulting in the failure to change the name after exceeding 200 likes. In addition, we also instruct to change the URL link for Facebook Fanpage so that people can know your fanpage more.
https://thuthuat.taimienphi.vn/tao-fanpage-facebook-lap-fanpage-tren-facebook-4855n.aspx
Facebook is currently the largest social network on the Internet. With the number of users surpassing 1 billion. There are many news and videos shared above. And Facebook seems to be the second home for the vast majority of users.
.