VPN Sever is one of the methods to turn computers into servers and use technology to build virtual private networks to provide secure and efficient connection to access internal network resources. In limited article ElectrodealPro will guide you how to create a VPN Server on Windows 8.
Related posts
How to create a VPN Client using Windows 8
Install Windows 8 running on USB with Windows 8 To Go Creator
Create a Start button on Windows 8 using Power 8
Turn off Win 8 Update, close Windows 8, 8.1 updates
Difference between Windows 8 and Windows 8 Pro
Creating a VPN Server helps you reduce costs in the problem of sharing data and internal resources. If in the previous post you already know how Create VPN Server Windows 7 Then in this article we will guide you how to create a VPN Server on Windows 8.

Instructions How to create a VPN Server on Windows 8
Step 1 First you press the key combination Windows + Q to open the search sidebar then enter ncpa.cpl and click to select ncpa.cpl to activate Network Connections.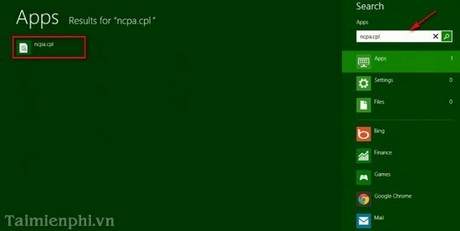 Step 2 If the menu does not appear, press the key Alt will appear on the window Network Connections into the File -> select New Incoming Connection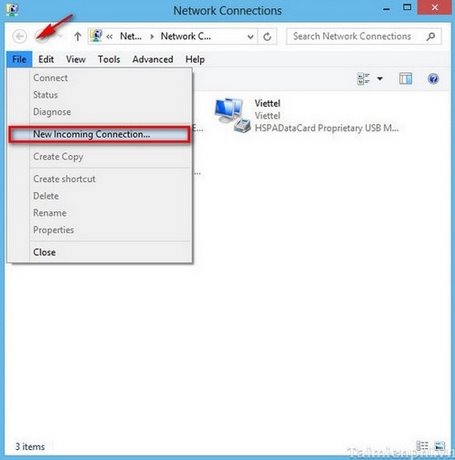 Step 3 To create an additional VPN Sever just press Add someone.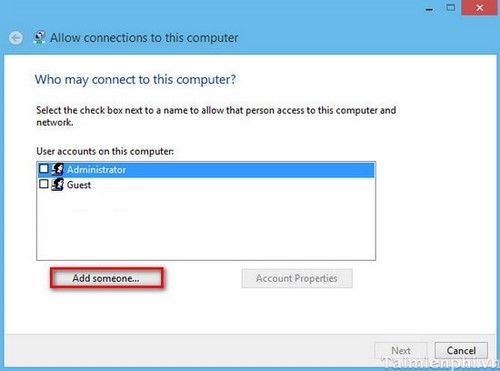 Step 4 Enter your account name (User name), full name (Full name), code (Password) then press OK -> Next.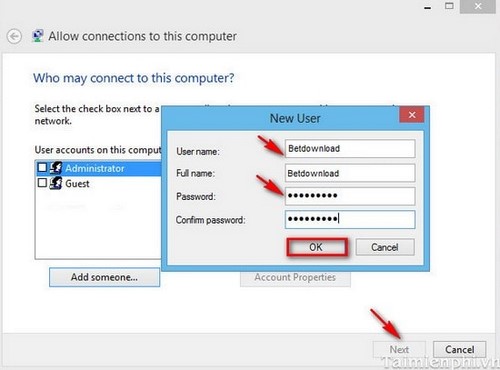 Step 5 You check in front of the names of the newly created accounts in the list User accounts on this computer press next to create a new one.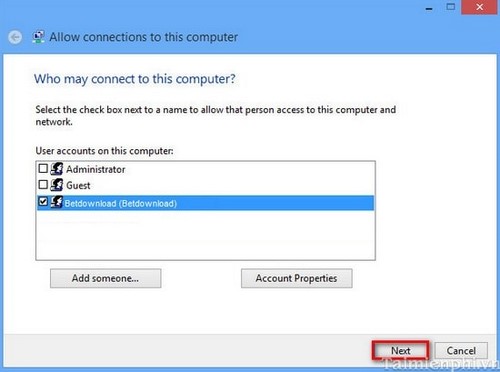 Step 6 One table How will people connect you check the object you want to connect to and then click Next. (usually to serve your job well, you should choose both).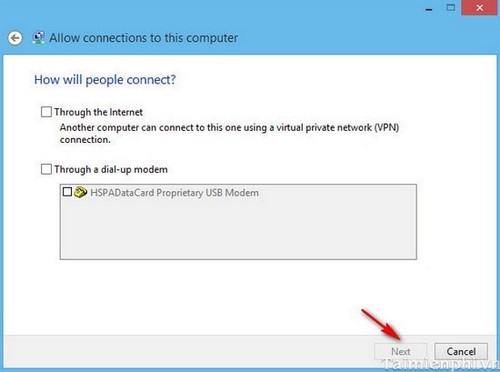 Step 7 Click on the table of available network methods Allow access to accept the machine's mainnet.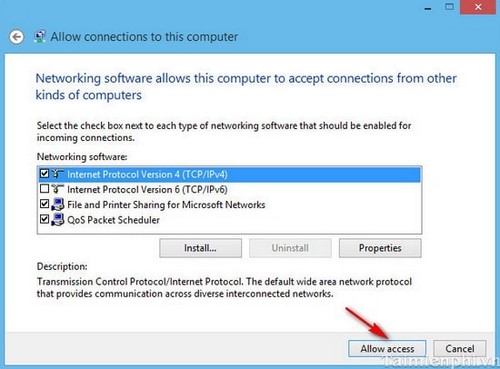 Step 8 You have to wait a few minutes to process some necessary tasks to set up VPN Sever and then click Close to exit.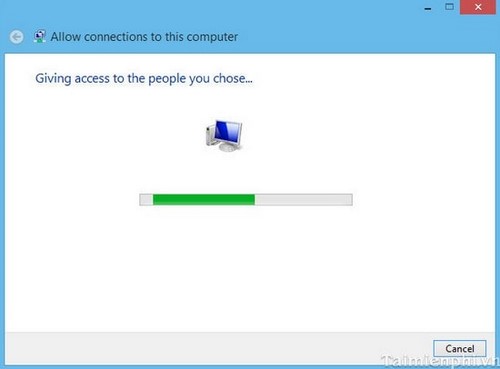 Step 9 Re-enter Network Connections then 1 VPN Sever has been added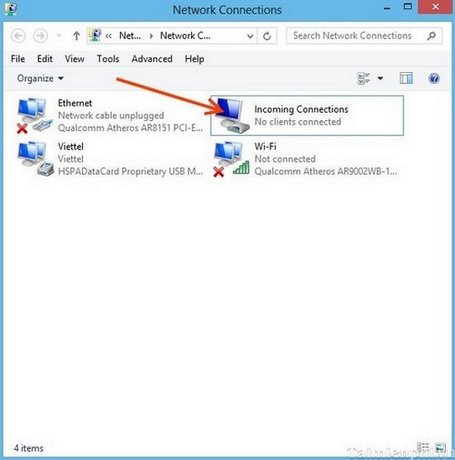 Above, we have shown you how to create VPN Sever on Windows 8. You can apply this way to build a private server system to share internal resources on Windows 8 easily.
https://thuthuat.taimienphi.vn/tao-vpn-server-tren-windows-8-2013n.aspx
VPN makes data shared over the internet more secure, many of you think that using a VPN will slow down the internet speed, but no, in addition to increasing security when sharing files, VPN also Effectively increase internet speed, if you do not know how, you can follow the article speed up internet when using VPN that Taimienphi shared to have the best way to do it.
.