In this article, ElectrodealPro will guide you through an extremely useful trick, helping you to create posters based on any lyrics. Launch of a very special poster that no online tools can help you today.

Related posts
Extract lyrics with GoldWave, create beat karaoke music
Top 5 software for separating lyrics for background music
Top 7 software for separating lyrics, creating karaoke music
How to separate lyrics using Audacity
Lyrics of the song I love you
You are secretive and do not know how to create an extremely unique, quality poster for your work. With the way create posters based on the lyrics The following will help you make the job extremely simple, you will not need a bit of skill with any graphics tools to do it.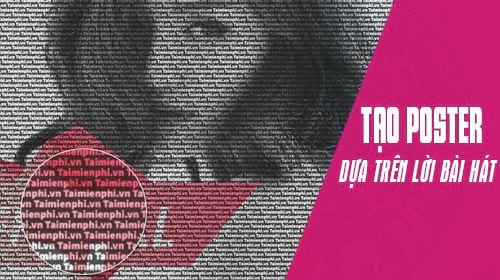 The tool that helps us to create posters based on any lyrics in this article is Lyricsposter, an online photo editing tool in a unique way. Unlike online photo editing tools, Lyricsposter focuses on creating posters based on any lyrics or any text you want to add. A special feature that makes Lyricsposter noticed is because some fonts in Lyricsposter support Vietnamese, helping us to create extremely quality pure Vietnamese posters.
How to create a poster based on any lyrics
Step 1: To access Lyricsposter and create a poster based on the lyrics we press COME IN.
– Wait for the website's interface to appear, select next Start to begin.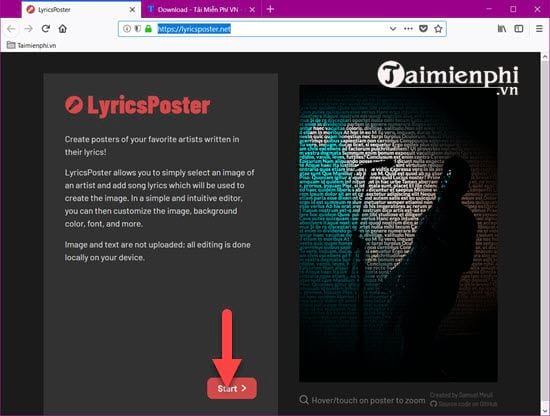 Step 2: Then we proceed choose any photo From your desktop, we will use this image to create a poster based on the lyrics.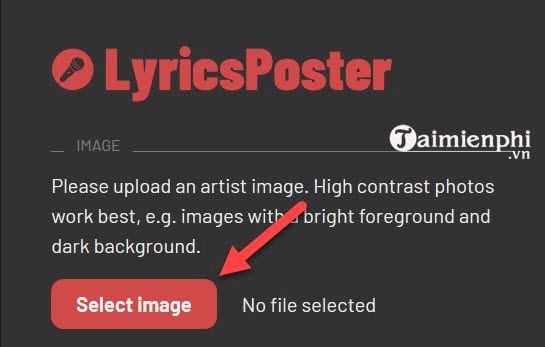 For example, in this article we choose photos singer Bich Phuong are very popular nowadays.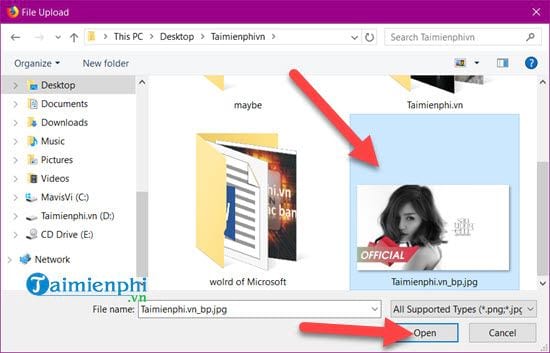 Step 3: Re-adjust resolution to best suit your purpose then press Apply to see the results.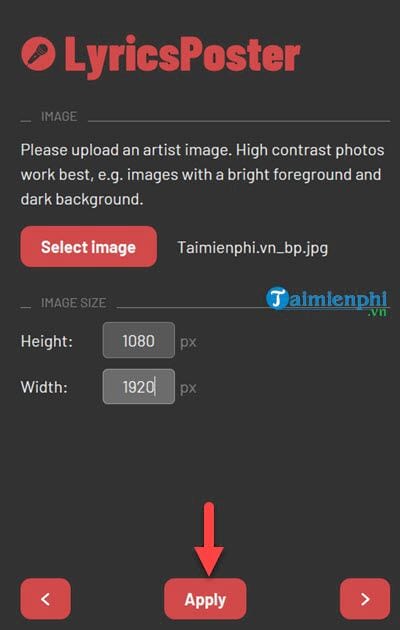 Looking to the left you will see the picture you just uploaded is inserted with countless text on top.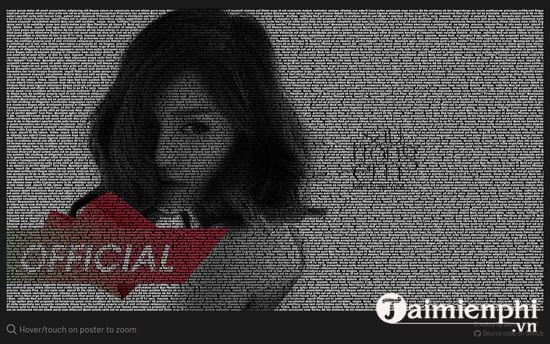 However, its text is just the default and our next job is to replace those words into lyrics.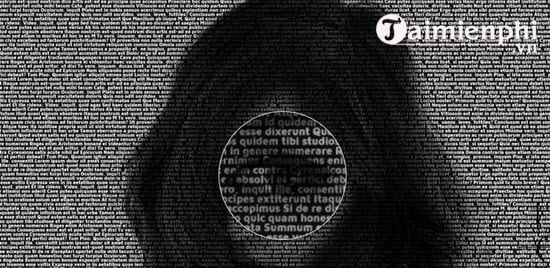 Step 4: Very simple, right after selecting the photo, we go to the lyrics section, here you just need copy the lyrics Go inside the box, then press Apply will display the results on the right.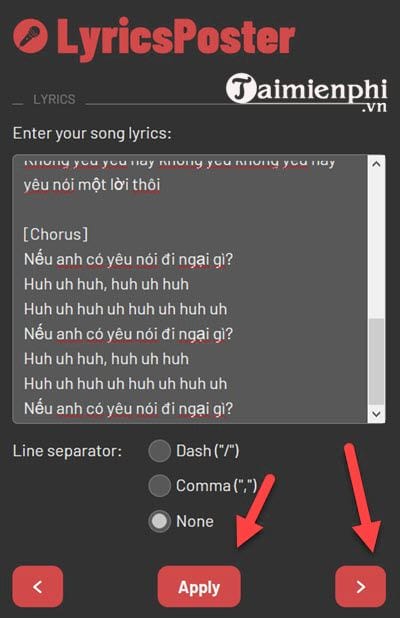 At this point you will see that all text on the image has been converted to lyrics and it repeats until the picture is closed.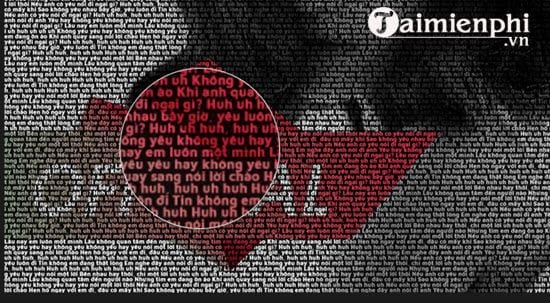 Step 5: However, the poster creation process based on the lyrics has not been completed yet, and the last part before we download the work is to edit the text displayed on the image, where there are the following parts: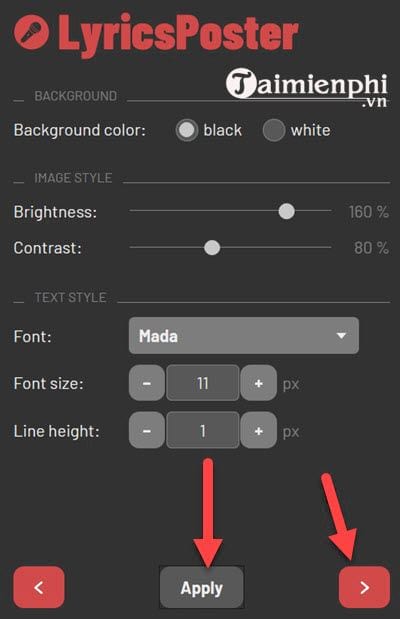 – Background Color: Adjust text to display in black or white.
– Brightness: Adjust the overall brightness level of the photo.
– Contrast: Adjust the color saturation of the image.
– Font: Change the font for the image (note if the font does not support Vietnamese, it will not be displayed automatically).
– Font size: The size of the letters.
– Line height: The space between the text, in pixels.
And after tweaking a little bit you will get the result below.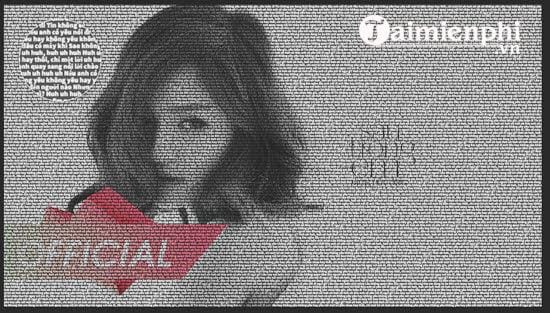 Step 6: The poster creation based on the lyrics is done, all you have to do is download the pictures to your computer.
Step 7: With the photo in full HD resolution that weighs 1.5 MB, proves that the image quality is quite good, you can use it as a desktop wallpaper if you want.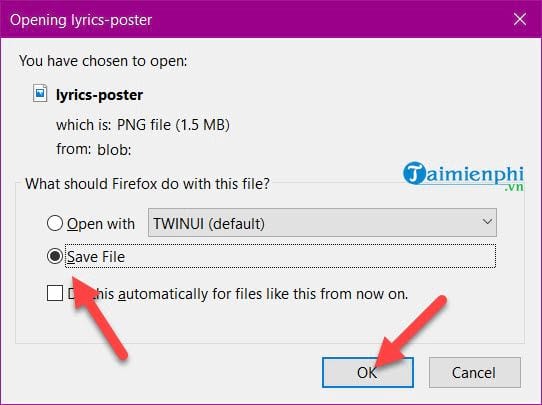 Finally enjoy the results after you create a poster based on the lyrics right away.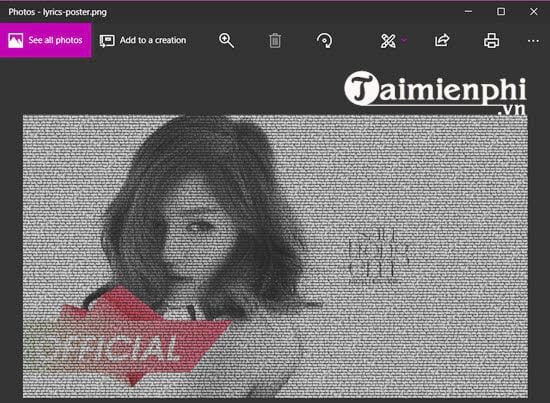 So ElectrodealPro just finished guiding you how to create a very unique poster, creating a poster based on any lyrics you want. With Lyricsposter, even if you are not a professional Desinger, you can still create works that make others really admire.
https://thuthuat.taimienphi.vn/cach-tao-mot-poster-dua-tren-loi-bai-hat-bat-ky-36748n.aspx
In addition, you can also use Lyricsposter to create yourself a banner quality that is not inferior to when we create banners with DesignBold, but of course Lyricsposter is not specialized in creating banners, but nonetheless can help you create quickly. banner in case of need without having to use tools like create banner by DesignBold or another online tool.
.