How to create a Microsoft account is very simple. Just follow the steps below of ElectrodealPro to create a Microsoft account easily and use it conveniently.
Related posts
Sign up for Office 365, create an Office 365 account
Sign in to Office 365, Login to an Office 365 account
Free 1-year license of Office 365 and 1TB OneDrive
Register open365, create open365 account
How to cancel an Office 365 subscription and get a refund
This article helps you:
– Know the link to create a Microsoft account
– Create a Microsoft account
Microsoft accounts are used for many purposes, from using different types of mail such as livemail, hotmail, outlook, or to log into your PC or mobile device to download and install applications. You can use any email, as long as your email is still in use, not necessarily signed up with outlook or create a hotmail account any. You can use Gmail, or Yahoo … The following article will guide you how to create a Microsoft account, please refer to ElectrodealPro.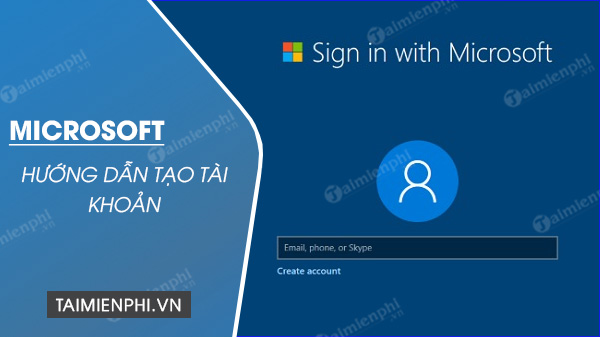 How to create a Microsoft account for a computer, PC

Create a Microsoft account
Step 1: Open a Web browser, then visit the site COME IN
Step 2: Here you enter your account information.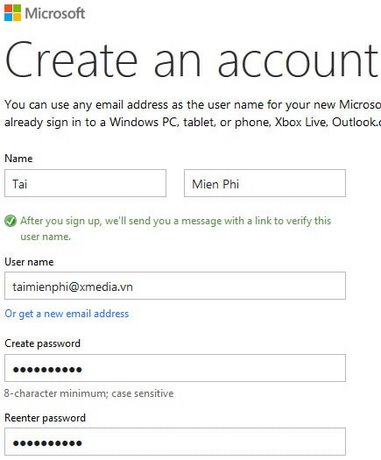 Name: The name displayed on your account
User name: Microsoft account name, you can get the email addresses you are using to sign up
Create password: The password to log into your account, the password here must not match the password to access your email, and must be 8 characters or more in length including letters, numbers and special characters.
Reenter password: Re-enter the password above
Note: Don't click on "Or get new email address"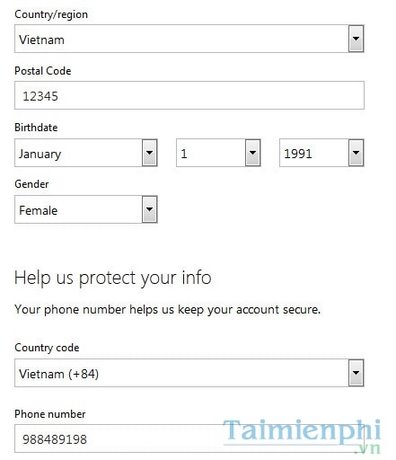 Country / region: The country where you live and work, you choose Vietnam
Postal Code: Postal code consists of 5 digits, for simplicity here I put 12345
Birthday: You enter your date of birth.
Gender: Select gender, Male is male, Female if you are female.
Count code: Country area code, you choose Vietnam (+84)
Phone number: Enter the mobile phone number you are using, and remember to remove the first 0.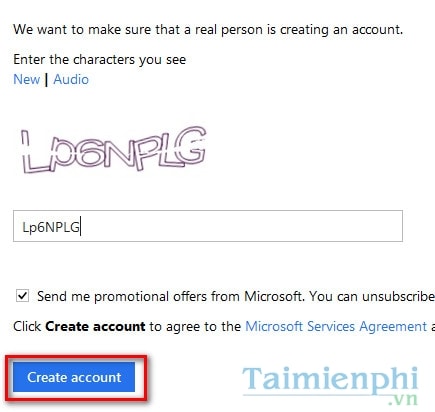 Enter the correct words displayed on the screen, if you are not sure you can click New to get a new code or click Audio to listen to read the code.
After filling out the necessary information, click Create account to do account creation.
At this point you need to access the email address you just registered above to activate your account, then your account can be used. After registering a Microsoft Account account, you can log into the Windows Store system on Windows 10, 8.1 or Winphone Mobile like Winphone, Windows 10 Mobile Lumia Nokia to download applications. Alright
https://thuthuat.taimienphi.vn/cach-lap-tai-khoan-microsoft-livecom-hotmailcom-outlokcom-1336n.aspx
So you have created a Microsoft account with your own email to use for computers and mobile devices of Microsoft, then log in and start enjoying the benefits that Microsoft brings you. If you do not have a popular mail account like Gmail, sign up for gmail now and use it.
.