When we create surveys or lists of things to do on Google Docs or Slides. Adding a list to this document makes it quicker for the survey to make it easier for others to take the survey. This content is similar to when we insert checkboxes in Word or insert checkboxes in Google Sheets. The following article will guide you how to insert checklist on Google Docs and Google Slides.
Instructions to insert checklist in Google Docs
Step 1:
We open the download to insert the checklist and click Bulleted List icon Then select the checbox type list as below.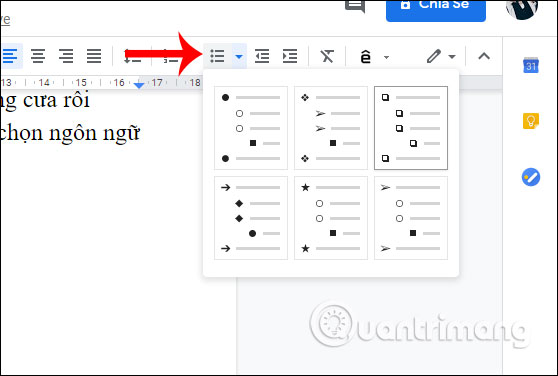 Step 2:
Now display the checkbox as shown below. Now we are Enter content in the survey list, press Enter after each option in the list. Then each selection will appear checkbox automatically without you having to enter it again.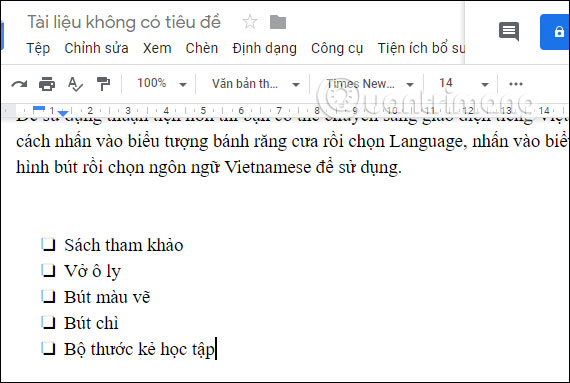 Step 3:
After entering all the options, if you want to tick on your answer, then we Double click the checkbox to choose Right click, display the character picker, click tick icon.
The selected display results are highlighted as below.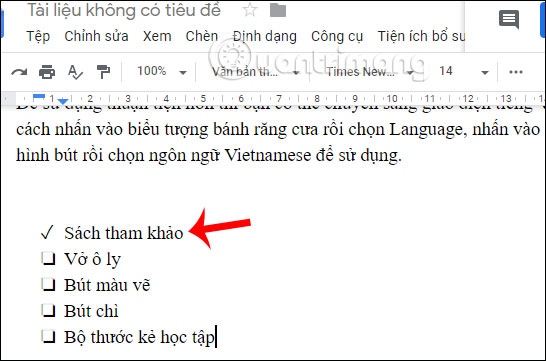 Although to create a survey, we will choose Google Forms, but if we only create a simple table, we can use the method to create a checklist on Google Docs also.
See more:
How to insert characters on Google Docs
How to create a Google Form on Google Drive
How to find and add citations in Google Docs
How to insert Header, Footer in Google Docs
I wish you successful implementation!
.