Currently there are many different programs that can help you create GIF images or convert from video to GIF format, but perhaps these tools do not guarantee the output image for you. So the below tutorial on how to convert video to GIF in Photoshop will help you keep the best file quality when converting from video to animation format.
Related posts
How to create an animation in Photoshop, make a Gif image simplest
How to convert black and white photos to color in Photoshop CC 2020
How to convert color photos to black and white in Photoshop CC 2020
GifCam, make animations from Videos fast and free
Write text on images in Photoshop CS6
GIF animation is a fairly popular format, it almost looks like a video but no sound and image quality has been drastically reduced, but today you can convert video to GIF in Photoshop with better quality images while ensuring the lowest possible image size.
How to convert Video to GIF in Photoshop
Prepare :
– Adobe Photoshop: Download Photoshop
– QuickTime latest version: Download QuickTime
Proceed :
Step 1: Start Adobe Photoshop 32bit version, on the tool window select File ->Import ->Video Frames to Layers … (You cannot use this function if you are using 64bit version and do not have QuickTime installed).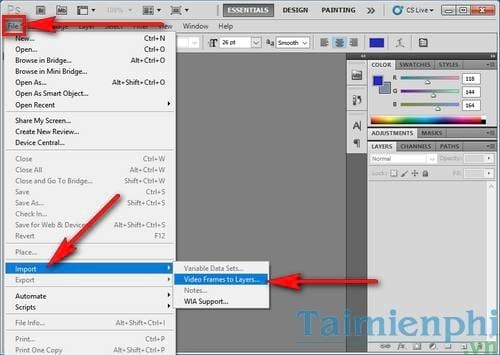 Step 2: On the window Load , navigate to the video file you need to convert the video to Gif.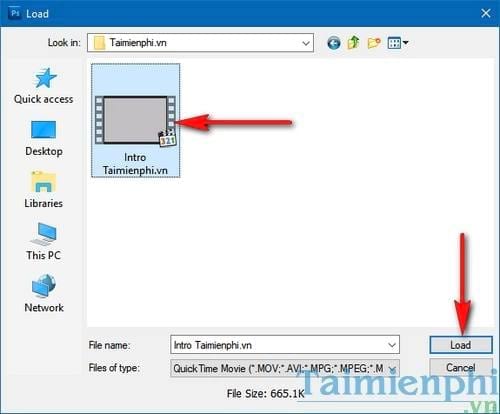 Step 3: Once the video has loaded, Photoshop displays the window Import Video To Layers . Here you have 2 options to define the length of the gif image From Beginning To End (equal to the original video length) or Selected Range Only (choose length). If you check the second option, you can hold down the key Shift and left click on the start + end points on the video playback duration bar. Then click OK when finished customizing.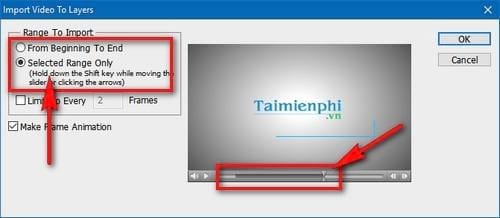 Step 4: It will take a little while for Photoshop to transform your video into multiple layers, where you can edit each layer like inserting text into an image in Photoshop or some other customizations.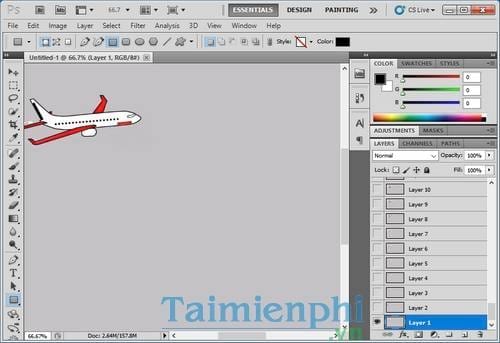 Step 5: To convert video to Gif in Photoshop you need to export the above image layers to Gif format. Click on options File ->Save for Web & Devices … or press a combination of keyboard shortcuts Alt + Shift + Ctrl + S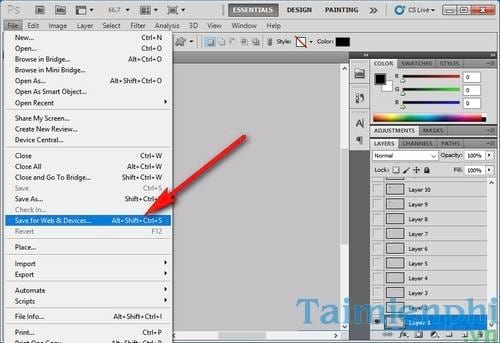 Step 6: On the window Save for Web & Devices you choose the format GIF as shown below.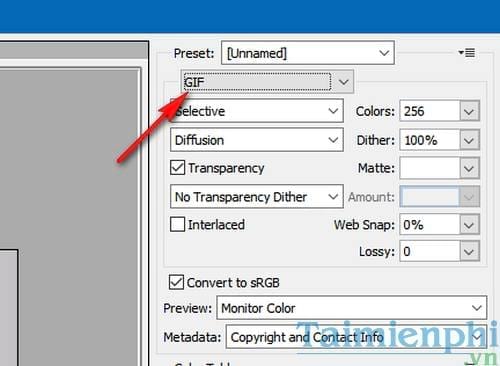 Step 7: At the bottom, at section Image Size you choose the size of the GIF file according to W is Width and H is Height. After finishing customizing, press Save to save the file.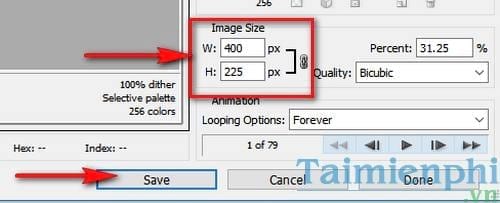 Step 8: Select the archive folder and file name then click Save.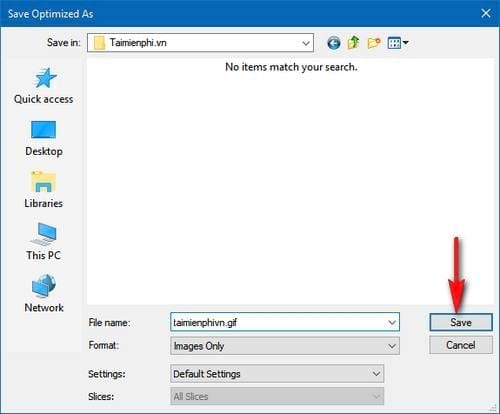 After converting the video to Gif in Photoshop is complete, you can open the above Gif file with some Gif file viewer or browser like Google Chrome to check image quality, open on Google Chrome to see the quality. than.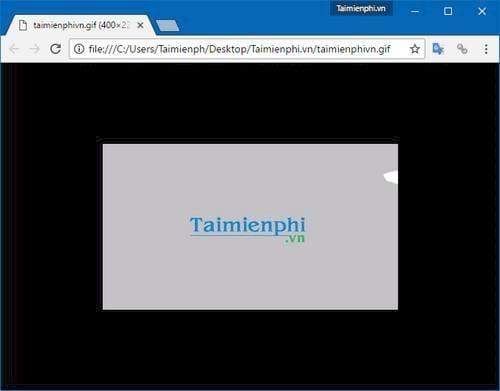 With the way to convert video to Gif in Photoshop, it will be easier and faster to convert any video file or format to a Gif animation file with just a few small steps.
Besides, Photoshop not only supports you to convert from existing videos to GIFs, but this great design tool also supports GIF animation so you can design simple funny animations yourself. In addition, you can use many online tools to create your own online animations, and how to create online animations saves you from having to install software on your computer.
https://thuthuat.taimienphi.vn/cach-chuyen-video-sang-gif-bang-photoshop-23256n.aspx
In addition, when using Photoshop, you will surely encounter many unpredictable Photoshop errors, to know how to fix Photoshop errors when encountered, you can find out the cause as well as how to fix it first, some errors. We mentioned in the articles on Thuthuat.taimienphi.vn
.