In case you want to transfer pictures from FastStone Capture to Paint, Word, Excel, Powerpoint, and web to easily edit and perform different jobs, you can refer to the instructions in this article by ElectrodealPro.
Related posts
Save JPG images yourself in FastStone Capture
FastStone Capture keyboard shortcut, hotkey in FastStone Capture
How to convert images to PDF files with FastStone Capture
How to install FastStone Capture, setup FastStone Capture on Windows 7, 8.1, 10
Uninstall Faststone Capture, delete FastStone Capture from the Windows computer
With many built-in functions, installing FastStone Capture not only provides users with great tools to edit photos, blur images, create pencil effects or especially applications to convert images to PDF, with FastStone Capture, this tool also has a built-in converter to other applications for users to use many software for editing photos on the computer at the same time.
Below are detailed instructions on how to convert images from FastStone Capture to Paint, Word, Excel, Powerpoint or via the web.
How to convert photos from Fastone Capture to Paint, Word, Excel, Powerpoint, web
Step 1: Open FastStone Editor in FastStone Capture by dragging and dropping any image into the box Open File in Editor on the software menu bar.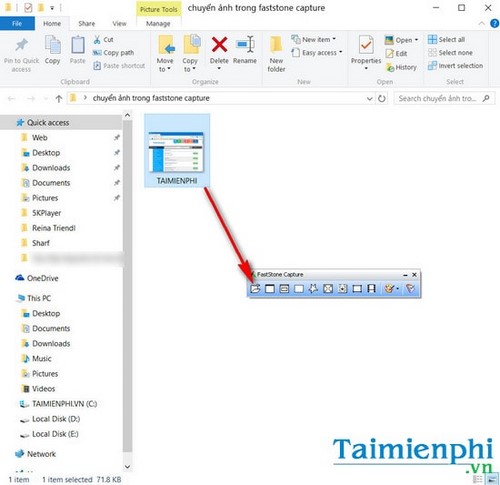 Step 2: In the interface of FastStone Editor, click the item Edit >Edit withExternal Editor > Select Paint to open the image into Paint and continue editing. Or to quickly open the image into Paint application, just press the E key.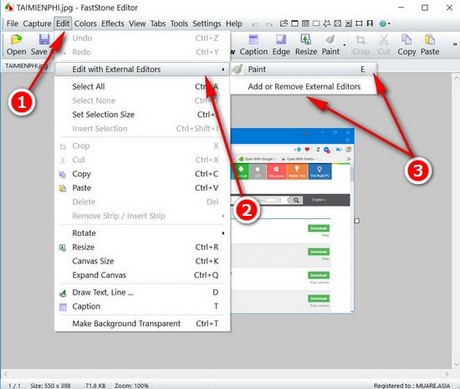 To add more editing tools, click Add or Remove External Editor. In the item External Editorsyou press Add Then navigate to the .exe file of another image editing application on your computer.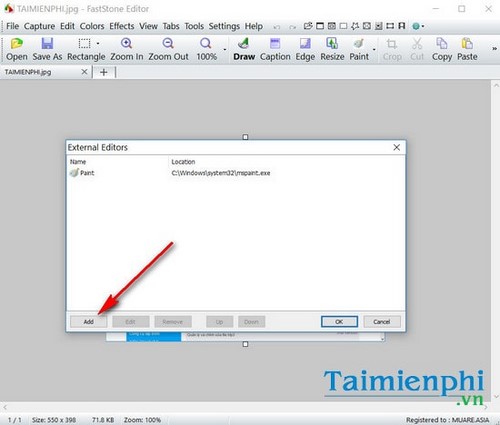 Step 3: To convert images to other applications such as Word, Excel, PowerPoint, or the web on your computer, click the File menu.
In the menu FileYou open up to 4 options at the bottom included Send to Word (Alt + W), Send to Excel (Alt + E), Send to Powerpoint(Alt + P), Send to web – FTP (Alt + T).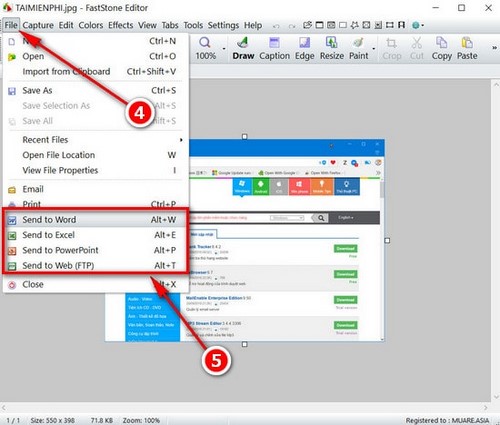 The results after transferring photos to the software of Microsoft Office and web office tools.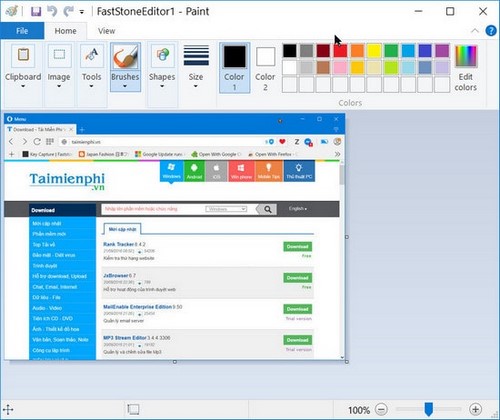 After converting images from FastStone Capture to Paint.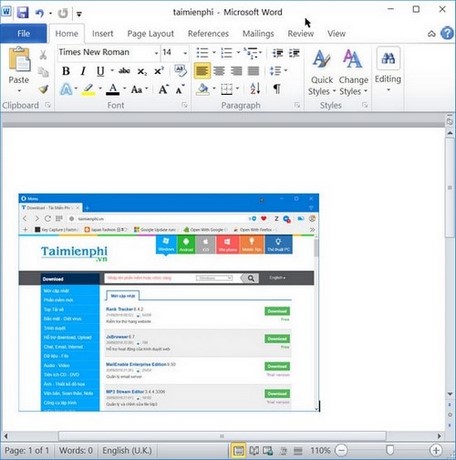 After converting images from FastStone Capture to Word.
To import on the web, you need to visit Fastone Capture Settings and set up FTP Server in the FTP tab of Fastone Capture Settings.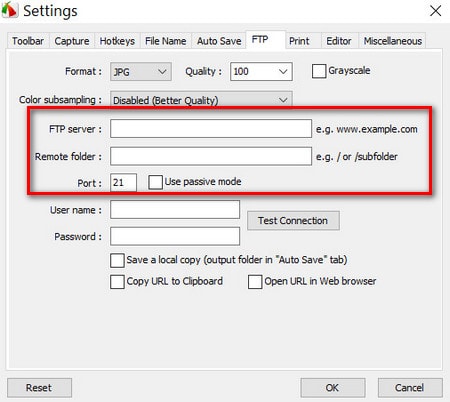 It will be simple if users can use Fastone Capture and can both send images to software such as Word, Excel, or Powerpoint, of course from the version. Office 2003 or later for easy photo editing and sharing. During the process of installing and using Fastone Capture with Paint or Word, you can perform many tasks at the same time to help speed up the performance of image processing or work.
https://thuthuat.taimienphi.vn/cach-chuyen-anh-tu-faststone-capture-sang-paint-word-excel-powerpoint–9050n.aspx
Good luck!
.